Investors, businesses, and regular users are all motivated to use AI in fintech. Smart software eliminates unnecessary costs, makes managing money more convenient, and helps both companies and individuals earn more. If you are looking to break into this domain, this article will tell you about the market conditions, top competitors, and promising niches in AI-centric financial software development, as well as advise you on potential risks.
AI in fintech: market overview
Let's begin with an overview of the market conditions and see whether they are favorable for newcomers.
The global market for AI in fintech is massive, projected to reach $61.3 billion by 2031.
This impressive figure is driven by several factors:
Effectiveness. AI applications in fintech deliver a huge productivity boost. From a more precise credit score tracking to less time spent on data entry, artificial intelligence brings immense value. This can't help but spur greater adoption.
The pandemic. The seismic shift in work habits caused by COVID-19 and the associated government actions also increased the adoption of cutting-edge tech across the board. AI-powered companies only increased their productivity during the lockdowns.
Fusion. Fintech is getting increasingly blended with other related niches like Regtech and Insurtech. Using AI increases the value of cross-disciplinary software.
All signs are pointing toward the same conclusion: now is the right time to develop a fintech application.
Who needs AI in fintech
AI and ML (machine learning) find the most use in the following areas:

Security. Banks lose billions of dollars to fraud every year. Fortunately, with AI, companies are better equipped to detect suspicious activity and improve their cybersecurity.
Investment. Robo-advisors are managing over $4.6 trillion in assets worldwide. And innovative platforms like Vinovest create alternative investment channels.
Productivity. AI-based software that improves data processing or takes over clerical tasks (e.g., invoicing) has a wide range of applications and a proven track record.
Customer service. AI- and ML-powered chatbots both help customers and decrease costs for businesses.
In short, AI can improve decision-making and user experience, as well as save money.
Top 5 AI fintech startups in 2023
The hottest examples of AI in fintech products are:
Axyon AI. This Italian company offers IRIS, an investment management platform. They count Microsoft, IBM, and Nvidia among their partners and offer their services to hedge funds, commodity traders, and asset managers. Axyon has received €1.6 million ($1.77 million) in funding from venture capitalists and European Union grants.
Forwardlane. Forwardlane provides an AI-powered financial analytics system that integrates with CRMs and offers advice on client relations. It includes natural language processing (NLP) algorithms and targets primarily brokers and asset management firms. Forwardlane is partnered with Salesforce, Thomson Reuters, and Microsoft Dynamics. The company has received $8.6 million in venture capital.
Token Metrics. This company positions itself as "the Bloomberg for crypto" and it shows — Token Metrics even has its own series of financial TV shows. But its main offering is an platform for the cryptocurrency market blending big data and fintech. Token Metrics got $4.5 million in investment from venture funds and equity crowdfunding.
AiDA. This Singapore-based company focuses primarily on insurance, helping the underwriters process claims, prevent fraud, and provide better customer service. It has received an undisclosed amount of venture funding from some high-profile investors, including MasterCard.
Active.ai. This company creates advanced chatbots for financial services companies. It counts Visa and TATA Bank among its customers and offers tailored solutions for insurance, B2B/B2C banking, and capital markets. Active.ai got almost $15 million in venture capital over 6 rounds.
What fintech niches are still open for new players?
The boom in AI-based fintech continues, partially because there is still a place for new players.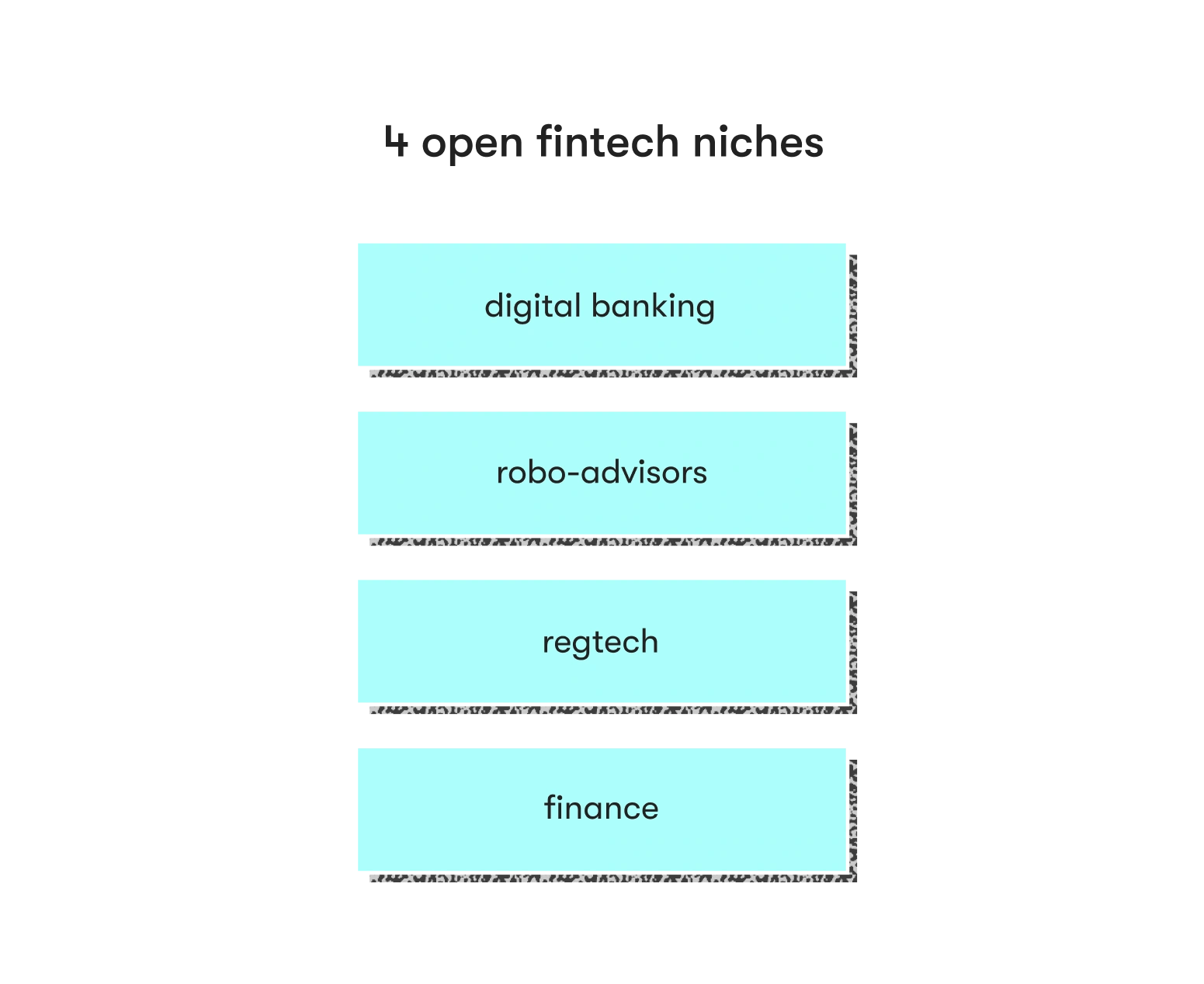 Digital banking. Traditional financial institutions experience pressure from contenders looking to dethrone them. Neobanks tend to offer better interest rates, lower fees, and more transparency regarding the flow of funds.
Robo-advisors. This type of software is especially popular among Millennials because of its convenience and accessibility. Now that this generation has money to manage, the demand for AI-driven counsel is rising.
Regtech. Keeping up with the regulations and preparing all the necessary paperwork is time-consuming and is prone to human error. This makes automated compliance software well worth the investment.
Financial records maintenance. This category of apps helps manage personal finances by tracking spending, bills, bank accounts, and other assets and liabilities.
Get our fintech developers on board to create your AI product
The benefits of AI in fintech
AI and fintech are a match made in heaven. Here's why.
Gains for financial companies
This is how AI will help fintech companies prosper:
Cost-saving. Artificial intelligence decreases many expenses on customer service, fraud prevention, reallocation of clerical tasks, and more.
Improved customer experience. Millennials and younger generations are much more tech-savvy. Using it feels natural to them, so digital services aren't just a convenience but a must. As repeat business is very important, better UX plays a big part in AI-driven fintech becoming as popular as it is.
Better analytics. Well-trained algorithms are just as effective (or better) than human analysts. However, you can look into an AI's inner workings and see exactly how a decision was made, which you can't do with a person.
Improvement in users' experience
Users also feel the positive effects of AI in fintech:
Accessibility. Neobanks and robo-advisors are open to a much wider audience. The former charge smaller fees and the latter don't pose a $100K minimum account balance requirement (like many human advisors do).
Convenience. Fintech apps can be accessed anywhere, as long as you have a phone and an internet connection. Chatbots answer common questions and solve typical problems quickly.
Personal finance management. A decade ago, only the rich could afford a financial advisor. Now bill tracking, investment opportunities, and market analytics can be in the palm of anyone's hand.
Top 5 examples and use cases of AI in fintech
This is how artificial intelligence for fintech can be used in practice.
Wealthfront: financial advice for all
Wealthfront is one of the leaders in the robo-advisor niche with 440,000 users and $25 billion in assets under management (AUM). It is both very accessible (the minimum account is just $500) and allows a wide pool of investment options, including cryptocurrencies. It also has very low fees — just 0.25% for most accounts and no charges on transactions.
Wealthfront was acquired by UBS in early 2022, so the company is expected to expand at an even faster rate than before.
Kasisto: digital assistants
Kasisto creates conversational AIs that can understand ambiguous queries and reliably answer users' questions. It uses advanced natural language processing (NLP) available in tailored packages for business banking, consumer banking, and investment management.
Kasisto has received $66 million in venture capital and netted some high-profile customers, including J.P. Morgan, Emirates NBD, and Westpac.
Adyen: a bit of everything
Adyen is a payment processor, point-of-sale app, card issuer, analytics platform, and a digital bank. This Dutch company uses AI in many capabilities: revenue optimization, customer insights, risk management and more. Its customers include McDonald's, Uber, LinkedIn, and Booking.com. And everything is united in one platform for the customers' convenience.
Perfios: data analytics
This Indian company offers a powerful data analytics platform that is mostly used by banks and non-bank financial companies (NBFCs). It helps prevent fraud, make better lending decisions, manage assets, and get reliable credit scores.
Perfios received over $120 million in funding and its client list includes Deutsche Bank, Canara HSBC, and Home Credit Finance.
Suplari: spending money wisely
Suplari helps corporations manage their expenses and find avenues for cost-saving. Its platform replaces an in-house team of analysts and a flood of Excel sheets that would've been needed otherwise.
The platform is used by companies like 21st Century Fox, Nordstrom, and Hulu. In 2021, Suplari was acquired by Microsoft for an undisclosed amount.
Ready to create your own fintech AI product? Get started with EPAM Startups & SMBs
The challenges of AI in fintech
There are certain challenges that you will likely meet if you want to learn how AI is used in fintech.
A lot of sensitive data to process
Financial information is just as sensitive as one's medical history or personal life. And if you want to scale, you will have to deal with a lot of it, whether in B2B or B2C models. This means you have to keep your algorithms secure by design and pay extra attention to hacker-proofing your processes and databases. Not to mention that analyzing this will require serious optimization efforts to ensure a smooth user experience.
Compliance
The finance industry is thoroughly regulated. This means putting extra effort into compliance with local, federal, and, possibly, international law. You will have to ensure close cooperation between your technical and legal teams to minimize future regulatory risks.
Establishing trust
People and institutions are wary and won't give their money to just anyone with a bright idea. You will have to work hard to make customers trust you. Now add the mistrust some people have for AI, and your task becomes even more daunting.
A larger minimum
In the financial sector, reputation is everything, and even one high-profile failure can ruin your company's carefully constructed image. This means that you have to work on edge cases, as well as the most common ones, and ensure that everything works reliably. A fintech MVP is much more advanced than that of most other domains.
EPAM Startups & SMBs demonstrates success and expertise in using AI in fintech
EPAM Startups & SMBs is known for the quality of its fintech app development services. Many companies have already made use of our services to great effect.
First, the value we present came from hard work and domain experience. Our developers have worked on projects for blue-chip companies and SMEs alike, and brought them both impressive ROI, satisfied customers, and even a decreased carbon footprint.
Second, we facilitate getting everything in one place. EPAM Startups & SMBs has access to thousands of developers across all skill levels and specialties. As a result, our company can design, develop, and support any application in addition to fintech web development services.
Another benefit is compliance. EPAM Startups & SMBs is an international company with experience in many markets. As a result, the team you'll get will know how to create software that would fit the requirements of national and international laws.
Given the increasing demand and skyrocketing investment, 2023 is the right time to enter the fintech market. Yes, keeping up with the legal demands, protecting user data, and establishing a solid reputation takes a lot of work. But with a reliable development partner like EPAM Startups & SMBs, conquering this task will be much easier.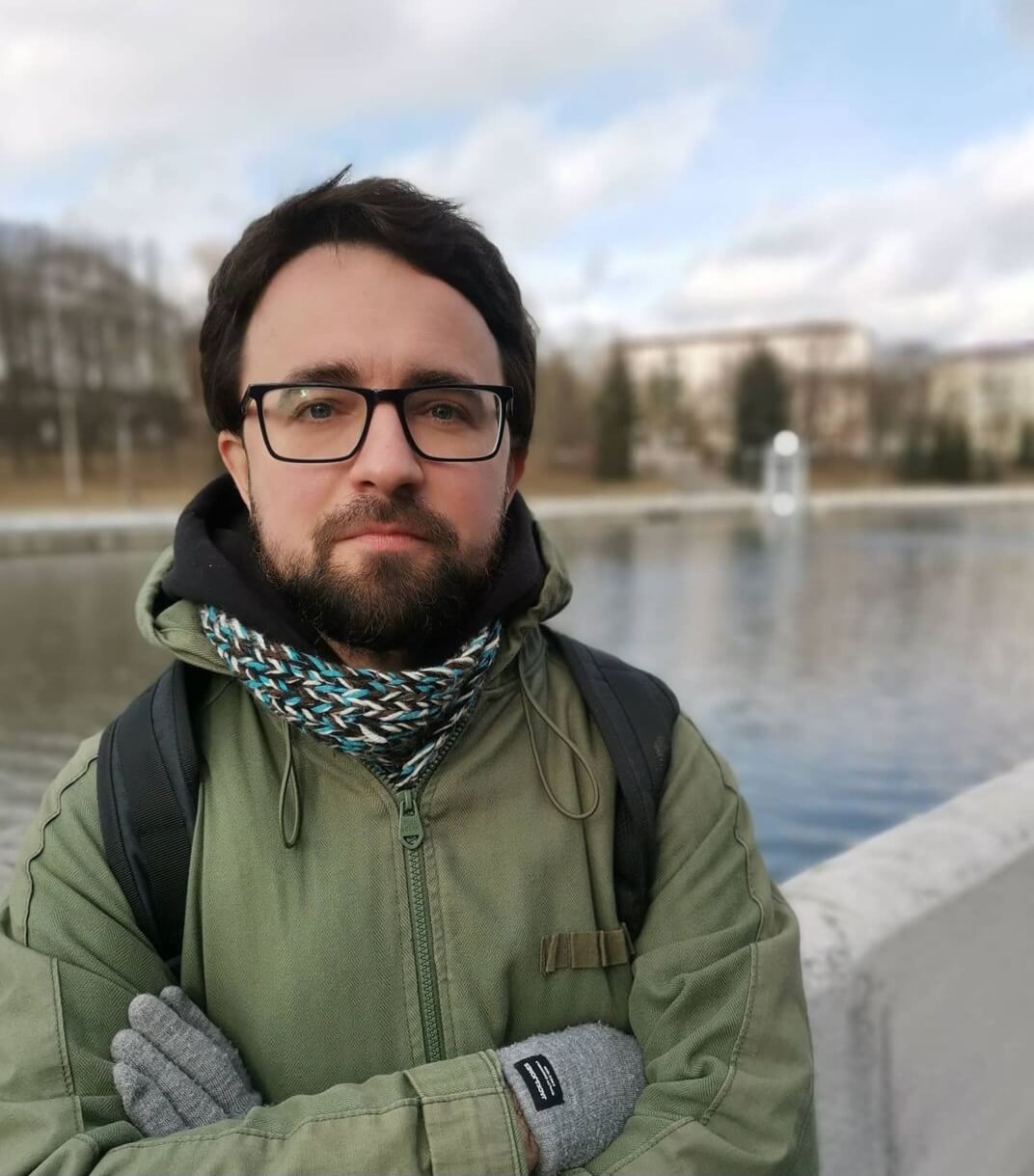 Written by
Since 2011, Dmitri has been helping business readers navigate the technology market through expert analysis and editorial work. At EPAM Startups & SMBs, Dmitri shows startups and SMBs across industries how to drive business value from their software engineering investments.
Since 2011, Dmitri has been helping business readers navigate the technology market through expert analysis and editorial work. At EPAM Startups & SMBs, Dmitri shows startups and SMBs across industries how to drive business value from their software engineering investments.