IT is rightfully considered one of the most flexible and dynamically developing spheres of activity, where new technologies, tools, and professions regularly appear. For example, DevOps engineers have become wildly popular in recent years. DevOps is a specialist in implementing the methodology of the same name in the software development process.
According to Allied Market Research, the global DevOps market size was valued at $6.78 billion in 2020, and is projected to reach $57.9 billion by 2030, registering a CAGR of 24.2% from 2021 to 2030.
Cloud engineers are also in huge demand as businesses are convinced that cloud computing is the future, allowing infinite scalability without investing in their own infrastructure. Do you need both of these roles in your team to succeed? In this article, we'll explore which one will fit your tasks better, and tell you how to hire them quickly and efficiently.
On the other hand, the wrong approach to server migration can lead to huge expenses that will not justify themselves (just look at this insight). That's why we've put together a 9-point on prem to cloud migration checklist to help you start your company's migration mindfully.
Reasons to Build a Cloud Migration Plan
Before checking out our checklist for cloud migration, it's crucial to develop a plan to help your company do it smoothly, without data leaks, downtime, and unnecessary costs. We have compiled the main factors determining the importance of creating a migration plan.
Cost reduction
Migrating to the cloud is an investment in your company's digital future. The initial costs typically include not only the payment for the services of a cloud provider and migration specialists but also code refactoring and optimization of the existing IT infrastructure.
All these tasks involve considerable expenses; therefore, you need to competently assess all possible risks and choose the best migration approach not to overpay.
No contingencies
In any complex process, there are always risks that something can go wrong, and playing in the cloud is no exception. That's why careful migration planning helps to avoid possible downtime, data leakage or loss, and other troubles.
Increased migration speed
Planning is always optimization: eliminating unnecessary steps, picking the best tools and migration model, and drawing up an algorithm for moving to the cloud. Together, these aspects can significantly speed up the migration process.
Direct pursuit of business goals
Many companies invest in cloud migration because it's a trend, without considering how this procedure optimizes their business processes. Because of this, a lot of money is wasted, and this transition doesn't bring the expected growth. And conversely, planning allows companies to migrate according to their business needs and meet them at the highest level.
Choosing the best approach
There are two approaches to migration: big bang and phased. In the first case, the data is migrated in one pass, which implies some downtime for the enterprise. In the second case, the infrastructure is updated gradually, allowing the company's employees not to interrupt their work processes.
However, migrating applications blindly or focusing only on acceptable deadlines is fundamentally wrong. That is why it's better to plan migration with the participation of qualified specialists who will select the best option for you, taking into account your business needs.
GET ALL THE BENEFITS OF CLOUD COMPUTING WITH EPAM STARTUPS & SMBS
If you want to get all the benefits of working with a cloud, you will require experienced professionals. We will select the best migration model for your business and implement it in the most efficient and affordable way.
tell us about your project
What a Cloud Migration Checklist Should Include
Finally, we're going to break down the nine key points in our application cloud migration checklist:
Setting clear cloud migration goals
Hiring a migration partner
Checking system compatibility
Choosing a migration strategy
Process requirement identification
Setting correct goals
As you can already understand, migration to the cloud is meaningless if you do not fully understand what business problems it will solve. In particular, you can focus on reducing operating costs, increasing the resiliency of the existing network infrastructure, ensuring data integrity, simplifying application scalability and optimization, achieving customer loyalty, etc. Depending on your goals, technical specialists select the optimal model to migrate your system to the cloud.
Data assessment
You also need to evaluate the data transferred — its quality, volume, level of access, options for use, etc. This procedure will help technical specialists choose the best tools for migration, decide on databases, and find a provider that will provide an appropriate level of compliance with security requirements.
Reviewing TCO
In any business, the investment must pay for itself. This also applies to cloud migration. At this stage, you need to calculate the total cost of ownership (TCO) and how soon you will get your ROI.
In particular, you will have to research the cost of new hardware and its installation, development of new software and its deployment, code refactoring in existing applications (optional), infrastructure upgrades, technical support, electricity costs, etc. Your calculations will probably be corrected over time, so the initial budget planning should be with a gap.
Hiring a technical migration partner
At every stage of your migration, from planning to implementation, you will need the help of experts. This is especially important given the often high costs of setting up and executing this procedure and the critical importance of the data. In particular, you can contact us to quickly, safely, and cost-effectively complete all the items from our cloud application migration checklist.
Checking system compatibility
Some applications may run locally or have a standard three-layer network architecture. Such applications must either be replaced with new, more advanced ones or upgraded so that they are compatible with new infrastructure.
Refactoring (optional)
In addition to replacing and globally optimizing the architecture, you may need to rewrite the code in individual modules in your existing software so that it works more efficiently with centralized access to the cloud.
Choosing a migration strategy
You will need to decide which of these cloud migration strategies is best for you:
Rehosting is the transfer of servers from the current environment to the cloud. It's ideal for companies with a local network infrastructure;
Replatforming is moving your IT infrastructure to the cloud and modernizing the outdated software;
Repurchasing involves choosing a new product and purchasing the appropriate license to use it. This is optimal for companies that use proprietary software;
Refactoring is suitable for companies that want to improve the quality of the code in existing solutions (for example, to meet new security standards, accessibility, etc.);
Retaining implies a partial transfer of digital infrastructure to the cloud, while maintaining the locality of some applications;
Retiring is all about discarding unnecessary and irrelevant services in the name of a complete concentration of network infrastructure in the cloud.
Workload prioritization
As we have already indicated earlier, migration can be carried out in one stage or more gradually. That's why you'll need to properly prioritize application workloads (whether they can be idle for a while, how critical the data security is, etc.) before choosing one of these approaches.
Process requirement identification
To migrate data effectively, you must decide on the format to store it in the cloud. Testing their quality after the migration is imperative before launching applications in a new environment.
Finally, after passing this migration to the cloud checklist, don't forget about a few things:
calculating post-migration KPIs in the new app's performance (failed requests, availability, latency, ART, PRT, etc.);
user experience (latency, thrown and logged exceptions, HTTP errors, etc.);
infrastructure (usage percentage of CPU, the memory footprint, load balancing, etc.);
budget (monthly billing, staffing, on-premise hardware costs, etc.);
business (conversion and re-engagement percentage, etc.).
How to Manage Cloud Migration Successfully with EPAM Startups & SMBs
Does this checklist for migrating to the cloud look intimidating? Don't worry — EPAM Startups & SMBs will help you fulfill all the requirements!
EPAM Startups & SMBs is the remote business cooperation platform launched by EPAM, which has been operating in the international software development services market since 1993. During this period, the company has cooperated (and continue doing so) with 280+ Forbes Global 2000 and Fortune 500 customers from different countries. This collaboration has provided us with invaluable knowledge of tools and approaches used by the most successful companies in the world. We extend this experience to startups and SMB projects, ensuring compliance with industry standards, such as HIPAA, PCI DSS, and GDPR.
By cooperating with us, in 2–4 weeks (2–3 times faster than hiring agencies!), you get precisely the specialists you expect. To meet your highest business needs, we will compile an all-star team from our 55,000+ pool of experts in your time zone.
We also provide reporting and comprehensive control without over-communication. Thus, our clients always have complete clarity about the progress of tasks.
EPAM Startups & SMBs has a rich history and worked in many niches. Here are just a few of our specializations:
automotive industry and manufacturing;
business information services;
web design and development;
CONQUER ANY BUSINESS NICHE WITH EPAM STARTUPS & SMBS
Didn't find your business niche in the list above? Do not worry. We guarantee the best experts for a project of any complexity and niche. Do not hesitate — <a href="https://anywhere.epam.com/business/contact-us" target="_self">write to us about your business idea now</a>!
contact us today
We hope our cloud migration assessment checklist we presented above will help you move to the cloud effortlessly. The execution of this on-premise to cloud migration checklist can allow organizations to:
reduce the cost of supporting and developing IT infrastructure;
create an optimal cloud environment for scaling and deploying new applications;
increase the fault tolerance and reliability of the IT infrastructure;
simplify maintenance.
And while these factors are good enough to choose this approach to optimize the existing digital environment in your company, it's crucial to conduct the migration process thoughtfully. Our experts will help you with this, applying their best experience for all phases of cloud migration, from planning to moving. Contact us right now to open new avenues for your business through the benefits of the cloud.
CHECK ALL THE EXPERT SKILL BOXES WITH EPAM STARTUPS & SMBS
A successful enterprise requires the best experts. EPAM Startups & SMBs will help you choose a talented engineer that fits all your criteria.
contact us today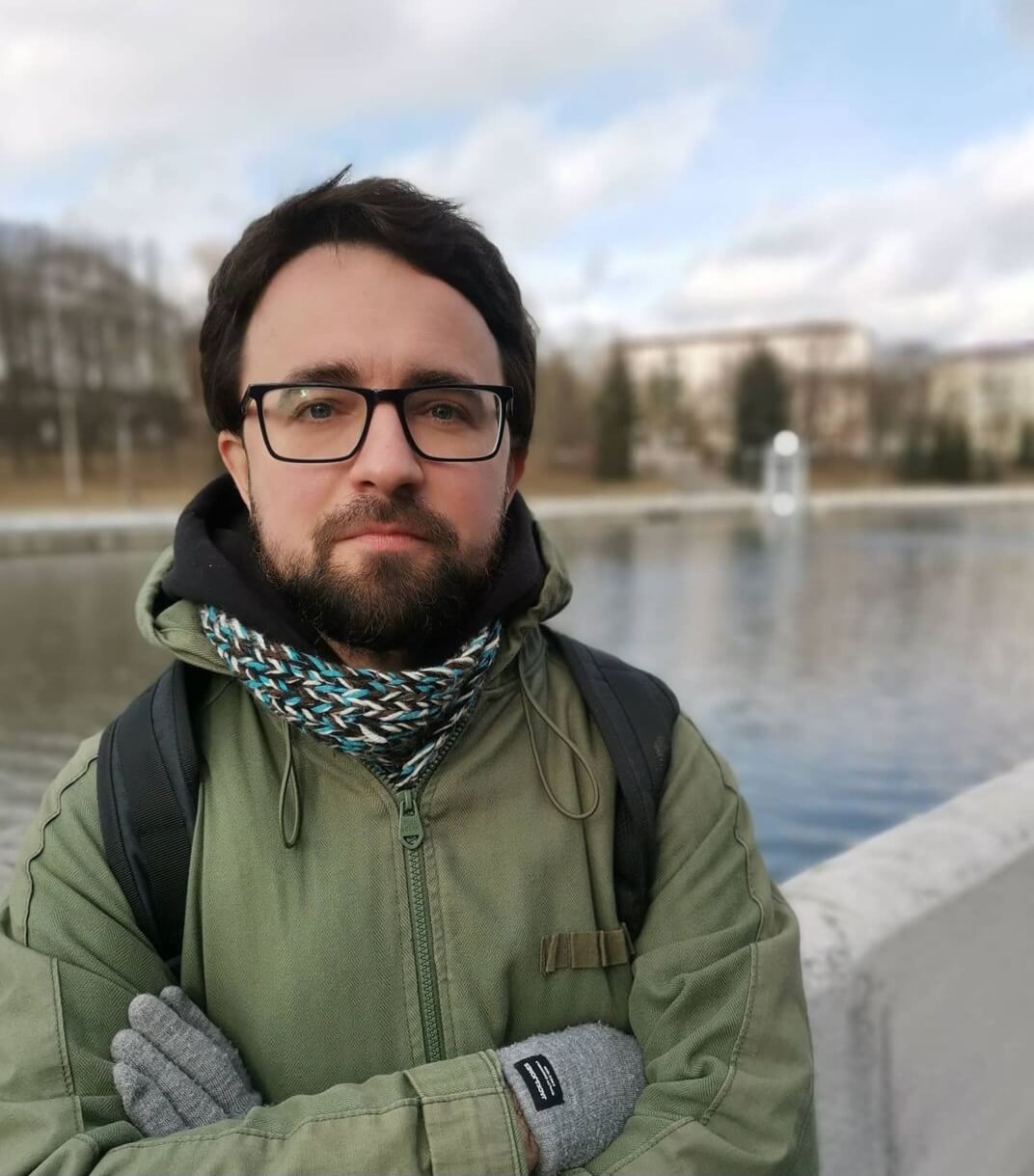 Written by
Since 2011, Dmitri has been helping business readers navigate the technology market through expert analysis and editorial work. At EPAM Startups & SMBs, Dmitri shows startups and SMBs across industries how to drive business value from their software engineering investments.
Since 2011, Dmitri has been helping business readers navigate the technology market through expert analysis and editorial work. At EPAM Startups & SMBs, Dmitri shows startups and SMBs across industries how to drive business value from their software engineering investments.