In this article, you will learn about cloud network security, how to find a reliable cybersecurity provider, and why startups and small and medium-sized businesses (SMBs) should prioritize their networks' security.
What is cloud network security and its benefits?
Cloud network security encompasses various procedures that protect cloud-based infrastructure and applications from unauthorized access, data breaches, and other security threats.
As technology advances, engaging a cloud network security vendor remains a viable option for smaller businesses seeking operational efficiency and cost savings. Partnering with a reliable cloud network security provider provides small businesses with access to enterprise-level security capabilities and expertise.
Expertise. Security service providers implement best practices, leverage advanced technologies, and stay updated with the latest security trends.
Advanced security technologies. Cloud network security providers use advanced security technologies and tools, including firewalls, intrusion detection systems, and encryption technologies.
24/7 security monitoring. Growing businesses often lack the resources to maintain round-the-clock security monitoring of their cloud infrastructure. Partnering with a cloud network security provider ensures effective monitoring and real-time threat detection.
Enhanced security posture. Providers assess the cloud environment, identify vulnerabilities, and implement robust security controls and policies. This proactive approach helps mitigate risks, strengthen defenses, and protect sensitive data from unauthorized access.
Cost-effectiveness. Engaging a service provider eliminates the need for investments in hardware, software licenses, employee training, and ongoing maintenance costs. Instead, businesses pay for the specific services they require, resulting in better cost control and scalability.
Scalability. As businesses expand or undergo digital transformation, security services should be easily scaled up or down based on changing needs. Providers can accommodate increasing workloads and emerging threats, ensuring that security-related measures align with their client's growth trajectory.
GET THESE BENEFITS FOR YOUR BUSINESS
Contact us to learn how our cloud network security services can secure your IT environment so you can focus on your business growth.
book a meeting
Why consider partnering with a cloud network security provider?
Startups and SMBs handle sensitive customer data, but at the same time, most of them use the basic security tools provided by their cloud vendor. These tools can no longer deal with emerging threats and malware as businesses grow. Pair this with stringent data privacy and security regulatory requirements, and you get the picture.
In this regard, partnering with a reliable network and cloud security provider enables businesses to tap into specialized expertise and ensure 24/7 network security in the cloud while achieving regulatory compliance. With a professional cloud security partner behind their back, startups and SMBs can focus on core activities, e.g. product development and customer acquisition.
What are the typical cloud network security services provided?
Cloud network security services encompass a range of solutions and practices designed to protect cloud-based infrastructure, applications, data, and services from cyber threats.
Cloud security assessment: Providers perform comprehensive cloud infrastructure assessments to identify vulnerabilities and areas of improvement. This practice includes reviewing configurations, access controls, data protection measures, and the general security posture of a business.
Identity and access management (IAM): IAM services focus on managing user access to cloud resources. These activities involve implementing multi-factor authentication, role-based access controls, and identity federation to protect against unauthorized access.
Data encryption: Network and cloud security providers offer encryption services to protect sensitive data stored or transmitted within the cloud environment, including data encryption at rest and in transit.
Network security: Network security encompasses measures to secure cloud networks and prevent unauthorized access using firewalls, intrusion detection/prevention systems (IDS/IPS), and virtual private networks (VPNs).
Web application security: Cloud network security providers assist in securing web applications hosted in the cloud by implementing web application firewalls (WAFs), vulnerability scanning, and secure coding practices.
Threat detection and monitoring: Providers use information and event management (SIEM) systems, intrusion detection systems (IDS), and threat intelligence feeds to monitor and respond to security threats.
Security compliance and auditing: Security vendors assist businesses in meeting regulatory compliance requirements specific to their industry. They provide compliance assessments, policy development, and security audits to ensure adherence to standards like GDPR, HIPAA, PCI DSS, and ISO 27001.
What engagement models do remote support vendors offer?
Cloud network security vendors offer several engagement models that cater to various business needs and requirements. Here are the most common engagement models you can find in the market.
Managed security services (MSS): The vendor provides ongoing monitoring, threat detection, incident response, and security operations center (SOC) services. This model often includes 24/7 security monitoring, real-time alerts, vulnerability assessments, and proactive security measures.
Security as a service (SECaaS): Security as a service refers to the model when security services, such as firewall-as-a-service, web application firewall, and intrusion prevention, are delivered on a subscription basis.
Hybrid model: The hybrid engagement model combines managed security services with a certain level of in-house security capabilities. Under this model, the vendor provides specific security services, expertise, or technologies that complement existing capabilities on-site.
How to choose a reliable cloud network security provider
Finding a reliable cloud network security vendor requires some research and careful consideration. When searching, follow these three basic principles:
Consider vendors with a proven track record, preferably in your business domain.
Evaluate your potential partner's expertise.
Assess their ability to handle your specific cloud security-related request.
Integral cloud network security competencies to look for
When choosing a cloud network security vendor, there are several integral competencies to consider. Look for a partner that possesses the following key competencies:
Cloud security expertise. Your potential partner should understand the unique security challenges specific to cloud environments, including public, private, and hybrid clouds. Look for experience in securing cloud platforms, such as Amazon Web Services (AWS), Microsoft Azure, or Google Cloud Platform (GCP), as well as experience with cloud-native security tools and technologies.
Comprehensive security services. Ensure the vendor offers comprehensive cloud network security services, such as cloud security assessments, identity and access management (IAM), network security, data encryption, vulnerability management, web application security, threat detection, and compliance support. The vendor should have expertise across multiple security domains to provide end-to-end protection for your cloud infrastructure.
Proactive threat detection and response. A competent vendor should have robust capabilities for proactive threat detection and response. Look for vendors that offer 24/7 security monitoring, incident response capabilities, and a well-defined process for handling security breaches and minimizing their impact.
Industry compliance knowledge. Verify that the vendor has a strong understanding of compliance requirements relevant to your industry. The vendor should assist you in meeting compliance obligations, provide guidance on security controls, and support the preparation of compliance documentation and reports.
Strong partnerships and certifications. Assess the vendor's previous partnerships and certifications. Look for partnerships with major cloud service providers, as this demonstrates their expertise in securing specific cloud platforms. Additionally, certifications such as ISO 27001, SOC 2, or CSA STAR (Cloud Security Alliance Security, Trust, and Assurance Registry) indicate the vendor's commitment to maintaining high-security industry standards.
Scalability and flexibility. Consider the vendor's ability to scale their services as your business grows. They should be capable of accommodating increasing workloads, providing additional cloud resources, and evolving security requirements. Flexibility in service offerings and pricing models is also important, allowing you to adjust the level of security services based on your specific needs and budget.
HIRE OUR CLOUD NETWORK SECURITY EXPERTS WITH EXPERIENCE IN YOUR INDUSTRY
We provide consultations and cloud security services to SMBs, startups, and fast-growing businesses.
book a meeting
Questions to ask your potential cloud network security vendor
Now let's discuss the questions you should ask during the first contact with a vendor. Asking these questions helps you gain insights into the vendor's security practices, capabilities, and alignment with your business' security requirements and industry standards.
Here at EPAM Startups & SMBs, we offer diversified cloud network security services based on our certified expertise, all-inclusive services, and proven technologies in our stack. Our team will help you:
Develop robust landing zones with automated security guardrails and secure CI/CD pipelines.
Improve cloud security posture with automated security auditing for monitoring and response.
Ensure digital identity governance via zero trust environments and company-wide IAM/PIM systems.
Protect data from compromise and exfiltration, both in transit and at rest.
Develop and implement vulnerability management programs that proactively manage security weaknesses.
Our expert cloud network security professionals have years of experience in 12+ business domains and provide 24/7 cloud network security services to startups, SMBs, and established businesses.
YOUR CLOUD SECURITY IS ESSENTIAL
Stay aligned with emerging technologies and industry trends. Contact us today to learn how our cloud network security professionals can help you.
get in touch
As startups and SMBs increasingly adopt cloud technologies, the risks associated with data breaches, cyber attacks, and regulatory non-compliance become more tangible than ever. In this regard, partnering with a reliable cloud network security provider ensures businesses can safeguard sensitive data while complying with regulations.
However, it makes sense to approach potential partnerships with careful consideration. When selecting a cloud network security vendor, it's essential to assess their competencies and consider factors such as their track record, reputation, and ability to meet your specific security requirements.
In 2023, network security in cloud computing continues to be a crucial concern for businesses. By making an informed decision, startups and SMBs can fortify their cloud infrastructure, mitigate security risks, and confidently embrace cloud computing's benefits. Investing in cloud security at an early stage protects data and frees up resources for business-related activities, not to mention the fact that improved security posture positively impacts the growth pace of small businesses.
SECURE YOUR CLOUD NETWORK WITH US
Take advantage of our experience to provide your staff and end users with secure cloud networks.
contact us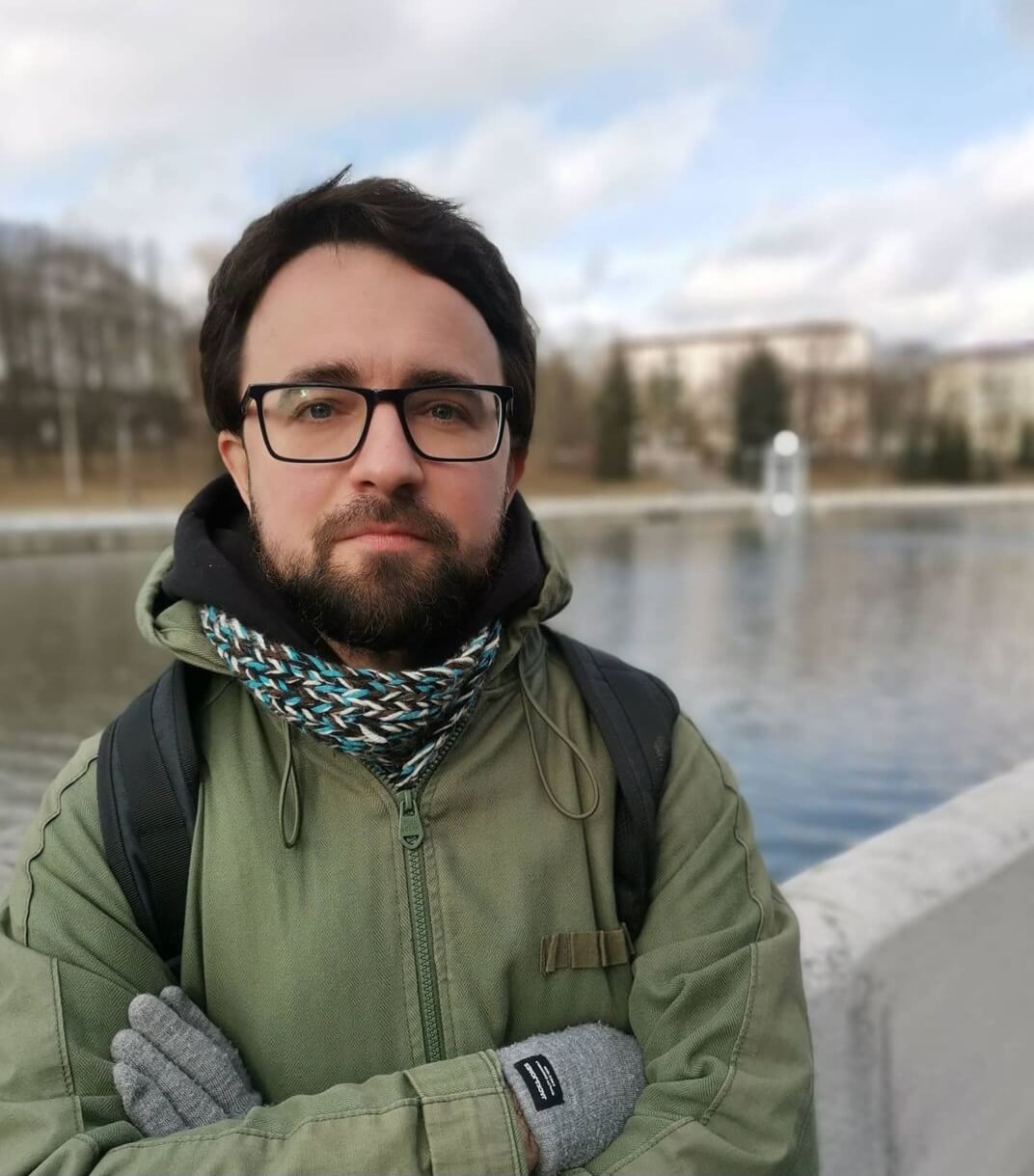 Written by
Since 2011, Dmitri has been helping business readers navigate the technology market through expert analysis and editorial work. At EPAM Startups & SMBs, Dmitri shows startups and SMBs across industries how to drive business value from their software engineering investments.
Since 2011, Dmitri has been helping business readers navigate the technology market through expert analysis and editorial work. At EPAM Startups & SMBs, Dmitri shows startups and SMBs across industries how to drive business value from their software engineering investments.