Digital transformation in banking is essential in the modern landscape. Through it, traditional banks can adopt an operating model that streamlines the execution of banking services both internally and externally. In turn, these banks are better equipped to exceed customer expectations, enhancing the customer experience.
Often, digital banking transformation begins with understanding customer behavior, the customer journey, and what spurs customer satisfaction. Here's what financial institutions need to know to take advantage of modern advancements in banking.
What is digital transformation in banking?
Financial technology (fintech) goes far beyond simply offering online banking. Instead, digital transformation in banking and financial services involves broad modernization through the use of digital technologies.
Essentially, digital transformation for banks is a process where financial institutions integrate technologies into every part of the banking experience and internal operations to streamline processes and enhance the customer experience. Additionally, it involves having a distinct and well-constructed bank digital strategy for the selection of digital services and implementation of digital platforms, ensuring the right solutions are in place and that change is managed correctly.
Digital transformation in banking also requires a cultural shift. Along with launching core implementation initiatives and incorporating new technologies, there needs to be broad-scale buy-in. Leaders, managers, and employees need to see the value that digital transformation provides both for them and their customers, ensuring they'll welcome the incorporation of improved interfaces, omnichannel communication, the internet of things (IoT), and more.
The business value of digital transformation for banks
While banking going digital has been part of the landscape for decades, the landscape is continuing to change. Since the pandemic, there's an increasing expectation that banking systems and related support have an online services component to meet customer needs.
Additionally, newer generations aren't just tech-savvy; this customer base is digital-native. In the eyes of younger prospective customers, the lack of a digital ecosystem for banking solutions offered by a financial institution isn't attractive.
For example, omnichannel communications are increasingly critical for meeting expectations. Similarly, APIs that allow customers to gain insights into their broader financial picture by bringing data from multiple accounts together are largely preferred.
Ultimately, a subpar mobile banking user experience, limited social media presence, or other disregard for new technologies that are proven customer-centric can harm a bank's reputation. In turn, that can cause banking service providers to miss out on potential customers, hurting profitability.
Digital transformation of banks also benefits internal operations. Forgoing new opportunities and leaving legacy systems untouched is problematic for financial institutions looking to embrace cutting-edge business models or overcome fintech challenges. It can create data silos that prevent banks from gaining a holistic view of their customer base or operations. Additionally, legacy solutions are potentially incompatible with modern fintech, hindering transformation efforts in the short- and long-term.
In many cases, banks' digital transformation can make operations leaner, reducing overhead costs dramatically. Finally, in a landscape where accessing critical talent to handle internal or customer-facing tech needs is challenging, digital transformation initiatives make a bank a more attractive employer to professionals.
START YOUR DIGITAL TRANSFORMATION TODAY
Contact us to learn more about our digital transformation services and access the tech talent you need to keep your bank relevant going forward.
get in touch
Technologies driving digital innovation in the banking sector right now
Digital transformation in banks is spurred by a variety of technologies. While advances such as the internet initially led the push toward fintech web development, which is still a critical part of the equation, the banking industry's digital transformation can't involve websites alone. Fintech software development services are far broader in the current landscape, ensuring that banks can leverage a wide array of technologies that assist with operations and improve customer satisfaction. Here is an overview of some of the newer technologies that are currently driving digital innovation in the banking sector.
Artificial intelligence
Artificial intelligence (AI) is increasingly part of the equation when it comes to digital transformation for banking institutions. AI is the backbone of chatbots, offering customers a real-time communications option that can answer common questions or provide basic information without the need to connect with a customer service representative.
AI in banking also supports data analytics and automation, allowing financial institutions to identify customer behavior patterns, locate opportunities, and streamline operations. Machine learning is also increasingly playing a role in fraud protection by identifying anomalous behavior and taking automatic preventative measures to safeguard customer accounts.
Other AI solutions are likewise playing a role in digital transformation in investment banking. For example, AI technologies are offering stock or other investment recommendations based on customer profile information, allowing it to factor in risk tolerance, hold timelines, historical performances, and more to offer potential options.
Big data
Big data analytics is another critical part of the wider move toward digital bank transformation. Data analytics allows financial institutions to gain more insights into their operations and customer base, creating opportunities for streamlining. Additionally, big data in banking can take customer data to facilitate sales, identifying products or services that solve pain points for a specific audience and ensuring they're recommended.
Risk management is also simplified by big data. It can identify troublesome patterns, monitor feedback, and assess customer sentiment, allowing financial institutions to take appropriate action to reduce fraud and maintain their reputations.
Cybersecurity
Digital transformation for banks includes technologies designed to safeguard customer and institutional data. Cybersecurity in banking has long been a hot topic, both in the context of regulatory compliance and for general data and account security. Data breaches or monetary thefts aren't just harmful to an institution's reputation; they can lead to legal difficulties related to falling short of requirements.
Additionally, banks classically maintain highly sensitive data, such as personally identifiable information (PII) of their customers. Even if a breach doesn't involve the theft of funds, it could allow malicious actors to leverage PII to steal customer identities, which is potentially just as harmful – if not more so – as financial losses.
Sound cybersecurity allows financial institutions to address and manage security risks effectively. In turn, it ensures that customer and company data and funds are properly safeguarded from theft, deletion, and other forms of manipulation.
Cloud computing
Cloud computing is playing a significant role in banking transformation. With cloud-based services, financial institutions can improve productivity, enhance resource accessibility, and support a distributed workforce with greater ease.
Cloud computing in banking is also leading to the broader use of APIs that support a degree of data sharing. Whether used solely internally to avoid silos and improve data analysis or to support customer needs for enhanced visibility into their broader financial lives, these APIs are proving highly valuable.
Mobile banking
When it comes to digital innovation in the banking sector, mobile banking applications were a significant leap forward. Today, most customers don't engage with digital financial products through computers. Instead, mobile apps are typically the go-to solution.
Additionally, mobile banking continues to evolve now. Initially, it involved little more than basic account viewing, branch locating, or the ability to handle simple transactions. Today, mobile banking apps offer far more functionality.
Whether it's APIs that allow customers to view accounts at several institutions together, AI-support spending analysis, or automated event-triggered actions, mobile banking is becoming more robust from a technology standpoint. As a result, financial institutions need to continue to develop cutting-edge solutions, particularly as customer expectations shift.
Peer-to-peer lending
Digital transformation in the banking sector advanced with the emergence of peer-to-peer (P2P) lending platforms. These solutions not only allowed customers to access funds in a new way — effectively bypassing traditional banks — but they also created avenues for investors to earn returns.
Peer-to-peer lending platforms also incorporate another cutting-edge technology: blockchain. With blockchain, P2P lending can offer secure transactions and produce unalterable records, all while improving overall speed.
Top digital transformation examples in banking
There are several digital transformation examples in banking that show the power a technology-focused approach can have on operations and customers. Each of the examples below highlights the benefit of digital transformation, making it easier to see the value it provides.
Citibank
Citibank is one of the leaders in digital transformation in banking. The institution realized that mobile banking apps were among the top three most-used applications in 2018. In response, Citibank adopted a mobile-first strategy. It aimed to prioritize mobile banking and develop related services as core solutions instead of supplements to physical branches or website-based solutions. Citibank then analyzed customer behavior to identify critical offerings, allowing it to create mobile applications that genuinely met the needs of its customer base.
BBVA
BBVA also led the digital transformation charge, focusing on the do-it-yourself (DIY) concept to allow customers to address their banking needs without assistance from staff members. Overall, around 94% of its products and services use the DIY model, reducing costs, streamlining customer actions, and allowing employees to focus on consulting and advising over common transactions.
TD Bank
TD Bank is another prime example of a bank leading the way in the world of digital transformation. It saw how the pandemic would fundamentally alter daily life early, and it made changes to support the anticipated rise in mobile and online service demand. Along with launching a virtual assistant, TD Bank increased its mobile deposit capacity dramatically, ensuring it could handle customer needs even if branches were subject to closure. As a result, TD Bank was able to support its customers through an incredibly challenging period, all thanks to digital transformation.
BE PART OF THE BANKING INNOVATION
Digital transformation allows your financial institution to get ahead of the curve. Let us help you separate your financial institution from the pack.
schedule a call
6 pillars of digital banking transformation strategy
Digital transformation can't occur successfully without a set strategy. Fortunately, by using the right framework, it's easier to plan for the journey ahead.
Here are the six pillars of bank digital transformation strategy.
1. Map the customer journey
Typically, the objectives associated with banking digital strategy involve improving the customer experience. Before you begin making changes, it's critical to understand the nature of the existing customer journey. Otherwise, inaccurate assumptions may guide efforts, which can lead to lackluster results.
Spend time mapping out the steps customers must take to complete specific actions, such as executing a particular transaction or making an account change. The goal is to not only understand what's required of them but also to determine which pathways are both widely used and more inefficient than other activities. Essentially, it serves as a means to identify pain points, making it easier to identify goals for ongoing digital transformation.
2. Analyze customer needs
While mapping customer journeys can highlight some potential needs that can direct digital transformation in a bank, it's wise to dig deeper. Use data analytics to assess the completion timeline for various transactions, allowing you to determine which of them are slow or cumbersome.
Additionally, reach out to customers directly for feedback. In some cases, the issues that seem like prime targets to prioritize aren't as critical in the eyes of customers as leaders expect. By speaking with customers and gathering insights, it's easier to determine what improvements can provide them with the most perceived value.
Ultimately, the goal of digital transformation is typically to enhance the customer experience. By factoring their perspective into the equation, that's far easier to achieve.
3. Assess competitors
As part of your bank's digital transformation journey, spend time seeing what your competitors do right and where they fall short. Often, customers compare their experiences with other banking services. If your bank doesn't measure up to a competitor in a key area, that can cost you customers. Additionally, if you're able to solve a pain point that a competitor's customers experience, it can become a differentiator.
Whether you want to ensure you're meeting an expectation set by a competitor or develop a differentiator may vary. However, it's critical to analyze both to determine where digital transformation can provide the most value to your customers and financial institution as a whole. Essentially, it lets you identify existing opportunities, making it easier to move forward with digital transformation strategically.
4. Identify clear objectives
When you're first developing a digital banking strategy to support ongoing transformation, you need to identify the core objectives. Digital transformation can take many forms and may involve a wide array of technologies, procedure changes, or alterations to the customer experience. As a result, focusing on a primary target is essential.
Additionally, having a singular objective or a limited set assists with resource management. Essentially, it gives the organization a clear priority, allowing everyone involved to concentrate on achieving a specific goal before exploring other digital transformation avenues.
Ideally, objective identification should involve not just company leaders but also technology professionals who understand the nuances of implementation. That leads to realistic, achievable targets, as tech pros can provide insights into what's possible.
5. Evaluate existing tech and processes
Digital innovation in banking can't move forward without a solid understanding of your starting point. You need to understand what technologies you have in place and how current processes unfold. At times, existing solutions can help you achieve your objectives simply by utilizing features that aren't currently part of the equation. Similarly, a small adjustment to a procedure may lead to positive results.
Take stock of your entire technology stack, including any features that aren't currently being used. That allows you to determine how you can best leverage what you already have, as well as identify what's genuinely missing from the overall mix. Then, you can find specific areas of improvement that will yield results with the most manageable investment, keeping your digital transformation strategic and cost-effective.
6. Ensure broad buy-in
The banking industry isn't known for embracing change on a broad scale, so you may encounter hesitancy when preparing for a digital transformation. Spend time securing buy-in at every level. Make sure that leaders, managers, and technology professionals who will take an active role in the transformation are on board.
Highlight the benefits, including profitability improvements and efficiency increases, to demonstrate the overall value. By doing so, they may become champions of the upcoming changes within the organization.
Additionally, prepare any employees who will be impacted by the digital transformation early. Begin offering training or share information as soon as possible before any new implementations occur. Slow familiarization makes change less intimidating, increasing the odds that employees at every level will embrace what lies ahead.
Finally, as you get close to implementation, introduce the concepts to your customers in bite-sized chunks. By using a drip campaign-style strategy, customers can get ready for the new processes. Plus, they'll feel supported along the way, which can elevate the customer experience and speed up adoption.
Get started with your banking digital transformation
Ultimately, banking and digital transformation can go hand-in-hand, and when properly implemented, it can boost the customer experience and serve as a differentiator for attracting customers. Digital transformation in banking can also streamline operations through additions like automation, data analytics, and more.
By embracing digital transformation, your financial institutions can exceed customer expectations, both today and in the future. Fortunately, by partnering with EPAM Startups & SMBs, banking digital transformation is simple. Our team can guide the way, all while ensuring you have access to top tech talent that can make reaching your goals as easy as possible.
START YOUR DIGITAL TRANSFORMATION TODAY
Now is the perfect time to launch your bank's digital transformation, and our experts will help you make it a success.
get in touch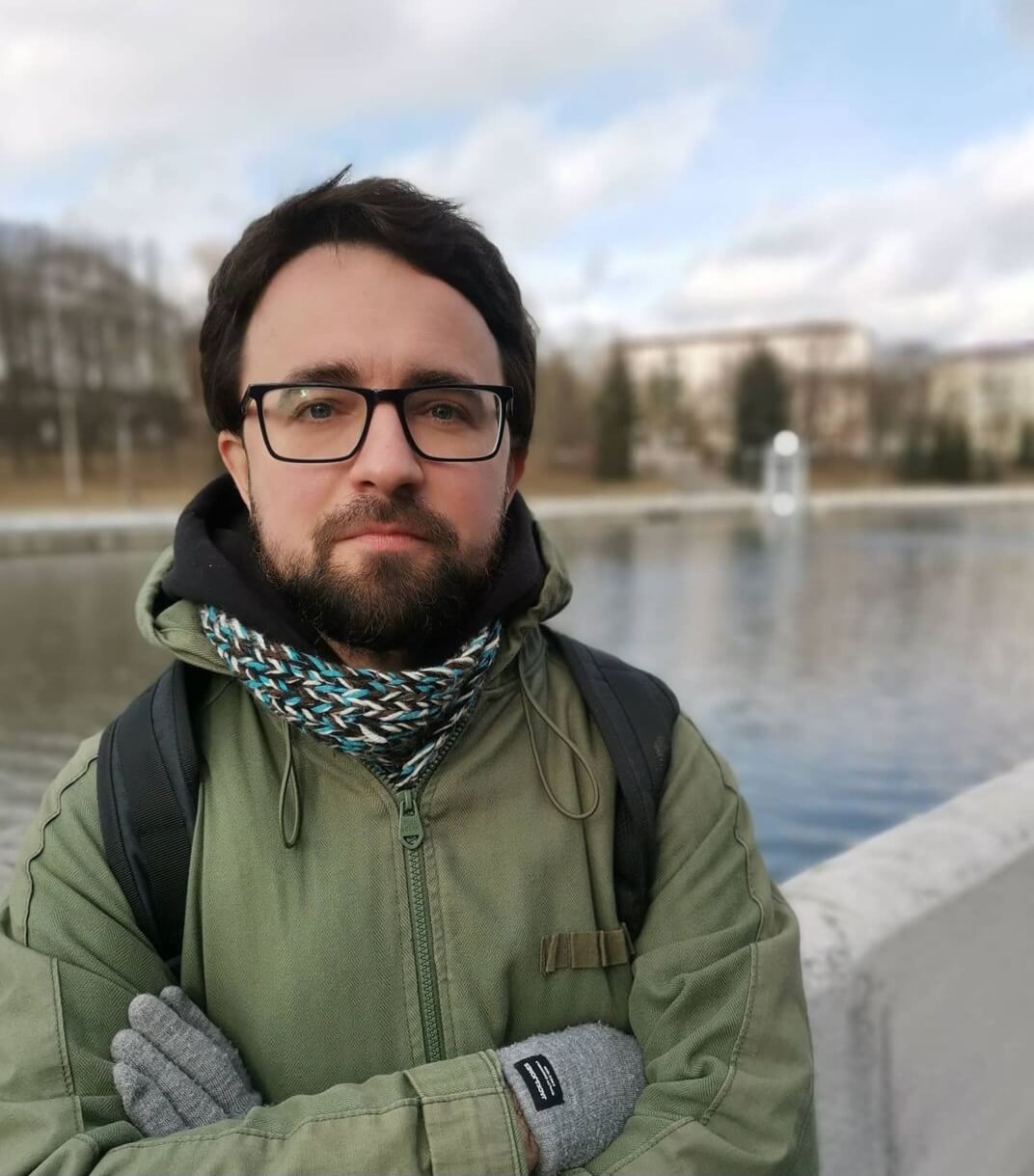 Written by
Since 2011, Dmitri has been helping business readers navigate the technology market through expert analysis and editorial work. At EPAM Startups & SMBs, Dmitri shows startups and SMBs across industries how to drive business value from their software engineering investments.
Since 2011, Dmitri has been helping business readers navigate the technology market through expert analysis and editorial work. At EPAM Startups & SMBs, Dmitri shows startups and SMBs across industries how to drive business value from their software engineering investments.