In this article, you'll learn why startups and SMBs increasingly rely on customer escalation services providers, how to find a reliable partner in 2023, and what competencies to pay attention to when searching.
What is escalation customer service?
Customer service escalation, or escalation management, encompasses various processes involving a customer support request that demands specific expertise from support specialists. The escalation process typically involves prioritizing customers' most urgent issues and transferring them to the qualified team.
DO YOUR CUSTOMER SERVICE ESCALATION RIGHT WITH US
Benefit from our 20+ years in remote tech support delivery to provide reliable 24/7 customer service escalation management.
contact us
Types of customer service escalation
There are two primary forms of customer service escalation: functional and hierarchical escalation. Each type takes a different path for addressing and resolving customer issues:
Functional escalation involves transferring customer issues to a specialized team dealing with specific problems. This type of escalation focuses on the customer concern's functional aspects, such as technical support, billing, or product/service-specific inquiries.
Hierarchical escalation involves passing an incident to a team or person based on their experience level or seniority. Hierarchical escalation takes a personalized approach to solving a specific customer's issue.
Why consider partnering with a customer service escalation vendor?
Modern businesses across industries embrace customer-centricity, and timely support has become a staple of customer retention and acquisition. However, startups and SMBs often face budget constraints that prevent them from building in-house support teams, so they have a hard time addressing sophisticated customer requests in due time.
As customers' expectations continue to rise, partnering with a reliable escalation customer service provider is a viable solution for companies of all sizes. Businesses can tap into their specialized skills while ensuring that customer needs are fully met, despite resource limitations.
What engagement models do remote support vendors provide?
Escalation customer service vendors offer several engagement models that cater to various business needs and requirements. Here are the most common engagement models you can find in the market:
On-demand: This engagement model allows businesses to access escalation customer service on an as-needed basis. This model provides flexibility and cost-effectiveness as businesses pay for services only when escalations arise.
Dedicated support team: The vendor assigns a dedicated team of agents to handle the client's escalated customer issues exclusively. As the team becomes well-versed in the client's products, services, and support processes, it ensures a seamless and consistent customer experience. This model offers higher customization, expertise, and continuity for ongoing escalations.
Project-based engagement: Businesses can engage with an escalation customer service vendor with a project-based model for specific projects or initiatives. This model includes handling escalations related to new product launches, system upgrades, or seasonal spikes in customer inquiries. The vendor collaborates closely with the client to align their remote IT services with the project objectives and timelines.
What are the benefits of remote customer service escalation for small businesses?
As meeting growing customer demands becomes more challenging, small businesses are seeking ways to increase their operational efficiency and save costs. Here are some key advantages of having a remote support team to address customer service escalations:
Access to expertise: Engaging an experienced escalation customer service provider allows startups and SMBs to effectively address complex problems, ensuring a higher level of customer satisfaction.
Cost savings: Escalation customer service providers typically operate on economies of scale, spreading the costs of staffing, training, infrastructure, and technology across multiple clients. This practice results in lower costs for growing businesses.
Scalability and flexibility: Businesses can scale their escalation customer service operations as per their needs. For instance, partners can quickly ramp up their resources to handle the increased workload during peak periods or when facing a sudden influx of escalations. Similarly, businesses can scale back during slower periods without the need to maintain a full in-house team.
24/7 support: Escalation support providers offer round-the-clock customer support, ensuring that escalations are handled promptly and efficiently on a 24/7 basis. This level of availability can be challenging to achieve with an in-house team, especially for growing businesses.
Industry best practices: Seasoned escalation customer service providers base their services on established processes, methodologies, and quality assurance measures. This way, startups and SMBs can drive continuous improvement in their customer support.
GET THESE BENEFITS FOR YOUR BUSINESS
Contact us to learn how our tech support services can help you increase customer satisfaction and provide effective issue resolution.
How to choose a reliable escalation customer service provider
Finding a reliable partner for IT help desk outsourcing requires some research and consideration. When searching, follow these three basic principles:
Consider companies with a consistent track record in your business domain.
Assess your potential vendor's experience.
Make sure they can cover your specific requests.
Integral customer service escalation competencies to look for
When evaluating escalation customer service vendors, there are several integral competencies to consider. These competencies ensure that the provider can handle complex customer issues effectively:
Strong communication skills: Effective communication is crucial in de-escalating tense situations and understanding customer concerns. Look for team members who possess excellent verbal and written communication skills. They should be able to convey information clearly and respond empathetically to customers' concerns.
Problem-solving and analytical abilities: Customer service escalation requires analyzing complex issues, identifying root causes, and devising appropriate solutions. Look for individuals with strong problem-solving and analytical skills capable of thinking critically, evaluating different options, and implementing effective strategies to resolve customer escalations.
Empathy and emotional intelligence: Dealing with upset or dissatisfied customers requires a high level of emotional intelligence. Professional providers of end user support services understand and relate to customers' emotions, showing empathy and patience throughout the escalation process.
Product knowledge: In-depth knowledge of the company's products or services is essential for effectively addressing escalated customer issues. Team members should be well-versed in the products' features, functionality, and potential challenges to provide accurate information and offer appropriate solutions to customers.
Time management and prioritization: Customer service escalation requires managing multiple escalated cases simultaneously and prioritizing based on urgency and impact. Look for partners able to demonstrate strong time management skills, handle competing priorities effectively, and maintain a focus on resolving escalated issues within agreed-upon timeframes.
HIRE OUR CUSTOMER SERVICE ESCALATION EXPERTS WITH EXPERIENCE IN YOUR INDUSTRY
We provide consultations and escalation customer services to SMBs, startups, and fast-growing businesses.
Questions to ask your potential escalation customer service vendor
When choosing your future escalation service partner, make sure their expertise aligns with your business goals. Here are some important questions to ask:
Careful consideration when searching ensures you make an informed decision when selecting an escalation customer service provider. Asking these questions helps you evaluate the provider's capabilities, experience, communication practices, and commitment to continuous improvement.
In the dynamic business world, investing in an escalation customer service provider is a proactive step towards better customer support and long-term customer loyalty.
Our team at EPAM Startups & SMBs will help you to:
Master priority handling to ensure prompt resolution for cases that require immediate attention.
Benefit from detailed case analysis to understand the underlying causes and identify potential solutions.
Provide escalation path documentation to ensure consistency and clarity in handling escalated cases.
Conduct post-escalation follow-ups to ensure customer satisfaction and address any lingering concerns.
Identify root cause analysis and implement preventive measures to minimize the recurrence of similar issues and improve overall service quality.
SUPPORT IS BUSINESS-CRITICAL
Stay aligned with emerging support technologies and industry trends. Contact us today to learn how our support services can help you.
Prioritizing effective issue resolution is integral to achieving business goals. Engaging an escalation customer service provider allows startups and SMBs to optimize resources and enhance customer experiences while leaving complex customer issues in the hands of experts.
Nowadays, customer satisfaction is a key differentiator, and the ability to swiftly resolve complex issues makes all the difference in the competitive business landscape of 2023. With a team of experienced specialists behind their backs, small and midsize businesses can unlock the potential for accelerated growth and seize more opportunities even if they don't have an escalations department on site.
However, there's no one-size-fits-all method when approaching your potential partner. To make an informed choice, keep in mind your specific requirements, budget, and business goals. Based on this info, evaluate your potential escalation customer service providers, following the tips in this article.
PRIORITIZE CUSTOMER SATISFACTION
Take advantage of our experience to provide professional customer support.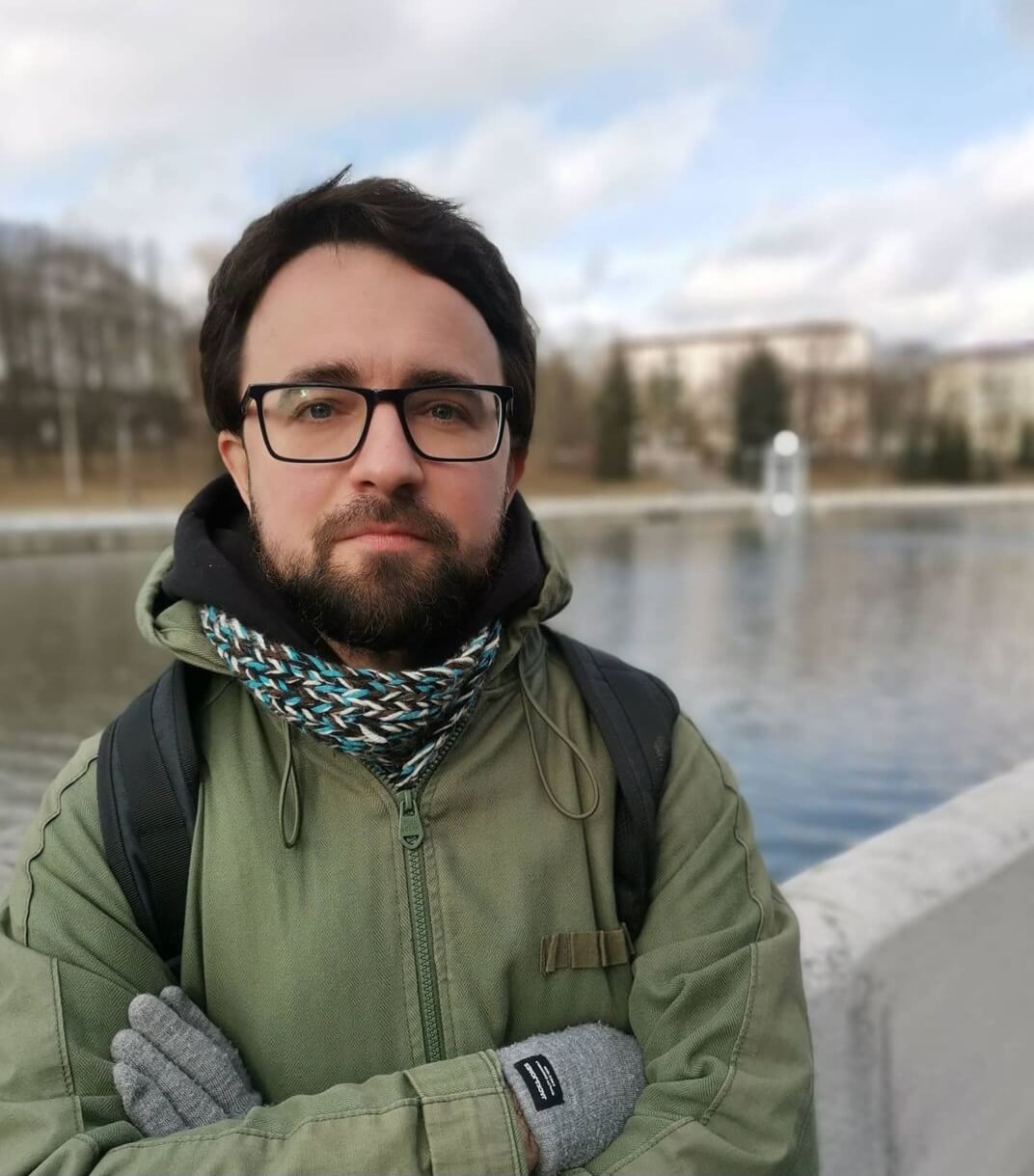 Written by
Since 2011, Dmitri has been helping business readers navigate the technology market through expert analysis and editorial work. At EPAM Startups & SMBs, Dmitri shows startups and SMBs across industries how to drive business value from their software engineering investments.
Since 2011, Dmitri has been helping business readers navigate the technology market through expert analysis and editorial work. At EPAM Startups & SMBs, Dmitri shows startups and SMBs across industries how to drive business value from their software engineering investments.