The shift to remote work necessitated businesses migrate their infrastructure and operations to the cloud. At the current adoption rate, experts estimate that the cloud service market will reach $623 billion by 2023.
But for any cloud migration effort to succeed, you must follow a systematic approach when it comes to planning and execution. From assessing your existing infrastructure to choosing the new architecture, you'll need a fine-tuned cloud migration assessment strategy to ensure the smooth transition of data and workloads.
In this article, we'll discuss how to assess cloud migration. Continue reading to discover how this process will help your business make pinpoint, accurate decisions about architecture migration to boost uptime and profits.
What is cloud migration assessment?
Cloud migration assessment is the first stage of migration, which involves analyzing the application dependencies and the requirements. During this phase, you evaluate your app inventory in order to plan what you should migrate to the new environment.
How to perform cloud migration assessment
Before moving your app infrastructure to the cloud, you must conduct an extensive application assessment for cloud migration. Failing to do so could severely cost your business in terms of security and unwanted expenses.
Analyze your back-end architecture
The first step in every assessment is to familiarize yourself with the current environment. Your engineers and developers need to analyze the existing back-end infrastructure and data landscape.
You also need to conduct a risk assessment to determine how the planned migration will affect ongoing operations. This analysis will help you maintain all admin controls and service level agreements afterward.
Decide what to migrate
After learning about the underlying application infrastructure, you can now decide what you should be moving to the cloud. Some factors to consider when deciding what to migrate first include:
The app's value to your business.
The app's coupling with other microservices handling business operations.
The amount of work needed to keep the app running in the new environment.
The app's current and future scale.
Most companies prioritize application migration based on complexity and risk. For this reason, you need to establish a catalog matrix that contains these variables for every application and its components. This matrix will help you establish the performance and scalability requirements, as well as failover mechanisms for each application.
Assemble a team
Before finalizing the assessment, you need to assemble a team of experts to handle the migration, as well as subsequent testing and monitoring. To guarantee success, consider adopting a DevOps strategy to ensure everyone involved is on the same page. You can also reach out to technology partners and service professionals for assistance.
Make a budget
After deciding what to migrate, create a budget for migration to cover the expenses on infrastructure and personnel.
If you want to hire a dedicated team for the process, you need to expand your budget to accommodate new hires. You should also compare the cost of maintaining the current environment with the cost of migration.
Benefits of cloud migration assessment for your project
When you facilitate a well-planned cloud assessment and migration effort, you will enjoy the following benefits:
Simplifies app inventory
Migration assessment provides a broad overview of your application's underlying infrastructure. This will help you analyze your workloads in order to create a detailed inventory of your apps' properties and dependencies.
Also, doing inventory will help you understand the app's repositories better, which will come in handy when evaluating the app's artifacts, servers, source code location, security requirements, and network protocols.
Boosts security
When you have a better understanding of your app's inventory and infrastructure, you can plan the migration journey with security at the forefront. Also, understanding the dependencies between components will help your team plan how to best migrate them without exposing the entire infrastructure to vulnerabilities.
If you don't trust cloud services to handle your entire business operation, you can choose a hybrid environment to maintain tighter administrative control over your infrastructure's security.
Educates your teams
Your engineering, development, and QA teams will learn more about your infrastructure during the cloud assessment. This will help them figure out the optimal method of refactoring the environment without disrupting any ongoing processes.
Furthermore, your team will benefit from evaluating the migration scenario by getting a bead on the performance and reliability requirements on both sides.
In the process, your engineers and architects will gain the necessary expertise and certification needed for migrating app infrastructure.
Reduces costs
Some experts argue that the assessment process wastes time, adding to the overall costs of the migration. In reality, carrying out a thorough assessment will not only save you time, but will also help you eliminate unnecessary expenses.
Some expenses involved include:
With a clear view of the migration goals and the component infrastructure, you can choose a cloud service provider that offers migration services best suited for your financial bracket. You will also reduce operational costs for human resources, maintenance, and support.
Cloud migration assessment checklist
Through our experience of moving application infrastructure to the cloud, here are some cloud migration application assessment practices to bear in mind.
Establish your migration objectives early on.
Establish a governance model that defines roles based on current workflows and internal processes.
Work within strict timelines and budgets.
Plan your app migrations in a way that ensures zero downtime.
Use automation migration tools such as Carbonite Migrate, AWS CloudEndure, AppDynamics, Dynatrace, and Fivetran.
Track migration KPIs like availability of critical services, generated tickets, service degradation, downtime duration, network latency, throughput, and error rates.
Conduct regular testing to mitigate risk factors during migration.
Establish a recovery plan or failsafe mechanism.
Choose a reliable cloud provider. Popular vendors include AWS, Cisco, Microsoft Azure, IBM Cloud, and Google Cloud.
How can a cloud migration assessment by EPAM Startups & SMBs improve all processes?
At EPAM Startups & SMBs, we help businesses kickstart their digital transformation by assessing their migration initiatives. Our experts will also evaluate your existing infrastructure to help recommend a seamless pathway to migration.
We have ongoing partnerships with top-tier cloud service providers like AWS, Google, IBM, Azure, and Salesforce. Our engineers and developers also have certifications as well as hands-on experience in delivering cloud solutions to Fortune 500 companies.
What makes us unique is our close collaboration with clients. After signing a contract with us, we are available to pop in to check the progress updates at any time. Besides, we are always at your beck and call since our cloud developers are based in different time zones and countries all over the globe.
When conducting a cloud migration evaluation, you need to consider every app in the system and its components and dependencies. If you are adopting a hybrid cloud, you'll need to outline what to migrate and what to retain in the current environment. By doing so, you will keep your DevOps team highly trained and motivated throughout the process. And most importantly, a thorough cloud migration assessment will help you save money by reducing operational costs.
Struggling to move your business operation to the cloud?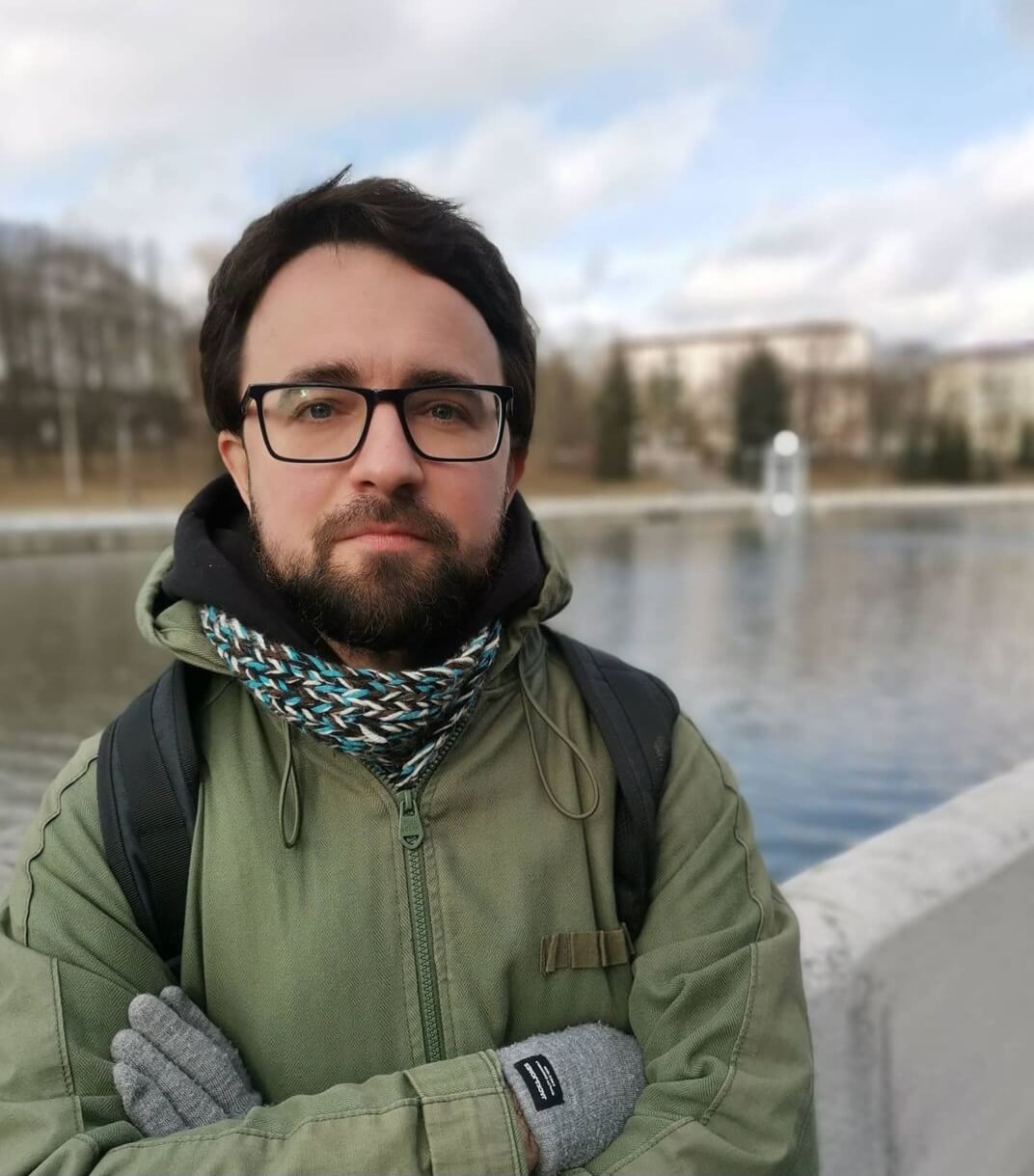 Written by
Since 2011, Dmitri has been helping business readers navigate the technology market through expert analysis and editorial work. At EPAM Startups & SMBs, Dmitri shows startups and SMBs across industries how to drive business value from their software engineering investments.
Since 2011, Dmitri has been helping business readers navigate the technology market through expert analysis and editorial work. At EPAM Startups & SMBs, Dmitri shows startups and SMBs across industries how to drive business value from their software engineering investments.