SMBs operating in the retail industry need to deal with many different problems on a daily basis — increasing labor costs, considerable rotation of employees, costly human errors and problems with inventory management, just to name a few. Fortunately, retail automation is here to help solve many of these concerns.
In short, retail automation is about using technology to streamline different processes regarding running stores — both online and offline — including marketing, customer relationships, analytics, logistics and returns.
In this article, you will learn:
What are areas of automation in the retail sector?
Benefits of retail automation in stores
Real-life examples of implementing automation by EPAM's clients
How to prepare for retail shop automation
If you are eager to discover the potential benefits of retail automation, keep reading.
Areas where retail automation promises the biggest ROI
Retail store automation can be helpful in many aspects of running a store, and has become even more important these days because of the increasing number of online orders. Customers demand near-instant service and delivery, and helping them is just one of the areas where automation in the retail industry can be implemented.
Workflow Automation
With an increasing number of different back office tasks, employees have less time to take care of customers properly. These tasks include manual work that — until recently — needed to be done by humans, like creating reports, issuing invoices and checking on stock levels.
The good news is that most of these tasks can be automated. This means employees can switch their attention to what matters most — making and keeping clients happy.
Examples of implementing workflow automation include:
Creating reports regarding orders, stock levels, employees' performance and identifying best/worst selling products automatically depending on criteria provided by a retailer. For example, a retail business that implements workflow automation can receive information about when stock of particular products fall below acceptable levels without checking them manually.
Keeping track of and maintaining work schedules, payrolls, invoices, and other documents in one place without doing most of the work manually. Also, the risk of making mistakes is minimised when humans are not involved in tasks that demand a high degree of thoroughness. Thanks to workflow automation, employees, vendors and other interested parties will get paid on time. That not only saves money but also strengthens relationships.
To automate workflows in your retail company, you can use a tool like Brightpearl. This particular solution helps retail businesses with automating all critical order processes like order fulfillment or invoicing.
Analytics Automation
Implementing analytics automation can help retail businesses make better decisions in a faster and easier way by automating data collection from different sources and presenting this data in a single dashboard.
Analytics automation also prevents people from making mistakes while making calculations, analyzing data, generating reports or preparing Excel spreadsheets.
Analytics automation helps retailers with:
Enhancing marketing efforts and measuring KPIs;
Delivering personalized in-store experiences;
Understanding customer behaviours and needs;
Effective forecasting of consumer demand for particular products;
Product assortment (so retailers can make better decisions, such as which products to stock)
Invoice Processing
Running a retail SMB often requires handling hundreds of different invoices both coming from vendors as well as those that need to be sent out to customers. But that's not all: these invoices need to be processed and matched to the particular orders to verify each transaction. On top of that — and this may be the most important thing regarding invoices — there are payments. Handling invoice processing manually may lead to lost invoices or late payments.
Because of these reasons, retailers can implement automation of the whole invoicing process as the perfect solution to avoid future problems.
Automating invoice processing helps retailers with:
Managing direct spending effortlessly — matching purchase orders with invoices becomes touchless.
Improving relationships with suppliers — no invoice will be lost and suppliers will receive payments on time. This builds trust and credibility.
Making the whole process faster and cheaper — the longer it takes to process invoices, the higher the cost per invoice becomes.
Reducing the number of errors — like paying twice for the same invoice or losing invoices.
As the Institute of Finance and Management (IOFM) discovered, 84% of time dedicated to handling accounts payable is wasted on manual tasks, including data capture. Most of these tasks can be automated using software.
Report Generation and Distribution
Generating and distributing different types of reports are crucial for any retail business when making meaningful, strategic decisions. In most cases, it's also a time-consuming task that requires a lot of manual work involving capturing and collecting data from different sources like ERP systems. And it involves the risk of making an honest mistake.
These reports cover things like orders, stock levels, employees' performance, best/worst selling products, expiring products, etc.
Thanks to automation, reports can be saved and scheduled for delivery without additional involvement from people usually responsible for that task, i.e., monthly reports for stakeholders or daily sales performance reports for particular stores.
Additionally, automation reduces the possibility of making errors and allows analysts to spend most of their time analyzing data instead of collecting it.
Document Exchange
Exchanging documents is another aspect of retail businesses that's often inefficient and usually takes too much time. Additionally, most companies — including the retail industry — still use paper documents, including invoices, instead of available digital versions.
Automation software can help turn these physical documents into digital ones and save them for later use. Such documents are easier to manage and harder to lose. They are searchable and can be used in other areas of retail automation like invoice processing.
However, document digitizing is just one part of document exchange automation.
Other examples include:
Automatic document sending (like invoices) to all interested parties;
Generating and sending orders for inventory replenishment;
Organizing documents based on specific criteria, i.e., gathering documents concerning one particular vendor or store in one place;
And more
Customer Support and Call Center Processes
The number of available sales channels is growing and therefore it's getting harder to keep up with all incoming messages from both actual and potential customers alike. Without some software support, it may even seem impossible — just take a look at social media platforms. We have Facebook, Instagram, Twitter, LinkedIn, Pinterest, TikTok, and more, and all of these platforms are brand touchpoints where customers may expect near-instant support. But that's just the beginning — there is also email, a contact form on a website, and a call center.
Managing all these channels and processes seems overwhelming, but that's where automation can be implemented. There are different solutions that can help with managing consumer relations, improving customer experience, resolving support tickets and keeping all conversations in one place. There is also the possibility of providing 24/7 support, thanks to chatbots that respond to questions in real-time automatically.
Companies like Staples, ALDI, IQOS and Walmart are already taking advantage of chatbots. Additionally, 38% of customer service representatives state that their organization uses chatbots to automate customer support at least partially.
We also recommend you to check one of our case studies to learn how Edmunds created Conversational Commerce Interface to gather all messages in one place and respond to them automatically.
Claims Processing
Claims processing is about receiving and resolving insurance claims from customers. Retail SMBs should be prepared for different types of claims, including:
Property loss claims — theft, vandalism, storm/fire damage;
General liability claims — trips, slips, and falls, product liability and motor vehicle accidents
Each claim should be logged, validated, adjudicated (reviewed) and paid (or denied).
However, doing this manually brings the risk of making an error and simply takes a lot of time.
The whole process can be streamlined using Robotic Process Automation (RPA). It's a fully integrated, end-to-end automation solution that resolves issues such as changes in the process or the need to input data manually.
Implementing RPA brings various benefits, like shortened turnaround time and lower cost of processing claims. It also increases efficiency, has 100% robotic accuracy and is easy to scale.
Logistics and Supply Chain Management
The future is here — as Visual Capitalist reports, more than half of retail, management and logistics professionals are convinced that warehouse automation is necessary and have already invested in it. This becomes even more instrumental with the growing share of online sales. In 2020, online purchases accounted for half of everything sold, while the previous year before it was one third of all sales.
Here are some of the logistics and supply chain activities that can be automated:
Back-office automation — it's mostly about storing and processing various documents like delivery orders or dock receipts. Thanks to artificial intelligence (AI) and OCR (Optical Character Recognition) technology, these documents can be processed nearly automatically via document automation.
Transportation automation — the global market of last mile delivery is expected to be valued at $11.90 billion by the end of 2021, and the projection is that it will reach $84.72 billion by 2030. There are also autonomous vehicles, and there is an optimistic prediction that they will be safe and reliable by 2025, and commercially available by 2030.
Warehouse automation — some examples are cobots (robots intended to collaborate with humans), automated guided vehicles or autonomous mobile robots, and supply planning automation.
Order fulfillment — robots or cobots that can help your employees pack and ship orders to customers.
As an example, Berkshire Grey came up with a robotic parcel sortation system to manage small packages at scale.
You can also check how we helped Burberry with delivery management, helping them operate in the most efficient way possible.
Finance Management
Financial departments have various tasks that may be optimized, like cash flow management, regulatory compliance, or receivables and payables management — all of these could be accessible through a single platform and (almost) fully automated. It's especially important for retail companies running both offline and online stores so there is perfect synchronization between systems regarding stock levels, sales numbers or which products have near expiration dates.
Finance automation benefits:
Saves time — many manually-performed tasks, like performing variance analysis (difference between planned and actual numbers) can be automated.
Reduces the risk of making an error — humans are just humans and they make errors. After all, four out of five manually-generated Excel spreadsheets have either mistakes or gaps.
Helps with keeping consistency — people have different ways of doing things, and thanks to automation there will be greater consistency in financial documentation.
Allows for real-time data collection — thanks to this, people responsible for finances can address potential problems earlier, which leads to reduced loss potential and possibilities for optimization.
Once automating finance processes are implemented, always make sure they are properly integrated with each other and other related services so there are no gaps between different systems and tools.
For example, let's say that you want to use one tool for managing receivables (like Quadient) and another one for generating and analyzing reports (like TRIMS Vision). Before actually using them, make sure they can be integrated so your data will be accessible and accurate at all times.
Product Management
Having different sales channels brings many challenges regarding product management, like synchronizing and integrating channels, organizing product catalogs or keeping stock levels up-to-date. Doing this manually takes precious time away from your workforce, time that can be better spent performing other activities.
Automation can make product management — and selling in general — much easier and faster. Here are some benefits associated with implementing it:
Single product catalog — no more jumping from one sales channel to another making even minor changes. Proper software can integrate all product data in one place and retailers can use it to open new sales channels and manage all of them effortlessly.
Scalability across channels — you can use product data however you want and whenever you want thanks to the various built-in channel integrations available.
Bulk product import — no more adding products one by one, as you can use CSV or XML file to quickly import and export product data, including descriptions and media content.
Possibility to use data elsewhere — some software solutions allow you to access the information stored inside it through an API, SDK or in some other way.
One of the tools you can use for automating product management is RetailOps. It offers all benefits mentioned above as well as other products for inventory management, order management and other areas of retail.
Facility Management
For retail SMBs, facility management is mostly about taking care of store areas accessible by customers arriving in person, but it doesn't end there.
Benefits of automating facility management include:
Work order management — using software means having all work orders in one place where they can be created, assessed, prioritized and measured;
Real-time automated reports — you make better decisions when you're able to access reports on work orders, maintenance requests and all other actions regarding facility management instantly;
Advanced analytics — all gathered information is presented in a centralized dashboard making it easy for you to analyze it and act upon it;
Maintenance management — stay up-to-date with the condition of your equipment and assets and set up predictive and preventive maintenance;
In-store space improvement — automation software can help with better store organization so less space is wasted.
Growing an Enterprise: Why Your Retail Business Needs To Automate Processes in 2023
Let's summarize all benefits that retail automation offers:
Reduced costs — automation saves money because it reduces the amount of manual work, mitigates the risk of making errors and avoids potential losses.
Saved time — as automation can do most of the manual work, employees have more time for other tasks, increasing their productivity.
Increased operational efficiency — it's not only about speed at which software performs specific tasks but also about finding the best way to perform them. Also, while some manual work is automated, people can switch their attention to more meaningful tasks instead of wasting time.
Improved customer service and experience — thanks to automation, retailers can take better care of their customers, i.e., by providing 24/7 support, keeping products data up-to-date or making sure that the facility is safe and clean. Automated retail experience, i.e., in outlets and other shopping destinations, also helps businesses to find out to which products customers are attracted to and analyzes their behaviour.
Higher sales numbers — automation software allows for opening new sales channels effortlessly and keeping new and current customers happy by improving customer service.
Reduced number of human errors — manual tasks that can be automated often require maximum focus, which means human mistakes are unavoidable. Technology can achieve up to 100% accuracy when it comes to things like data entry or report generation — tasks with a high probability of a person making a mistake.
Moving Beyond Slowness: How to Prepare for Retail Shop Automation
You can follow the checklist below if you want to implement retail technology and automation in your store:
Audit your retail business and decide which areas may benefit from implementing automation. For example, it might be a higher ROI in the long term, significant time-saving or lower overheads, just to name a few. The best way to perform an accurate audit is to outsource this task to an external company with experience in implementing automation. They will take responsibility for the audit and provide advice about areas where automation could or should be implemented.
Collect feedback from your employees and coworkers on ideas about processes that could be improved to help them do their work easier, better or faster. You may not be fully aware of some aspects that could be improved in terms of productivity.
Make a list of features and requirements that retail automation solutions must have. Double-check it to make sure you won't miss anything.
Research tools and software solutions designed to automate operations in retail that meet your needs and compare them against each other. If you haven't already, you can ask an external company specializing in automating processes for help and advice.
If you have additional questions about any of the retail automation products, contact their support team for further assistance. Make sure that all features are understandable and that a particular tool meets your needs and requirements.
Decide on the final set of tools you are going to use for your implementation. Check if they can be integrated with each other easily.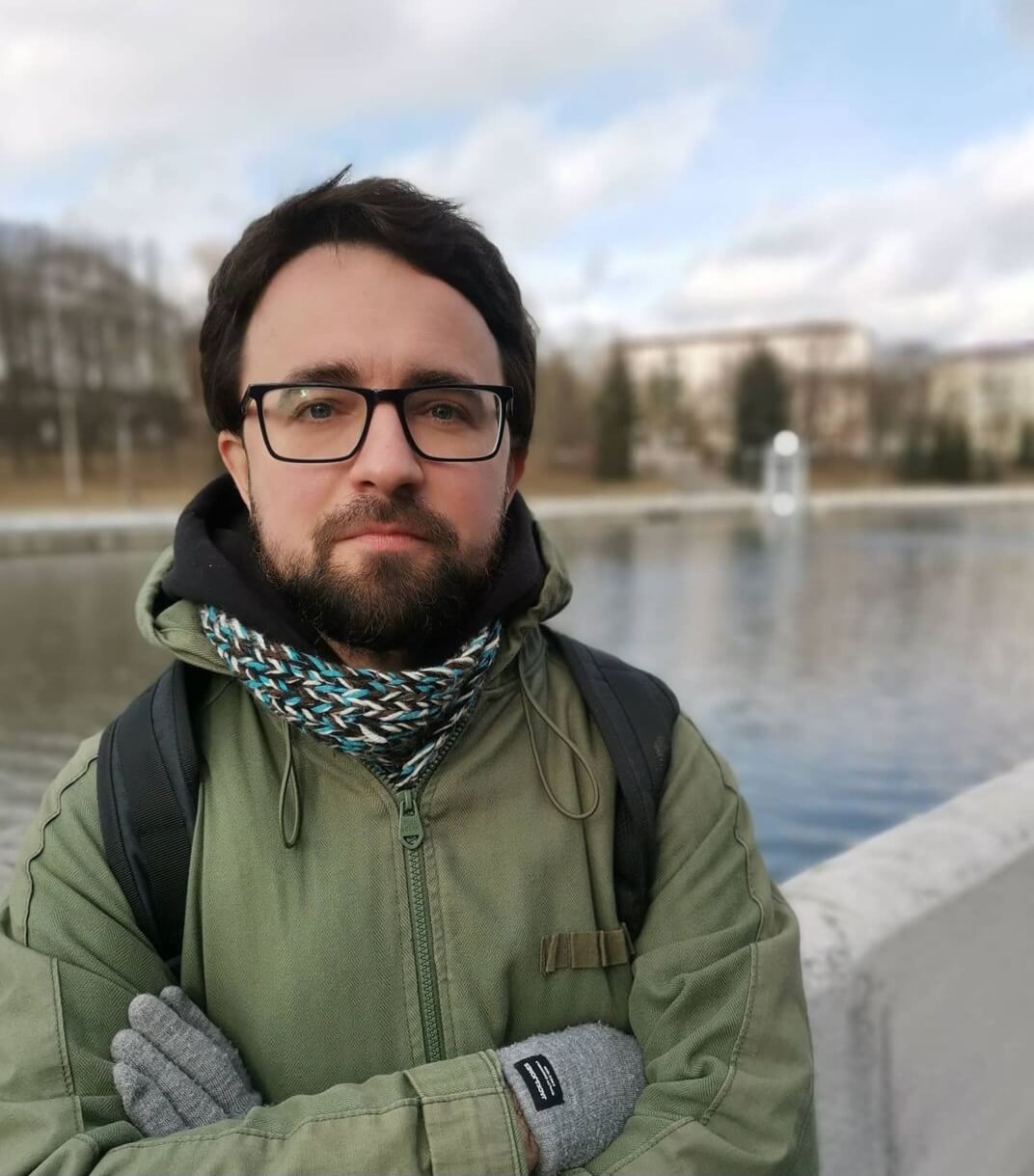 Written by
Since 2011, Dmitri has been helping business readers navigate the technology market through expert analysis and editorial work. At EPAM Startups & SMBs, Dmitri shows startups and SMBs across industries how to drive business value from their software engineering investments.
Since 2011, Dmitri has been helping business readers navigate the technology market through expert analysis and editorial work. At EPAM Startups & SMBs, Dmitri shows startups and SMBs across industries how to drive business value from their software engineering investments.