One thing we can say for sure is that technology has become an important part of our day-to-day lives. And that's certainly true about Vancouver, which ranks 7th among the top tech cities in the world according to Money.co.uk.
However, if you are running a business and need to hire web designers in Vancouver, finding the right person to develop your online presence can sometimes become a challenge whether you are a big company or a startup.
Indeed, if you are considering creating a new website and don't have an in-house team, how do you know if your future web designer is trustworthy, has the necessary skills, or can competently meet deadlines?
At EPAM Startups & SMBs, we provide website development services and furnish you with talented designers and developers chosen to bring real value and a solid ROI to your project.
Read on to learn the best tips and tricks for hiring a web designer or web developer in Vancouver.
Benefits of Hiring Web Developers in Vancouver
Businesses face a number of challenges when looking for web developers and user experience / user interface (UX/UI) designers.
The first one is to find competent people who have the necessary knowledge and experience in web development to complete the project within the expected time frame.
The second, less obvious challenge, is being able to offer the right package and working conditions to acquire and retain the talent needed to grow your business.
You can easily overcome these potential problems by choosing to hire remote developers in Vancouver. Let's take a look at the advantages of remote work and how much you can save with this model.
Vancouver is one of the major tech hubs in Canada
In recent years, Vancouver's status as a tech hub has grown significantly. Vancouver has established itself as an emerging global tech hub, which is hard to argue with given the sector's extensive expansion throughout the city.
The growth of Vancouver's tech industry has only been bolstered by the arrival of tech giants like Amazon and Shopify. There are still a lot of software and web engineering jobs available in Vancouver as we head into 2023.
By 2031, there will be 76.6 percent more job openings in British Columbia alone.
This dynamic of intensive ecommerce expansion and the increased demand for designers and developers makes Canada as a whole, and Vancouver in particular, an ideal place to find the profiles that will fit your business needs.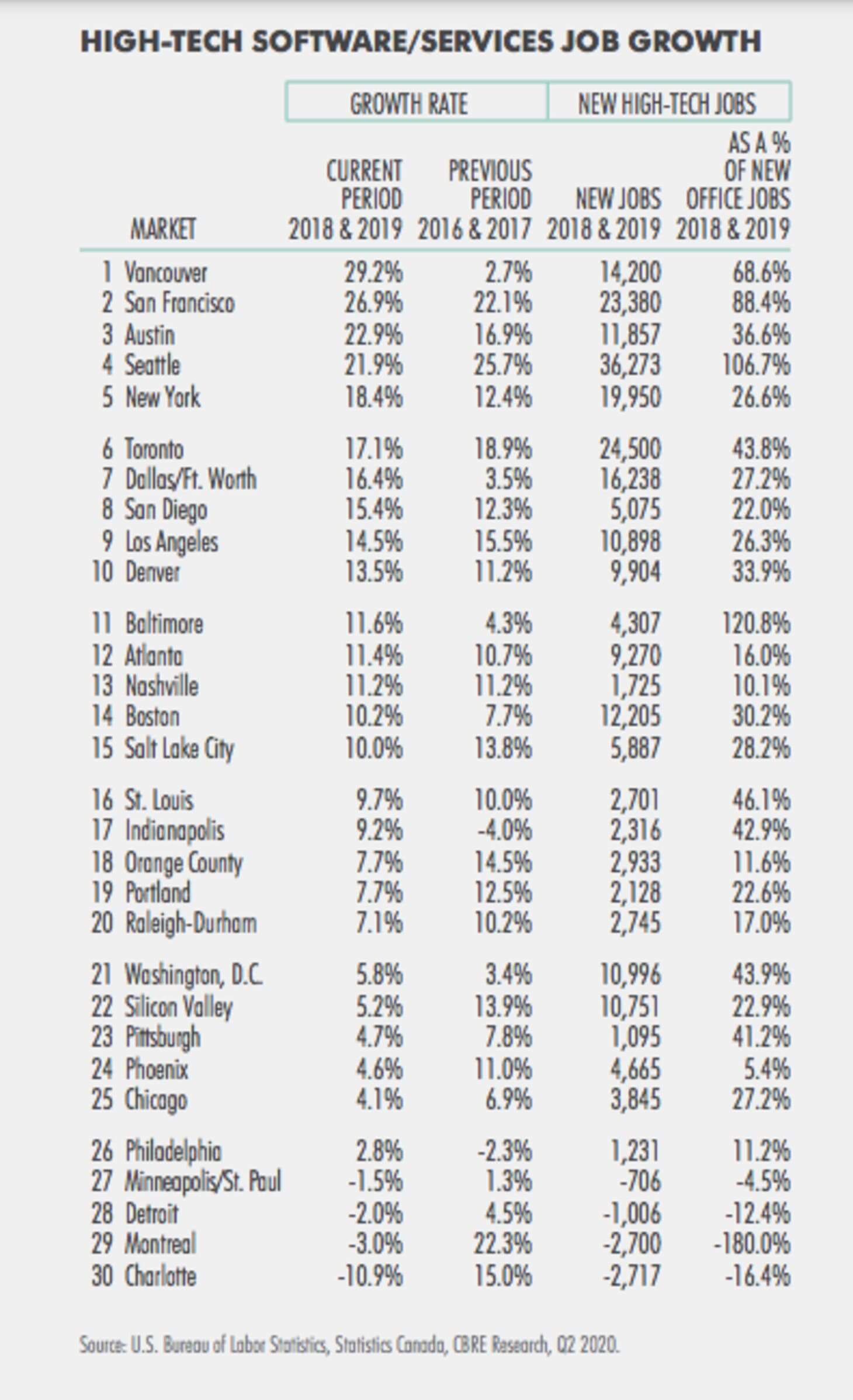 Consider remote working conditions
At the beginning of 2020, the COVID-19 pandemic caused businesses all over the world to go remote almost immediately. While the change was difficult for some companies, remote work at scale eventually permitted many of them to move forward with a new model of business coherence in the midst of broadened lockdowns and other travel limitations.
Offering remote or hybrid work arrangements is now widely recognized as crucial for both retaining valued employees and attracting top talent. The ability to work from home has helped many workers achieve a better work-life balance, which has a positive effect on their overall health.
Moreover, working at a distance is now very easy with the numerous tools available. If you need to find web developers for hire in Vancouver, you will have better luck by offering a remote contract.
Increasing agility and resilience
As noted earlier, without remote work, business continuity during the pandemic would not have been possible for many kinds of companies, and across almost all sectors.
Thus, by implementing a hybrid or fully remote work model, companies can build and retain the skilled workforce they will need to stay competitive.
This means that by implementing a remote working system, your business will become more resilient in times of crisis or major disruption, and you will be able to grow your business in an optimal way.
Despite the benefits described above, many employers are still reluctant to allow their team members to work fully remote or even part-time.
These employers may incur high costs as a result. Indeed, companies stuck in the old-fashioned way of doing things run the risk of missing out on outstanding candidates, and are thereby giving competitors an opportunity to hire those talented individuals who are open to remote work.
Higher level of productivity
The belief that employees work less and are less productive when they work from home is one of the reasons why many businesses are still reluctant to expand remote work.
Nevertheless, if we examine the facts, we discover that the actual situation is quite different. For instance, a Forbes study found that workers who work from home are 35-40% more productive than those who work in an office.
Indeed, employees can create an environment that suits them best when working from home. They will also be able to work much more independently, which will make them more responsible and, as a result, more involved and invested in the success of the company.
Reduced costs
Working from home also has the added benefit of helping you save money on fixed expenses.
By not having to maintain shared office space as well as other utilities and amenities, businesses, especially startups, can save money. When you hire remote workers, you are not responsible for their access to the internet, water, and electricity, etc.
Also, if you are looking for a web developer, you can also consider employees from other countries.
Without geographic restrictions, employers are able to hire more quickly and offer competitive salaries and benefits to local talent.
5 Steps on How to Hire a Web Developer in Vancouver
As you can see, working from home has numerous benefits for both the employer and the employee. You can improve the working conditions of your employees while simultaneously significantly increasing your productivity as a business.
Armed with this knowledge, let's now look at how to get the best web developers to work for your business.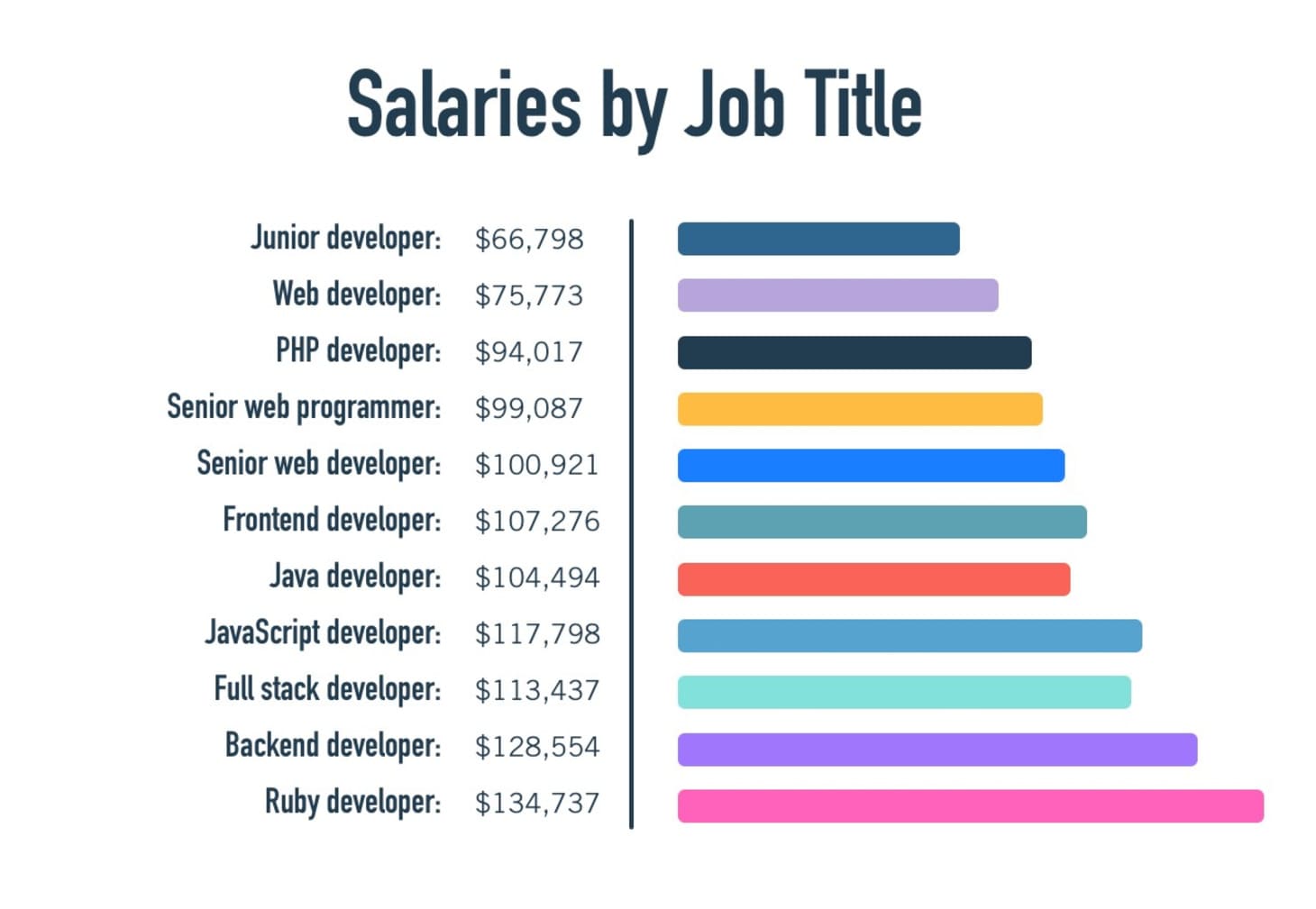 1. Define requirements
Before hiring a web developer in Vancouver, it is important to define the basics of your project.
First, outline the main features of your site and the type of users that will use it. Once you have defined the features, it will be easier to determine the skills you'll need to accomplish these tasks.
For example, research the type of CMS that will work best for your site, as the needs will be different; for example, whether it is an ecommerce platform. This will allow you to understand which languages and skills the web developer will need to bring to the table.
STRUGGLING TO DEFINE REQUIREMENTS AND HAVE CONCERNS ABOUT LOSING SOMETHING IMPORTANT?
Our professionals can assist you in this task.
2. Find the right candidate
If you're considering hiring remote developers, it's important to know the options that will get you the best candidates. Here is a list to help you in your search.
Reliable tech companies. When looking for a web developer, the first thing you should do is look for technology companies that specialize in filling these positions. They have excellent access to a large pool of internal talent that can be immediately utilized.
Freelancing portals. If your business requires a project for a short period of time, hiring freelance web developers is another viable option. There are numerous platforms for finding developers, such as Upwork and Fiverr.
Social handle. Using social networks is also a good way to find possible web developer candidates — using sites like LinkedIn, Facebook or Stack Overflow. You'll likely receive many applications a few days after posting in job search groups.
3. Receive and review applications
If doing it yourself, you'll have to sort through numerous applications to find the ideal candidate once they start coming in. Not all businesses employ a hiring manager to sort through applications; if this is the case with your company or startup, you'll need to personally examine the files of your potential new-hires one by one.
Conversely, working with a professional staffing partner will help you move through your search much more quickly. EPAM Startups & SMBs has helped clients build out remote teams for many years, and with a talent pool of thousands of top-tier specialists we can quickly suggest web developer profiles that meet your requirements.
ARE YOU LOOKING FOR SPECIAL PROFILES TO COMPLETE YOUR BUSINESS PROJECT?
Hire web developers in Vancouver with EPAM Startups & SMBs. We can assemble a team that will meet your development objectives.
4. Interview for soft skills and technical competency
Now it's time to move on to the next stage of evaluation to see if the web developer is a good fit for your company. So you need to ask yourself: how ready are they to take on the challenges, and how much time can they devote to the job?
This phase is important because it will allow you to understand the skills of your future web developer.
You will need to organize a technical skills test to see how the candidate reacts to a random problem. If the candidate passes the test, you can move on to the next step and ask them about their professional experience, successes and challenges. This will allow you to learn more about the candidate's soft skills.
5. Offer and onboard
Now that you selected your candidate, make an offer that includes a discussion of the developer's salary and, if necessary, a trial period.
Additionally, you will need to provide remote developers with a legal contract so that tax deductions and other salary withholdings, if applicable, are clear. If hiring directly through an agency, you will only need to sign a contract (instead of providing one yourself) — the agency will have the resources to ensure everything is taken care of contractually for all parties.
Skills to Consider When Hiring a Web Designer in Vancouver
Now that you know how to find web designers for hire near Vancouver, let's take a closer look at the skills you should focus on to attract the best candidate.
UX/UI and visual design
When deciding to hire a web designer in Vancouver, it's important to ensure that they have sufficient knowledge and/or are fluent in all things user experience / user interface (UX/UI).
It means that the candidate understands how to design visually appealing websites that are compatible with all devices by utilizing color psychology, grid systems, proper web fonts, etc., as well as ensuring that users visiting your site find the experience enjoyable and seamless.
Computer literacy
Obviously, web designers must be proficient in common web programming languages like HTML and CSS. These days, most for-hire web designers must display proficiency in several programming languages in order to comprehend and then execute the technical viability of their concepts.
Lastly, web designers, at a minimum, are expected to be familiar with design software like Adobe Illustrator and Photoshop.
Communication skills
Strong speaking, writing, listening, and reading skills are necessary for web designers to comprehend a website's requirements and effectively communicate them to their colleagues.
To complete these tasks, web designers typically collaborate with one another as part of a team. They must also be able to conduct research and present the results in a useful manner.
Creativity and problem-solving skills
It is also important for the candidate to be creative in order to translate the needs and ideas of a business into a visual concept.
This includes keeping up with art and design trends to always have their designs fresh.
Lastly, a web designer must be able to fix any problems that arise and make websites work better as a result. In other words, they must be able to identify issues effectively, consider alternatives, and implement solutions.
How Much Does It Cost to Hire a Web Designer in Vancouver?
Web designer salaries vary depending on years of experience and skills.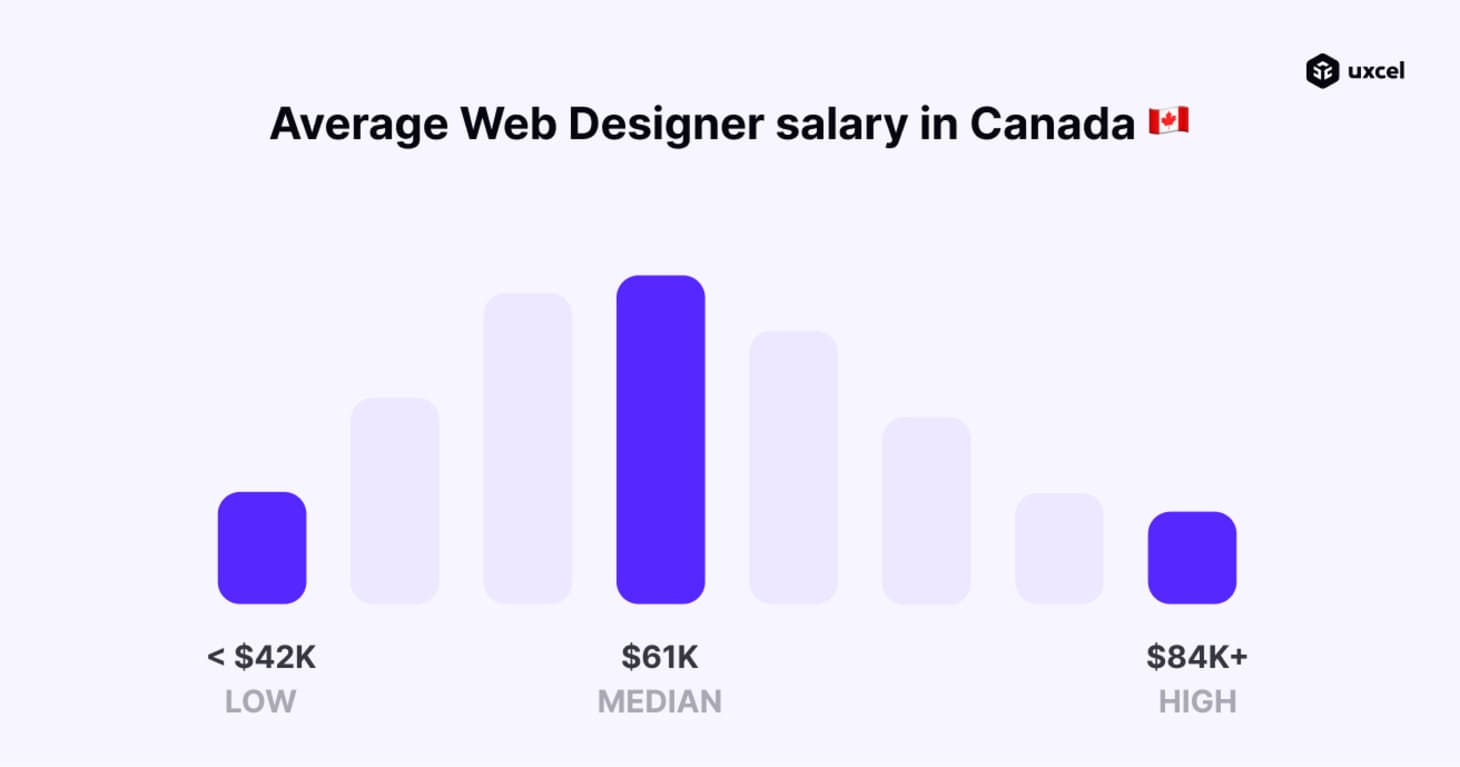 In Canada, according to Uxcel, a web designer makes an average of $44,645 ($61,000 CAD) per year. If we take a closer look, a junior web designer earns $31,105 ($42,500 CAD) per year. For a senior web designer, the average salary is $49,402 ($67,500 CAD) per year and can go up to $58,551 ($80,000 CAD) per year.
According to PayScale, the annual average salary for a web designer in Vancouver is $40,188 ($55,000 CAD).
If your budget does not allow you to hire a web designer near Vancouver, you can also consider employing a worker living abroad. Here is a list of average salaries for a web designer in European countries according to PayScale:
Average Web Designer Salary in Spain $25,206 ($34,440 CAD) per year.
Average Web Designer Salary in Poland $17,850 ($24,390 CAD) per year.
Average Web Designer Salary in Estonia $22,698 ($31,014 CAD) per year.
What Role Does EPAM Startups & SMBs Play as Your Hiring Partner?
At EPAM Startups & SMBs we provide startup web development services and help you find web programmers for hire in Vancouver. By using our globally verified talent engagement platform, you'll be tapping into a wide pool of experienced tech talent. We'll ensure that you quickly find the web designer and web developer profiles that match your needs — all ready to start working on your project right away, under the model you see fit (remote or hybrid).
Here's what you'll get compared to traditional hiring agencies:
Fast contract. Fast recruitment. Within one or two days, we execute a contract and confidentiality agreement. Resumes that meet all of your requirements are sent to you. In order to quickly locate and qualify candidates, we maintain constant communication.
We assemble a suitable team. We can assemble a mid-level team at your request in 2 to 4 weeks and follow up on the project within the given timeframe. By comparison, our competitors take on average 3 months to achieve the same result.
A worldwide developer network. We have a talent pool of roughly 55,000 developers. In addition, we have developers in all 11 North American time zones and 3 European time zones. All communications will be structured around your availability and business hours.
READY TO START PROFITING WITH OUR GLOBALLY-VERIFIED TALENT ENGAGEMENT PLATFORM?
Let's get an estimate going for your project.
As we have seen throughout this article, finding the right web developer is not at all difficult if you take the proper approach. Let's review the main points about hiring web developers and designers in Vancouver.
Vancouver is a major tech hub in Canada and has many web development and design professionals.
It is important to offer remote working conditions to attract the best candidates.
You have the option of choosing developer/designer profiles outside Canada for your project if your budget is tight.
EPAM Startups & SMBs provides access to a wide talent pool, all professional developers and designers that are already experienced in working remotely on different projects and teams.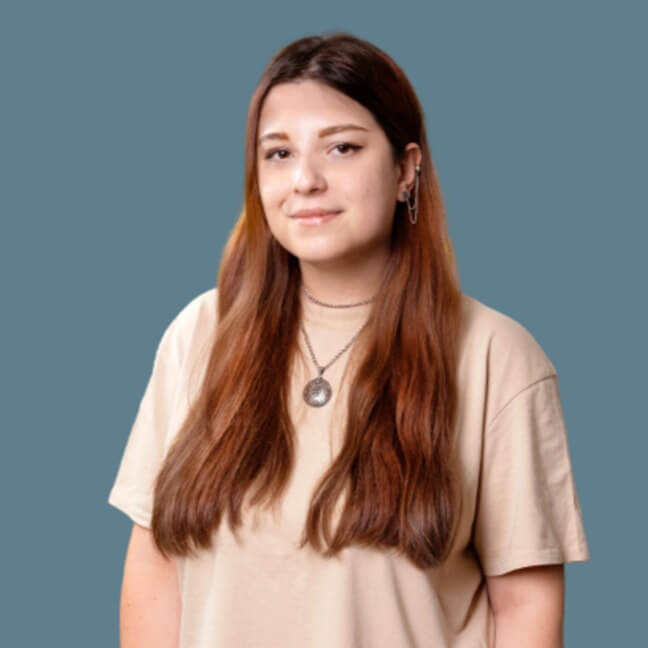 Written by
Anush has a history of planning and executing digital communications strategies with a focus on technology partnerships, tech buying advice for small companies, and remote team collaboration insights. At EPAM Startups & SMBs, Anush works closely with subject matter experts to share first-hand expertise on making software engineering collaboration a success for all parties involved.
Anush has a history of planning and executing digital communications strategies with a focus on technology partnerships, tech buying advice for small companies, and remote team collaboration insights. At EPAM Startups & SMBs, Anush works closely with subject matter experts to share first-hand expertise on making software engineering collaboration a success for all parties involved.