The fact that the United Kingdom is currently Europe's largest technology hub for app development is one thing businesses should be aware of. For instance, Ibisworld shows that the app development industry's market size in terms of revenue was more than £19 billion in 2022.
However, despite the fact that the market is significant and continues to expand, many businesses, particularly startups, are still struggling to hire mobile app developers in the UK.
In fact, it's not so much about finding prospective candidates, but about keeping them and integrating them into the companies' teams. EPAM Startups & SMBs provides a turnkey solution to the search for potential mobile application development employees in London and throughout the UK, and assists businesses in their projects.
This guide will show you how to hire a mobile app developer in the UK while saving on your budget, setting up business resilience, and accelerating the time to market.
Is It Simple for Startups To Hire UK App Developers?
As a startup, finding the right candidate that can work on your web application project for the long haul is sometimes difficult. Here are some reasons why your company can't find app programmers for hire in the UK.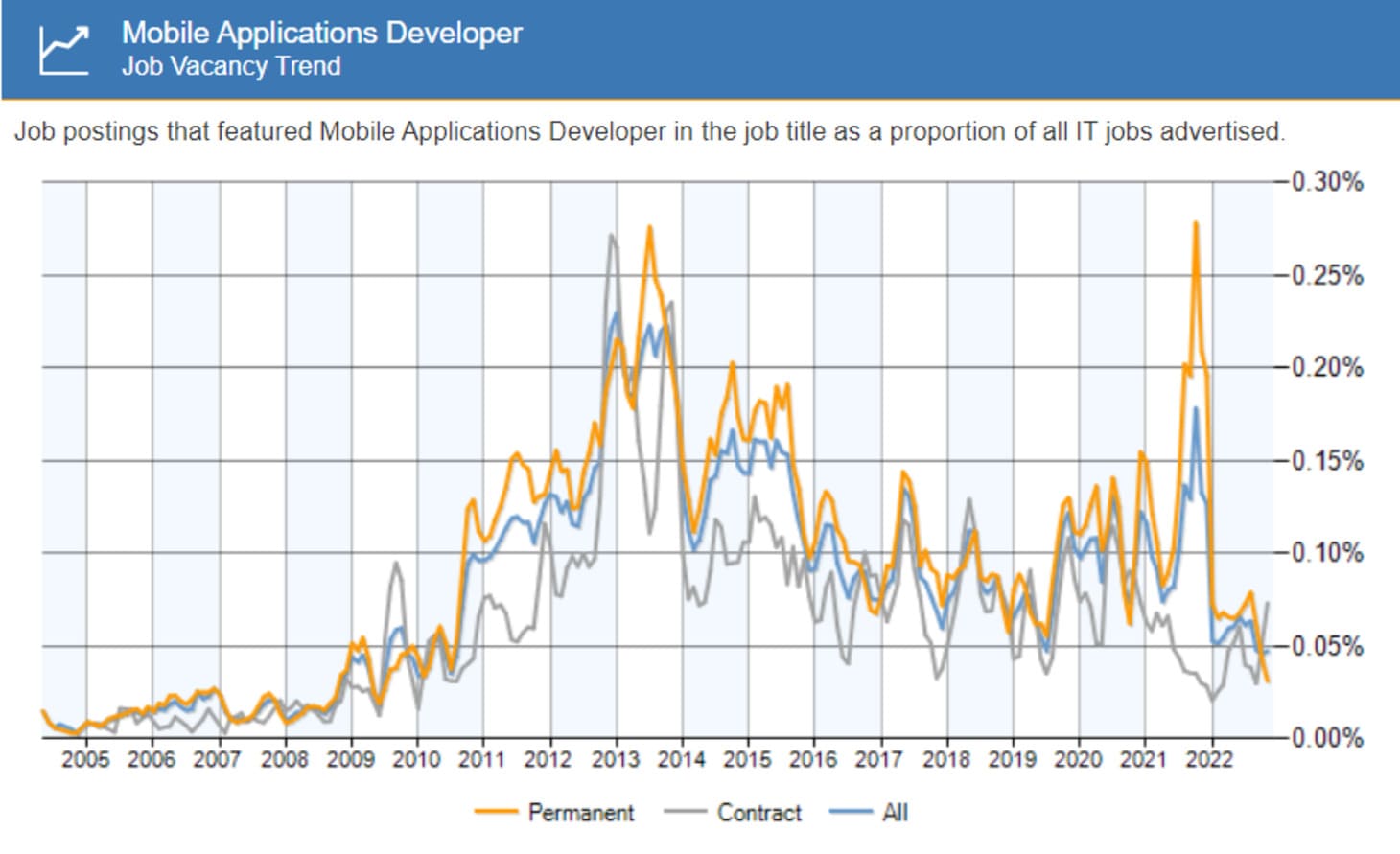 Startups don't have the same trust rating as other employers
If there is one thing that is paramount to the development of every business, it is trust.
As a company, your brand and the image you send to people determine your credibility, and this is also true when you want to hire an app developer in the UK.
This is very common in the UK, where job seekers don't hesitate to look at the companies they are applying to in order to find out more about the working conditions, the salary, the team, and whether the opportunity is worth the money.
But when you're just starting out, it gets much harder right away. Since you're still in the early stages, there aren't any online reviews to help potential employees evaluate your business.
Startups can't pay "average" salaries and provide perks like big enterprises can
Another point that makes it difficult for startups to hire mobile app developers is the salary.
Indeed, a startup will probably have a much more limited budget compared to a large company, one that's been established for a long time and offers many benefits and bonuses to its employees.
As a startup, you can tell yourself that it's not necessarily a big deal, thinking that you will find more motivated people. However, employees are influenced by salary, so the best employees will look elsewhere if the pay package is not competitive enough.
Startups usually don't benefit from long term job contracts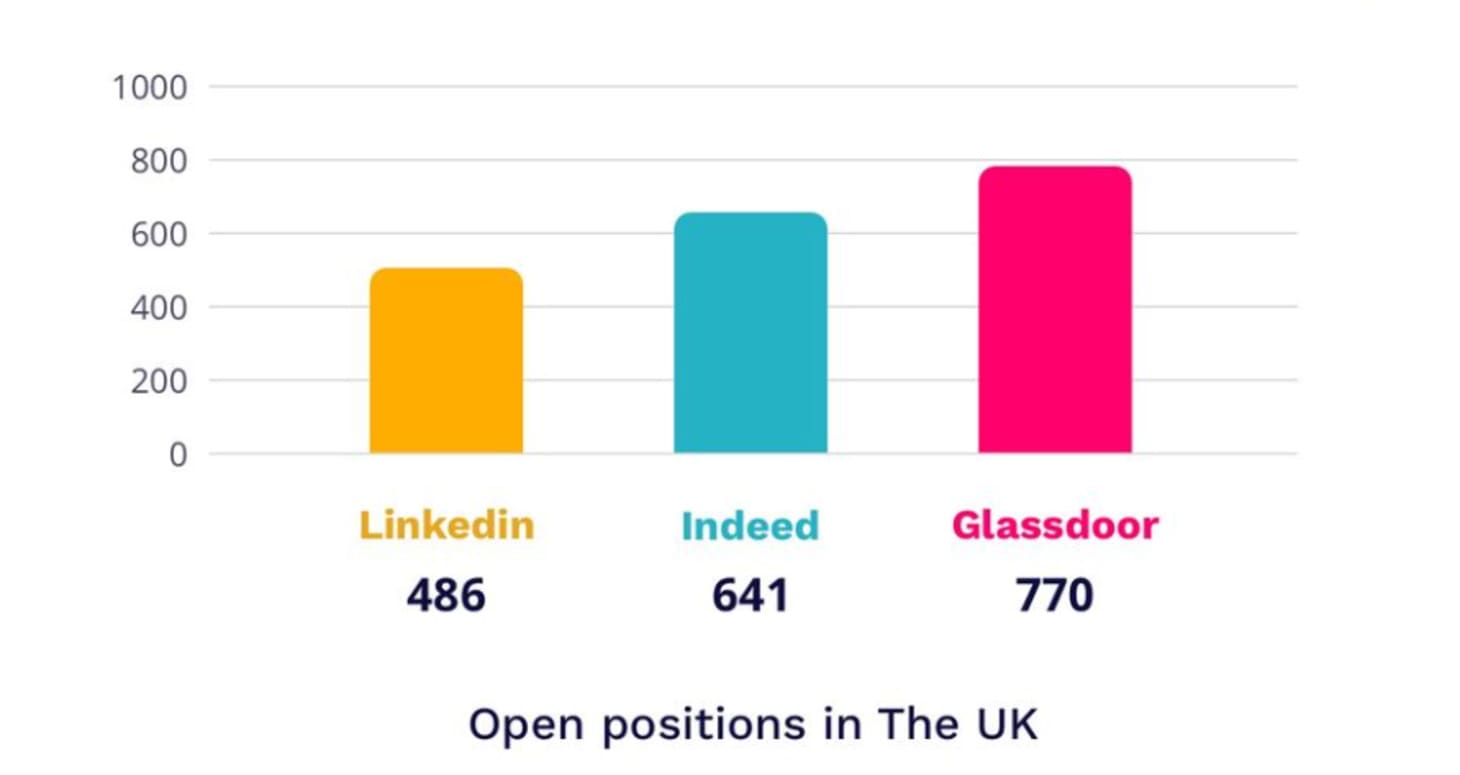 Startups in the tech industry face constant challenges from technological advancements and new innovations. They could go bankrupt if they don't keep up.
For these reasons, startups are not really interested in offering long-term contracts. Conversely, potential candidates want some job security when looking for a new position.
The other problem is permanent change recurring within the teams. Whether it's taking an entirely different direction on a project or changing employee roles with little notice — the titles, responsibilities, and roles of startup employees change regularly.
Professionals who value a more stable and predictable work life may find this to be a disadvantage.
ARE YOU A UK STARTUP THAT WANTS TO DEVELOP A MOBILE APPLICATION PROJECT?
Hire app developers in the United Kingdom at affordable prices with EPAM Startups & SMBs.
Challenges While Hiring Mobile App Developers in the UK
Startups may find it difficult to hire the right kind of professional mobile application developer, which can slow down the development of their project.
However, you can simplify the task by overcoming the obstacles listed below.
The cost of the project
For startups that tackle the hiring and onboarding process themselves — as opposed to exploring options with an outsourcing partner — a number of factors come into play. Experience with developing mobile applications is obviously right there at the top, sharing space with the specifics of the project itself. The two must be harmonious, with the developer(s) clearly understanding the nature of the startup's vision.
When complexity is introduced (say your project requires several developers to fulfill your t2m estimates), then this almost certainly equates to an increase in budget. But even if your desired mobile app is relatively simple, it's essential to have a qualified developer at the helm when building it out — full stop.
So the question becomes: Is hiring locally the most cost-effective way to get an outstanding developer on this project?
Solution: If you do not have the budget to hire a developer in the UK, you can use the outsourcing services of a hiring agency. For instance, with our global talent pool, your startup can select qualified candidates from all over the world, and do so at a lower cost.
Difficulty finding relevant skills
When you are looking to hire mobile app developers, you might get a lot of applications but find it hard to actually hire a candidate because most of them might not have the skills you need.
Indeed, the demand for mobile app developers is very high, and many other companies are looking for this kind of professional. That's why attracting the right candidate with the right skills can be difficult.
Solution: You can solve this challenge by choosing from a global talent pool. With EPAM Startups & SMBs, we provide you with the most suitable applicant and make sure he or she has all the required skills to work on your project.
Long notice period
The notice period is another crucial aspect of the recruitment process for mobile application developers. Indeed, even if you finally find the right candidate for your needs, the notice period in the UK may be as long as six months. Obviously, a very long notice period can greatly delay the development of your project.
Solution: You can save time searching for a mobile app developer by choosing EPAM Startups & SMBs. With our effective service, your company will be able to find qualified candidates in less than three months.
App Developer Salaries in London and Throughout the UK: Market Overview
As we mentioned at the top, the UK has become the ideal place for companies specializing in app development, with an estimated market size of £19.4 billion in 2022.
Moreover, if we look at the number of people building those apps, we can see that the number of app developers in the UK is 849,000, according to Statista, which makes the UK the second country (after Germany) with the most professional developers in Europe.
How much does it cost to hire a UK app developer?
If you are looking for UK app developers for hire, keep in mind that the average gross salary is £57,841 per year, as reported by SalaryExpert.com. A junior level application developer (1 to 3 years of working experience) earns, on average, £40,778. Then, a senior application developer with more than eight years of experience makes an average salary of £71,729.
Again, as per SalaryExpert.com, the average gross salary for an app developer in London is £85,104 annually. This is 47% higher than the average app developer salary in the rest of the UK. The average salary for an entry-level is £59,999, and £105,539 for a senior-level application developer.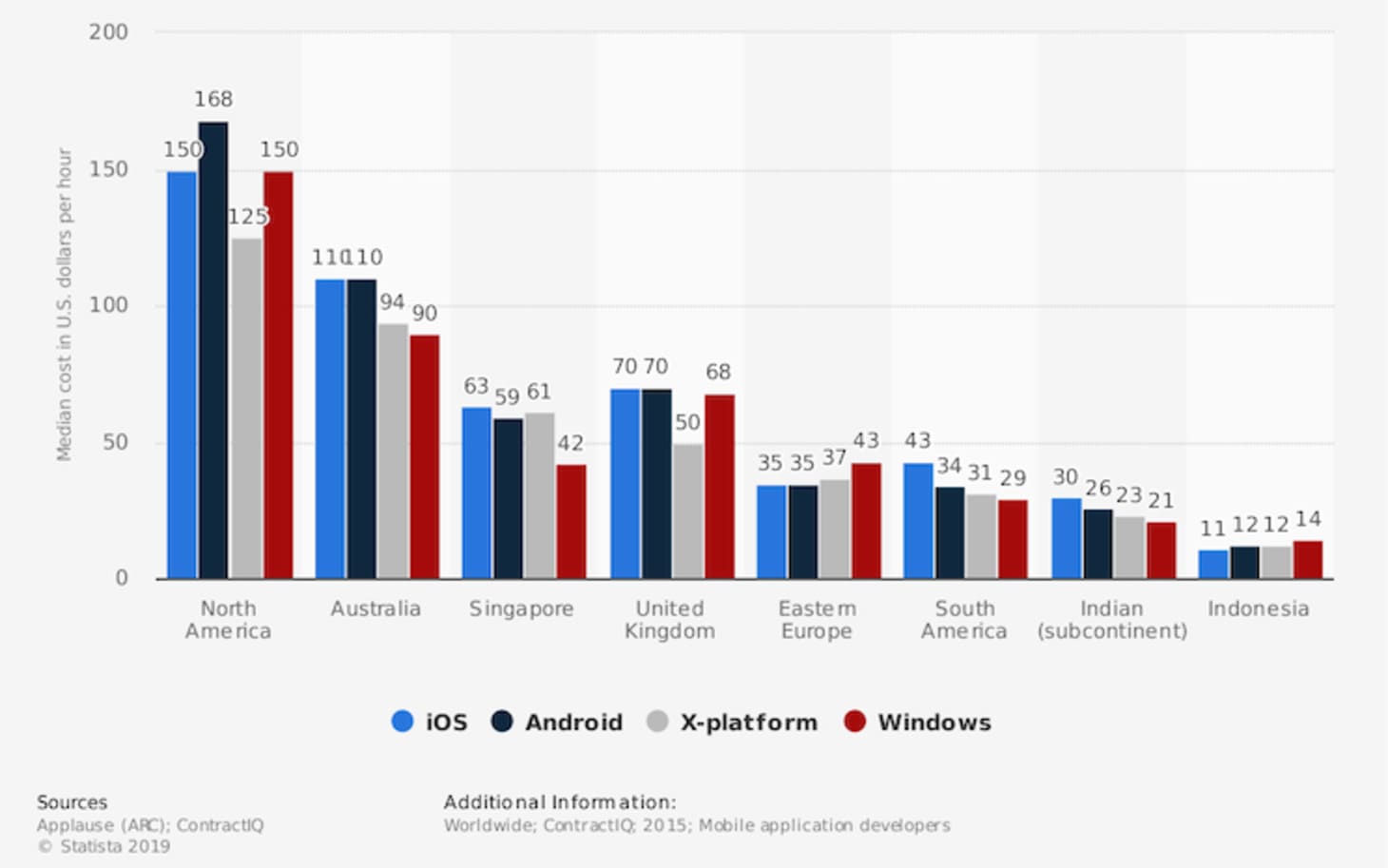 How much does it cost to make an app?
According to makeanapplike.com, developing a simple application over 2 to 5 months, including standard UI elements, simple backend support, and no API integration, costs between £10,000 and £50,000.
For more advanced applications with 4-9 months of development time and requiring customized UI/UX features, backend support, API integration, and built-in payment gateway, the price can range from £50,000 to £200,000.
What concerns do UK software developing companies have?
Despite the fact that the country has a large number of mobile application developers, UK software developing companies are increasingly outsourcing their activities.
Indeed, The 2020 LiveArea Research reveals that 46% of British businesses outsource their IT and development tasks.
The lack of candidates with the necessary experience and skills for mobile application development is one factor contributing to this phenomenon. As a result, software development firms in the UK are seeking international applicants with the necessary skills.
Additionally, the app development market is highly competitive, particularly in the United Kingdom, where there are 8000 app development-related businesses. In light of these circumstances, many businesses decide to outsource and recruit teams overseas to cut costs on mobile app developer salaries.
ARE YOU READY TO BUILD A TEAM FOR YOUR MOBILE DEVELOPMENT PROJECT IN THE UK?
EPAM Startups & SMBs will handle this for you and provide the best talents at reasonable rates.
Ways to Cut Costs on Mobile App Development in the UK
If your company does not have sufficient funds for the development of a mobile application, here are different solutions that will help you reduce the cost of your project.
Use your minimal viable product
Choose a minimum viable product (MVP) if you are still unsure whether your app is worth the investment. Indeed, an MVP enables you to comprehend your final product's whys, hows, and whats.
It is the simplest solution to the problem you want to solve with the fundamental features. You can get feedback, learn more about your audience's needs, and adjust the lasting solution accordingly.
You can even use your MVP to raise money through angel investors or crowdfunding platforms.
Cross-platform development
For your application to reach the maximum number of customers, it must be accessible to the primary OS on the market (iOS, Android, and Windows). You can do that using cross-platform development. Here is a list of cross-platform development advantages:
Cost-effective and less expensive than developing native applications
More opportunities for experimentation given that your application will be platform-independent
The same code base for all platforms.
The different types of languages used in cross-platform development include HTML5, JavaScript, CSS, Kotlin, and others.
Use free app design templates
During the development of mobile applications, the UI and UX design process requires a significant amount of time and effort. If you're on a tight budget, the best option is to use free UI kits and templates that are available online rather than building an app from scratch — doing so will help reduce costs.
Outsource mobile app development
Not all companies can afford to hire app developers in the UK for their projects. One solution is to outsource the development of your application to save money on salaries while having employees with the required skills in your team.
The Role of EPAM Startups & SMBs as Your Hiring Partner
For all your mobile applications development projects, EPAM Startups & SMBs assists you and proposes custom mobile application development services to carry out all your projects.
We have a huge pool of developers with international experience and an excellent level of English proficiency, spread over 11 North American time zones and 3 European time zones. Also we have offices in Ireland and the UK where you can meet us to discuss your project.
In comparison to UK hiring agencies, we can quickly put together an intermediate-level team in two to four weeks. By comparison, our rivals typically require three months to achieve the same outcome.
WOULD YOU LIKE TO HIRE MOBILE APP DEVELOPERS IN LESS THAN 3 MONTHS?
Try our talent engagement platform to stay within budget and accelerate time-to-market.
As you now know, there is a lot of demand for mobile application developers in the United Kingdom. For startups and small businesses, it can quickly become a challenge to recruit qualified personnel available in less than six months, at a reasonable price and motivated to improve things.
With EPAM Startups & SMBs, we offer you recruitment and project management services so that you can continue growing your business in the most optimal way possible.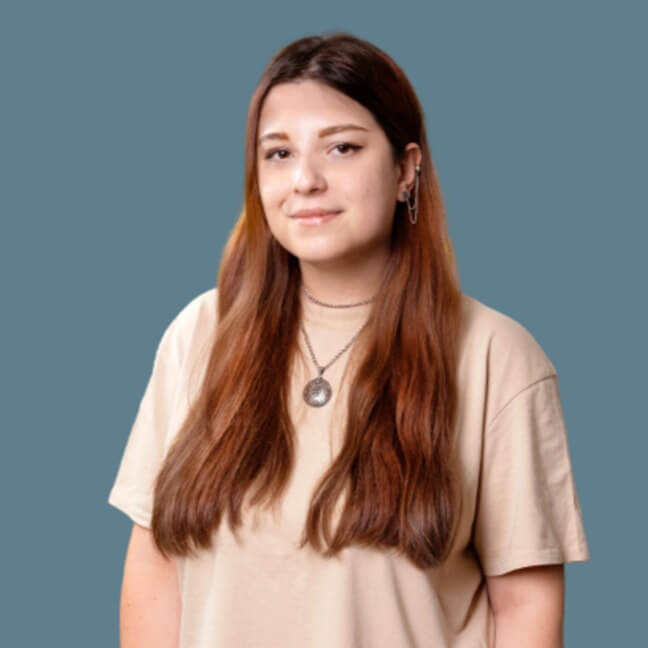 Written by
Anush has a history of planning and executing digital communications strategies with a focus on technology partnerships, tech buying advice for small companies, and remote team collaboration insights. At EPAM Startups & SMBs, Anush works closely with subject matter experts to share first-hand expertise on making software engineering collaboration a success for all parties involved.
Anush has a history of planning and executing digital communications strategies with a focus on technology partnerships, tech buying advice for small companies, and remote team collaboration insights. At EPAM Startups & SMBs, Anush works closely with subject matter experts to share first-hand expertise on making software engineering collaboration a success for all parties involved.