Starting a new business is an exciting but challenging task that takes a lot of diligence. Startups are the lifeblood of innovation and economic growth in today's world. They reform traditional industries, create new markets, and drive technological advancements. However, building a successful startup requires hard work, determination, and a team of skilled professionals. Hiring developers for a startup and making an informed decision is one of the most critical aspects of building a strong team.
In today's world, a successful startup is often built on a strong technical foundation. In this article, we'll cover everything you need to know about hiring programmers for a startup, how Anywhere Business can help, and tips for hiring a software developer at a startup that is inexperienced in hiring remote talent.
How to overcome the challenges of hiring developers for a startup
Hiring developers for a startup is challenging. With so many technical skills to consider, finding the right candidate is one of the first obstacles you overcome as a young company. Many startups often operate in a fast-paced environment, so developers need to be agile, adaptable, and able to work under pressure. By identifying and being aware of challenges and taking steps to overcome them, startups can build a strong development team to help them achieve their business goals.
Challenge #1: Attracting top talent
One of the biggest challenges startups face when hiring developers is attracting top talent. Established companies often have more resources and a more established reputation, making it easier to attract experienced developers. On the other hand, startups may need help to compete with larger companies regarding compensation and benefits.
How Anywhere Business solves this: As a vendor with 53K+ tech experts internationally, Anywhere Business omits the challenges of startups when it comes to attracting top talent. Backed by EPAM's 30 years of industry experience.
Challenge #2: Managing limited resources
Startups often work with limited resources. Hiring the right developers can help make the most of those resources by building efficient and scalable systems to support the business as it grows.
How Anywhere Business solves this: We customize solutions and scale with your business. Given the advantage of flexible hiring and engaging with as little as one developer at a time, we can provide results that fit your business goals and objectives.
Challenge #3: Staying ahead of the competition
In today's world, technology is evolving quickly. With the right developers, you can stay on top of those changes and ensure your business is always on the cutting edge of technology. Startups rely on innovation to stay ahead of the competition and grow their business. A team of skilled developers can help startups innovate and develop new features and products to differentiate them from their competitors and attract more customers. With skilled developers, startups could achieve these goals and compete in their respective markets.
How Anywhere Business solves this: Our industry experts are constantly growing to apply the industry's latest and best practices to clients' projects. Having access to a full range of EPAM resources, we guarantee modern solutions to modern problems and help you overcome the challenge of staying ahead of the competition.
Challenge #4: Time constraints
Startups often have aggressive timelines for product development and may need to hire programmers quickly to keep up with demand. This can make evaluating candidates and finding the right fit challenging.
How Anywhere Business solves this: Our streamlined hiring process allows startups to access developers of their desired seniority, tech capabilities, and time zones in 4 weeks or less.
Challenge #5: Location limitations
As a startup, you might face challenges in hiring quality talent in your location or reaching qualified specialists abroad. The main obstacles for startups hiring top talent are the high prices of local developers or the need for more resources to find experts overseas.
How Anywhere Business solves this: With availability in 400+ locations worldwide, we can easily match you with a team that meets all your criteria and is within budget. We take on the responsibility of bringing the prospective candidates to you to choose the ones that fit your vision.
Challenge #6: Lack of industry experience
If you are a young business, chances are you don't have the industry background required to hire developers for startup purposes. Finding a reliable partner can be a key resource to help you avoid mistakes as you find your footing in the industry.
How Anywhere Business solves this: With 30 years of EPAM's engineering excellence backing our teams, we know all the nuances and the landscape of the tech industry. Our remote teams bring those details to you and help you navigate the space with ease and grace.
Challenge #7: Gaining and maintaining investors
Hiring developers for a startup is important because it can help attract investors. Investors want to see a strong technical team in place before they'll be willing to invest in your business. That's why collaborating with a strong vendor that takes ownership and guarantees real results is essential. By hiring top-tier developers, you'll be able to show investors that you have what it takes to build a successful tech-driven startup.
How Anywhere Business solves this: Having a partner like Anywhere Business to back you on your tech tasks is a reliable way to deliver the results that investors expect. Having completed a multitude of projects in various niches, we provide our partners with quality resources and a reliable partner for projects ahead.
Tips for Hiring Developers for a Startup
Now that we've established why hiring developers for a startup is so important, let's look at some tips for hiring a software developer at a startup.
Define Your Technical Needs
Before you start looking for developers, defining your technical needs is important. What do you need first and foremost from the developer or a team who joins your efforts? Looking hard at your product and determining the technical infrastructure you need to support it. Once you've defined your technical needs, you can identify the specific skills and expertise you'll need in your developers.
For example, if you're building a mobile application, you'll need developers with experience in iOS or Android development. If you're building a web app, you'll need developers with experience in web development languages like HTML, CSS, and JavaScript. You can create a more targeted job listing and attract the right candidates by defining your technical needs.
Quick Tip: Defining your technical needs will help you identify the right candidates for the job and ensure you make informed hiring decisions.
Look for Relevant Experience
When hiring developers for a startup, relevant experience is key. At Anywhere Business, we pride ourselves of the level of expertise and industry experience that our talents bring to our startup partners.
You'll want to look for developers who have experience working on projects that are similar to yours. This will help ensure they have the skills and expertise to build the technical infrastructure your business objectives require.
Additionally, looking for developers with experience working with and understanding startup culture is important. Startups are a unique kind of business; only some are cut out for the fast-paced, high-pressure environment of working at a startup. By hiring developers with startup experience, you'll be able to ensure that they're ready to hit the ground running and help you build a successful business.
Quick Tip: Relevant experience can help candidates hit the ground running and contribute to your business more quickly, which is essential in a fast-paced startup environment.
Evaluate Technical Skills
Technical skills are a vital criterion when hiring startup developers. When evaluating technical skills, looking beyond what's listed on a candidate's resume is important. You'll want to ask specific technical questions to determine whether a candidate has the skills and expertise needed for your project.
One effective way to evaluate technical skills is to have candidates complete a coding challenge. This will give you a sense of their coding skills, problem-solving abilities, and how they approach tasks. You can also ask them to explain how they solved a technical problem in a previous project to understand their thought process and methodology.
Another important consideration when evaluating technical skills is the candidate's ability to learn and adapt to new technologies. With technology evolving rapidly, hiring developers who are quick learners and can keep up with the latest trends and tools is important.
Anywhere Business's team of experts integrate into partners' teams easily and with a brief onboarding process, can start fully contributing to the project full-time. We know that efficiency is a priority, so our teams can join you in 4 weeks or less.
Quick Tip: You can also ask candidates to explain how they solved a particular technical problem in a previous project to understand their thought process and methodology.
Assess Communication Skills
Besides technical skills, communication skills are essential when hiring developers for a startup. You'll want to look for developers who can clearly articulate their ideas, work collaboratively with others, and communicate effectively with non-technical stakeholders.
To assess communication skills, you can ask candidates to explain technical concepts or ask them to describe a complex technical problem they solved to a non-technical stakeholder. Our team also provides a complete profile of the candidate for hire to assess if their interpersonal skills match your requirements.
Quick Tip: To assess communication skills, you can ask candidates to explain technical concepts or ask them to tell you about a complex technical problem they solved and how they did it.
Consider Culture Fit
Culture fit is another critical consideration when hiring developers for a startup. Startups often have a unique culture that differs from that of established businesses. It's important to look for developers with the necessary technical skills who fit your company's culture and values.
To assess culture fit, ask candidates about their work style, problem-solving approach, and experience working in a startup environment. You can also give them a sense of your company culture and values and ask them how they align with those values.
Remember, when you partner with Anywhere Business, it is easy to address any concern about the collaboration, submit feedback and even rotate talent if necessary.
Quick Tip: To assess culture fit, you can ask candidates if they prefer to work in a team or independently, lead-in to find out about their problem-solving skills and how they work under pressure.
Success Story of Startup Collaboration: Inigo X Anywhere Business
Inigo, a SaaS startup company, reached out to Anywhere Business to help increase project velocity. With a wide range of software development services for startups, Anywhere Business built a multi-competent team and kicked off the year-long collaboration journey.
The newly founded company's objectives were:
Speed of development
Validation of product hypotheses
Platform market launch
Inigo struggled to find the right developers locally in the USA that were within budget and could deliver real quality within set deadlines. They needed a solution that would allow them to build a team remotely.
Anywhere Business provided Inigo with a solution that included a dedicated team of software developers, a project manager, and a QA specialist. The team was assembled quickly, and the onboarding process was smooth and efficient. Anywhere Business's highly skilled developers easily integrated into Inigo's existing team to deliver quality solutions and built, from the ground up, a unique and innovative platform for scaling and adoption of GraphQL.
"It's speed, it's talent, it's high-quality people. We set the bar high, and EPAM Anywhere Business delivered the talent we were looking for. We were able to get up and running really fast."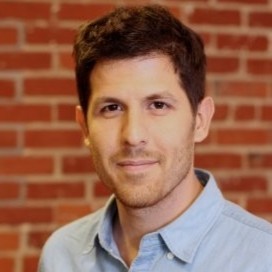 Anywhere Business helps startups like Inigo streamline their production and manage resources properly, knowing startups can't afford to waste money or time. Collaboration with us also allowed Inigo to access a global talent pool that otherwise was out of reach and expand its development team as needed.
Collaboration quick facts
1 year

duration

e-security

industry

staff augmentation

type of engagement

SaaS

software type

B2B

commerce type

11+ employees

company size
How every project kicks off with Anywhere Business
Anywhere Business's flexible and scalable remote work solution allowed Inigo to build a strong development team of tech talents from their desired geographic locations, time zones, and backgrounds.
Hiring developers for a startup is a critical task that requires careful consideration and planning. By defining your technical needs, looking for relevant experience, evaluating technical skills, assessing communication skills, and considering culture fit, you can build a strong, multicompetent team to help you achieve your business goals.
Finding a trusted vendor is also a factor that greatly affects startups worldwide. Having a partner with proof of expertise, technological capabilities, and easy scalability can define your project's success and the velocity of your business.
Remember, when hiring developers for a startup, it's important to prioritize quality over quantity. It's better to make a few well-informed hires than to rush and end up with a team different from the right fit for your business. With these tips in mind, you'll be well on your way to building a strong technical foundation for your startup and achieving success in the long run.
Your first step to hiring developers for your startup
Anywhere Business is a trusted partner for startups internationally. Backed with 30 years of industry experience, we know what goes into hiring developers for startup companies and how to maximize results and accelerate software development processes.
LET'S KICK OFF YOUR PROJECT TOGETHER