The world is abuzz with news of new unicorns being born with astounding regularity, and that's likely a prime motivator for why you learn how to start a fintech company. A great deal of those startups-turned-disruptors have their roots in technology, healthcare, and, unsurprisingly, the fintech market. In fact, fintech is the second largest category of unicorns, according to recent market research.
These results are completely understandable. With markets getting increasingly globalized and millions of people changing the way they work and live, digital transformation in traditional banks and financial institutions is expected to accelerate and follow a steeper trajectory to catch up with demand. These objectives are being addressed with next-generation financial services based on the use of big data in fintech, data analysis, and artificial intelligence.
Read on to get a bird's-eye view of the fundamentals of starting a fintech company in today's highly dynamic financial sector. Some of the things to be covered in this article about how to build a fintech startup include:
Choosing a niche for building a fintech startup
Analyzing the fintech services landscape in the selected niche
Planning your minimum viable product (MVP)
Testing your MVP in the target market
Executing on your growth strategy
Top reasons why the market is waiting for your fintech startup despite 25,000+ companies already existing in this space
Even though the total number of fintech companies is soaring, it doesn't mean that the market is oversaturated.
To further highlight the booming dynamics of the fintech industry, let's take a look at some fairly impressive numbers:
Market size: the global financial services market has grown to $28,115 billion in 2023.
Valuations: 118 companies out of the Fintech 250 list are currently valued at or above $1B+.
Highest valuation: Stripe is currently valued at $50B, and is the second highest-valued private company in the US, surpassed only by SpaceX.
Top investment deal: Klarna secured $1B of funding from undisclosed investors in early 2021.
Most invested into: Klarna, with over $3.5B in equity funding since 2010.
Funding dynamics: since 2017, 250 fintech companies have raised a jaw-dropping $115B in equity funding.
Geography: although the majority of fintech stars are based in the US, nearly 40% come from other regions, including the UK, India, France, Brazil, Germany, Indonesia, and Nigeria.
With a projected growth rate of 20.5% all the way through 2027, the future of the financial technology market looks extremely bright and promising, so you definitely shouldn't be afraid to claim your slice of this global pie. There is room for everyone, and the success of your fintech business is highly dependent upon your ability to zero in on the particular pain points of your target audience and deliver top-quality service that people will trust and love.
Now that we've reviewed the market in general, let's take a look at a potential scenario that you may want to follow to launch a fintech startup.
NEED PROFESSIONAL GUIDANCE ON CREATING YOUR FINANCIAL PRODUCT DEVELOPMENT STRATEGY FROM THE GROUND UP?
We've been there and done that multiple times. EPAM Startups & SMBs is an all-in-one solution for fintech startups seeking a trusted and competent partner capable of delivering professional recommendations and best-in-class fintech products.
tell us about your project
How fintech companies differ from their peers from other industries
By definition, a financial technology company is one that offers focused, technology-based solutions for deeply automating and optimizing the provision of financial services and their consumption by end users.
In plain English, it means that such companies make it easier for all of us to pay our bills online and accept payments, take loans, get data-based recommendations for financial decision-making, make money transfers and deposits, invest in the stock market, exchange currencies, analyze our expenses, and do a whole lot more with our hard-earned money.
Many will notice that this description checks the boxes for virtually any modern bank, and they are correct. In fact, traditional banks that are now undergoing digital transformations and actively adopting new technologies openly admit as much.
"We're clearly a technology company," Brian Moynihan, CEO of Bank of America, said at the recent Yahoo Finance's All Markets Summit. "We spend about $3.5 billion a year on new code implementation. New products and services are driven by technology."
From the software development perspective, fintech products are no different than any other software. They are based on the same software engineering principles, their tech stack is often the same, and they are built by the same developers that create popular online services that we all use on a daily basis. However, there are nuances and peculiarities of the development process that you should take into consideration if you intend to build a fintech startup.
The real difference lies in the amount of security- and compliance-focused efforts that are put into the development of fintech products. The financial market is highly regulated at many levels, both nationally and internationally, which puts compliance ahead of everything else when it comes to people's money.
Therefore, end-to-end cybersecurity and observance of relevant laws and regulations should be high on the list of priorities as you prepare to launch a fintech company.
Promising market examples that inspire to start a fintech company
If you are looking to start up a fintech company but need some extra motivation and inspiration, here are some great examples of companies that once created some serious ripples inside the financial pond thanks to their business model, quality of fintech app development, and unique ideas that precisely addressed the needs and wants of their consumer base.
Klarna
One of the most popular fintech products in the world, Klarna has received over $3.5 billion of venture capital over the last decade. This confidence from the investors is backed by the ever-growing demand for quick, secure, and hassle-free POS lending services that consumers desperately need.
Klarna's proprietary "Buy now, pay later" feature has become a game-changer for the industry and instantly became a huge hit all across Europe. Klarna enables customers to pay for goods within 14 to 30 days after delivery and even pay in installments based on the seller's policy. With over 150 million active users and nearly 500,000 merchants on the platform, Klarna is one of the largest fintech stars in the sky.
The success of this particular startup was based on its ability to meet the demand for instant online loans combined with an outstanding user experience.
Robinhood
This famous startup with a catchy name was able to create a fintech company with global recognition — fortunately, without robbing anyone. On the contrary, the company made lots of regular people much richer by offering fast and convenient stock trading and investment apps that came absolutely free of charge for non-premium users.
The company monetizes its services by charging a fee for Gold memberships and cash/stock holdings. All other users enjoy the convenience of straightforward investment tools with full support for a variety of popular types of cryptocurrency.
Robinhood became hugely successful within a relatively short period of time thanks to an aggressive marketing strategy with multiple viral elements, excellent positioning that targeted predominantly Millennials, and the focus on the rapidly growing online investments market fueled by the bubbling cryptocurrency scene.
The popularity of the service helped it raise nearly $6.2 billion across 26 funding rounds.
Stripe
Founded in 2009, Stripe is currently the default choice for millions of product development teams all around the world (over 3.89 million at the time of writing) for processing debit and credit cards safely. The company created a near-perfect service for a fintech app that featured a variety of online payment tools, a highly functional and well-thought-out API for ease of integration with third-party systems, outstanding customer support, and a very straightforward, easy-to-understand fee structure.
Stripe is a great choice for all types of online businesses, from small online stores to giant ecommerce platforms with thousands of tenants. Thanks to its popularity, ease of use, and reliability, Stripe has raised nearly $8.7 billion in funding so far.
Mint
Mint is one of the most popular personal finance management tools that seamlessly connects to the user's bank account for round-the-clock budget monitoring and analysis. The service was founded in 2006 and was acquired by Intuit three years later. Mint became a perfect solution for millions of users who could now track all of their financial transactions from a single, convenient mobile app or web interface for free.
Mint's business model is based on showing highly targeted ads from other financial services to its users on the Offers screen. As of today, Mint has over 25 million users.
LOOKING FOR A TEAM OF OUTSTANDING DEVELOPERS TO TURN YOUR FINTECH CONCEPT INTO A COMMERCIALLY SUCCESSFUL PRODUCT?
EPAM Startups & SMBs was created with startups in mind. Leverage the experience of enterprise-grade engineers who worked for leading financial institutions to develop your own breakthrough product.
contact us today
Things to consider when starting a fintech company
One of the greatest pitfalls for anyone attempting to start a fintech startup is the natural temptation to blindly copy the business model of leading companies. It may eventually pan out as a success if marketing is done just right and the founder is incredibly lucky, but in the majority of cases, it's a fast lane to burning your own (or your investor's) money and closing the office for good.
A more prudent approach is based on thorough market analysis and meticulous planning. Successful startups are driven by a perfect marriage of great technology, outstanding design and user experience, and, most importantly, by their ability to elegantly and effectively address a serious and recurring need of a large enough number of users.
The key to success is knowing your customers, empathizing with them to resolve their everyday problems, and constantly improving the service based on their feedback. If you manage to check these boxes before writing a line of code and developing a single component, you'll definitely be off to a good start.
If you are about to start your own fintech company, here is a short pre-flight checklist:
Make sure your concept is not too high-level and actually addresses your TA's pain points, saves them time, and makes their lives easier.
You want your business model to be sustainable, so make sure you are not trying to solve a one-off issue. You need your customers to stay with you in the long-term perspective.
Check for identical solutions on the market. The problem you and your competitors are trying to address can be the same, but your approach should be unique in more than one aspect.
Last but not least: you must firmly believe in your idea. With no passion, you won't see any progression toward your goals.
75% of VC backed fintech startups fail: how not to get on this list
Realistically, if you are one of those audacious entrepreneurs determined to create a fintech company, you should be prepared for failures and expensive mistakes. For every success — like Mint, Stripe, and Revolut — there are several fintech companies that don't make it. This market is a survival game, and many will perish before seeing the first money come in.
Failure statistics coming from different sources are not always identical, but they all agree that the failure rate for new startups is between 60 and 90 percent, which means that just about 3 out of 10 startups will live past their 10th anniversary.
The top reasons for failure are about targeting the wrong niche, customers that don't exist or need the services offered, running out of funds, and not having a solid development team to get the job done.
Therefore, your countermeasures should be primarily focused on the following three fundamental aspects of your future business:
Product quality and market fit
Few aspects are as critical when you're working out how to open a fintech company as product quality and market fit.
From a customer's perspective, your product may be just a web interface bundled with a mobile app. However, for you and your potential investors, there is a whole lot more that's hidden under the hood: from detailed documentation and a modern, scalable architecture to a well-defined, clear marketing strategy with key differentiators and major milestones laid out.
On top of that, no fintech service exists in isolation these days. Every product is typically integrated with multiple data sources, payment services, bank APIs, insurance providers, and such. It is also not uncommon for fintech products to have an additional layer of protection in the form of a RegTech provider with its own AML (anti-money laundering) database and corresponding tools.
Solid team
One critical point to recognize as you're learning how to start a fintech bank or other type of fintech company is that fintech products are complex by nature. They use a variety of complicated and specialized technologies both on the back- and front-end. Security requirements dictate the need for end-to-end test coverage and a great deal of quality assurance efforts at each stage of development.
Therefore, delivering a fully functional fintech product within a reasonable amount of time is no small feat. It requires the coordinated efforts of many people: app developers, QA specialists, skilled project managers, executives, marketing experts, and others. Without that, any attempt to make a fintech startup will most likely be doomed.
Resources
Building high-quality fintech solutions is an expensive undertaking. The high cost comes from the need to keep the aforementioned team on the payroll for as long as needed or outsource the development to a trusted software engineering company, along with renting some office space, paying for marketing campaigns on social media and through other platforms, and covering software licenses, the cloud infrastructure, and other tools and resources required in the process.
Make sure you have enough of your own money and committed investors who can keep the company up and running until you reach the break-even point.
NEED HELP TO LIFT YOUR FINTECH PRODUCT OFF THE GROUND?
EPAM Startups & SMBs is here to help. Leverage our multi-year experience in fintech product development, our innate flexibility, and competitive pricing to get from A to MVP in controlled flight mode.
contact us
7 feasible steps for building a fintech startup
Despite the challenges and difficulties that you will inevitably face when you decide to create your own fintech company or create a mobile banking app the world has never seen, now is a perfect window of opportunity for doing so.
Let's take a look at why:
First and foremost, the users are there, and they are ready to switch to branchless neobanks and online financial management services for a number of reasons, ranging from advanced mobile banking and lightning-fast international money transfers to direct investments and blockchain-based crypto wallets. Fully-digital banking services are no longer an alternative; they're a reality being embraced by millions right now.
The industry has evolved. Today, if you don't know how to create a fintech startup, you don't need to build everything from the ground up. There are multiple SaaS platforms and white-label products that will take you to the MVP stage, even if you are heavily bootstrapped. In addition, open APIs and interoperability protocols offered by banks, financial services, and other third parties make it incomparably easier to expand the functionality of your products later down the road, simplifying your path toward a successful fintech startup.
The cloud is everywhere. Gone are the days when only on-prem hosting meant security and manageability. Modern public clouds like Azure, AWS, GCP, DigitalOcean, and similar service providers offer outstanding stability, scalability, and security while remaining cost-effective and suitable for any fintech development project.
Regulations are finally here. From PCI-DCC and PSD2 to the General Data Protection Regulation (GDPR) and California Consumer Privacy Act (CCPA), these standards and protocols define the governing principles for every fintech software product and give consumers the confidence that they're in a safe and protected environment.
Developers are up to the challenge. Fintech is a mainstream industry now and no longer a proving ground for any technology. These days, finding a skilled fintech development company is much easier — and they will know the nuances of building products with compliance in mind.
Now that we've established that the timing just couldn't be better to start up a fintech company, let's consider a few important steps that will help you lay the groundwork for your startup without making costly mistakes:
1. Identify your target niche
Fintech is a vast domain with multiple subdomains, from money transfers and cryptocurrency exchanges to personal finance management, insurance, and instant POS loans, to name just a few. Whether you're starting a new small business or adding services through an existing company, each niche contains a slew of opportunities. It's critical to analyze the finance industry and market to identify where your idea could make the maximum impact. Start local and keep a narrow focus, then expand and widen it to serve the global audience.
2. Study relevant laws and regulations
The fintech industry is all about money, and where there's money, there are laws and regulations. Before commencing any work, make sure to check and double-check your idea's compliance with applicable legislatures to ensure that your customers' funds are safe within your system and that their identities are reliably protected. Plan to implement a practice of regular legal audits to keep compliance matters in check and to leverage various best practices — including know your customer (KYC) and two-factor authentication — to cover your bases.
3. Define your USPs
Whether you are working on a new personal finance app, trading app, insurance app, cryptocurrency exchange platform, or P2P lending solution, you want to make sure you are not just copying standardized business models entirely.
With multiple competitors breathing down your neck, you need some differentiation, and this distancing comes with unique features and capabilities that are exclusive to your product.
Even if you decide to make a fintech company that will be similar to a few market leaders and choose to offer product features that are widely used in existing stock trading software or other fintech solutions, add a twist that sets you apart from the rest of the crowd and solves your TA's problems more effectively. Also, get user feedback to ensure your differentiator is desirable, allowing you to test the idea's viability.
4. Find the right people
As always, people are key to any startup's success. Your crew should be competent both in technologies and the financial domain in order to deliver a functional product within a limited time period.
If finding talented senior developers is cost-prohibitive for your limited budget, consider outsourcing your development to a reliable software engineering team with a solid track record of building innovative products for startups. This will allow you to save ample amounts of money and shift your managerial focus to marketing and product development.
5. Define your MVP scope
As a startup founder, you should be primarily concerned with minimizing the time between writing the first line of code and onboarding your first users. To achieve that, you need to carefully approach the task of defining your MVP (Minimum Viable Product) scope, which should be lean and yet offer users enough features and tools to get a taste of your service.
Getting to the MVP stage fast saves your budget, minimizes your time to market, and enables you to start experimenting and reacting to users' feedback much earlier, which naturally increases your chance of long-term success.
6. Secure funding
If your own funds are limited (and they usually are), the first thing you have to take care of before you set up a fintech startup is external fundraising. Whether coming from friends, family, or seed investors, this financial buffer should take you to the MVP stage, where you'll be pitching your startup to higher-level investors for further growth and expansion. This early-stage investment should be primarily spent on attracting the best engineering talent that will lay the foundation of your fintech product.
7. Make friends and build partnerships
Succeeding on your own may be extremely difficult. Partnering with companies like yours can create a cross-pollination effect for the benefit of all partners, both in terms of technologies and marketing. Build APIs that other services can interact with and integrate with other platforms to leverage their data processing functionality to save ample amounts of time and reduce your own time to market.
How to raise venture capital or strategic financing to start a fintech company
Although history knows a lot of examples of companies that became successful without receiving any venture capital (for instance, GoPro and GitHub), the majority of startups do need funding.
Banking services and fintech startups are especially vulnerable to the lack of venture capital due to the sheer complexity of financial products. In addition, funding from financial companies and banks often comes with the added benefit of having access to mentors offering thoughtful guidance to the founders.
Without exceptions, all investors look for the same qualities in a startup that they are willing to invest in:
A verifiable product idea that solves a particular recurring need of a large enough audience and has the potential to scale and evolve
Committed, passionate founders with an entrepreneurial mindset
A solid team capable of delivering the product within a reasonable time frame
If your fintech startup checks all of these boxes, you are on the right track. Consider the following sources of capital for your emerging company:
Crowdfunding through Kickstarter, GoFundMe, or Indiegogo: a very popular way of funding startups that typically implies that all donors receive something in return for their contribution, such as their money back after you break even and start generating profit or VIP privileges in your product.
Bank loans: the most straightforward way of obtaining your starting capital.
Angel investors: get funded at the very beginning of your journey and receive valuable insights from industry veterans and knowledgeable advisors.
Venture capital: you give away a certain fraction of your equity in exchange for investments at a particular stage of your company's life, from the pre-seed (preparatory) stage to later stages (Series A-n) when you need considerable amounts of money to make a quantum leap in terms of international expansion or product growth.
Whichever path you choose, be careful about who you partner with and the terms of the investment deal. You want to gain the maximum value from giving a part of your company away (both in terms of money and the opportunities the deal unlocks) while leaving enough equity to yourself for future business development and executive leverage.
Build a fintech startup with EPAM Startups & SMBs
If you feel that you know how to start a fintech company that is destined to succeed but need a really competent team of engineers and project managers who can see your project through to completion, turn to EPAM Startups & SMBs, a next-generation software engineering provider that is agile, global, and multidisciplinary — everything that a modern startup needs.
EPAM Startups & SMBs has helped countless startups jump-start their development and complete their MVPs in time and within the allocated budget, all while remaining extremely flexible and "lean" and offering the necessary resources and expertise just when they were needed.
What's even more important, we've helped founders free up tons of their time and move their focus from orchestrating development activities to building partnerships, streamlining their strategies, and looking for investors.
NEED A TECHNOLOGY PARTNER TO FIRE WALK WITH YOU UNTIL YOU REACH THE SUMMIT?
You've come to the right place. EPAM Startups & SMBs is the one and only partner you will need to fill in the gaps in your fintech product development plan. We have the knowledge, the people, and the mindset you will definitely appreciate.
tell us about your project
If you firmly intend to start up a fintech company, come prepared. While not the easiest domain area for any team, fintech does, however, often deliver on its promise and make its founders incredibly successful. To claim your piece of the global financial pie, you have to be well-versed in finances and modern technologies, be creative, and ready for high-stress decision-making, pivoting, and experimentation. Not to mention that it may take years before you truly succeed in this highly competitive space.
Launching a fintech product may be extremely challenging, and the stakes may be high, but the reward may well justify the time and effort put into its making. Come up with a good idea, validate it, secure a team of professional developers of web and mobile apps, launch your MVP, and let your first users help you hone your product to perfection.
Your startup could be the next unicorn. Now that you know how to start a fintech company, are you ready to take your chances?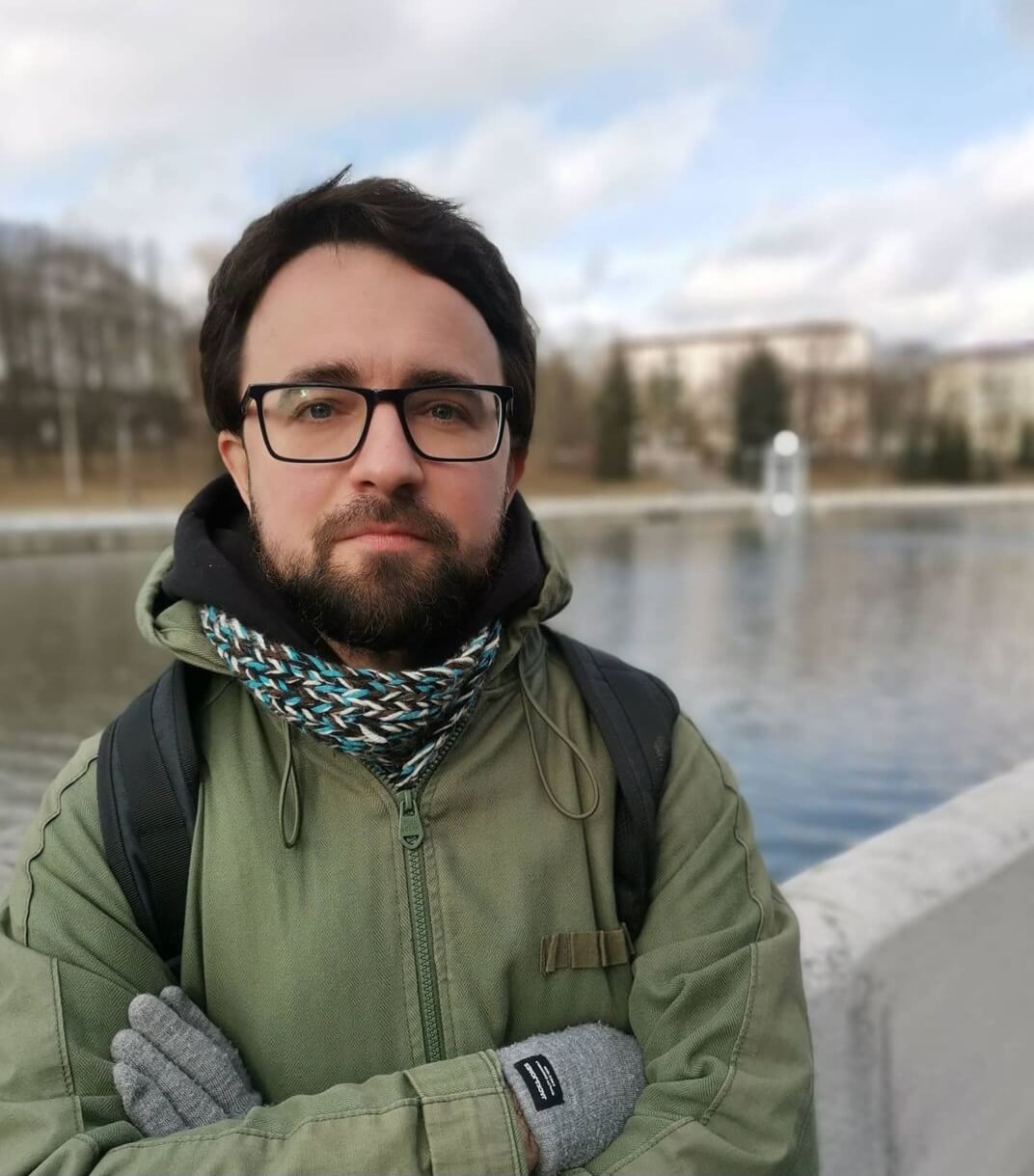 Written by
Since 2011, Dmitri has been helping business readers navigate the technology market through expert analysis and editorial work. At EPAM Startups & SMBs, Dmitri shows startups and SMBs across industries how to drive business value from their software engineering investments.
Since 2011, Dmitri has been helping business readers navigate the technology market through expert analysis and editorial work. At EPAM Startups & SMBs, Dmitri shows startups and SMBs across industries how to drive business value from their software engineering investments.