Since the advent of tech-driven healthcare services, the industry has upheld a high bar of entry because of the potential impact on human lives. Despite these stringent standards, the value of healthcare startups has risen from 37 billion USD in 2020 to 41 billion USD in 2021.
With COVID-19 still ravaging the healthcare industry — and ailments like cancer and diabetes still prevalent in society — health startups come into the market daily to address these diseases.
But how can a young Medtech startup break into this restrictive and highly regulated industry?
In this article, we discuss how to start a healthcare startup that meets all international and regional regulatory standards. We also highlight turning points and mistakes that doomed promising health tech startups.
The Business of Healthcare: Challenging But Very Magnetic
The stringent nature of the healthcare industry is understandable considering the potential cost to human lives if left unregulated. Startups coming into the business must grapple with regulations, accreditation, product placement, and the proverbial "old guard."
With all these hurdles, one would think that budding startups shouldn't bother branching out into the highly demanding healthcare industry.
But the stats speak otherwise. Data from Insider Intelligence shows that patients and doctors are increasingly adopting technology in healthcare. The fitness industry has also witnessed a 13.7% CAGR increase in wearable technology over the past five years.
Also, the adoption of artificial intelligence and machine learning has amplified the overall value of healthcare in patient diagnosis, treatment, and monitoring. Projections from Markets and Markets also show a 44.9% growth in the global AI-driven healthcare space.
And above all, healthcare has a massive appeal in the startup world because it enables young entrepreneurs to impact the world positively by saving lives — or improving people's quality of life.
Healthcare Startup Types That Are Experiencing Steady Growth
When starting a Medtech startup, you have to pinpoint the direction that appeals to you. Fortunately, you can choose from several areas of specialization depending on your interests and the problem you want to solve.
Here are the healthcare startup categories that will always stay relevant:

Genomics
Startups that study people's genome makeup will always stay viable in the industry due to the high demand for DNA-related research, ancestry tracing, and precision medicine.
Examples:
23andMe — charts an individual's ancestry.
Zenome — provides long-term storage for genomic data.
GenomiQa — uses DNA sequencing to detect and treat cancer.
Quantgene — analyzes DNA for precision medicine.
Patient care
Companies that provide personalized provider-patient experiences are always in high demand.
Examples:
PatientPop — provides the services of a physician on a subscription basis.
Hometeam — provides the services of a family doctor on a subscription basis.
Parsley — offers personalized, doctor-led care online or in-person.
Mental health
As people pay more attention to mental health, your new business can focus on providing relevant solutions to this problem.
Examples:
Moodpath — offers mood tracking services.
7Cups — provides virtual therapy and real-time coaching.
Talkspace — connects patients with certified counselors.
Fitness
The personal health and fitness space in the medical field promotes innovation in terms of hardware and software applications. You can launch a healthcare startup that focuses on fitness wearables or workout planning.
Examples:
Peloton — offers home workout equipment.
OneFit — a fitness aggregator that gives users access to multiple gyms.
GymPass — a fitness discovery platform with a network of fitness facilities.
Internet of (Medical) Things
The Internet of (Medical) Things uses wearable health monitoring devices to connect patients and caregivers. If your startup focuses on hardware — and software to a lesser extent — the IoMT might be the perfect business direction for you.
Examples:
RapidSOS — connects patients to emergency services.
Elfi Tech — offers rapid self-testing to patients.
InPen — monitors prescriptions and administers the correct medication dosage to patients.
Nutrition
Apps that regulate nutrition are magnets for entrepreneurs looking to make medical startups.
Examples:
Gini Health — prescribes foods based on the patient's DNA data.
GUTXY — provides a service that tailors the consumer's nutrition based on microbiomes.
Mealshare — helps patients monitor their diet for weight loss and other health reasons.
Data and health records
You can also set up a medical startup that focuses on aggregating data.
Examples:
Elsevier — provides information banks to improve the quality of healthcare.
Deep Genomics — uses machine learning to improve diagnoses and preventive medicine.
Medical insurance
Getting access to healthcare insurance is a challenge for most patients, which presents you with the opportunity to launch a healthcare startup that addresses insurance problems.
Examples:
Bright Health — provides consumer insurance plans for individuals.
Headway — helps patients connect with therapists and submit insurance claims online.
Women's health
Some startups cater specifically to female patients.
Examples:
Flo — offers AI-powered personal health insights to women.
Ava — caters to women interested in tracking their ovulation cycles accurately.
Bloomlife — focuses on moms and babies.
Communication
Your Medtech startup can foster communication between doctors and patients.
Examples:
Voalte — a messaging app that connects doctors with their patients.
MDLive — gives patients 24/7 access to online medical services.
Information hub
With most people browsing the internet for information regarding specific ailments, you can start a medical startup that aggregates this information into a central hub.
Examples:
WebMD — provides valuable health information for patients and medical practitioners.
HealthUnlocked — offers a social network for patients.
HealthCentral — features health tips for patients.
Medication management
Getting access to medication can be a challenge for patients with limited mobility. Your startup can address this problem.
Examples:
Medisafe — helps doctors monitor how their patients take medication.
Phil — delivers medication to patients.
ClairVista — allows doctors to monitor their patients' medications remotely.
Pediatrics
Childcare is another area of the healthcare industry that entrepreneurs can focus on. Some startups tailor their services to special needs kids and their families.
Examples:
Brightline — provides behavioral healthcare services for children and their families.
NovaSight — uses AI algorithms to predict vision and neurological issues.
Brave Care — makes urgent care accessible to children.
Ready to take your startup into the medical field? Our consultants can help you get started.
Business Ideas for Starting a Medtech Startup in 2023
For any forward-thinking entrepreneurs seeking to hop on the "next big idea" in the medical field, this is the perfect time to explore them. With the influx of AI and machine learning in medicine, startups can now extend their tentacles into less-saturated markets.
As we approach 2023, here are some groundbreaking ideas to start a healthcare startup.
Rapid testing
COVID-19 has highlighted the need for quick and accurate testing, as healthcare facilities struggled to handle the incessant stream of patients in the early days of the pandemic.
By following the example of startups like TytoCare — a medical device startup that allows you to collect samples and forward them to your physician remotely — you can build a rapid testing solution.
Incisionless operations
Every surgery starts with an incision to get access to the ailing organ or body part. But how about a startup that can help doctors conduct these operations without slicing your skin?
Insightec has the answer. The Israeli company uses image-guided ultrasound to generate enough heat to affect the target tissue without making any incisions.
Robotics in surgery
If ultrasound surgeries sound far-fetched, you can explore medical robots. CMR Surgical uses AI-powered robots to supplement the expertise of surgeons and anesthesiologists.
Motion tracking for MRI
When administering MRIs, any slight movement affects the quality of the resulting image. But with motion tracking technologies, physicians can reconstruct the low-res image to make better diagnoses.
In Denmark, Medtech startup TracInnovations is working on a technology that maps patients' movements during MRI scans. Since this field is still unsaturated, your startup can start working on high-res imaging solutions.
Brain activity tracking
Brain surgery survival rates fluctuate between 50 to 70%, depending on the severity of the damage and human error. But with neuroprosthetics, patients may no longer need to undergo these high-risk surgeries.
Alternatively, patients can use eye and brain tracking devices to communicate with physicians and even perform daily tasks.
Synchron is a US-based company that specializes in neuroprosthetics, neuromodulation, and neurodiagnosis.
Predictive life sciences
The blossoming field of predictive life sciences is a magnet for healthcare startup owners who want to rule the future of medicine. Through genome sequencing, doctors have a better chance of predicting life-threatening ailments before they metastasize.
Day Zero Diagnostics uses computational algorithms and big data to diagnose bacterial infections, which will help patients reduce their length of stay in hospitals and improve anti-bacterial prescriptions.
Moving forward, new startups will have to take over the mantle to apply these technologies to detect chronic diseases in their early stages.
Interested in taking your startup into healthcare? Consult with our experts to get your business going.
Things to Know Before Building a Medical Startup
Going into any business without obtaining valuable intel is always a surefire way to fail, especially in the healthcare industry. Before venturing into the medical field, here are things you need to know.
Choose a side of healthcare you enjoy most
As mentioned above, you can create a healthcare startup in any area of medicine, but you have to limit your choice to projects that ignite your passion. For example, your startup can focus solely on patient care, or you can direct your attention to doctors, nurses, and caregivers. You can also focus on data and robotics in digital health.
Make changes in the industry for the better
Most companies fail because they only look at the potential profits of building a healthcare startup. However, you should focus on creating a solution that improves people's quality of life. If you succeed in doing so, the money will flow in subsequently.
Spot lucrative market opportunities
Before taking your business plan to stakeholders, you first need to flesh out the idea. To get a better understanding of available opportunities, always conduct market research and analyze the competition extensively.
How saturated is the space?
Do my potential competitors have a stranglehold on the industry?
Can I offer anything different from the existing solutions?
Can I monetize the healthcare product?
Answering these questions gives you a clearer picture to finalize your business plan.
Learn how to pitch to stakeholders
Even if your business plan drills down every detail to the core, you still need an attention-grabbing pitch to convince investors for funding. Work on your startup's unique selling point and hone your delivery to drive this message home. That way, you can convince stakeholders to invest in the startup.
Respect industry regulations and procedures
Healthcare regulations can be frustrating when building a medical startup, but you must follow them strictly to avoid legal trouble.
Here are some noteworthy healthcare regulatory standards and agencies in the US and Canada:
Health Insurance Portability and Accountability Act (HIPAA)
Patient Safety and Quality Improvement Act (PSQIA)
[Canada] Personal Information Protection and Electronic Documents Act (PIPEDA)
Healthcare Quality Improvement Act (HCQIA)
Children's Health Insurance Program (CHIP)
Agency for Healthcare Research and Quality (AHRQ)
Centers for Medicare and Medicaid (CMS)
Agency for Toxic Substances and Disease Registry (ATSDR)
Food and Drug Administration (FDA)
Centers for Disease Control and Prevention (CDC).
Create a monetization model
Before you start a health startup, consider how you can make money. Let's say your startup provides medical information to doctors and patients; you can adopt the freemium subscription model to monetize it. Other monetization models include placing ads, going into paid partnerships, or selling medical goods.
Build an operational team (CTO, COO, CMO)
After finalizing the path to monetization, you need to gather a team to perform administrative tasks for the company.
Why hire a team of executives?
You need experts in every department to run a successful startup.
Delegating tasks can relieve the burden of managing the entire business alone.
The right people can propel your business to maximize profit and attain unicorn status.
Explore funds that back the healthcare domain
If you don't have the financial buoyancy to fund your own startup, seek other investment opportunities. Some investors and partners support health tech startups exclusively, but you can also apply for government grants and charitable funds.
Want to build a healthcare startup? Let our vetted consultants handle your project.
Where Can Healthcare Startups Get Money To Start?
Startup founders can raise money for their business ventures from several sources, including private and public investors. These investors often help your startup with clinical trials, mentorship, accreditation, development, and marketing.
Common funding sources for health startups include:
Venture capital funds
According to The Washington Post, only 4% of startups get their funding from venture capitalists. To further put that in context, the probability of getting a VC like Andreessen Horowitz to fund your startup is less than 1%.
And even when you succeed, VC funding comes with additional stress and scrutiny.
They have strict specifications regarding companies they are willing to invest in.
They demand a stipulated internal rate of return (IRR) and return on investment (ROI).
Venture capitals follow a strict timetable for each round of funding.
Edwards Lifesciences and Medtronic exclusively invests in entrepreneurs who want to start a health startup.
Angel Investors
An angel investor is an individual who funds businesses in exchange for equity. The funding might be a one-time capital injection or several rounds of payments to "float" the startup during the initial stages.
Famous angel investors in tech include Sacha Levy and Naval Ravikant. You can find other angel investors for your med startup on AngelList and AngelMD.
Charitable Grants
Startups can also obtain capital from NGOs and charities dedicated to specific fields of medicine and healthcare. For example, the Juvenile Diabetes Research Foundation (JDFR) and PureTech collaborated to fund a startup that focuses on type-1 diabetes research.
Accelerators
With the help of accelerators, small Medtech companies can obtain capital for their business operations. Unlike venture capitals, accelerators might not offer mentorship, leaving you to figure out the business and administrative side of things for yourself.
MedTech Accelerator is an accelerator program for health tech startups under the auspices of the Mayo Clinic and Arizona State University Alliance for Health Care. Other notable accelerators include Bayer's G4A and Medlim.
Public funding
Government agencies like the NIH create special projects to provide capital for research and development in the healthcare field. If you want to apply for funding for your health tech startup, here are some public agencies:
National Institute of Mental Health;
National Institute on Aging;
National Cancer Institute.
Private funding
Harkening back to the Washington Post article mentioned above, over 70% of funding for startups comes from private entities (excluding charities). If you have enough capital, you can bet on yourself by financing your own startup. Other sources of personal funding include inheritance, contributions from friends and family, and bank loans.
Don't Repeat These Health Startups Mistakes
According to Tech.co, 20% of startups fail in the first year, while 56% of them don't make it past the 4th year.
Although some of these healthcare startups crumble due to sheer bad luck, others go under because of bad administrative and marketing decisions. David Chase also claims that 98% of healthcare startups are "zombies," even if they have an ideal product and unique selling point.
Let's explore mistakes that can condemn your health tech startup to obscurity.
Starting without a unique value proposition (UVP)
Your company's unique value proposition differentiates you from the rest of the market; it gives investors and stakeholders a cogent reason to fund your vision.
Without a UVP, you will struggle to stand out from the competition — or obtain capital for your startup. Eventually, the business will wilt due to a lack of funding.
Ignoring the data
Some business owners believe so much in their vision and intuition that they fail to address issues pointed out by data.
In some cases, businesses refuse to adopt data collection and management systems into their daily operations. Data from Statistic Brain shows that over 56% of startups don't prioritize data in decision-making processes — no wonder the failure rate is so high.
Staying in your echo chamber
Since the focus of your medical startup is to create a solution for people, you should develop a free-flowing feedback mechanism. If you limit communication to a tightly-knit inner circle without listening to the market, your startup will fail, as Healthspot did in 2016.
Cutting corners
The shockwaves from the fall of highly touted biotech company Theranos still reverberate in the world of medicine and biotechnology.
Over the decade preceding the fall, founder Elizabeth Holmes had received plaudits as one of the most promising young CEOs in Silicon Valley, earning herself personal recognition from President Clinton.
Unfortunately, legal malfeasance from the company's executives, coupled with fraudulent technology, relegated the would-be revolutionary bastion of medical tech to a mere cautionary tale.
Working with the wrong marketing strategy
Lantern, a startup dedicated to diabetes research and mental health, halted all commercial operations permanently because customers weren't buying their products. Apparently, the company couldn't make a profit, which led to its permanent closure.
Call9, a homecare startup, shut down all operations in 2019 because its value-based pricing model raised numerous conflicts with partnering doctors.
Lesson: Even if you have a watertight marketing strategy, your business can still fail if the pricing model is unsustainable.
Choosing the wrong partners
Terrible luck and poor timing could land your healthcare startup in fatal financial trouble. For instance, Walgreens acquired Drugstore.com in 2011 but had to shut it down five years later as part of the parent company's downsizing initiative.
Verdezyne — a biochemical company — folded abruptly when one of its investors pulled their funding, leaving the company in disarray.
Disregarding industry regulations and compliance standards
When you ignore industry regulations, your young healthcare company will accumulate fines and run into legal issues that will derail your timeline, increase expenditures, and prolong your time-to-market.
How EPAM Startups & SMBs Can Solve Your Tech Challenges To Fit In The Industry
At EPAM Startups & SMBs, we provide specialists from our talent pool who deliver healthcare app development services for startups and small and medium businesses. Our experts work with health tech and Medtech solutions.
With the help of our healthcare startup consultants, we can craft a business plan to foster efficient and fast-paced development. We have sky-high confidence in our ability to make your product competitive and profitable in the market while prioritizing your consumers' wellbeing.
Here are some healthcare startups that experienced specialists from EPAM have worked on over the years:
EPAM built a patient monitoring system for Mindray.
EPAM's team of designers, ethnographers, and developers researched and engineered an Insulin delivery system for Insulet — a diabetes startup.
EPAM helped Clover Health transition to a remote patient management platform during the pandemic.
If you consider us the perfect fit to build a healthcare startup, contact us right away.
As a tech startup, venturing into the healthcare space can provide challenges in the form of regulations and high-risk projects. With the right approach, you can transform your world-changing ideas into practical solutions for humanity and earn money in the process.
Analyze the mistakes of failed startups to learn how to build a medical startup that will last for years. Use data to adjust the business processes of your health startup. All in all, always prioritize the human factor to give your medical startup a chance of survival.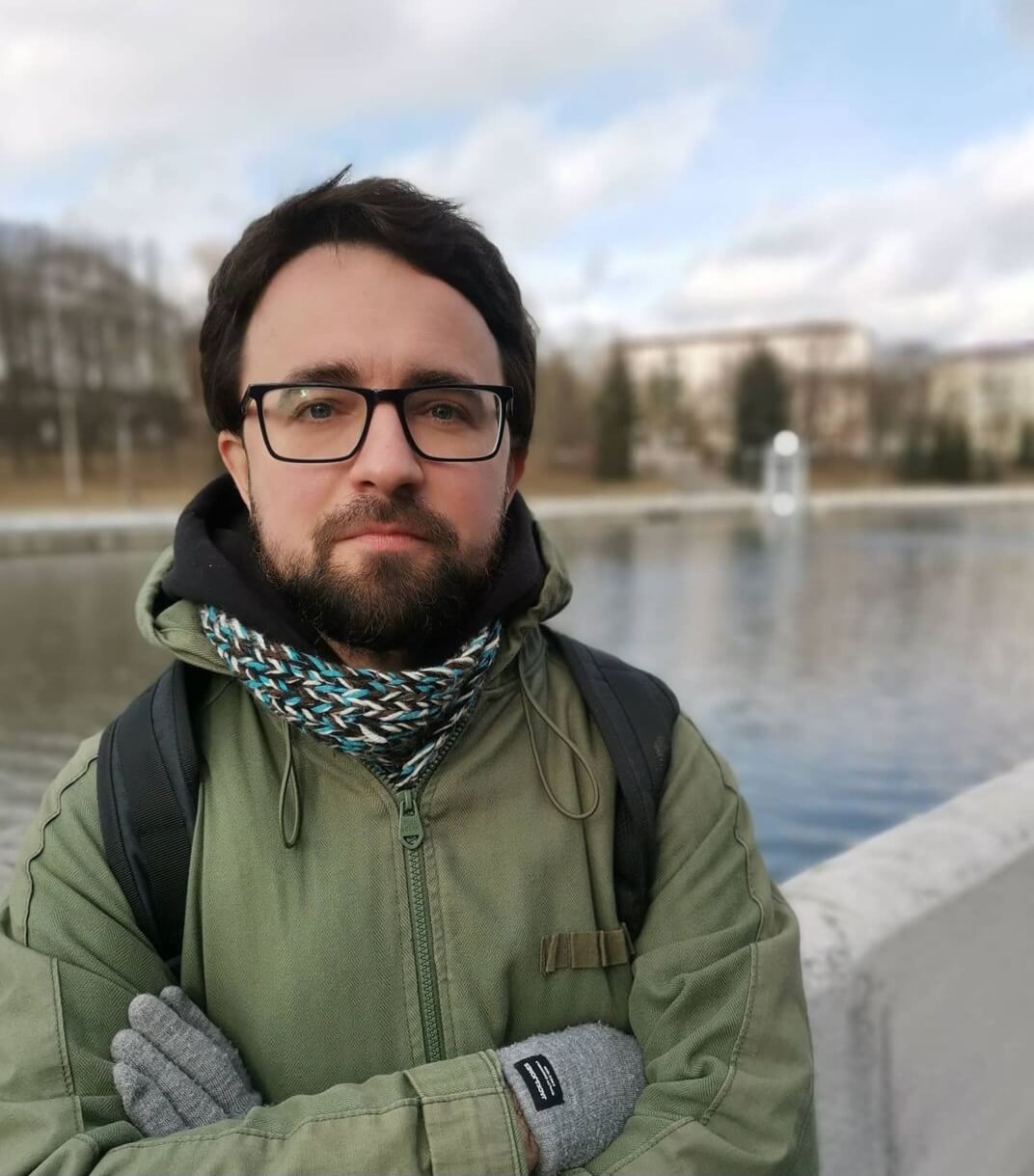 Written by
Since 2011, Dmitri has been helping business readers navigate the technology market through expert analysis and editorial work. At EPAM Startups & SMBs, Dmitri shows startups and SMBs across industries how to drive business value from their software engineering investments.
Since 2011, Dmitri has been helping business readers navigate the technology market through expert analysis and editorial work. At EPAM Startups & SMBs, Dmitri shows startups and SMBs across industries how to drive business value from their software engineering investments.