As far as programming languages go, Java is undoubtedly one of the most popular ones. To put this popularity into numbers, Java ranked as the second most in-demand language in 2022, only a few steps behind Python.
With such benefits of Java as being able to create high-quality web solutions, build projects that can support many languages, access to a talent pool of specialists and Java consultants, and being able to support scalable, enterprise-level projects, it's no wonder that Java is a darling of many businesses and developers.
But why outsource, you ask? Having an in-house developer means having someone who knows Java well, likely alongside a familiarity with many other languages. However, a Java outsourcing company will have deep expertise in the language, and they may be better equipped to cross out any errors that come their way.
Another glaring advantage is that you save money while safeguarding the quality. Businesses that come to EPAM Startups & SMBs end up saving on web development tremendously.
If you're wondering how to get the same quality with only half the budget through outsourcing, and how you can use outsourcing to your benefit, this article is for you.
In it, we will guide you through all the benefits of Java outsourcing projects, point out the risks, and provide the cost of outsourcing.
Reasons Why You Should Consider Java Development Outsourcing in 2023
1. Rising Hiring and Retention Costs
Creating a Java-based web solution is possibly a one-time task for a couple of years. Barring maintenance, there's little work for in-house Java developers to do, until and unless you've got a large project at hand. So, first off, hiring in-house personnel simply might not make sense.
Second, even if you do plan to hire, you should consider the rising cost of hiring and retention, and then conduct a cost-benefit analysis.
Consider factors like how much it would cost you to train your staff, how much your budget would increase by hiring them, etc., and then compare these aspects to the benefit you'd get out of a Java website, and whether an outsource Java development company would be able to provide the same benefits on a smaller budget.
Also, while conducting an analysis, be sure to consider taxes. For example, in your home country, you might need to pay 30-40% taxes for the service of the developers. However, in other countries, you might be required to pay quite a bit less, and would be able to save almost half the amount spent on taxes.
2. Lack of Highly Skilled Programmers
If you work in a startup or a small- or medium-sized business, you know that you need to set up your business processes — your website, apps, and solutions — as soon as possible, which means that you also need developers asap. This is because if you don't speed up the processes, you risk losing investments and clients.
If there's a lack of local talent, or if there's limited availability, it automatically means your project will take longer than expected to come alive. For example, in the United Kingdom, it can take anywhere around 6-12 months to hire an experienced developer, but most companies schedule 2-6 weeks to hire talent.
The biggest benefit of remote working — in any industry, not just Java developers outsourcing — is the fact that you can access professionals with experience, pros who will be happy to begin working on your projects at the earliest possible start date.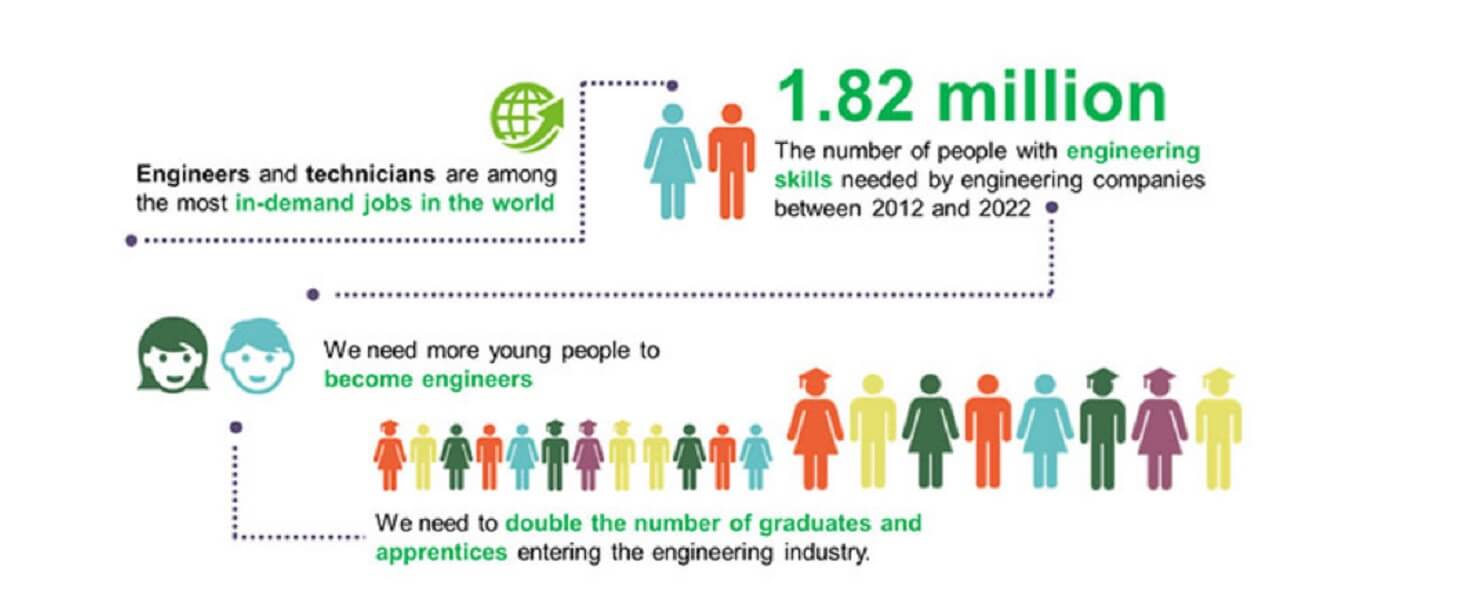 3. Remote Lifestyle
We're living in a world where a remote lifestyle is the norm. If you wish to shift to remote operations today, it's quite likely you'll have to pay your in-house team just the same (if not a little extra for the home office costs).
On the other hand, if you work with an outsourcing firm, you end up reducing expenditures because they won't charge you for office and maintenance costs. Plus, you save a little extra if you work with a team that is situated in a country that has a lower cost of living and low taxes.
Benefits of Outsourcing Java Projects
1. Get Access to World-Class Developers
The key benefit (even before assessing the cost factor) is that when you take the route of outsourcing, you get to access talent that you would not otherwise have your hands on. What's so great about this talent pool, you ask? A couple of things:
They provide fresh perspectives on the task at hand.
They do this job daily, as opposed to sporadically, every once in a while.
They are not only experienced in Java development, but they're experienced in Java development for specific niches (e.g., ecommerce, retail, IT, etc.).
If you want to access high-quality talent that's hyper-specialized in your niche, and possesses the expertise and skills like no other, then outsourcing is the way to go.
Want to benefit from outsourcing Java development to experts who possess expertise and skills like no other? Our developers check all the boxes.
2. Save Costs and Gain More ROI
When debating "Java developers outsource vs. in-house," consider costs in two ways: short-term costs and long-term costs. Short-term costs refer to how much it would cost to set up the project, whereas long-term costs refer to how much it will cost to maintain it.
In long-term costs, consider factors like how much spend will be necessary to set up an infrastructure, pay full-time employees' salaries and benefits, office maintenance costs, employee training costs, and other variables. Compare these expenses with how quickly an outsourcing team can submit work, how much you can save through lower taxation, and how much faster to market you would be than your competitors.
In most situations, when you consider all these variables, you'll realize that you end up saving more if you plan to go for offshore Java development (especially if you're a startup, not an enterprise).
3. Level Up Your Project Resilience
One obvious result you'll get out of hiring experienced Java architects and developers is that you'll end up with more resilient projects. These developers have gone through many years of practical training to understand how code should be structured and how to cross any hurdles that come their way.
Plus, Java outsourcing firms have many people working on many tasks, so if there's any hurdle one team member can't cross, there's probably another person on the team who possesses the knowledge on how to overcome it.
Other benefits of outsourcing Java development are that outsourcing companies have more expertise, they work with a wide team of developers who can help each other, they're more flexible than in-house developers (such as covering an urgent demand for neighboring languages), and the fact that you only pay for what you get.
So, all in all, if you go the outsourcing route, your journey results in obtaining highly resilient projects that have been created by industry experts, and they cost you far less. What's not to like about this arrangement?
Risks of Outsourcing Java Software Development
1. Feeling Like You're Not in Control
While hiring a remote team has a substantial list of benefits, the one place it falls short is sometimes not being able to feel like you're in control. For example, if there's an in-house set-up, you can ask your team for constant updates about the project, or request multiple rounds of revisions.
While an outsourcing team will provide these benefits, they might rely on certain processes already in place. For example, they might drop a note every two days to update you about the project until the deadline arrives, or maybe they set a cap on the maximum amount of revisions, etc.
2. Possibility of Cultural Barriers
There are reportedly more than seven thousand languages in the world, and roughly eight billion people using them, including countless variations. Obviously, due to this, there might be some lags in communication with remote team members.
On the flip side, English is widely used by many people in many parts of the world, so there (hopefully) shouldn't be much communication gap. Another thing to consider is accents. For example, the accent in Australia would be much different from the accent in Ireland, although both countries speak in English.
Aside from that, you also need to consider how cultures and management practices come into play. For example, in some parts of the world, people prefer to nap at midday, some believe in a four-day work week, etc.
Another example is that in some parts of the world, workplaces prefer to communicate freely (informally), whereas in other parts of the world, being direct is considered rude, and they prefer to keep communications formal. You should look for outsourcing firms that closely match your management style, and need to consider cultural practices so that you can be respectful at all times.
3. Giving Important Projects to a Team You Have Not Worked With Yet
What differentiates an application development project from being meh to great is the presence of a team who knows how to make it happen. It's okay to give projects to teams that might be new but show potential and ambition; however, trusting teams who seem like they're not ready for the responsibility of taking on the task — either due to not having experience working on such a task or due to mismanagement or conflict amongst team members — is inviting considerable, and avoidable, risk.
Also, when it comes to important projects, we always suggest that you work with a team whose management style you know. (And you can give them a test project before trusting them with larger assignments).
Popular Destinations of Java Software Development Outsourcing. What Changes are Expected in 2023?
In previous years, India used to be the hub for outsourcing Java development projects, mainly due to the rates the developers offered. In recent years, countries close to the United Kingdom and the United States have seen the potential for growth for Java outsourcing, as most of the companies that require this service are situated in the U.S. and U.K. So, let's take a look at the best destinations near those parts of the globe to outsource Java projects.
Destinations to Outsource Java Developers for Companies Based in the U.K.
According to Enlyft's data, there are over 18,000+ companies in the U.K. that use Java as their preferred programming language. The same data also suggests that on the list of "Top Java using countries," the U.K. ranks third — so the demand for Java is clearly there. If someone from the country wants to hire Java developers, then we suggest hiring from Eastern European countries such as Romania and Hungary.
Here's our reasoning for considering this route: these countries have overlapping time zones, so that means that there's easy communication. You don't have to wait around the clock for your outsourcing partner to get back to you.
The other reason is that the rates for Java development are also cheaper in these countries as opposed to the U.K. For example, Romanian developers charge around $15-25/hour, and U.K. developers charge around $38/hour.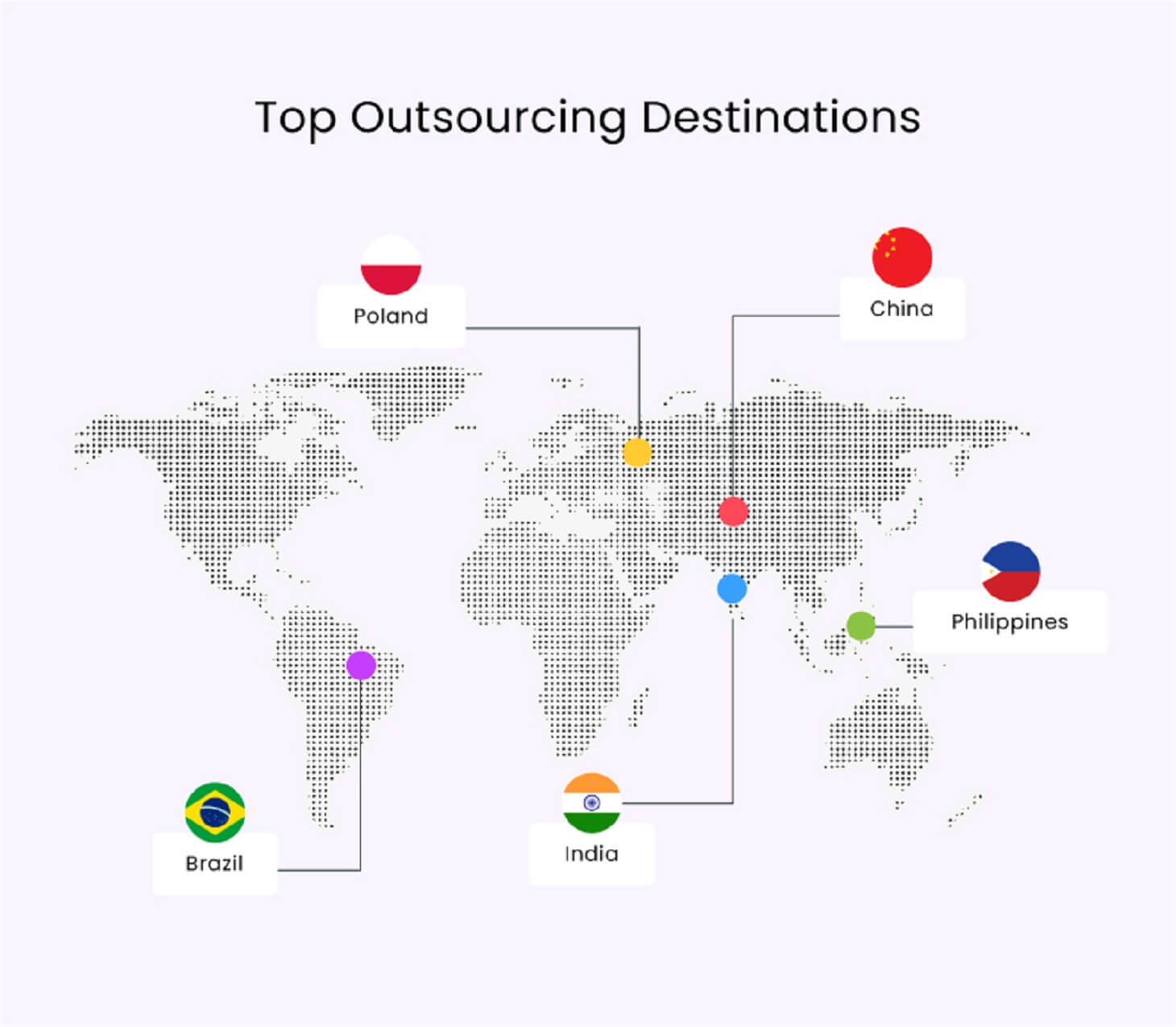 Destinations for Outsourcing Java Projects if You're USA-Based
Keeping Enlyft's data in mind, the research ranked the United States as the number one country to use Java, with over 160,500 companies using it as their programming language. So, where should businesses from the United States go for Java outsourcing? Brazil and Mexico would be our suggestions, and here are our reasons why:
Both countries have a great talent pool.
They have overlapping time zones, languages, and cultural references to the U.S.
Developers based in Mexico and Brazil usually charge less than their U.S.-based counterparts.
These developers also possess years of experience working with programming languages.
Both countries have a booming IT infrastructure and state-of-the-art technology.
Where to Expect the Biggest Explosions of Talent in the Years Ahead
As far as Java development is concerned, countries like Ukraine, Poland, and Romania have seen the biggest talent boom in recent years. All countries see thriving IT infrastructure, with Ukraine so much so that it even won the GSA (Global Sourcing Association) U.K.'s award for being "Delivery Destination of the Year" in 2021. Presently, Ukraine and Romania both have more than 40,000 Java engineers, and Poland surpasses them all with over 60,000 Java engineers.
Want to work with talented developers from Ukraine, Poland, Argentina, Brazil, Mexico, or any other countries on the list?
How to Choose the Right Java Software Outsourcing Company
Here are a few factors to look for when you hire an outsourcing firm to take care of your Java-related needs.
1. Experience
Consider aspects like how many years of experience the team has and what programming languages they have expertise in. Go one step further to analyze how this experience can be beneficial to your project. Have they taken on projects of the scope you're offering them? Do they know how to operate in your niche? For example, a Java project for an IT company can look very different from a Java project for an ecommerce company. Another question to consider is if they come across any hurdles, would they be able to handle them, successfully leaping over and moving forward?
2. Client Testimonials
Client testimonials are a great resource that will give insights about the potential hire. Before selecting any vendor, try to go one step further by identifying all the good, bad, and ugly about them.
If their service is registered on any site where you can view customer testimonials, always be sure to go through at least a couple of testimonials to understand the quality of service the outsourcing firm has provided for other clients.
You might also find these testimonials in the proposal the companies send you, or by asking past customers, or by browsing marketplaces (Upwork and similar hubs), checking ratings on Clutch, looking through Google My Business or websites like Proven Expert, or going on LinkedIn.
3. Quality of Work
Before proceeding with any service provider, always ask them for their portfolio. Reviewing a portfolio works well for two reasons:
You identify the quality of work the outsourcing firm produces.
You come to realize if their creative style matches yours (for example, an outsourcing firm may have a portfolio that can be filled with good projects within your industry, but your creative vision may not match).
Alongside this, and to truly understand the quality of work they produce, you can ask for case studies. You can also use a website like URL Decode, to see how the codes of the websites mentioned in the portfolio have been written. And, like we mentioned just above, you can also check for client testimonials on LinkedIn/Google My Business to see if any clients have raised complaints about the vendor's quality of work.
4. Process
Before agreeing to any contracts, first identify the process the outsourcing firm has (aka, what are their business procedures, how do they communicate, what's their workplace culture, what's their coordination like, how do they approach issues, how soon do they adhere to deadlines, etc.).
The process of operating a business changes from firm to firm, but if you're uncomfortable with anything, you can ask them to meet you at a midpoint, or maybe you can look for developers whose business process better aligns with yours.
5 Steps on How to Outsource Java Projects
1. Understand Bottlenecks and Identify Your Requirements
Before you even begin to approach any outsourcing firm, try to sketch a rough draft of all the project requirements you have.
Think of things your in-house team won't be able to cover (either due to lack of expertise or strict deadlines), list prospective timelines, how you wish your website to look, what budget works for you, what qualities you look for in a Java development partner, what legal matters you consider non-negotiable, and what kind of standards you expect (in terms of quality, mindset, work culture, etc.).
These are just some of the requirements you might have, but you can add more depending on your needs. Once you have all the details in place, then move on to the next step of finding the right service provider.
2. Look For Developers to Hire
To identify the right developers, you might benefit from looking in places where you can find someone in the same (or similar) time zone as yourself. Obviously, this is not a strict need-to-have factor, but rather just a nice-to-have.
We also recommend that you skip marketplaces like Upwork and Fiverr if you have a serious project requirement, and rather go toward firms that specialize in outsourcing Java development, like EPAM Startups & SMBs.
However, at this stage, it's entirely possible that you won't find your ideal partner right off the bat. Instead, you should look for prospective, ideal partners, and then set up test projects to evaluate their quality of work.
3. Request a Quote
Once you're done with all the nitty-gritty details, it's time to identify whether you are willing to match someone's requested rate, so the next step is to ask for a quote. You can do this by sending RFQs (requests for quote), or by getting in touch with companies on their "contact us" page. RFQs are usually sent to short-listed companies once you decide on the possible deadlines, create an outline of the project, and have a budget in mind.
Want to send an RFQ to EPAM Startups & SMBs? Please do! Or you can start by telling us about your project, and we'll estimate the scope of work.
4. Discuss Timeline and Legalities
Once you identify the right partners whose rates work for you, the next step is to understand what the expected timeline is that they adhere to and can submit your completed project by. To ensure that there's no misunderstanding later on, we implore you to execute a contract that discusses nondisclosure, governing law, project security, intellectual property, and fines and securities in case of a breach of contract.
5. Communicate Clearly
The next step once you hire a developer is not to hand over the project to them and then bid them goodbye. Rather, it's now time to build a remote workflow that allows sharing of files and information seamlessly, and does so without risking any security issues. Furthermore, there should also be a communication pipeline to understand how many project milestones you expect to be achieved and when. But, before you begin working with your new partner, ensure they sign up all the necessary contracts and NDAs set in place.
Why Choose EPAM Startups & SMBs as Your Partner to Outsource Java Programming?
The question is, why not? EPAM Startups & SMBs has a talented pool of highly skilled software developers who have experience dealing with complex Java projects, and can create scalable solutions for you.
We also put communication at the forefront of what we do, thus ensuring that you know what your project status is at all times. At EPAM Startups & SMBs, we realize that the project is your brainchild and we're just here to construct it, bringing it to life (so, don't worry, we won't overtake it, you'll be in control all the time).
EPAM also matches you with developers who have the required skill sets you need, who speak the same language as you, and who are in the same (or similar) time zones as you are. What's more, our support is not only during the time your project is with us; rather, we believe in being a true partner, rather than just a service provider.
Our developers also don't work on 3-4 projects at the same time. Once your project is with them, that's their main point of focus until the time it's done.
Plus, EPAM Startups & SMBs boasts 100% client retention rates, as well as partnerships with Fortune 500 companies. You'll also benefit from our policy of starting projects as soon as possible, instead of having to wait for 6-12 months.
So, again, the question is not "why choose EPAM Startups & SMBs?" — it's "why not choose EPAM Startups & SMBs?"
Ready to start your development journey with EPAM Startups & SMBs?
The right outsourcing partner can make the development process go silky smooth, gliding to fruition. The wrong partner can make even a good project go bad. But how do you find out which partner is good for you — and which is not such a great fit? We suggest setting up smaller test projects to see how they perform before trusting them with large projects.
When outsourcing, there are other things to consider too, such as whether it would actually be beneficial for you, and whether it is going to be a popular option moving into 2023. Our answer is yes to both queries, but we implore you to do a cost-benefit analysis to see where you save most on your budget.
Alternatively, if you've done the math and are now looking to partner with an outsourcing firm, we'd say you're one step in the right direction seeing as how you're on our page. We have a team that's ready to construct your project in a way that will wow customers and stakeholders alike.
If you wish to enter into a partnership where communication is at the forefront, where work is delivered on time, and the quality is top-notch, and with a company that can match you with developers who have the right skill set, then get in touch us today.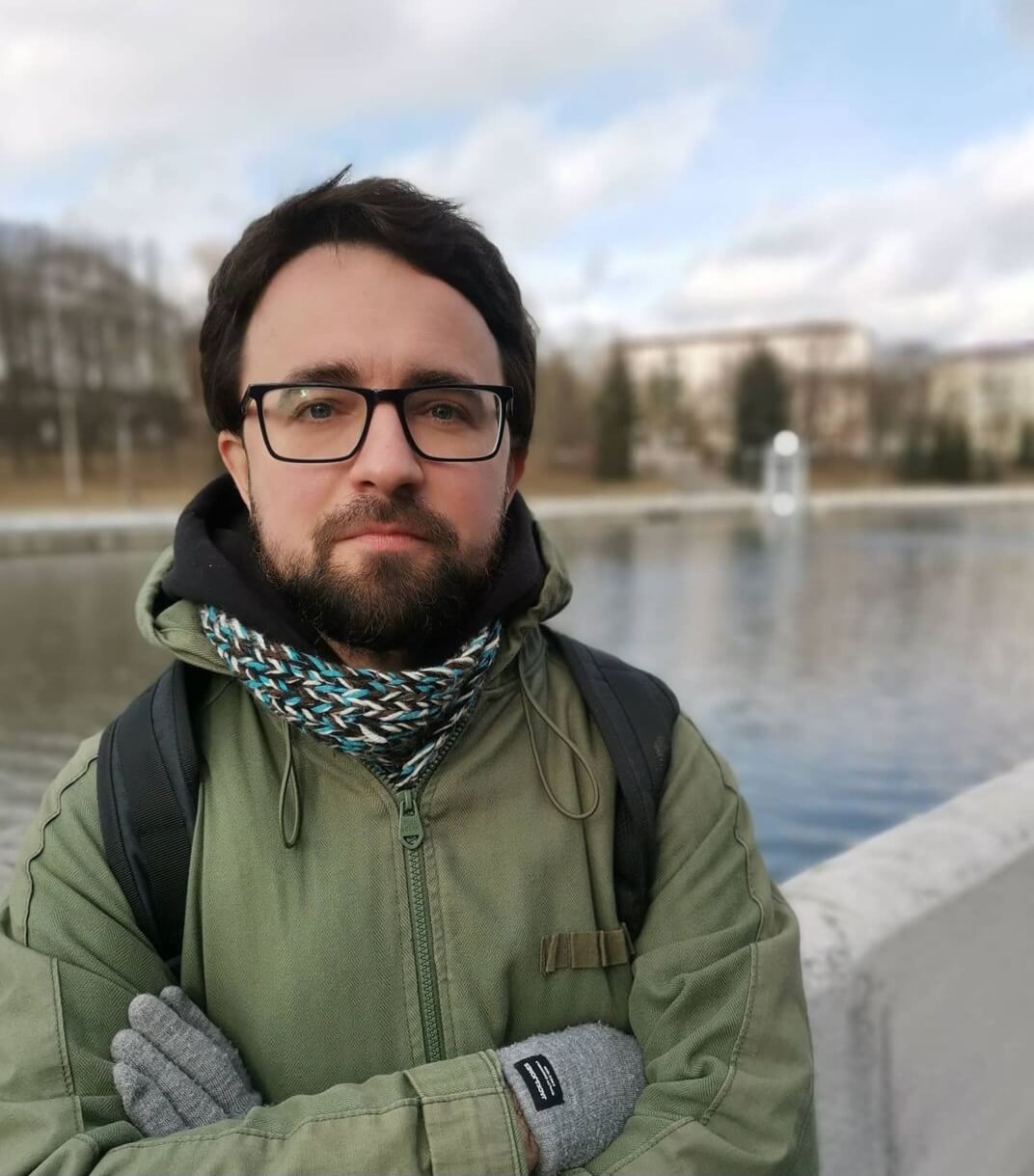 Written by
Since 2011, Dmitri has been helping business readers navigate the technology market through expert analysis and editorial work. At EPAM Startups & SMBs, Dmitri shows startups and SMBs across industries how to drive business value from their software engineering investments.
Since 2011, Dmitri has been helping business readers navigate the technology market through expert analysis and editorial work. At EPAM Startups & SMBs, Dmitri shows startups and SMBs across industries how to drive business value from their software engineering investments.