In this article, you will learn the ins and outs of outsourcing an IT help desk, how to find a reliable third-party support provider, and why startups and small and medium-sized businesses (SMBs) need remote support in the first place.
What is IT help desk outsourcing?
An outsourced help desk refers to entrusting the management and operation of a company's customer and user support services to an external service provider.
Typical remote support services in the market involve:
Diagnosing and resolving technical issues with devices, software, or applications
Addressing customers' and staff's support-related inquiries
Providing consulting services
SET UP YOUR REMOTE IT HELP DESK WITH EPAM STARTUPS & SMBS
Take advantage of our 20+ years in remote tech support delivery to provide reliable 24/7 support to your staff and end users.
contact us
Why consider outsourcing an IT help desk?
Modern businesses across industries emphasize customer-centricity, with support driving their customer retention and acquisition strategy. At the same time, most startups and SMBs do not have budgets to employ or build in-house support teams, not to mention 24/7 call centers. Thus, meeting high customer service expectations can pose a serious challenge to a growing business.
In this regard, a reliable remote support services vendor can effectively meet your needs with a high level of expertise. Partnering with a remote support provider means that startups and SMBs can focus on their core business activities, e.g., product development and customer acquisition.
What engagement models do remote support vendors provide?
Most offerings and pricing options you can find are more or less the same. The engagement models include incident-based (each support request is regarded as a separate incident), hourly-based, retainer-based (a fixed monthly or annual fee), project-based, and managed services support (ongoing monitoring and maintenance for a fixed price) modes of service.
What are typical IT help desk services?
Most remote service support vendors provide L1 (first-line support), L2 (advanced support), and L3 (dedicated support that typically includes a whole development team) levels. Their services cover support-related needs in three key areas: IT infrastructure, data operations, and support automation, respectively.
IT infrastructure support services
IT infrastructure support requires various activities to ensure smooth IT operation, maintenance, and management. These activities include managing hardware, software, networks, and other components.
Devices: Resolving technical issues with workstations and devices, making sure clients and employees get the help they need on any device.
Networks & VPNs: Assessing network security via vulnerability checks, DDoS/DoS attack emulation and penetration tests to make them safe and stable. Setting up, configuring, and troubleshooting VPN systems.
Cloud: Maintaining services in the cloud (IaaS, PaaS, and SaaS).
Disaster recovery and testing: Providing quick recovery if data loss occurs. Conducting recovery testing to assess data recoverability in case of disruptive events.
Users management: Managing user login and authentication, single sign-on (SSO), and permissions to prevent unauthorized access to IT infrastructure, apps, and data.
Documentation: Creating, organizing, and maintaining information such as knowledge bases, FAQs, and user guides for both end customers and internal teams.
Data operations support services
Data operations support services refer to the range of activities to manage and maintain data-related operations. These services aim at ensuring data assets' quality, availability, security, and effective utilization.
Data storage and recovery: Managing, maintaining, and troubleshooting data storage systems, ensuring regular backups and actionable recovery policies are in place.
On-prem data center support: Monitoring on-premise data center support and ongoing infrastructure, scanning for vulnerabilities, and ensuring timely maintenance.
Data security and compliance: Configuring, storing, and protecting data against cyber attacks and malware while ensuring compliance with various industry and data regulations.
Support automation services
The advancement of artificial intelligence and automation technologies has brought significant changes to various industries, including end user support and IT service delivery.
Using support automation tools, startups and SMBs can streamline and optimize business processes by leveraging automation technologies, including robotic process automation (RPA) and machine learning (ML).
Support automation processes typically involve services like:
Process analysis
Solution design
Development
Testing
Deployment
Ongoing maintenance and support
Support automation helps businesses improve operational efficiency, reduce errors, and enable employees to focus on more value-added activities instead of handling repetitive tasks, such as password resets, software installations, and system updates.
What are the benefits of outsourcing support for small businesses?
As technology continues to advance, outsourcing IT help desks remains a viable option for smaller businesses seeking operational efficiency and cost savings.
The benefits of engaging a remote IT support provider include:
Cost savings. Outsourcing support allows startups and SMBs to access high-quality IT support services even with limited budgets.
Expertise. IT help desk outsourcing providers have all the necessary expertise, experience, and resources to handle various IT issues efficiently.
Access to advanced technologies. Help desk services vendors often have access to the latest technologies, tools, and best industry practices. Startups and SMBs can leverage these resources without investing heavily in infrastructure or software licenses.
24/7 support. IT help desk outsourcing vendors usually provide round-the-clock support, ensuring that users receive assistance whenever they need it, even outside regular office hours. This flexible schedule can be particularly valuable for businesses operating in different time zones or having a global customer base.
Improved service levels. IT help desk outsourcing providers typically have established service level agreements (SLAs) and metrics to measure and maintain service quality. They focus on meeting predefined performance targets and increasing end-user satisfaction.
Flexibility and scalability. IT support requirements tend to evolve as a business grows. Outsourcing allows startups and SMBs to easily scale up or down their support services based on changing needs without hiring or laying off staff members.
Security. IT help desk outsourcing providers can handle various cybersecurity threats, data breaches, and disaster recovery situations. They have robust security measures and backup systems that ensure client data's safety and integrity.
GET THESE BENEFITS TODAY
Contact us to learn how our remote support services can strengthen your IT environment so you can focus on business-related activities.
How to choose a reliable remote support provider
Finding a reliable support provider requires some research and careful consideration. When searching, follow these three basic principles:
Consider companies with a proven track record, preferably in your industry.
Evaluate your potential partner's expertise and experience.
Assess their ability to handle your specific request and IT infrastructure.
Integral remote support competencies to look for
There are multiple factors to consider when evaluating a potential partner. Make sure your potential remote service provider is competent in six key areas:
Expertise and experience. Evaluate the outsourcing provider's expertise and experience in IT support. Assess their knowledge of relevant technologies, certifications of their support staff, and the ability to handle your specific IT infrastructure.
Service level agreements (SLAs). Professional outsourcing providers offer detailed SLAs that align with your business requirements. SLAs define the level of service, response times, resolution times, escalation policies, and other critical metrics. At the same time, make sure you have clear and realistic expectations and accountability.
Multichannel support. Customers expect support through various channels such as phone, email, live chat, and self-service portals. Ensure the outsourcing provider can handle the preferred channels and provide an omnichannel support experience.
Security and compliance. IT help desks often handle sensitive customer information. Ensure that the outsourcing provider has robust security measures in place to protect data and comply with industry regulations like GDPR, CCPA, or HIPAA, depending on your industry and location.
Scalability. Consider your current and future business needs. Make sure your potential support provider can scale their services based on your requirements. This flexibility is particularly important during peak seasons or periods of rapid growth.
Reporting and analytics. Regular reporting and analytics are essential for real-time monitoring performance, identifying trends, and making data-driven decisions. Ask your potential support partners whether they can provide comprehensive reporting on key metrics and deliver actionable insights based on data.
HIRE REMOTE SUPPORT EXPERTS WITH EXPERIENCE IN YOUR INDUSTRY
We provide 24/7 consultation and support services to SMBs, startups, and fast-growing businesses.
Questions to ask your potential remote support vendor
Now let's discuss the questions you should ask your potential remote help desk vendor during the first contact. These questions will help you assess the vendor's capabilities, reliability, and alignment with your business support requirements. It's important to have open and transparent communication with potential vendors to ensure a successful partnership.
Here at EPAM Startups & SMBs, we offer diversified remote IT support services based on our certified expertise, all-inclusive consulting services, and proven industry technologies in our stack.
Our seasoned remote support experts have years of experience in the industry and provide 24/7 support services to SMBs, startups, and established businesses.
SUPPORT IS BUSINESS-CRITICAL
Stay aligned with emerging support technologies and industry trends. Contact us today to learn how our remote support services can help you.
Outsourcing an IT help desk can be a wise decision for startups and SMBs looking to enhance their technical support capabilities, increase customer satisfaction, and reduce unplanned downtime. However, it's crucial to approach outsourcing with careful consideration.
There's no one-size-fits-all method when approaching (and eventually choosing) outsourcing support. To make an informed vendor choice, evaluate your unique requirements, budget, and long-term goals. Based on this outline, conduct thorough research on potential outsourcing providers, following the tips provided in this article.
Choosing a professional partner boils down to finding remote services that are able to cover your unique needs to the fullest. Therefore, it makes sense to regularly review your IT help desk support partner's performance and keep lines of communication open. We hope you've found this guide insightful, and we hope you find a reliable remote support vendor.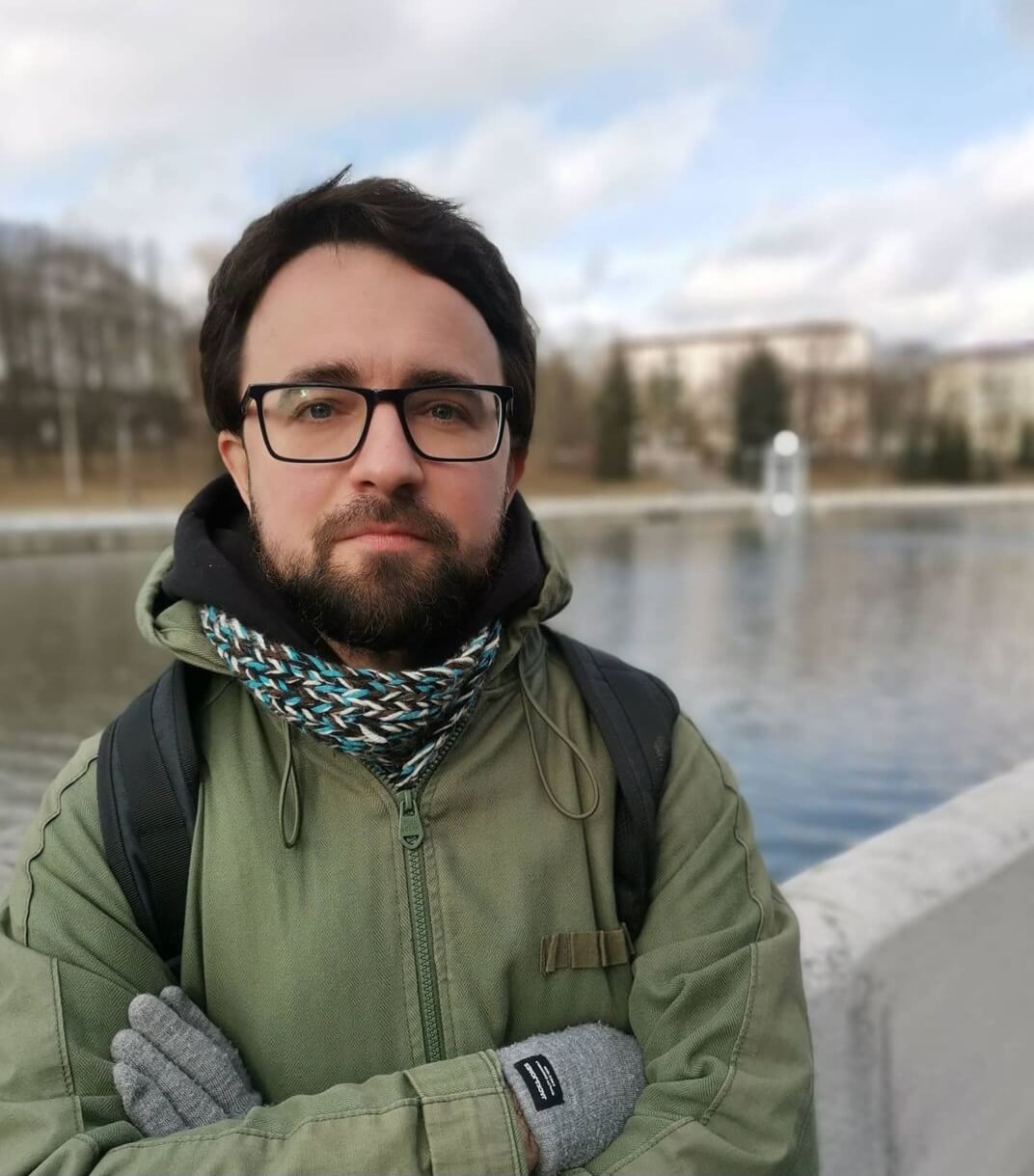 Written by
Since 2011, Dmitri has been helping business readers navigate the technology market through expert analysis and editorial work. At EPAM Startups & SMBs, Dmitri shows startups and SMBs across industries how to drive business value from their software engineering investments.
Since 2011, Dmitri has been helping business readers navigate the technology market through expert analysis and editorial work. At EPAM Startups & SMBs, Dmitri shows startups and SMBs across industries how to drive business value from their software engineering investments.