We all know that software development outsourcing is the cheapest way to create your own digital product. The advantage of this type of cooperation lies not only in lower custom software development rates, but also in a number of other factors, ranging from the absence of the need to equip jobs for new staff to the elimination of the need for their training.
However, outsourcing has some disadvantages that are important to consider when looking for contractors. Below, we will look at the pros and cons of outsourcing software development and tell you where to find the perfect team that will work with you remotely.
The essence of this method lies in the transfer of auxiliary business lines to the outsourcing company, which, under the contract, assumes responsibility for the searching and employment of the needed specialists, as well as ensuring the required result.
Hiring Remote IT Specialists: Market Situation
The problem of hiring programmers locally is not new. The fact is that when a company is going to create a digital product, this goal has to be achieved as quickly as possible in order to maintain the company's position among competitors. This means that there's no time either to staff a whole team or to train them. In addition, sometimes the services of local specialists turn out to be quite expensive, due, for example, to the strong economic situation in the particular country. That's why many companies turn their interests to outsourcing for remote collaboration.
About five years ago, the remote work format was perceived by both parties – employees and employers – as something not reliable or stable. There have been many doubts and discussions about the productivity of people who work remotely, as well as some security gaps in this kind of collaboration.
However, the COVID-19 pandemic has completely changed the attitude of the general public towards the remote format of cooperation, making it the only lifeline for many companies which faced new restrictions.
In a few months, even those who were previously based only in a traditional office environment learned how to work remotely, not to mention companies that have been partially practicing such interaction with their employees for years.
On the other hand, due to the lack of general standardization and the specific nature of the outsourcing concept, it's very difficult to find a good specialist capable of working at the level needed for a critical business transformation. This problem is especially relevant for those who resort to cooperation with the most unreliable type of contractors – freelancers.
Now let's move on to the situation in the US recruitment market. As a 2020 report shows, the skills shortage has reached a ten-year high there, with almost 70% of employers who have serious problems hiring new employees. Among the key problems is the excessively high ambition of young talents, which sometimes provokes their high salary requirements.
Together, all these factors determine the high demand for outsourcing services in some countries. So let's find out the main advantages and disadvantages of outsourcing software development.
Advantages of Outsourcing Software Development
Despite the fact that the main benefits of outsourcing are visible to the naked eye, often the company's management is in no hurry to make a decision, weighing all the pros and cons of outsourcing software development. And this is definitely the right approach.
There are a lot of advantages to using outsourcing services, among which the top ones are:
Saving money. This advantage is achieved due to the fact that an outsourcing company providing a specialist may have lower salaries than those companies that operate in your country.
High quality of services. Obviously, for an outsourcing company, the kind of specialization you need is key. Therefore, this company can afford to devote much more time to all aspects of a specific activity: from special equipment for employees to their deeper professional training. As practice shows, any other company, if this specialization is non-core for it, will never do this.
Reliability and guarantees. This is another major advantage in many areas of business. Under labor law, if your employees are sick, then you can not demand them to work, no matter what happens. Under an outsourcing agreement, it doesn't matter to you at all what happens on the outsourcing company's side. You receive a contract, guarantees and responsibility for their observance. Thus, all disciplinary, administrative, motivational, and numerous other problems with employees will no longer bother you.
In addition, for a variety of reasons, outsourced IT specialists can be much more qualified. The first reason is their rich experience of working with different projects. The second one is that during the work, outsourced IT specialists use a greater number of advanced, often paid services and programs that are much easier to acquire for the company they work for than for an individual customer.
Thus, the companies that have correctly chosen contractors working for outsourcing can significantly reduce possible costs and make them absolutely transparent. In particular, all services provided by the contractor are described in the contract and the Service Level Agreement (the SLA). Their cost is also determined there, and then a periodic fee for outsourcing services is formed. At the same time, the customer can choose the quality parameters that will fully satisfy the work of the existing IT infrastructure without overpaying.
For example, you can agree on optimal tech support times – 24/7 or business hours, the number of scheduled and prepaid emergency calls, and more. An additional plus for you is that in the case of a serious technical failure, other IT specialists will always come to your aid, and you won't have to pay extra money for this. In the same way, you don't have to pay to replace an employee who has gone on vacation or is ill: the outsourcing company will immediately allocate another specialist with the same skill level.
Now, for the sake of objectivity, let's analyze the disadvantages of IT outsourcing.
Disadvantages of Outsourcing Software Development
Unfortunately, software development outsourcing is not a panacea. Quick hiring of a contractor can result in the following pitfalls of outsourcing software development:
Low qualification of specialists and a language barrier. About ten years ago, there was an opinion that specialists from some Asian countries, together with low rates, were not able to ensure the high quality of the software they supplied. At present, the level of professionalism of most of them, in view of the high competition, has grown significantly. However, along with this, their rates also increased. That is why nowadays finding the best value for money software development services is not an easy task. We also recall that a good level of English, which guarantees a complete understanding of the customer and contractor, is not common.
Inconvenient time zone. Unfortunately, it can be difficult for employers who live in the Western hemisphere to find contractors who can work seamlessly with them in terms of work schedules. The optimal difference in time zones should not exceed 8 hours, which automatically excludes Asian countries from the list of potential locations for searching IT outsourcing companies.
Gaps in local legislation. Typically, such gaps are primarily due to a lack of protection on the part of the customer of software development services. Thus, if necessary, you will not be able to challenge the quality of the services, since you have to rely on the legislation in force at the location of your contractors.
Having looked at the opportunities provided by the outsourcing of software development services, business representatives are beginning to see that there are much more disadvantages of local IT infrastructure support. Here are the main ones:
high cost of maintaining IT solutions;
lack of real control over internal IT processes;
insufficient transparency of IT costs;
slow and difficult adoption of new technologies;
inflexible, budget-driven IT model;
problems of self-employment of specialists and difficulties in managing them.
Thus, IT outsourcing turns out to be more profitable, especially for small and medium-sized businesses. If you want to avoid pitfalls and be 100% confident in your contractor, it's best to focus on the geographical component when choosing specialists for outsourcing. In addition, you should carefully study the experience of the company's previous activities. The last point is the careful preparation of the contract, with the obligatory presence of guarantees and an indication of the level of material and legal responsibility for the result.
Software Development Outsourcing: Which Country to Choose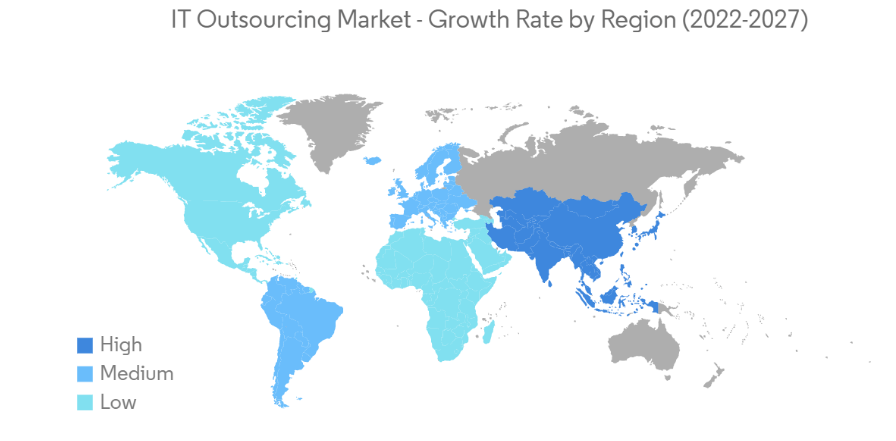 The latter option is of particular value to customers since it's much more difficult to meet all the above disadvantages among their representatives than in the case of Asian countries. Let's take a closer look at the main areas for finding human resources in the field of software development outsourcing.
As you can see, the rates and the size of the pool of IT specialists vary greatly depending on the country. Which of these locations is the best direction to find remote contractors? In fact, there are a lot of reasons why Ukraine can be considered one of the best destinations to hire software developers.
However, among them, there is one special one that distinguishes Ukraine from the background of competing countries. The fact is that in view of the fierce hostilities on the territory of our country, its economy is under threat. Together, by continuing to work as before, we can help correct this situation.
WANT TO COLLABORATE WITH THE BEST UKRAINIAN DEVELOPERS?
Now it's easier than ever before! Get a free consultation with EPAM Startups & SMBs experts to estimate your project.
tell us about your project
Benefits of Software Outsourcing in Ukraine
And now, let's find out the main benefits of outsourcing software development in Ukraine.
Acceptable cost of services with high quality of work. The reasonable cost of provided services opens our list of benefits of software development outsourcing in Ukraine. Above, we have already proved that the rates of Ukrainian developers are cost-effective. According to statistics, the rates of their Western counterparts are several times higher, which is due to a stronger economy in the countries where they live. At the same time, such a gap in salaries provides Ukrainian specialists with a competitive advantage. In addition, they maintain the excellent quality of the services provided, in view of their education and the constant improvement of the qualification level, which is provided by the companies where they work.
High professionalism of most local developers. At this point, we would like to note that since the beginning of the 2000s in Ukraine, the growing popularity of IT among young people has been obvious. In 2021, in terms of the number of applications submitted, the specialty "Computer Science" took third place (66,123 applications), and "Software Engineering" - sixth place (43,618). According to forecasts, these numbers will increase annually. In general, this statistic shows that an IT career in Ukraine is not an achievement of self-taught people but of those who are trained for it almost from the cradle.
A wide pool of different specialists. If you research the websites of Ukrainian IT outsourcing companies, you will see that the vast majority of them specialize in a wide range of services, from website development to the most complex projects based on blockchain, artificial intelligence, serverless architecture, etc. Such a wide coverage of business niches and natural mind flexibility makes Ukrainian specialists an extremely attractive workforce for Western business owners.
Convenient time zone (for customers in the Western hemisphere). The average time difference between the time zones of Ukraine and most countries in the Western Hemisphere is 7-8 hours. This enables Ukrainian developers to come to work not too late and already rested, which allows them to be at full capacity during all working hours. At the same time, their Asian counterparts cannot boast of such a convenient time gap, which complicates the process of remote interaction with the customer.
Workflows for remote collaboration. Since the IT industry in Ukraine develops many times faster than the local businesses that need its insourcing services, the main part of local service providers focused their interests on cooperation with customers from other countries. Thus, many Ukrainian IT companies have years of proven practice for an effective remote development process that is in no way inferior to hiring employees in a company's staff.
Local government support. The last benefit of outsourcing developers from Ukraine is great local government support. The average growth rate of the IT industry in Ukraine is 20-25% annually. In particular, according to the NBU, IT exports account for 8.3% of all exports of goods and services. This fact clearly indicates that the local government makes a lot of efforts to optimize the interaction between Ukrainian specialists and foreign customers.
The above advantages make Ukrainian IT specialists the most valuable human resource in the global IT market. However, they cannot be applied to absolutely all software development companies whose main offices are based in the cities of Ukraine. The level of professionalism of software developers can vary significantly depending on the company they work for – some of these companies set strict requirements for applicants while offering a high salary, and some of them seek to save on rates by recruiting inexperienced specialists.
That's why it's so important to carefully study the portfolio of each specialist that you take on your team for remote interaction before signing the contract. Only in this way can you be sure that you are not paying your money for empty promises.
OUTSOURCE YOUR SOFTWARE TO THE BEST IN THE NICHE
Our specialists have experience cooperating with Fortune 100 companies and are always ready to apply their expertise to new projects.
contact us today
Hiring Our Developers Means Helping Ukraine
While expanding the headcount of top specialists, EPAM Startups & SMBs has always carefully checked their knowledge. This approach guarantees our potential customers full compliance of applicants' resumes with their real skills. Thus, you save money, as you pay only the actual rate of hired specialists, while always getting the most proven talents, no matter how specific your requirements are.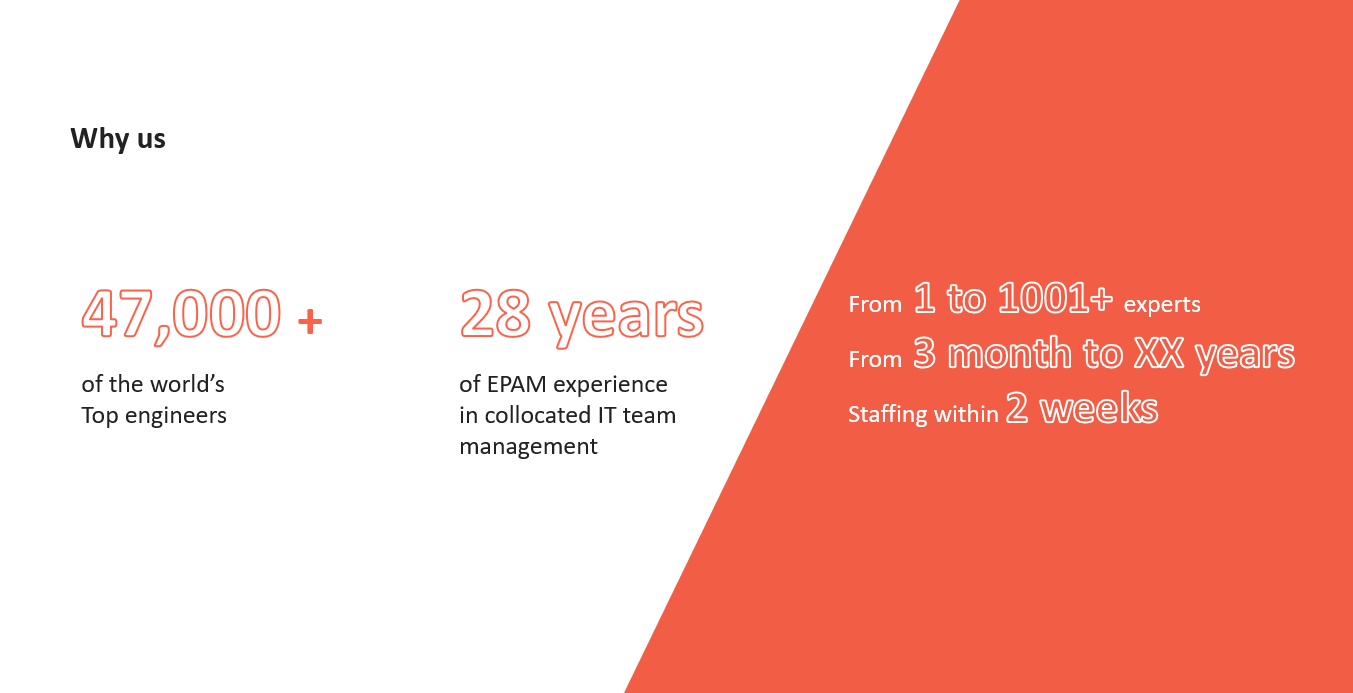 And now let's move on to the main thing for us. In the context of the difficult political situation in Ukraine, by continuing to work in such difficult times, local outsourcing firms support the Ukrainian economy. When you cooperate with us, you make an invaluable contribution to the revival of the country.
Why is hiring with EPAM Startups & SMBs beneficial for startups and SMBs?
Together with all of the above, our specialists can be proud of participating in big business projects run by EPAM, the company behind our platform. This practice allows our teams to transfer their experience to small and medium business software solutions with maximum cost-efficiency.
EPAM Startups & SMBs offers you two types of engagement with significant cost savings: Team Expansion (subscription-based monthly engagement where you are responsible for managing development team members) and Managed Team (this is a standard engagement format when project management is our responsibility). In both cases, you won't have to spend time on interviews and the recruitment process – this is the prerogative of our outsourcing company. All you need is to compile the list of requirements for candidates.
In the life of almost any company, there comes a time when you have to think about the need to search for outsourcing services. In most cases, the decisive factor is the ability to reduce the cost of maintaining the internal infrastructure and get rid of the problems associated with its maintenance.
So, as you can see, outsourcing can be a lifeline for small and medium-sized businesses, which allows them to develop through efficient and cost-effective methods.
Do you want to hire an outsourcing partner who's worked with Forbes 2000 companies but are afraid to overpay? Contact us right now to discuss the details of further cooperation with your personal outsourced team.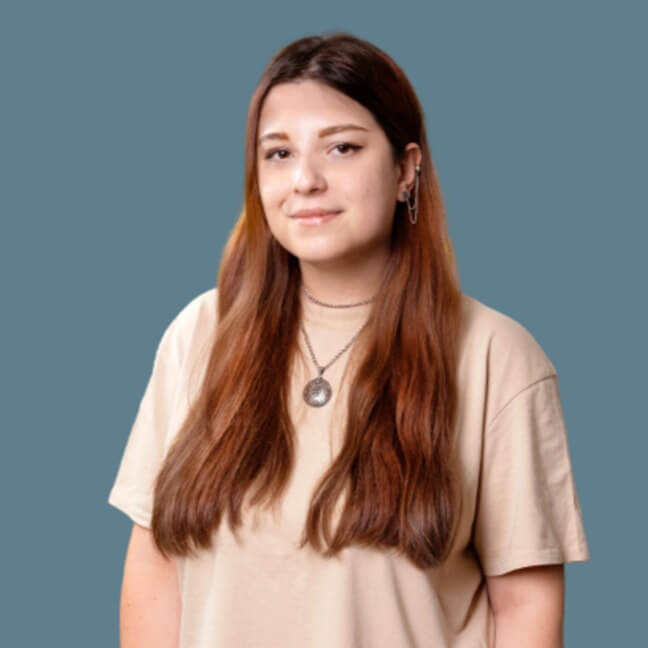 Written by
Anush has a history of planning and executing digital communications strategies with a focus on technology partnerships, tech buying advice for small companies, and remote team collaboration insights. At EPAM Startups & SMBs, Anush works closely with subject matter experts to share first-hand expertise on making software engineering collaboration a success for all parties involved.
Anush has a history of planning and executing digital communications strategies with a focus on technology partnerships, tech buying advice for small companies, and remote team collaboration insights. At EPAM Startups & SMBs, Anush works closely with subject matter experts to share first-hand expertise on making software engineering collaboration a success for all parties involved.