The success of your business is directly related to how efficiently you can adapt to changing market conditions. When one strategy stops producing results, you need to be able to pivot and find new ways of increasing your company's visibility or sales volume. Undertaking every process in-house not only limits your growth potential, but also makes your business less agile and unable to respond quickly when things change. Fortunately, with the cost of outsourcing services continuing to drop, this is an affordable strategy for almost any size of business.
According to Statista, the global revenue in the IT Outsourcing segment reached $395 billion in 2022 and is expected to reach $587.3 billion by 2027. Having PHP outsourced features numerous benefits. In this article, we'll explore some reasons why outsourcing PHP development makes sense for your business, the benefits of this solution, as well as some considerations when choosing an outsourced partner.
Reasons to Outsource PHP Development
The best time to outsource a PHP project is as soon as you have a solid idea for your final product. Surely, outsourcing software development has its advantages and disadvantages, but let's get into the weeds and review the fundamental reasons to outsource PHP web development services.
Lack of Local Talent and Too High Hiring Costs
If you run an e-commerce business and conduct a lot of online transactions or have a large user base, you'll have to focus strongly on security from the very beginning. An in-house team can certainly be trained and, with the right tools, will cope with any given task. However, if you don't have the right talents on staff and don't have the budget to hire PHP developers that can write secure code, outsourcing is a good option.
Similarly, if you're in the financial technology sector or fintech industry and need to build a vital payment gateway, a large portion of your PHP work should be dedicated to security. Finding suitable employees who can properly design and code a strong and secure payment gateway while also ensuring compliance with government regulations and banking standards can be extremely difficult. Outsourcing becomes a much better and more cost-effective option in these situations.
Code Security Issues that Cannot Be Fixed by In-House Team
When your business grows, you might encounter a situation where your code is no longer maintainable or scalable. This can pose a huge problem for a rapid-growth company that needs to scale quickly. You may also find that your in-house team lacks the skills or tools to help rewrite certain sections of the code. In cases like these, it may be best to outsource the code rewrite, so you can maintain functionality while also updating your code to be more sustainable and scalable.
Looking for professionals in the area of PHP software development? It's time to contact EPAM Startups & SMBs, and we'll surely provide you with a dedicated team of skilled PHP specialists.
Cash Flow Gap and Possible Bootstrapping
Cash flow is always a concern for businesses, especially startups. If your project has had its fair share of ups and downs, you may have a gap in funding. Hiring an in-house development team at this point may seem like a dream, but it isn't always possible. It's challenging to attract talent when you don't yet have a reputation and don't have the funding to back up your promises. Outsourcing software development services becomes an attractive option in these situations because it allows you to create a sustainable project without a significant cash outlay.
Outsourcing is also a good strategy for bootstrapping businesses — when entrepreneurs avoid taking on outside funding or debt as much as possible. Bootstrapping helps founders retain creative control over their PHP outsourcing projects and gives them more freedom to pivot and make changes as needed.
Outdated Tech Stack on Your Current Project
Any project you undertake will have a life cycle and go through different stages. Eventually, the project will need to be entirely replaced with something better and more efficient. That's when outsourcing your PHP development comes in handy. Those experts have experience with different technologies and will be able to determine when your current project is no longer efficient enough to keep up with your business needs.
Long Delivery Terms
If your business is experiencing growth and needs to develop new features on your platform quickly, you may find that it takes too long for your in-house team to deliver results. Hiring an outsource PHP developer allows you to hire engineers without delays who will be able to help you meet your deadlines and continue growing your business. If you require an agile and flexible team, it's best to hire specialists for short-term projects. This gives you the freedom to bring someone on for a specific period and then quickly switch to a different team if you're not happy with their work.
Many Routine Tasks for Product Development and Maintenance
Any project will have a few repetitive tasks that can be automated to save time and resources. However, it's important to distinguish between true automation and merely cutting corners and creating poor code. Developers should build those automated tasks with the same attention to detail as all other project areas.
Outsourcing allows you to get a team with the expertise and talent needed to create efficient, effective routines that can be easily maintained or replaced in the future.
Benefits of Outsourcing PHP Developers
Outsourcing your PHP development can be a great way to help get projects completed quickly and with a high level of quality. There are many benefits of outsourcing PHP developers, which you need to know. So keep reading to find out more about them!
Get Access To World-Class Developers
If you outsource your development, you'll be able to hire some of the best developers to implement your ideas. These programmers will be able to work on your projects from anywhere in the world, and you don't need to worry about them not showing up to the office or anything like that. You'll also get access to developers with a high level of expertise who know what they're doing. These developers have been in the industry for years and have worked on projects of all types. You'll be able to get the best work done with ease.
The Latest Tech and Methodologies
If you hire a team of outsourced PHP developers, they'll likely be able to use all the latest tools and technologies. This can be a huge benefit, as the newest frameworks and libraries can significantly increase productivity and reduce development time. You won't have to worry about hiring developers who need to be trained, as they will already be familiar with the latest trends in the industry. Also, you won't need to worry about your team being left behind as new technologies are adopted.
Usually, a project manager or team lead is in charge of the work when you're outsourcing your development to a company. This person will communicate with your team to make sure everything is going smoothly.
Here are the statistics on the most popular technology skills in the PHP tech stack worldwide in 2021:
Save Managing Time of Your Team
If you have a team of in-house developers, they may feel the need to work long hours to meet deadlines and stay ahead of the game. This may put them at risk of burning out, and they may not be as productive as they need to be.
Outsourced developers don't have the same pressures or expectations as in-house employees. Overall, you can rest assured that all the coding-related tasks will be entrusted to professionals in this area, and in doing so, you'll surely save the managing time of your team.
Short Delivering Deadlines
If you're outsourcing your development to a team with a proven track record, you have a better chance of delivering a project on time. Developers, who have built a reputation for completing tasks quickly, may be able to short-circuit the deadline process.
When you start working with a new development company, negotiating project timelines can take a while. With an experienced team in place, you'll quickly solve all the issues related to the deadline.
You'll Have Time to Focus on Your Business Goals
Outsourced development can be a great way to free up time in your schedule. This is especially true at the beginning when you're trying to get a project off the ground. You may want to hire an in-house team to develop your product, but it can be difficult to find the right people. Finding, hiring, and managing employees takes a lot of time and attention. Outsourced development can be a great way to get a product up and running quickly while being focused on your business goals.
4 Steps of PHP Development Outsourcing
Now, it's time to take a deeper look at the main steps to follow if you want to outsource PHP development:
Step 1 Define your project goals
Defining the problems you want to solve and the business goals that you want to accomplish are your main objectives. What's important here is to be as specific as possible. You can't expect to get the best results if you don't give the developer enough information about what you want to achieve.
Step 2 Define your project requirements
Now, you need to list the technical features of your future software product. Those are the type of software you want to create (SAAS, enterprise, etc.), the system's architecture (in-house, cloud, etc.), the development language (PHP, JavaScript, etc.), the types of users (employees, external contractors, etc.), the desired timeline (rapid, semi-rapid, etc.), etc.
Step 3 Define the timeframe, location, and budget
You need to remember that every project has its unexpected changes that lead to the disruption of your timeline. Nevertheless, you still need to set the deadline you want to meet.
Beyond this, you also should decide whether you want to hire a company from the US or Eastern Europe, as the difference between these two is enormous. Eastern Europe offers much lower costs, but the quality of the work will be the same.
And finally, it's time to define the budget for the project. Some development providers maintain flexible pricing models, so you can easily adjust the costs according to your budget.
Step 4 Choose the right outsourcing web development company
Your final step is to identify a suitable outsourcing company. This is the most important step, but it can also be the most challenging one.
Here are the main things you need to check to define the right PHP development partner:
Check out the company's work portfolio (Make sure this team already has experience working with similar projects).
Read client reviews (Client reviews mean a lot when you're choosing the right development partner. Check if the company has a strong reputation and if there are any complaints from previous clients).
Ask for client references (You can directly contact the company's previous clients and ask about their experience and whether they would recommend the company).
Evaluate the quality of their websites (Check their website and see if it is updated regularly. The company's website is the first thing clients see, and it should reflect its brand and expertise.)
Evaluate the expert level of the team (The team should be composed of developers with at least a few years of experience in PHP development).
Check the communication, management, and business culture of a chosen company (Beyond this, it would be great if you schedule a call to check out the English level, mindsets, culture, etc. This will help you define whether it will be comfortable for you to work with this company).
PHP Outsourcing Rates and Hidden Costs
Outsourcing your PHP development can be a great way to save money, but it goes without saying that you want to know how much you are expected to pay for this service. Let's take a deeper look at the average cost of this service.
Rates
Unfortunately, we can't provide you with the exact prices, as the final cost of hiring an outsourced PHP programmer is contingent on the location of an outsourcing company and the complexity of your project. The European IT outsourcing market is constantly growing, making it a profitable offshoring destination. According to Clutch, there are 2,850 companies specializing in software development in this area.
On average, the rates of software developers in countries such as Ukraine, Poland, Bulgaria, or Romania vary from $25 to $50 per hour. However, this is where a lot depends on the country, the project complexity, and the level of expertise.
Outsourcing Hidden Costs
It's clear that outsourcing PHP development is a good solution for many people, mainly because of the upfront costs. After all, we don't want to overpay and hire someone in the USA for $150 per hour, while European professionals can do this job at a lower price. However, there are some hidden costs and you need to be aware of them:
Overtime work (and this means over budget as well)

Software development is a process that cannot be predicted with 100% accuracy, so overtime work might be required, especially if you are in a hurry and want the job to be done quickly. However, if handled properly, all these challenges can be tackled. At EPAM Startups & SMBs, we do our best to prevent this from happening. We run discovery phases, analyze the scope of work, control the workflow, etc.

Extra costs for traveling because of the miscommunication

With EPAM Startups & SMBs, you don't have to cover these costs as we are highly experienced with remote work, managing teams, and development processes. We use different software products to build remote communication, corporate culture, and a high engagement level for each programmer. The workflow is seamless as all the team members working on your project are in the same office.

Unpredictable costs because of lost features in the discovery stage

The discovery phase means a lot for the successful development process. When dealing with us, you can rest assured that only experienced business analysts and project managers will be working on your project. We double-check all the features and connect all required functionality. So we guarantee that you will never have to deal with this issue!
GET AN ACCURATE ESTIMATE FOR YOUR FUTURE PROJECT
If you wish to estimate the budget of your project, it's time to counter your concerns and contact our specialists. 100 % transparency and cost control are guaranteed!
Why Outsource PHP Programming to EPAM Startups & SMBs?
As you can see, outsourcing PHP software development features numerous benefits, ranging from working with world-class talent to short deadlines and more time for your team to focus on other, more critical tasks. However, you need to be perfectly sure you are dealing with a reputable company with a solid reputation in PHP development, and this is where EPAM might be the right solution.
EPAM is one of the world-class software development companies in Eastern Europe, providing high-quality software solutions to customers around the world. EPAM's engineers work in small but highly efficient teams, allowing them to deliver high-quality software solutions at a fast pace.
Let's take a closer look at the key benefits that you'll get by outsourcing PHP development to our highly skilled and experienced team:
Confidence: When it comes to hiring PHP developers, outsourcing is the best solution. In this case, you can rest assured that you'll be working with a reputable partner that can surely save you time and resources.
You'll save costs: We've been working in this industry for over 25 years and offer competitive rates for our services. With us, you'll keep your budget and be able to retain the delivery speed and quality simultaneously.
Easy workflow: We guarantee regular checkups of development progress. On top of that, there's no unnecessary communication. You'll be focused on your business instead of solving programming issues.
If your goal is to deal with professional and experienced PHP developers, our team is always at your disposal. A dedicated team of top PHP developers can handle any type of project, right from the planning stage to the final delivery.
It's time to wrap up what has been said about outsourcing PHP development. Suppose you lack local talent, face some code security issues that your in-house team can't solve, have an outdated tech stack, or have a limited deadline. In that case, you should undoubtedly outsource this project to a professional PHP projects outsourcing company. As a result, you'll work with world-class developers and ensure that only the latest methodologies and tech stack will be used while working on your project. On top of that, you'll save the time of your in-house team and be sure that your project will be delivered on time. With this approach, you get the best of both worlds — convenience and reliability.
If your main goal is to find a reputable software development company, EPAM is always ready to tackle all the challenges related to PHP development. At this very moment, we have over 25 years of field experience and a talent pool of about 55,000 skilled developers. Overall, this makes EPAM one of the most reliable outsourcing partners in the industry. Contact our team to learn more about our services and the best solutions for businesses!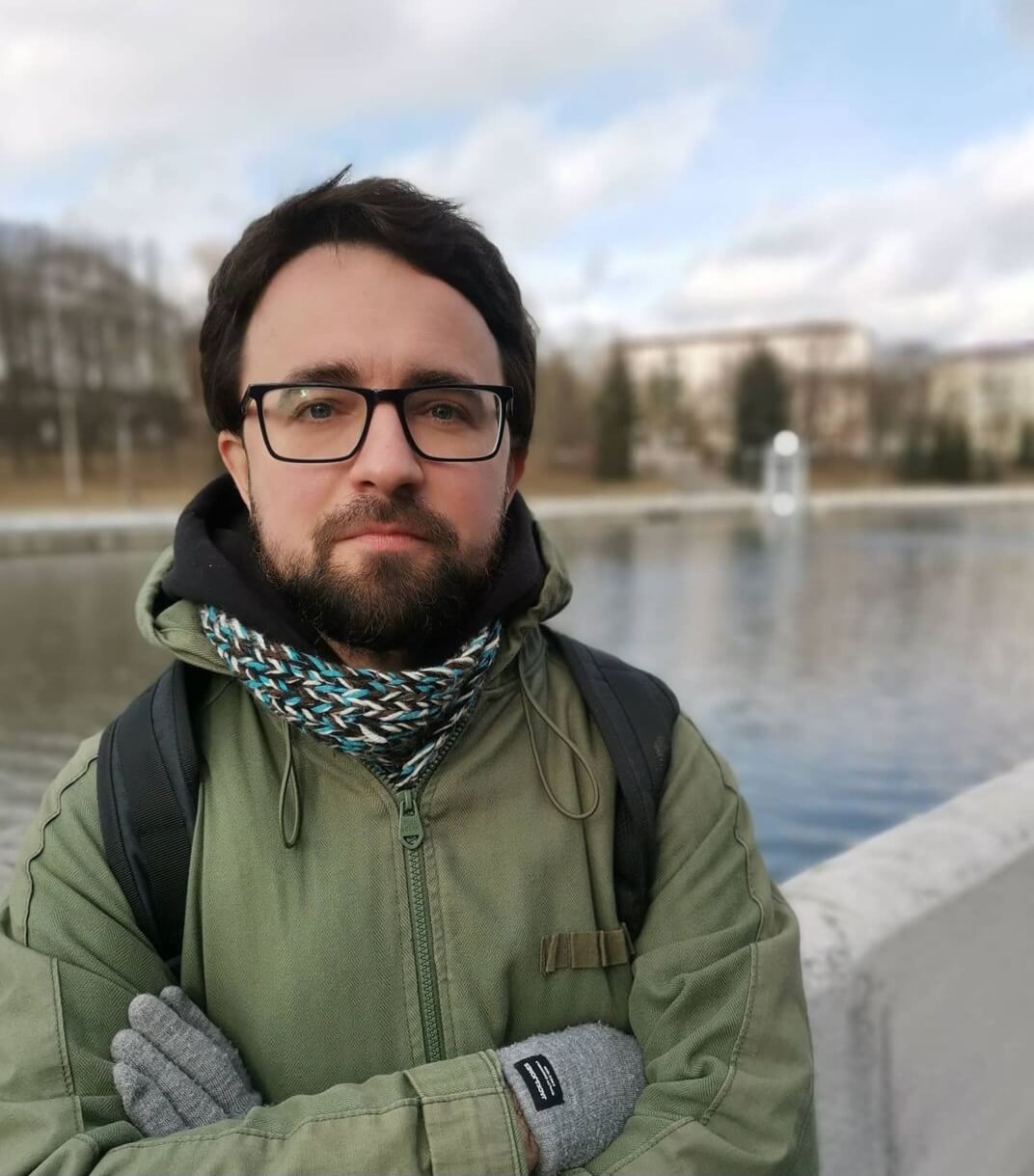 Written by
Since 2011, Dmitri has been helping business readers navigate the technology market through expert analysis and editorial work. At EPAM Startups & SMBs, Dmitri shows startups and SMBs across industries how to drive business value from their software engineering investments.
Since 2011, Dmitri has been helping business readers navigate the technology market through expert analysis and editorial work. At EPAM Startups & SMBs, Dmitri shows startups and SMBs across industries how to drive business value from their software engineering investments.