So you're considering Salesforce development outsourcing. Salesforce is a comprehensive business tool, and one that can certainly improve your business operations. However, in-house efforts require extensive labor and know-how. Without the right expertise, your return on investment may remain low. That's where outsourced software development may be advantageous — you can access specialized Salesforce knowledge without all the resource strain.
However, there are several pros and cons involved with Salesforce outsourcing. Plus, how can you know whether the outsourcing model is the right fit for you and your business? Read the following guide to learn everything you need to know about Salesforce outsourcing.
What does Salesforce outsourcing include?
Salesforce is a cloud-based software company. The software-as-a-service provider delivers services related to its customer relationship management (CRM) platform. Since businesses want to develop new insights from collected data, Salesforce offers centralized software that manages all customer information. Greater visibility into customer behavior has numerous benefits for your sales process, ecommerce, and operations departments.
Salesforce also recognizes that each company has its own unique needs and business processes. Salesforce is cloud-based, meaning it can deliver a flexible array of services on a resource-need basis. To that end, businesses hire Salesforce developers to adapt and customize the Salesforce platform. These developer tasks often fall into five distinct categories:
First, an outsourced Salesforce developer or solution architect will build applications, features, and functionality. Each feature will match the needs of your business and how you plan to use Salesforce. Developer activities involve Salesforce's programming language Apex (similar to Java), Visualforce pages, and Lightning components.
Second, your Salesforce outsourcing vendor can adapt the Salesforce platform to the requirements of your business. You have unique workflows that need to be matched and complemented. For example, the developer may create custom objects, fields, page layouts, and record types. Such efforts result in greater IT operation efficiency.
Third, Salesforce developers will create seamless data flows. You have numerous third-party services and technical solutions embedded into your business (e.g. marketing or accounting software). Salesforce needs to collect and centralize all that data. Your Salesforce team will manage API exchanges, data imports, and other forms of automation.
Fourth, the Salesforce outsourcing provider will manage all Salesforce configuration tasks. These can include application maintenance and support, performance optimization, and migrations.
Salesforce data management
Fifth, Salesforce developers can assist with data management. You need high-quality data, and that requires upkeep. In addition, data collection includes compliance, governance, security, and integration issues. Your outsourced developer will complete Salesforce data migration, data cleansing, and data modeling to ensure both accuracy and compliance.
GET YOUR PROJECT DONE BY A LEADING SALESFORCE PARTNER
300+ companies have already trusted us with their Salesforce projects. Yours can be next.
contact us
Key benefits of outsourcing Salesforce work to a trusted vendor
Since Salesforce outsourcing providers offer a wide range of expertise, you have access to several benefits. Here is a list of advantages of Salesforce outsourcing:
Cost savings
By outsourcing, Salesforce implementation costs entail only the services you need. That can be far less costly than traditional hiring processes. In addition, you contract at your desired skill level, which removes the expenses associated with training.
Immediate access to expertise
Outsourcing to a trusted vendor is one of the fastest ways to introduce specialized skills to your team. Some projects with priority clients have minimal room for error or experimentation. If you need to ensure high-quality Salesforce solutions, simply augment your Salesforce team. Ask your vendor to deliver an expert outsourced developer with the desired niche skill sets.
Time efficiency
Outsourced teams can complete Salesforce projects faster. If you are constrained by resource demands or need to meet upcoming deadlines, simply introduce more developers. That helps you save valuable time and accelerate your speed to market.
Scalability
Salesforce is a cloud-based platform, so resource usage can fluctuate. With in-house training structures, you may have the flexibility to scale during peak demand. On the other hand, you could also end up overpaying during slow seasons. Avoid the scale complexities of hiring and layoffs with outsourced developers who can jump in and out of your projects as needed.
Division of labor
An outsourced Salesforce expert can complete complex aspects of the software. In turn, that frees up the time and efforts of in-house staff. Employees then can focus on other core competencies or key performance indicators that drive greater value for the business. A more efficient division of labor reduces workload. Outsourcing eases the burden on your IT department, which may be crucial in accomplishing strategic objectives.
Risk mitigation
Outsourcing can lower your risk exposure in several ways.
For one, hiring commitments are far simpler. You determine the exact scope and size of an outsourced contract, whether that's for ten days or ten years.
Secondly, outsourcing lets you limit possible internal security threats. A trusted vendor will have robust security controls to maintain data privacy and protect company property. That makes confidentiality and compliance easy to achieve.
Thirdly, you take on far less risk regarding knowledge transfer. Most Salesforce outsourcing companies have access to the latest features and are up-to-date on current industry trends. Moreover, vendors often give you secondary access to innovative practices and procedures. A positive outsourcing relationship can stabilize your operations, as you no longer take on training and development investment risk.
Support
Direct access to a host of viable Salesforce developers offers support benefits. Depending on the contract, you can hire an expert to perform continuous maintenance, security updates, testing, etc. Instead of going through typical Salesforce support channels for troubleshooting, you can develop custom solutions with less time and effort.
Access a global talent pool
Outsourcing lets you tap into a global talent pool. A trusted vendor will offer you Salesforce developers from all walks of life (and who have already gone through a lengthy vetting process). That type of diversity has numerous use cases. For example, you can hire an outsourced Salesforce developer who knows the same language as a priority client, or perhaps the developer can operate in the same time zone as foreign clients. Use such geographic flexibility to find not only the best Salesforce developers but also candidates with the best cultural fit.
Strategic guidance
Many vendors offer Salesforce implementation consulting. Whether that includes one-time migrations or a complete assessment of your business, trained individuals can provide valuable advice. For example, an outsourced IT consulting team can handle the specialized knowledge related to compliance standards (e.g. GDPR). Make informed decisions with the support of a strategic leader.
Improved HR
Augmenting your team with outsourced developers reduces the burden on human resources. For example, outsourcing avoids many of the challenges associated with employee turnover, and it can limit the amount of resources invested in training and education. While there is still an adjustment period for each outsourced developer, this is far less extensive than in-house onboarding. Much of the human resources burden falls upon your chosen vendor, improving the functionality of your HR department.
When do you need to outsource Salesforce?
Clearly, Salesforce developers can help you attain your business goals. But how do you know if outsourcing is the right move for you? That answer will depend on your unique business needs and goals. However, there are several common signs that suggest you might benefit from an outsourced Salesforce developer:
You notice a talent gap: Your organization may not currently possess the Salesforce-specific skills needed to complete a project. Outsourcing allows you to repair that talent gap, and in a short period of time. Leverage skills that may be unavailable in your region or employee pipeline.
You need help with specialized projects: Sometimes you have the necessary talent but need additional leadership or guidance. You might also have specialty projects that require expert skills. An outsourced Salesforce developer can be a helpful way to augment your in-house time in cases requiring customization outside standard configurations.
You notice delays due to resource constraints: Large projects require additional resources, which may strain business operations. Outsourced developers can then enter as labor add-ons, helping handle integration challenges or slow implementation. Outsourcing works as a form of acceleration before crucial deadlines and when traditional hiring processes are too slow to scale.
You need help with operational issues: Your current integration may include manual processes, bugs, and data quality issues. Calling in a Salesforce specialist can help resolve problems above current resource capacity. Sometimes you need custom development solutions, or maybe you're using outdated features without realizing it. If you notice bottlenecks and consistent Salesforce system errors, you may benefit by bringing in an outsourced developer.
You need strategic flexibility: When hiring in-house, you split your resources. Only a fraction of each dollar goes to development — the rest goes toward management costs such as legal, administration, training, or equipment. However, with an outsourced developer, every dollar goes to the exact areas of development you need support with. That offers you flexibility. If you need to quickly adapt initiatives to changing market conditions, outsourcing may be an ideal option.
Finding a Salesforce outsourcing partner: things to consider
So you want to capture the advantages of Salesforce outsourcing. Where do you go to find the provider, and how can you ensure a positive return on investment?
Most people use a vendor who can supply the needed developers. However, searching for a vendor introduces the problem of trust, as you will be building business relationships that include a level of vulnerability. The vendor and their roster of developers will access confidential business assets. As a result, vetting and developer assessment is crucial.
As you conduct your search, be sure to consider the following factors:
Portfolio of Salesforce projects
Review the credentials of the vendor and the potential Salesforce developers you plan to hire. Assess the strengths and abilities of each candidate via any supplied resumes, case studies, or portfolios. Do they have experience with similar projects? Do they have a history of success? Does the ideal candidate have the necessary qualifications? Lastly, confirm that each outsourced developer has the necessary Salesforce certifications, such as Salesforce Certified Administrator, Salesforce Certified Developer, or Salesforce Certified Consultant.
Technical proficiency
Ensure that the candidate you hire has the Salesforce-specific skills needed to ensure project success. This is crucial if you hope to attain a good return on investment. Select a vendor with developers that can fill talent gaps. For example, ensure your outsourced help has advanced training in Salesforce development languages such as Apex, Visualforce, Lightning Components, and SOQL. Additional knowledge of Salesforce APIs and integrations may also be necessary.
Availability
Ensure that the terms of the contract meet the requirements of your project. Is this a consultancy role? What are the expected response times? Are there specific hours the developer (who may be in a different time zone) must be present? In turn, ensure that you have the resources ready to scale. Don't hire a senior Salesforce developer if you have no tasks for them to complete.
Cost
Discuss the monetary details. For example, determine the pricing structure you prefer (hourly rates, project-based fees, retainers, etc.). Be sure to add in additional costs, such as who provides training, onboarding, software, licensing, or equipment expenses. All details should be written in a robust contract that outlines all legal aspects (project scope, timelines, deliverables, payment terms, intellectual property rights, confidentiality, and dispute resolution).
Cultural fit
Lastly, consider how well the specific vendor and its team of developers will function with your business. Many outsourced developers are excited to establish long-term relationships. That means it's a good idea to assess working styles. Make sure you conduct interviews to determine the vendor and its candidates' communication style. You may also benefit from assessing project management and leadership skills. Perhaps most importantly, be sure that any hired candidates know the methodologies you follow for development processes (e.g. Agile).
How to get started with Salesforce outsourcing
Once you have selected a trusted vendor, getting started is simple. Ideally, you choose one of the contract and service structures that best meet your needs. For example, EPAM Startups & SMBs offers the following Salesforce services:
Salesforce consulting: Access experienced consultants who can guide you toward your strategic initiatives.
Salesforce customization: Hire developers who tailor the Salesforce platform according to your specific business needs.
Salesforce implementation: Bring in a developer who manages all Salesforce configurations and setups.
Salesforce integration: Access talent that will ensure a seamless data flow between Salesforce and all other business-critical IT applications.
Salesforce AppExchange software: Extend Salesforce through its AppExchange software, allowing you to optimize all business functions with the most innovative apps and cloud-based services.
Salesforce migration: Involve expert developers who can handle all aspects necessary for a seamless migration without losing data integrity.
GET YOUR SALESFORCE PROJECT DONE RIGHT BY EPAM STARTUPS & SMBS
With 16+ years of Salesforce implementation practice and 2.4K+ Salesforce experts internationally, we're ready to get your Salesforce up and running.
get started
Salesforce is a comprehensive CRM platform that drastically improves customer experience. However, the true benefits of the Salesforce service cloud solutions only become available to those who effectively customize the platform to the needs of their business.
That's where outsourcing Salesforce can help you achieve your business goals. Compared to in-house development, an outsourced expert can rapidly augment your development team. Enhanced flexibility and specialization allow you to address specific problems related to Salesforce, leading to an accelerated development pipeline.
To access those benefits, you need to find a trusted vendor. A technical partner can provide the exact development services required by your business (in addition to the right talent). Be sure to contact us to discover if Salesforce outsourcing is right for you.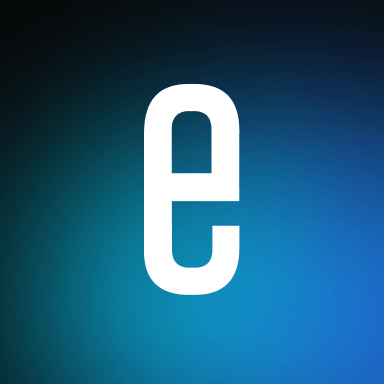 Written by
The Editorial Team of EPAM Startups & SMBs is an international collective of tech consultants, engineering managers and communications professionals who create, review and share their insights on business technology and project success tips.
The Editorial Team of EPAM Startups & SMBs is an international collective of tech consultants, engineering managers and communications professionals who create, review and share their insights on business technology and project success tips.