In this guide, you'll learn why tech support for small businesses is getting more popular, why SMBs should consider outsourcing business tech support, and how to find a reliable support provider.
What is tech support for small businesses?
Tech support for small businesses refers to the assistance and troubleshooting services provided to small businesses by a third-party support vendor. Such services address IT issues related to computer systems, software applications, hardware devices, networks, and other IT infrastructure components.
REINVENT YOUR SMALL BUSINESS IT SUPPORT WITH US
Take advantage of our 20+ years in remote tech support delivery to provide reliable 24/7 support to your staff and end users.
contact us
Why should small businesses consider outsourcing tech support?
Many small businesses struggle with resource constraints and limited budgets. Add inflation and the looming recession to the equation, and you get the picture: building or maintaining an in-house tech support team has become more challenging than ever.
At the same time, modern clients have high expectations from customer support, no matter the size of a business. In this regard, finding a reliable remote support services vendor is a game changer for businesses of all sizes.
With proper end user support services, SMBs can focus on their core activities, e.g., business development and customer acquisition, while meeting growing customer demands and improving user experience.
Below are six reasons SMBs should consider having a remote support partner:
Rapidly evolving technology. As technology advances, staying up to date with emerging tools and software requires specific knowledge. Outsourcing tech support ensures that your business can address technical issues with the latest technology.
Cybersecurity. As technology evolves, so do cybersecurity threats. Small businesses are more vulnerable to cyberattacks due to limited resources and sometimes outdated security measures. A tech support vendor can help identify vulnerabilities and provide enhanced protection against current and future threats.
Scalability and agility. Setting up a dedicated IT help desk allows you to easily scale your support needs up or down at any given moment. This level of flexibility enables you to respond to market changes quickly and effectively.
Access to specialized expertise. With a remote support partner, you gain access to a broader pool of specialized expertise in software, hardware, and cloud support services. This ensures that you receive comprehensive support without having to hire in-house IT experts.
Improved customer experience. Delegating tech support to experienced providers ensures customer satisfaction as you can resolve more support-related issues.
Cost-efficiency. Having a support service allows you to avoid unplanned expenses associated with hiring new IT specialists and gives you access to cost-effective support services tailored to your business requirements.
What are the typical IT help desk services?
Typical tech support services involve providing L1, L2, and L3 assistance, which might include:
Troubleshooting: Resolving technical issues with computers, servers, apps, network connectivity, email systems, printers, and other IT-related components
Software support: Assisting with software installation, configuration, updates, and troubleshooting
Hardware support: Providing tech support services for various on-site hardware
Most remote support vendors provide their services in three key areas:
IT infrastructure support services include various activities to ensure smooth operation, maintenance, and management of hardware, software, networks, and other IT infrastructure components.
Data operations support services refer to the process of managing and maintaining data-related operations ensuring data assets' availability, quality, and security.
Support automation tools allow small businesses to streamline support processes using automation technologies, including robotic process automation (RPA) and machine learning (ML).
What tech support service models are there?
The model you choose will depend on your business requirements, budget, IT infrastructure, and expected support volume. These are the current offerings:
On-demand support. This model suits businesses that need to engage remote support services on an as-needed basis. Businesses can contact the vendor whenever they require assistance or encounter technical issues. It is a pay-as-you-go model, meaning you get billed based on the services provided or the time spent on resolving specific issues.
Retainer-based support. In this model, businesses enter into a contractual agreement with a remote support vendor. The agreement outlines the scope of support services, response times, and number of hours or resources allocated per month. Businesses pay a fixed monthly or quarterly retainer fee regardless of total support requests or hours spent. This model provides a predictable cost structure and ensures that dedicated support resources are available as per the agreement.
Dedicated support team. This option provides a personalized support experience, with a dedicated support IT team working exclusively with you. If you have specific support requirements or issues requiring a deeper understanding of your technical environment, go for this model.
Project-based support. This model suits businesses requiring remote support for specific projects or initiatives. Support services are provided throughout the project duration, ensuring successful completion within the agreed-upon scope.
Managed services. In this scenario, a remote support vendor takes full responsibility for managing and maintaining networks, servers, security, backups, and software applications. The vendor ensures proactive monitoring and issue resolution, often for a fixed monthly fee.
HIRE REMOTE SUPPORT EXPERTS WITH EXPERIENCE IN YOUR INDUSTRY
We provide 24/7 consultation and support services to SMBs, startups, and fast-growing businesses.
What service model should you choose?
When discussing engagement models with a potential support vendor, choose one that aligns with your specific needs. Here is some advice to help you choose the appropriate model:
Assess your support requirements. Consider factors such as support request volume, complexity of technical issues, desired response times, and level of customization required.
Budget considerations. Assess your budget and determine how much you can allocate to remote support services. Evaluate each engagement model in relation to your support requirements and financial constraints.
Evaluate response times and availability. Consider the required response times and the availability of support services. If you need round-the-clock support or quick response times, look for engagement models that offer full-time support or prioritize response times.
Assess your internal resources. Evaluate the technical expertise of your IT staff. Determine if you have the in-house skills to handle support internally or require external expertise. If you need specific expertise, consider engagement models that provide access to specialized IT professionals or a dedicated support team.
Consider long-term support needs. Assess your future growth plans and long-term support requirements. If you anticipate expansion, choose an engagement model to accommodate your future needs. Models like dedicated support teams or managed services can provide a long-term partnership with the support vendor.
Evaluate recommendations and reviews. Evaluate different support vendors and compare their offerings, track record, and customer reviews. Request and review their service level agreements (SLAs), security measures, and any additional terms and conditions relevant to the engagement model.
When choosing a remote support partner, mutual understanding is integral to fruitful cooperation. Make a detailed list of your support requirements, expectations, and business objectives to ensure your potential partner can suit your needs.
How to choose a reliable tech support provider
Finding a reliable tech support provider requires research and thoughtful consideration. When making a list of potential partners, think about the following:
Consider support vendors with a proven track record, preferably in your industry.
Assess your potential partner's experience.
Evaluate their ability to manage your specific request and IT infrastructure.
What tech support competencies should you look for?
Choosing a potential remote services provider requires assessing its competence in six areas.
Technical proficiency. The remote tech support provider should possess strong technical skills and knowledge relevant to specific industries. They should be well-versed in dealing with various systems, software, devices, and troubleshooting methods.
Communication skills. It's hard to underestimate the importance of effective communication between parties. Look for professionals who can explain various technical concepts clearly and concisely.
Problem-solving abilities. Remote support providers should be adept at analyzing complex situations, identifying the root causes of issues, and devising appropriate solutions. Look for a resourceful and adaptable vendor that can assess problems proactively.
Patience and empathy. Small business IT support often involves dealing with frustrated or stressed individuals. A good support provider should be patient and empathetic toward your customers' or employees' concerns.
Time management. Your support partner should be able to prioritize tasks effectively, manage multiple support requests simultaneously, and ensure timely resolution of issues.
Remote collaboration skills. In some instances, remote support may require collaboration with other team members or departments. Look for individuals who can effectively share knowledge and join efforts to solve complex problems quicker.
How we can help you with best-in-class IT support for your small business
Here at EPAM Startups & SMBs, we provide a range of remote IT support services for small businesses relying on our 20+ years of tech support expertise, all-inclusive IT consulting services, and proven support technologies in our stack.
Our vetted remote support experts have years of experience in various industries and provide all-around support services to startups and established businesses alike.
SUPPORT IS BUSINESS-CRITICAL
Stay aligned with emerging support technologies and industry trends. Contact us today to learn how our remote support services can help you.
Recession or not, small business owners should prepare for whatever economic challenges may come in the future. Reliable and competent remote support can save valuable resources, minimize downtime, and ensure that technical issues are promptly resolved.
Take the time to evaluate potential providers, consider their expertise, and assess their compatibility with your business requirements. Considering the competencies mentioned above, you can make an informed choice and partner with a remote IT support provider that meets your specific IT needs to the fullest. We hope this guide will help you find a reliable remote tech support vendor.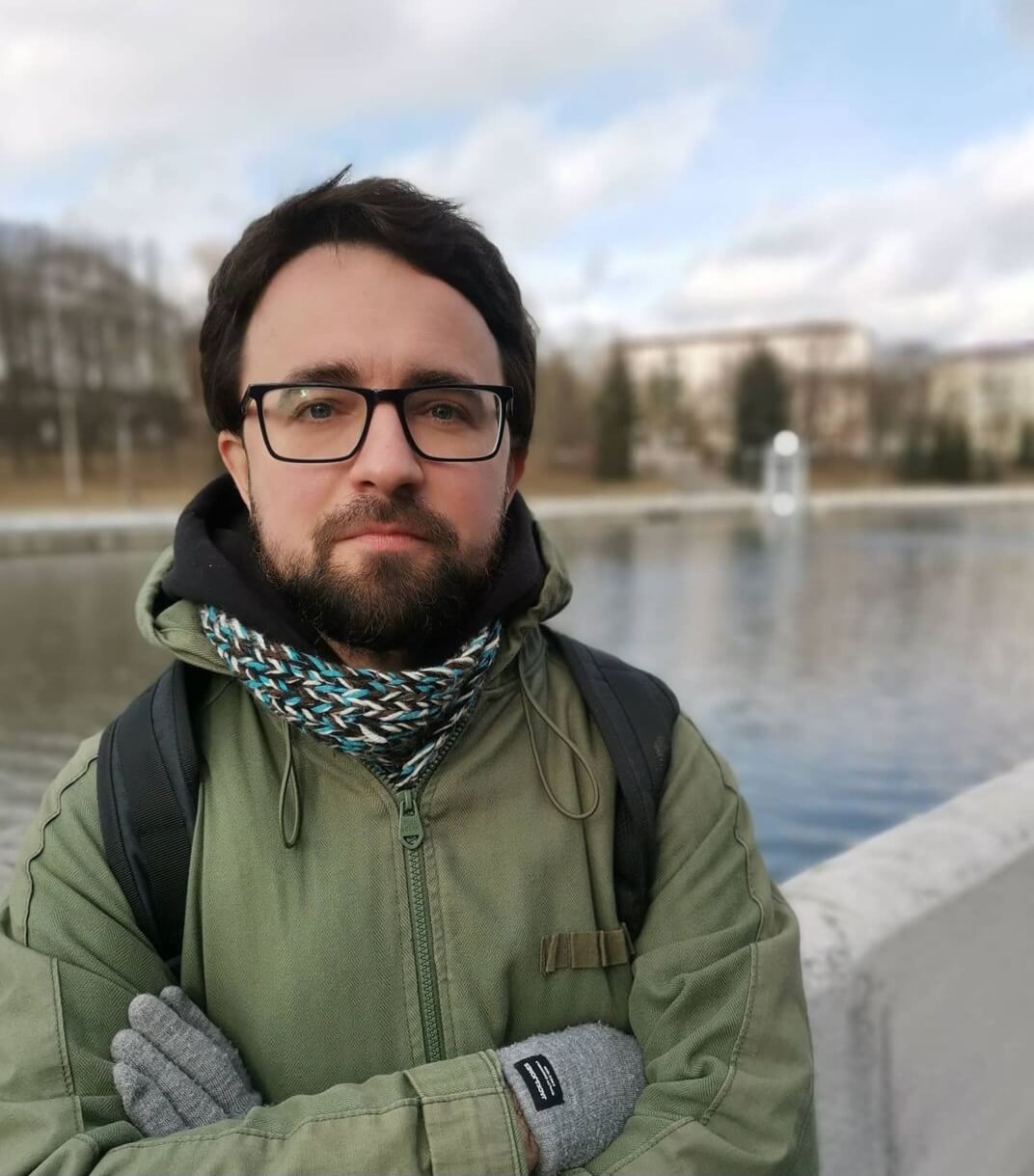 Written by
Since 2011, Dmitri has been helping business readers navigate the technology market through expert analysis and editorial work. At EPAM Startups & SMBs, Dmitri shows startups and SMBs across industries how to drive business value from their software engineering investments.
Since 2011, Dmitri has been helping business readers navigate the technology market through expert analysis and editorial work. At EPAM Startups & SMBs, Dmitri shows startups and SMBs across industries how to drive business value from their software engineering investments.