Becoming a business analyst requires a strong soft skill set. A business analyst cover letter is an opportunity to show employers that you have effective written communication skills in addition to analytical expertise.
Cover letters can also help you showcase how your skills could apply to a business's needs. A cover letter provides a great way to summarize the most important elements of your resume.
Below, you'll find out everything you need to include in your cover letter. You can also download our free template to save time when creating your letter.
How to write a cover letter for a business analyst position
When writing a cover letter for a business analyst position, show your hard and soft skills. Below are some tips you can use to display those skills:
Focus on important business analyst skills
Hard skills are specific abilities born from your expertise. For a business analyst, here are some general hard skills you should reference in your letter:
Data analytics
Proficiency with computers
Research skills
Developing use cases and diagrams
Microsoft Excel and SQL
Take some time to look through our list of remote business analyst jobs to see what employers look for. Job posters usually show the most important skills businesses want at the top. An IT business analyst cover letter will highlight different skills than that of other kinds of analysts.
Show your contribution (not your team's)
When talking about your hard skills, it's best to explain how you applied them to specific jobs and situations. However, you should be careful to focus on what you brought to the team, not on what your team brought to the business.
If you can, describe your contribution with specific, measurable metrics. For example, a report along with suggestions for improvement you provided increased the efficiency of meetings by 20 minutes.
While the team's contributions sound more impressive, employers don't care what your ex-coworkers did — they want to hear from you.
Display your soft skills
Soft skills refer to your interpersonal skills. These days, the ability to communicate is paramount. Thankfully, a cover letter is the perfect place to start.
Cover letters provide an opportunity to display your written communication skills. Writing clear, concise, and focused information is crucial. After all, when you write reports and recommendations, those skills will come in handy.
Make sure each individual paragraph has a purpose. Typically, you'll want this breakdown:
The first paragraph should be an introduction.
The second and third paragraph show your experience and education.
The last paragraph affirms your passion for the field and business.
Use the hiring manager's name
In your introduction, you might be tempted to rely on that "to whom it may concern" line. This line is too formal and won't appeal to your potential employer. Instead, use the hiring manager's name.
Referring to the hiring manager by name will draw their attention. Do some research to find out their name. If that's not an option, saying "Dear Recruiter" works in a pinch.
Provide your reasons for applying
When applying for a job, employers often look for why you are applying. Your cover letter should answer that question.
Usually, the best reason for seeking a new job is that you want a better fit. The companies or positions you apply for should fill you with excitement and passion. If the positions you look at don't make you excited, take a step back to reevaluate what you want.
Show your passion in the cover letter by sharing how you admire the company. If the company isn't known for much, focus your passion on what you do. Passion is a big part of what draws employers to the best talent.
Writing a cover letter as a senior-level business analyst
When writing as a senior business analyst, the tips above still apply. However, you'll need to make your points stronger.
Note that seniors in any position have 10 or more years under their belt. So it's like writing a senior business analyst cover letter with experience. You can focus on your education as well, but only if it is compelling (like having an MBA).
People hunting senior analysts also look for excellent communication skills. Here are a few hard/soft skills you can share in your cover letter:
Deep business understanding
Strong leadership skills
Managing client expectations
Excellent technical skills
Soft skills are just as important as hard skills, if not more. Have a fellow analyst review your cover letter before you submit it. Another set of eyes can identify major errors.
Try to stay calm and collected, as you write best when relaxed. Once you get through with this, you can start doing research on business analyst interview questions.
forget about cover letters!
Apply to EPAM Anywhere with just your CV. Start now to find the best-matching remote job at EPAM Anywhere for you.
find me a job
Business analyst cover letter sample
Below is a quick example of a cover letter for a business analyst position. You should also download our free template for a more detailed version.
Dear [Hiring Manager],

As someone with an accomplished background in business analytics, I was happy to learn of this opportunity. I've admired [company name] for a long time, particularly because of [specific company initiative related to your industry]. My background in [past job] and your need for [skill from job description] make me an ideal candidate for your needs.
In my previous/current employment, I effectively analyze(d) business processes and provide(d) recommendations. Regarding your need for [necessary skill from job description], I have performed a deep analysis to improve similar issues at my company. My work has resulted in [specific, measurable improvement] for [old company], so you can trust that I provide excellence.
My educational background at [school] taught me what I need to work in any environment. I have a [degree] in [field], providing me with a relevant educational background. I also took part in [field-related activities] during my time at school, which gave me a deep understanding of business analytics.

I would love to work for [company] and have the passion and skill set to help it grow.
Thank you for your time and consideration. Good times to reach out to me are [specific timeframes]. Maybe we can meet at [local coffee place] to discuss this? You can reach me at [phone number] or [email] to set up an interview. I look forward to hearing from you.
Sincerely,
[Full Name]
Apply for a business analyst job at EPAM Anywhere
Now that you know how to write a cover letter for a business analyst position (senior or otherwise), you can use these newfound skills on us. Use the tips from this list to apply for one of our jobs at EPAM Anywhere.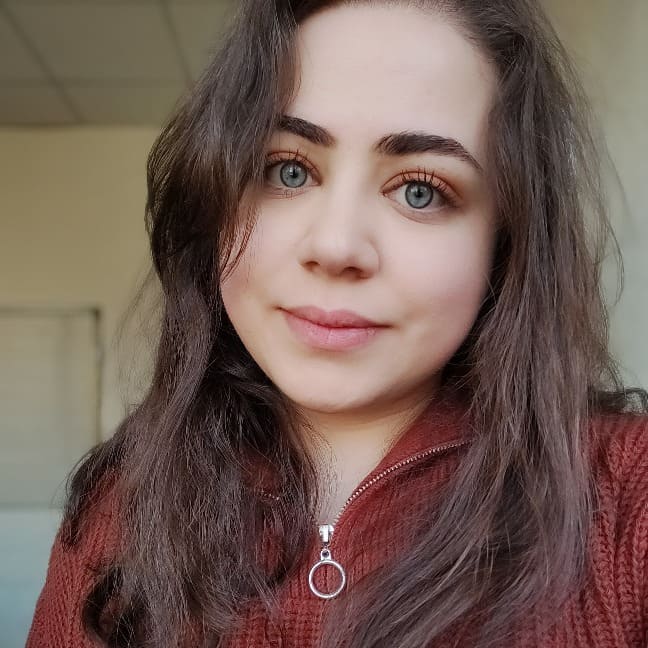 written by
With a focus on remote lifestyle and career development, Gayane shares practical insight and career advice that informs and empowers tech talent to thrive in the world of remote work.
With a focus on remote lifestyle and career development, Gayane shares practical insight and career advice that informs and empowers tech talent to thrive in the world of remote work.