If you see your full-stack development dream job, you'll want to stand out. To do this, you'll have to create a great cover letter.
Regardless of your chosen job, a cover letter is helpful. To find out why cover letters are important and learn how to write them, read our article below.
Why write a cover letter as a full-stack developer?
Cover letters are helpful tools for both companies and candidates. The main reason to write a cover letter as a full-stack developer is that it will increase your odds of getting the job.
You'll find out pretty quickly that when you see "optional" next to the cover lever, it means "expected." The cover letter is an expression of enthusiasm from the prospective employee.
For the employer, it helps you express why you would be the best fit for any position. You'll be able to cite examples from your resume, providing details on how those examples apply to the company's needs.
Connecting your accomplishments to company needs provides concrete evidence of your value. This reduces the amount of work an employer has to do to consider you, making you seem more attractive.
Cover letters are a great way to show your passion for coding, highlight your problem-solving skills, emphasize your soft skills, and get you to the next phase, where it's time to get ready for full-stack developer interview questions.
forget about cover letters!
Apply to EPAM Anywhere with just your CV. Start now to find the best-matching remote job at EPAM Anywhere for you.
find me a job
What to include in your full-stack engineer cover letter
All cover letters share similar elements, including the following:
Header: Your name and contact information are at the top of the page. You should also include links to your LinkedIn profile and portfolio.
Greeting: This greets the reader, which is best done with their full name and title. If you don't have that, use "Dear hiring manager." Avoid the overly formal "To whom it may concern."
Body introduction: The body paragraphs contain an introduction, claims for why you are the best, and a closing statement. The introduction explains to the hiring manager how excited you are to apply and why you are interested.
Main body: The main body explains why you are the best fit for the position. At this point, you should connect your skills and accomplishments to job needs from the description. Pull up the description, starting with the top issues, and ask yourself how your achievements or skills address those needs.
Closing salutations: This final section of the body thanks the hiring manager for their time. If you live nearby, mention that you are excited to talk about the job. Feel free to suggest nearby locations to meet or times that work for you.
Closing signature: This should restate your name and contact information from the introduction.
You might think that this isn't too different from other types of letters, such as a Java developer cover letter. The format of these cover letters is mostly the same. Often the only difference between cover letters is the points you want to emphasize.
For example, a full-stack web developer cover letter can also emphasize design skills. You might not need this when applying for other types of positions.
You'll also find that each full-stack development position emphasizes different areas. So, it's good to get into the practice of writing a new cover letter for each job.
Typically, the areas you'll need to change are those in the main part of your body. Using the job description as a base, you can make creating your cover letters easy by using helpful sample cover letters for full-stack developers like the one below.
A sample cover letter for full-stack developers
If you want the full-stack software engineer career of your dreams, here's a full-stack developer cover letter example you can draw inspiration from.
It starts with your header, which is pretty simple:
Janelle Dubson
Full-Stack Developer
1 (123) 456 - 7890 || janelle@dubsondeveloper.com
www.dubsondeveloper.com
February 8, 2023
Full-Stack Development Company
Tim Sanderson
123 Fake St
Springfield, OH 77777
Next, you'll see a short greeting that leads into the introduction:
Dear Mr. Sanderson,
I'm writing to you about the lead full-stack Java developer position at Full-Stack Development Company. As you said in the description, you are looking for someone with both backend and frontend experience who is open to learning Salesforce. I want to express my interest and share why I would be the best fit for the job.
Next, you can get into areas of the job description in your body. Ideally, you'll want to address a minimum of three points from the job description:
You mentioned that you needed someone to make responsive, mobile-friendly web pages in your job responsibilities. I worked on www.goodwebsite.com, increasing their mobile page loading speed to under one second. This was a significant improvement from the prior loading speed of four seconds.
The second stage of this job applies to your second requirement, where I built a series of intuitive web pages based on the new mobile standards. The results were easily scalable, resulting in a process I could duplicate across hundreds of pages. You can find more details in my portfolio at dubsondeveloper.com/goodwebsiteproject.
In my seven years of industry experience, I've worked alongside and run many teams. During this time, I learned how to work with essential tools like Java, Spring MVC, HTML5, CSS3, JavaScript, Bootstrap, Angular, jQuery, and Node.js. You'll find examples of this alongside my work with amazing people in my portfolio.
And finally, the closing body section and signature:
I'd be happy to discuss things with you further. If you'd like, you can contact me directly via my phone number from 8 AM to 2 PM PST or by email, and I can get back to you as soon as possible. I'd love to hear from you and contribute to your important project.
Sincerely,
Janelle Dubson
1 (123) 456 - 7890
janelle@dubsondeveloper.com
www.dubsondeveloper.com
If you would like a more detailed example of a cover letter, you can download our full-stack developer cover letter sample.
Apply for a full-stack developer job at EPAM Anywhere
You'll find making a cover letter much easier with these tips and examples. For the most part, you don't have to change much. The format can stay the same, but the details can vary.
Try these cover letter formats out on one of our open positions. Apply for remote full-stack developer jobs at EPAM Anywhere today!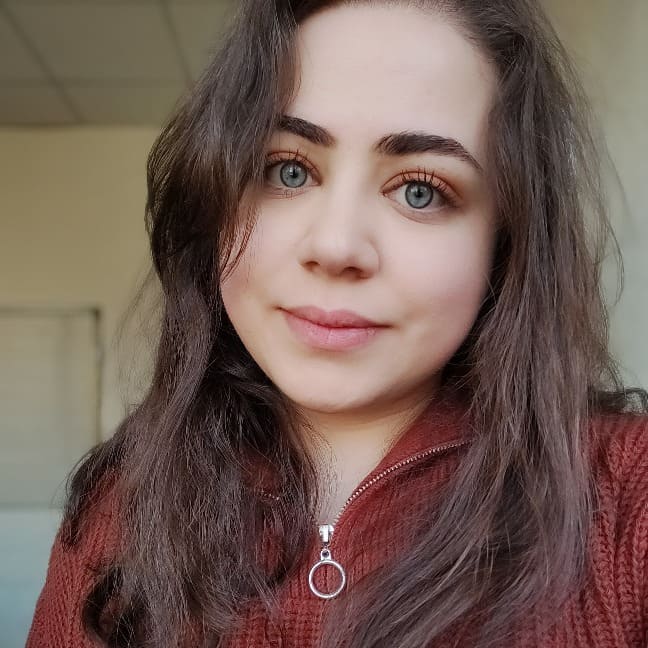 written by
With a focus on remote lifestyle and career development, Gayane shares practical insight and career advice that informs and empowers tech talent to thrive in the world of remote work.
With a focus on remote lifestyle and career development, Gayane shares practical insight and career advice that informs and empowers tech talent to thrive in the world of remote work.