You never get a second chance to make a first impression. To make a lasting impression on a company, you need to craft a well-written, concise, and compelling CV, and EPAM Anywhere is no exception.
How to prepare an impressive CV to secure a phone screen interview with EPAM Anywhere's recruiter? In this article, we'll explain how to write a CV that presents you as a qualified professional that is a perfect fit for your desired position and how to make your CV stand out from the competition.
A summary is a brief and concise overview of your core qualifications, strongest skills, and other competitive advantages. The perfect length of a summary is 7-10 sentences. You can present the information as a bulleted list for better readability and to facilitate skimming.
At EPAM Anywhere, the summary is one of the vital blocks on your CV. When done well, it helps you immediately make a connection and use the key terms that match the position description. When recruiters scan your CV, they want to find the skills, qualifications, and experience that the position requires. A carefully crafted summary helps you create an "aha" moment for the reader and indicates why you're applying for the job.
A summary also demonstrates your efforts to create a tailored CV and your motivation to get the job.
Here's the summary structure you can follow in your CV:
List your strongest soft and hard skills
Include your major areas of expertise; if you possess any professional certification, list it here.
Mention business domains you have the most experience with.
Describe your responsibility level (supervising others? leading the team? managing the project? mentoring less experienced colleagues? conducting interviews?, etc.)
Summary examples:
Oracle DB Administrator with more than 12 years of IT experience (DB administration, data modeling, triggers and stored procedures development)
Proven practical experience with Oracle Development (forms, reports)
Successful experience in business application support (Enterprise-level of high availability systems)
Key business domains: Telecommunication; Software Development; Production and Retail; Ecommerce
Worked effectively in a multicultural environment
Hands-on experience developing and implementing global disaster recovery strategy for enterprise-level customers
Finally, consider these do's and don'ts when composing the summary section:
Do: create long-lasting positive impressions by using strong verbs and describing goals and the results achieved.
Don't: include personal information, such as your marital status or work experience that is irrelevant to the vacancy you're applying to.
2. Present your skills properly
When it comes to skills and qualifications, the right presentation is key. An effective CV is scannable and readable, so make sure your skills section stands out. Again, a bulleted list can be useful to present your skills.
Let's see how to write a successful CV when applying for a remote software engineer job at EPAM Anywhere. Here's a short checklist to follow when describing your technical qualifications:
Programming languages (ex., Java, Groovy, JavaScript, etc.)
Technologies and frameworks (ex., Spring Framework, Hibernate, AngularJS, jQuery, Ajax, etc.)
Tools (ex., Maven, Ant, Gradle, etc.)
Operating systems (ex., Windows, Linux, macOS, etc.)
Databases (ex., MS SQL Server, MySQL, MongoDB, etc.)
Version control systems (ex., Git, SVN, etc.)
Integrated development environments (ex., Eclipse, Visual Studio, etc.)
Web/application servers (ex., Tomcat, GlassFish, etc.)
Methodologies (Agile (Scrum, Kanban), Waterfall, ITIL for software developers; PRINCE, PMBoK, or similar for project managers; ISTQB for quality assurance engineers, and so on)
Also, specify your knowledge of foreign languages like English and include your level according to a CEFR (Common European Framework of Reference for Languages) standard: A1, A2, B1, B2, and so on.
send us your CV for review!
Ready for a real-life test of your resume? Send it to our recruiters and see if there's an open job matching your profile.
submit your CV
3. Demonstrate your working experience
Next, let's review how to write a successful CV section concerning your working experience. This section is a place where you back up what you've said in your summary.
Which format is best to present your working experience? Recruiters look for the following:
Dates of employment
Job title
Company name
Location
List of projects you worked on and your responsibilities
Don't necessarily describe all of the companies you've worked for. You should list your previous work experience in reverse chronological order, mentioning your role and responsibilities. It would be nice to indicate any work-related achievements and the impact you made while working at the company.
Let's take a look at an example of an acceptable project description.
Customer. If possible, describe their business domain, global or local reach, and major milestones.
Project. Briefly describe the project scope, business value, and its challenges.
Project roles. Mention all the project roles you performed and note if you performed several roles on a single project, for example, Project Manager and Scrum Master.
Team. Describe the team roster without including names, for example, 1 Project Coordinator, 2 Quality Assurance Specialists, 3 Ruby/Ruby on Rails Developers.
Your responsibilities. This is one of the most critical parts of your CV. In this section, focus on things like your project responsibilities, contributions to the project, day-to-day activities, the methodology adopted, and communications in which you were involved. As you might have already guessed, your duties and responsibilities are the most significant part of this section. Include at least five detailed responsibilities you've had at your past job to make your CV look sufficiently substantial.
Pro tip: when describing your past working responsibilities, use strong verbs and avoid passive voice.
"A very important point is an indication of your plans for development as a specialist. If you are already an experienced engineer, indicate which areas you are going to study as deeply as possible and tell why (so that it doesn't sound like an empty promise but a conscious thought and a real goal). Perhaps you will be offered to develop in this direction. Quite often, talented engineers become very good managers."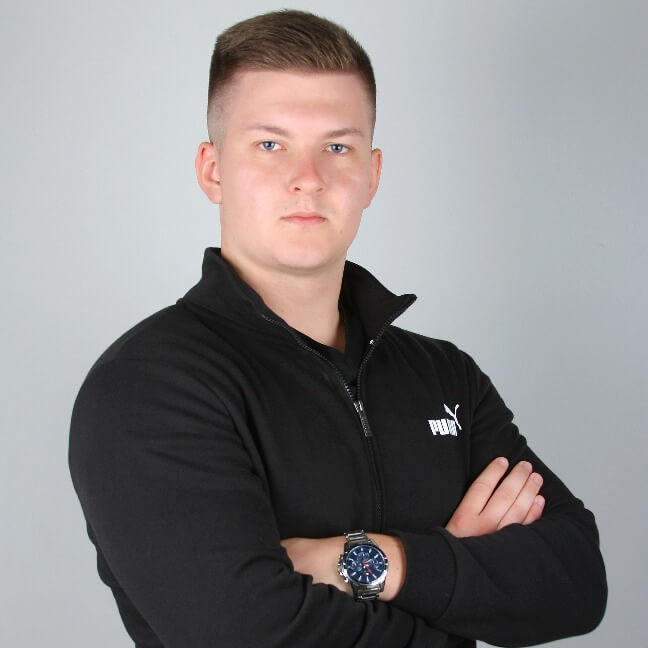 Examples:
Participated in discussions about application functionality with power users from the customer side. Conducted technical meetings at the start of every sprint to identify the most efficient solution. Presented and delivered demos for the customer.
Organized and managed operational troubleshooting and performance optimization processes; developed and reviewed disaster recovery procedures; created and implemented support desk processes optimization.
Avoid unnecessary jargon like acronyms, abbreviations, or other concepts and terms that are not widely accepted in the industry and might only be familiar to your former colleagues.
4. Talk about your education
In this section, identify the universities you graduated from and the degrees or certifications (if any) you received. The information should also be organized in reverse chronological order, starting from the most recent experience and working backwards.
Keep the education section organized. Our simple rules are the following:
Translate your educational institution into English
Maintain a consistent order of information (name of the education establishment, faculty (college), degree (diploma), specialty, training or courses, certificates)
Regarding certificates, include widely acknowledged certifications like TOEFL, ISTQB for QA, etc., rather than local certifications and workshops that aren't widely accepted or known to a global audience
Do not use abbreviations. Provide the full name of your institution instead.
5. Make your CV stand out
Next, some final thoughts on how to make an impressive CV. If you have some achievements like certificates, and learning accomplishments, it makes sense to include them on your CV. But don't rush to add them all.
Here's what recruiters expect to see in the recognition section:
Information about your award. While industry professionals may be familiar with award names, a recruiter might not know them. Include the name of an award, the date it was issued and by whom, and a brief description of the award.
Relevant awards and recognitions. Think twice before including every single award in the section. On the one hand, they indicate that you are a hard worker and proactive and, on the other hand, employers may not be interested in finding out you're the chess player of the year in your local community.
The impact you've made. Maybe you've raised significant money when volunteering or helped resolve a serious social issue. Explain the positive impact you've made and emphasize the results of your achievement.
If you have any substantial employment gaps on your CV, consider adding information about the experiences you've had during that time. Maybe you acted as a consultant, volunteered to help local businesses, or received additional training. Anything that shows that you've been developing your skills like other job seekers can help you explain a gap in your employment history.
Finally, stay positive no matter what. Frame any challenges on your CV as opportunities and lessons you've learned rather than problems you couldn't handle. Employers are looking for creative people with a positive attitude who can admit their mistakes and move forward after difficulties.
How to write a CV: wrapping up
After reading this blog post, have you found the gaps that prevent you from creating your most effective CV? Here is a short recap from us:
Create concise, to-the-point statements describing your skills and why you are applying for a particular job.
Do your research, so you describe your skills and work experience properly using the language common in the industry, and make sure it matches the job description.
Turn your employment gaps into opportunities for development, not failures.
Keep it down to 3-4 pages of well-formatted, concise, and organized information. Save details for an interview and personal communications.
Here's a downloadable template of an ideal CV that will help you be well-prepared when applying for a job with EPAM Anywhere.
Happy CV writing!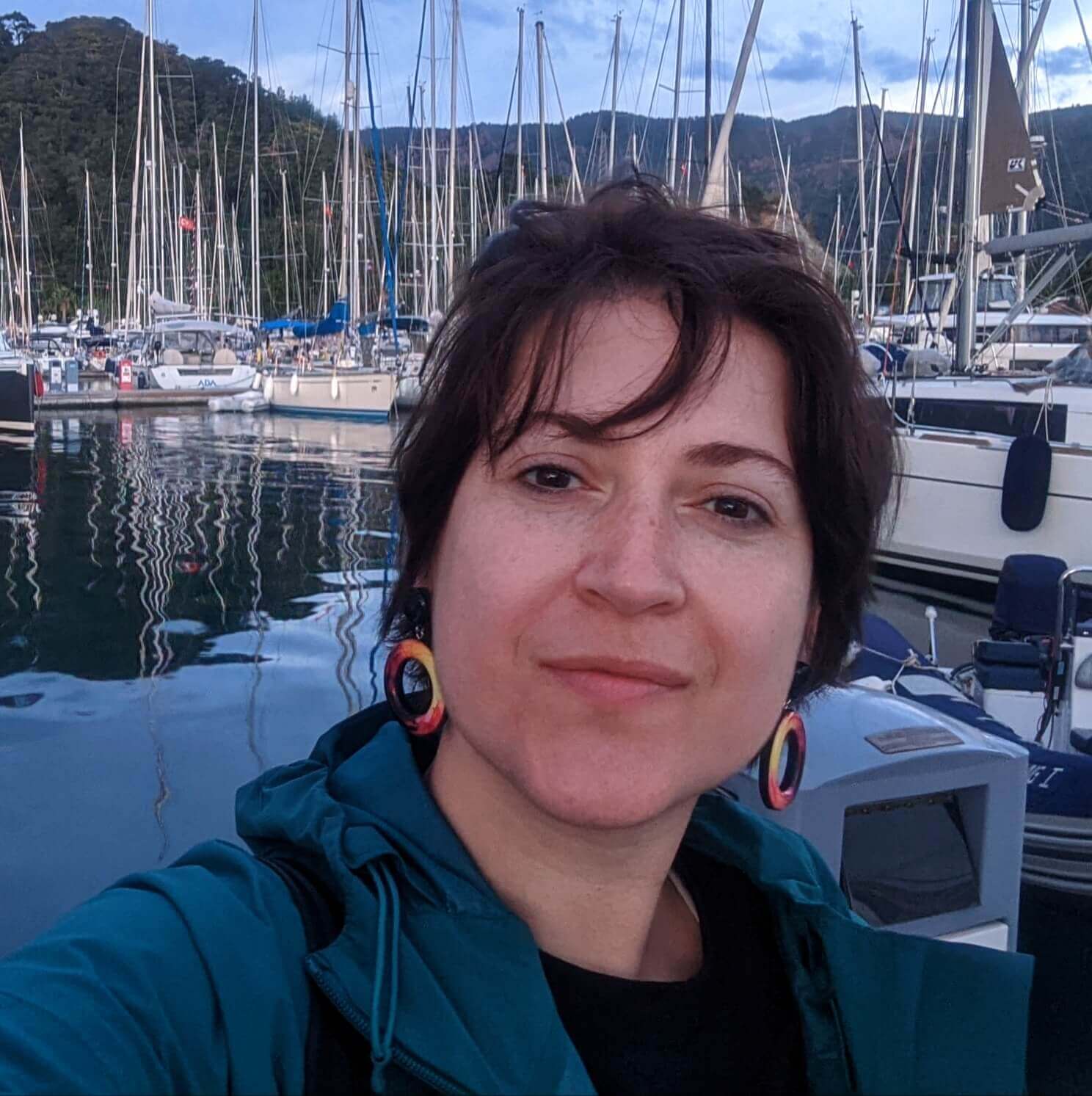 written by
As Chief Editor, Darya works with our top technical and career experts at EPAM Anywhere to share their insights with our global audience. With 12+ years in digital communications, she's happy to help job seekers make the best of remote work opportunities and build a fulfilling career in tech.
As Chief Editor, Darya works with our top technical and career experts at EPAM Anywhere to share their insights with our global audience. With 12+ years in digital communications, she's happy to help job seekers make the best of remote work opportunities and build a fulfilling career in tech.