Are you looking to land a job as an SQL developer? Or perhaps you're an SQL developer looking to create an impressive SQL resume that grabs the attention of hiring managers and grow your salary? Crafting a well-structured and compelling resume is crucial in today's competitive job market, especially for technical roles like those in SQL development.
An SQL developer is responsible for creating databases, writing queries, and developing Structured Query Language (SQL) applications. To become a successful SQL developer, a professional should exhibit an excellent understanding of SQL programming, good knowledge of database design principles, and professional experience in data analysis and modeling.
What to include in an SQL developer resume
Hiring managers and recruiters often get inundated with resumes when open jobs are posted online. If you want your resume to stand out, you must therefore ensure that it has all the relevant sections and details that hiring managers in the software development industry are looking for.
When writing an SQL developer resume, it's essential to include specific sections and information highlighting your skills, experience, and qualifications. Here are the key sections you should include in your SQL developer resume:
SQL developer resume headline
Your headline should be concise yet descriptive enough to give employers a clear idea of who you are and what position you're applying for. Start your resume with a catchy headline that briefly summarizes your professional identity as an SQL developer.
Remember to keep the headline brief yet impactful, highlighting your experience and expertise in SQL development. In many cases, this is the first thing recruiters look at and could determine whether you pass the initial screening or not.
An excellent example of a headline could be something like: "Skilled Oracle PL/SQL Developer with 5+ Years of Experience in Database Management and Optimization."
Resume summary for an SQL developer
Follow the headline with a compelling resume summary that provides a snapshot of your career highlights and critical skills. Your summary should provide a brief overview of your qualifications and experience as an SQL developer.
Make sure to tailor this summary to the specific job you're applying for, emphasizing the skills and experiences that align with the role — for instance, "Results-oriented SQL developer with a proven track record of designing and implementing complex databases, optimizing query performance, and ensuring data integrity. Proficient in MS SQL Server, Oracle, and MySQL."
send us your CV for review!
Ready for a real-life test of your resume? Send it to our recruiters and see if there's an open job matching your profile.
submit your CV
SQL developer roles and responsibilities by project
This section should provide employers with detailed information about the roles and responsibilities you've held as an SQL developer on various projects. It should include details such as the type of project(s) worked on (e.g. business intelligence platform development), technologies used (e.g. Oracle PL/SQL), tasks performed (e.g. designing databases and writing complex queries), and metrics achieved (e.g. improved performance by 20%).
Where possible, you want to provide insights into your successes so that recruiters can quickly envision your impact on their own projects.
Highlight your involvement in data management, data warehousing, database design, query optimization, data migration, performance tuning, and any other relevant tasks. This section helps demonstrate your hands-on experience and expertise in various SQL development projects.
Top SQL developer skills in a resume
Employers look for specific skills when hiring an SQL developer. Make sure to include a dedicated section that highlights your technical skills related to the advertised role. Employers often use Applicant Tracking Systems (ATS) to ensure that they only see the most relevant resumes, so it's essential that you list skills that are applicable to the job opening, making it easy for employers to shortlist you.
You can and should still mention some of the more popular SQL developer skills, such as proficiency in database design, query optimization, data modeling, and performance tuning. Additionally, showcase any other relevant programming languages or tools you're familiar with, such as JavaScript, Python, Java, or ETL (Extract, Transform, Load) tools.
However, soft skills are also crucial for developers, so anything you can highlight around customer service, project management, troubleshooting, and team leadership should likewise be mentioned.
Education and certifications
Include your educational background, mentioning your degree (most employers look for at least a bachelor's degree in computer science or a related field), university, and graduation year. If you have any certifications relevant to SQL development, such as Microsoft-Certified Azure Database Administrator Associate or Oracle-Certified Professional, list them in this section.
Certifications add credibility to your skills and demonstrate your commitment to professional growth.
SQL resume writing tips to help you stand out
Now that you know what to include in your SQL developer resume, let's explore some essential tips to make your resume shine and stand out from the competition.
Pick the perfect resume format for an SQL developer
When choosing a resume format, opt for a clean and professional design with good use of bullet points that are easy to read. A chronological format, which emphasizes your work experience and achievements in reverse chronological order, is typically preferred for SQL developer resumes. However, if you have limited experience, consider using a functional or combination format to highlight your skills and achievements. In addition, pay attention to the font and font size, as you want hiring managers to be able to read your resume with ease.
Showcase your work's real impact
Quantify your achievements and demonstrate the impact of your work wherever possible, such as by attaching a portfolio. For example, mention how you optimized a data warehouse, resulting in a 30% improvement in performance, or how you implemented a data migration plan that successfully transferred 10,000 records without any data loss. By quantifying your achievements, you provide concrete evidence of your capabilities and directly showcase your value to potential employers.
Use power words
When describing your roles, responsibilities, and achievements, use action verbs and 'power words' to make your resume more dynamic and engaging.
Instead of saying "Responsible for query optimization," use "Streamlined query performance by implementing advanced optimization techniques."
Power words like "optimized," "designed," "implemented," and "enhanced" make a more substantial impact and grab the attention of hiring managers.
Include industry keywords
Hiring managers often use applicant tracking systems (ATS) to filter through job applications. These tools may be programmed to look for specific keywords and phrases related to the position or industry. To ensure your resume appears on an ATS, include popular industry-specific keywords in the summary and throughout your work experience section.
Include relevant technologies and tools
In the technical skills section, mention specific technologies, tools, and frameworks you have hands-on experience with. This could include database management systems (DBMS) like Oracle, SQL Server, MySQL, or PostgreSQL, as well as programming languages, version control systems, and data integration tools. Be sure to list exact technologies whenever possible, which will help you stand out in the resume-screening process.
Tailor your CV to each job application
Avoid using a generic resume for every job application. Instead, customize your resume to align with the specific requirements of each position. Remember that a generic resume will probably not meet the criteria for the new role when passed through an ATS.
Carefully review the job description and incorporate relevant keywords and skills throughout your resume that are applicable to that specific description. This shows employers that you have taken the time to understand their needs and increases your chances of getting noticed.
Include a personalized cover letter
Accompany your resume with a well-crafted cover letter highlighting your motivation, relevant experience, and enthusiasm for the role. Use this opportunity to showcase your communication skills and demonstrate why you'd be the perfect fit for the position.
A personalized cover letter helps you make a solid first impression and can significantly increase your chances of getting an interview.
Review and proofread
Take some time after you've written your resume and cover letter to review them with a keen eye. Check for typos, formatting errors, and any other mistakes that could damage your credibility as an applicant. Also, don't forget to get your resume and cover letter reviewed by a trusted friend or mentor to get their perspective.
Senior SQL developer resume sample for your inspiration
To provide you with further guidance, here's a sample resume for a senior SQL developer:
NAME SURNAME
Senior Database Developer
SUMMARY:
Highly qualified database developer with experience in providing stable, secure, and reliable enterprise-level database services
Mature IT professional with proven record of success in translating business requirements into flexible and sustainable solution design
Deep theoretical knowledge and hands-on experience in data modeling
DB professional with proven record of success in DB architecture creation and customer requirements design (gathering, formalizing, and implementation)
Major interests are cloud and big data technologies, Azure-adept
Comfortable with various project roles: Data Modeler, DWH Developer, DB Key Developer, DBA, Support Engineer
Experience in leading DB development team and communicating with customer representatives (technical specialists and key business users)
Agile believer and follower
Adept at overseeing all phases of software development lifecycle, from design and documentation to implementation and maintenance
Strong problem-solving skills and ability to work in deadline-oriented environment
Get along with people at all levels and qualifications, speak technical languages with professionals and business language with executives or/and power users on customer side
Quick learner
TECHNICAL SKILLS:
Consulting practice:
Data protection
Governance, risk, and compliance
Technology consulting
Engineering practices:
Data solution architecture
Database management and operations
MS SQL DB development
MS SQL Server architecture and performance tuning
Optimization
Cloud support services
Data software engineering
Database monitoring, implementation, and maintenance
Database concepts
Databases performance testing
ETL/ELT solutions
Software engineering practices
Technologies:
ActiveX
Borland Delphi
Change data capture (CDC)
Component object model
Databases
Firebird
IBExpert
Interbase
Microsoft SQL Server (SSAS, SSRS)
Object Pascal
Oracle
PL/SQL
Pascal
RDBMS tools
SQL databases
TortoiseCVS
WinAPI
Apache Spark
Atlassian Bamboo
Azure databricks
Azure SQL virtual machines
BitBucket
Borland CBuilder
CORBA
Confluence
Database security
Databricks
SAP client server technology
IntelliJ IDEA
Leadership & soft skills:
Communication
Consultancy
Leadership
Teamwork and collaboration
Time management
WORK EXPERIENCE (SAMPLE PROJECT DESCRIPTION):
June 2021 - present
Project Role: Data Modeler
Customer Domain: Telecommunication
Team size: 6-8 members
Responsibilities:
Develop cloud computing infrastructure using Apache Spark, Kafka, Databricks, Kubernetes (AKS) services, storages, and registries on Microsoft Azure
Write ETL pipelines using Scala and Python languages and deploy in the cloud environment
Create unit and integration tests for applications and use them in the CI/CD process
Develop pipelines for data collection and processing using Kafka Streams and Spark Streams
Create Databricks Notebooks with ETL jobs written in Python, Scala, and SQL and deploy in the cloud environment
Implement CI/CD processes for applications, including creating Docker containers and deploying them to cloud registry, as well as Databricks notebooks deployment
Tools: Databricks, Azure (Portal, Cli), VS code, Intellij Idea, PyCharm
Technologies: PySpark, Kafka, Git, Docker, K8S, Terraform
EDUCATION:
Master in Applied Mathematics
CERTIFICATIONS:
AWS Certified Database - Specialty, 2021
LANGUAGES:
English C1
Polish Native
Experienced SQL developer resume sample for your inspiration
For those with senior-level experience, here's an example of an experienced SQL developer's resume:
NAME SURNAME
Database Developer
SUMMARY:
11+ years of database development experience
6+ years of ETL development and data migration experience
5+ years of team management experience
Strong analytical, planning, visualization, and problem-solving skills
Great team player with mentoring and leadership skills
Self-motivated and accustomed to frequently learning and implementing new technologies
TECHNICAL SKILLS:
Consulting practice:
Quality assurance & analysis
Engineering practices:
Business analysis information management
Data analytics and visualization
Extract, transform, and load testing
Installation testing
Continuous integration
ETL/ELT solutions
MS SQL DB development
Technologies:
Microsoft SQL Server
SQL
T-SQL
Autosys
Azure DevOps server
Git
Jira
Microsoft SQL Server Compact
PowerShell
Team Foundation Version Control
Visual Studio
WiX Toolset
C#
ERwin
Python
Microsoft SQL Server 2019
Oracle RDBMS
Leadership & soft skills:
Presenting
Ownership
Self-management
Mentoring
WORK EXPERIENCE (SAMPLE PROJECT DESCRIPTION):
June 2020 - present
Project Role: Lead Software Engineer
Customer Domain: Financial Services
Team size: 10-15 members
Responsibilities:
Design database architecture for credit risk reporting projects
Improve database release processes, implement CI/CD practices (cross-code review, early release build and deployment, integration tests, etc.) that generally improve code quality
Automate database deployment process, migrate database code to an SSDT solution to minimize time and effort required for database release build and deployment
Improve DB-to-DB ETL processes, migration to an SSIS solution, increasing speed of data loading and reducing cross-database dependencies, which positively reflects on other customer projects
Design and implement database housekeeping functionality that reduces disk space usage and improves overall database performance
Implement full-cycle testing for database and ETL components (unit, performance, integration, security, environment, deployment)
Design ETL tool that reduces the amount of SSIS packages for support from 200+ to 30, decreasing time required to develop an ETL solution in SSIS
Assisting the project team with screening and finding the right technical candidates for the team and onboarding them
Develop and support technical documentation
Database: MS SQL Server 2008R2, MS SQL Server 2014, Oracle Coherence
Tools: AutoSys, Powershell, JIRA, QC, Perforce, RedGate SQL tools, Visio, ERWin
Technologies: MS SQL Server 2008R2, ETL: SSIS, Reporting: QlickView, PowerBI, SAP BusinessObjects
EDUCATION:
Masters in Intelligence Systems of Decision Making, 2007
CERTIFICATIONS:
Oracle Database SQL Certified Associate
LANGUAGES:
English C1
Spanish Native
Get a resume template for experienced SQL developers
Creating a visually appealing and professional resume can be made easier with a template. We have designed a resume template that you can download and use as a starting point:
Apply for remote SQL developer jobs at EPAM Anywhere
If you're looking for remote SQL developer jobs, consider applying for positions at EPAM Anywhere. EPAM Anywhere is a global platform run by EPAM that offers remote work opportunities in various technical roles, including SQL development. With EPAM Anywhere, you can work on exciting projects with leading companies worldwide while enjoying the flexibility of remote work.
In conclusion, crafting an exceptional SQL developer resume requires careful consideration of content, format, and presentation. By including the key sections we've discussed, emphasizing your skills and achievements, and following the provided tips, you'll significantly increase your chances of landing your dream SQL developer job. Remember to tailor your resume to each application, and don't forget to accompany it with a personalized cover letter.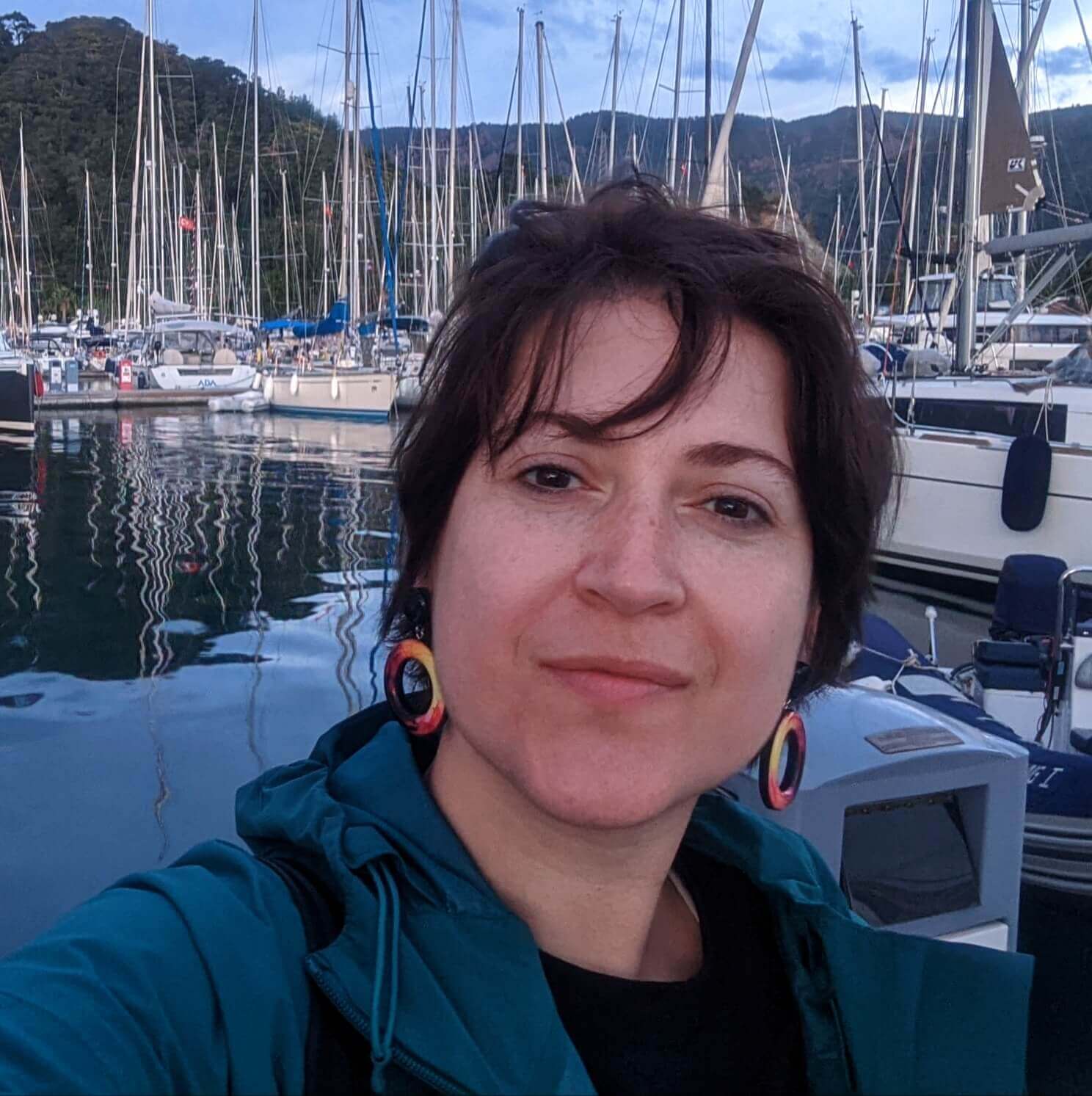 written by
As Chief Editor, Darya works with our top technical and career experts at EPAM Anywhere to share their insights with our global audience. With 12+ years in digital communications, she's happy to help job seekers make the best of remote work opportunities and build a fulfilling career in tech.
As Chief Editor, Darya works with our top technical and career experts at EPAM Anywhere to share their insights with our global audience. With 12+ years in digital communications, she's happy to help job seekers make the best of remote work opportunities and build a fulfilling career in tech.