So many applications rely on Java. Working with the second most popular programming language in the world, skilled Java developers have the opportunity to explore a comprehensive and exciting career path in tech. Plenty of remote Java developer jobs are available, offering work for candidates who are educated and ready to build web applications.
But when you apply, you need a Java developer cover letter. A cover letter shows your interest in the open role and gives you a chance to position yourself as the ideal candidate. As the first method of communication with a company, it can even be more effective than a resume.
To help you write a high-quality cover letter and land that coveted role, we compiled a series of handy tips every Java developer should use when responding to a job advert. Read on to discover how to write a job-winning cover letter for Java developers and access your free cover letter sample.
forget about cover letters!
Apply to EPAM Anywhere with just your CV. Start now to find the best-matching remote job at EPAM Anywhere for you.
find me a job
5 tips to create a winning cover letter for Java developers
Tip #1: Craft a strong introduction
Hiring managers will receive hundreds of applications, so a rapid and succinct introductory paragraph can be the difference between getting the interview and not getting a call back.
To aid your writing, think from the company's perspective: they want to quickly assess whether you meet all the qualifications listed in the job advert. Keep your starting paragraph short and to the point, highlighting how you meet the requirements listed in the description. If the most valued aspect of the project requires skill in markup languages, list exactly those abilities.
For bonus points, address the hiring manager with direct language, as it will help convey what aspects of the job you are most excited about.
Tip #2: Demonstrate your applicable skills
Since the IT industry rapidly evolves, any developer job will require a host of technical abilities and niche skill sets, all of which can provide value to the business. The ideal cover letter will list and explain how you gained your skills, how you utilize your skills to improve the quality and output of a project, and how you plan to increase your knowledge as your career path grows.
For example, it is a good idea to list your education, degree, and supporting certifications. For Java, skills with databases (SQL), web frameworks (JavaServer Framework), Java build tools (Maven), application platforms (JBoss), and unit testing (JUnit) all support your case. If you work in data engineering, consider these data engineer cover letter tips. But keep it succinct. Select the value-adding skills that are specifically requested by the company.
For bonus points, list out how you continue to educate yourself. Constant improvement in new frameworks or programming languages showcases your understanding of the industry's rapid change, alongside displaying a host of soft skills that are attractive to any hiring manager.
Tip #3: Give evidence
To effectively demonstrate your credentials and skills, supply data-based evidence. Giving a general description of how you can design and implement Java applications offers limited clarity on your true abilities. Quantifiable evidence proves your direct value (and helps you avoid writing unnecessary fluff).
To accurately provide evidence, write how you applied your specific strengths to a previous project and, most importantly, the outcome you earned. If possible, use actual numbers or figures. Data offers an easy way to tie in your practical experience and show proof of the value you bring to an organization.
For example, explain how you used a certain automation tool to optimize an application project and saved you and your team a number of person-hours. A single sentence can list your skills, how you used them, your approach to teamwork and collaboration, and the positive result such skills attained.
Tip #4: Reference the company's goals and how you can help
The hiring company posted the open position for a purpose: they have a problem that needs solving. The problem might require several skill sets across many different projects, but at its root, the business wants to invest in a working relationship with someone who can help them achieve their vision. When writing your cover letter, make sure to mention the company's mission and how you can help the business achieve it.
In other words, hiring managers are not only looking for a technical match, but also a personnel match. They want to understand how you will fit in with the company culture. Crafting your cover letter to showcase how well you align with company values will only work in your favor.
Explain your favored methodologies, how you tackle problem-solving, and how you adapt to stressful situations — characteristics that speak to your maturity as a specialist. In addition to demonstrating how good of a fit you are, reiterating the company values back to the hiring manager shows that you did your research.
In the next hiring step, interviewers will ask a series of Java interview questions to assess how prepared you are for the job. Signaling your preparedness right in the cover letter is a good start and shows that you are ready to invest in the company.
Tip #5: Don't repeat your resume or portfolio
By this point, you will have packed a fair bit of information into your Java developer cover letter — and that is a good thing. A comprehensive and concise introduction will intrigue a hiring manager without wasting their time. If done right, it will be the perfect introduction that convinces the hiring team to look further into your resume and portfolio.
Since a cover letter is the initial form of communication, it is a good idea not to repeat verbatim items from your Java resume. If you write about your skill sets, you do not need to list out in bullet form all your abilities ranging from Java 11 to CI/CD. Give the details that convey your experience, but leave the majority for your resume. Let the cover letter act as a personal touch while your resume and portfolio cover the extent of your work (to be perused at the hiring manager's discretion).
Java developer cover letter sample
To make the cover letter creation process a breeze, here is a senior Java developer cover letter example:
John Doe
1111 Fake Street
800 111 2222
December 24, 2022
Mr. Hire Me
Technical Recruiter
Best Software Co

Dear Mr. Me, Hiring Recruiter at Best Software Co,
As an enthusiast of the type of web applications Best Software Co develops, I am excited to apply for the recently opened position of Remote Java Developer. With my expert skills in Java EE, I would relish the opportunity to work as a specialist in Best Software Co, and help create the customized solutions the company is known for industry-wide.
In my current role at Java For Life, I run a team that utilizes Java, SQL, and Maven to optimize all application builds. Often, we can reduce total work hours by 80% compared to industry expectations. Plus, by identifying bugs and applying specific skill sets in JUnit and TestNG, we have met 90% of application delivery timelines with less customer dissatisfaction, elements that keep a project profitable and on budget.
I mention my previous experience not only because it aligns with the requirements listed in the job advert, but also because it showcases how I can provide direct value to the current projects of Best Software Co. In addition, I have several professional development certifications beyond my degree from Harvard University that outline how I can further contribute to your development teams.
I look forward to moving ahead in the hiring process with you, where I can showcase more of my recent accomplishments and technical skills, as well as ensure that any working relationship will be beneficial to the company.
Thanks for the consideration and the chance to speak with you further. My resume and portfolio are attached for you to peruse at your discretion.

Sincerely,
John Doe
Use the sample to help you craft your own cover letter. If you want to access its editable text version, click the link to download your free cover letter for experienced Java developers.
Apply for a Java developer job at EPAM Anywhere
A good cover letter is an effective tool for any hiring process. The better your cover letter is, the more likely you are to impress a hiring manager and score an interview. Use the tips provided and the Java developer cover letter sample to create your own personal cover letter that lands you the job.
Ready to submit your cover letter to Java developer work opportunities? Check out remote Java job openings at EPAM Anywhere and apply today.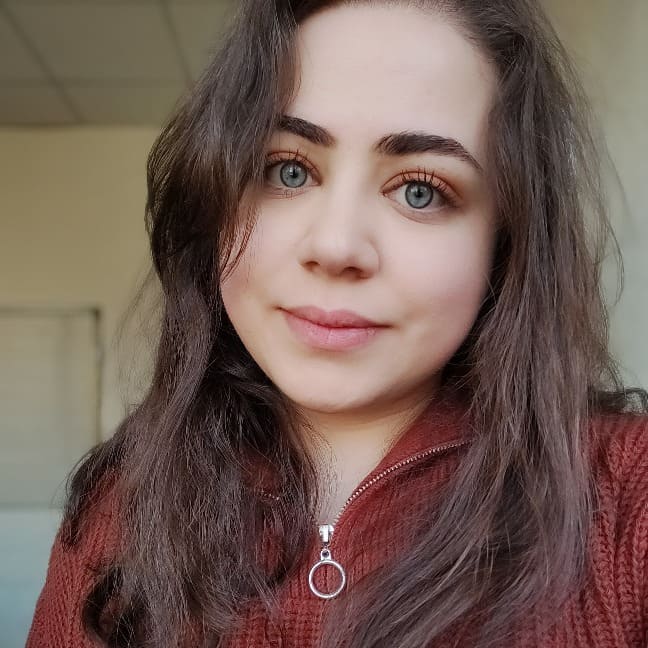 автор
With a focus on remote lifestyle and career development, Gayane shares practical insight and career advice that informs and empowers tech talent to thrive in the world of remote work.
With a focus on remote lifestyle and career development, Gayane shares practical insight and career advice that informs and empowers tech talent to thrive in the world of remote work.