Aidar Sharafiev joined EPAM Anywhere as a DevOps engineer about a year ago, but since then he has already passed several certification programs, has been on bench for a while, changed two projects, and is currently working in two internal project teams.
Aidar's big dream is to become a Cloud expert, that is why he systematically contributes his time to learning AWS, Azure, and GCP services. Now, Aidar is already one of the most certified professionals on EPAM's internal Experts portal.
Aidar, you joined EPAM Anywhere as a DevOps engineer. Why did you decide to grow your career in Clouds stack?
Aidar (Senior Systems Engineer, EPAM Anywhere): Like many colleagues from my domain, I started my career path in IT as a system administrator and then was gradually moving towards DevOps methodologies.
Working on one of the previous projects, I became interested in Cloud technologies and started my self-education. I figured out that learning Cloud-native technologies and all the related services could be a proper next step for my career development. Moreover, according to professional forecasts, such kind of expertise is going to be a demanded stream in the IT industry for at least 5 years forward.
Suchwise, I used each opportunity to deep dive into Cloud technologies. When I joined EPAM Anywhere, I had little Cloud experience and a number of certifications in my portfolio on the one side and strong professional ambition to become a Cloud expert on the other😊.
I used each opportunity to deep dive into Cloud technologies.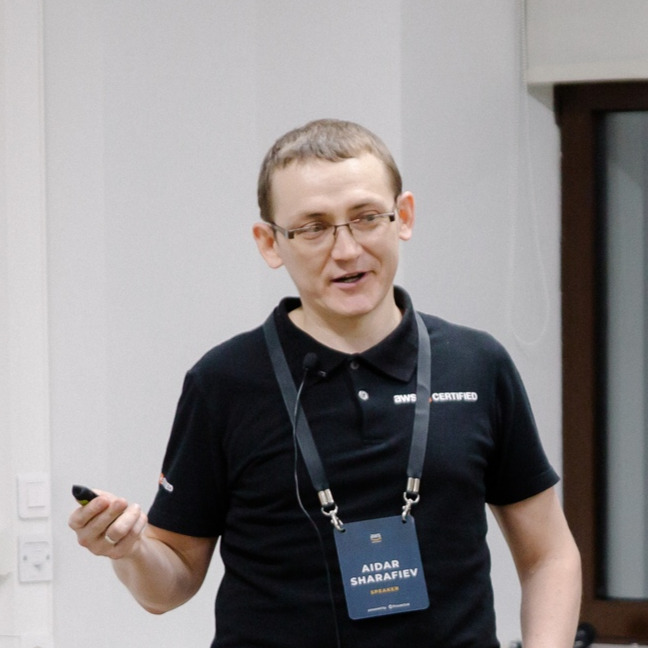 The first platform I explored was the Amazon Web Services, the mainstream Cloud provider on the market at that time. When I started working with it, I faced some gaps in my hands-on skills while implementing even minor features, as my knowledge was mostly theoretical. However, step by step, I leveled up my skills as I was engaged in large scale projects. My rule is not to give up and keep trying, because building a career in IT is always about continuous learning and collaboration. 
You have completed some part of certifications on your own, and then submitted them to EPAM global certification programs, right?
Yes, that is true. From the beginning, I assumed that one certificate is just a starting point of a long journey. And generally, I believe that education is never-ending, no matter what the subject is. All the industries, especially Information Technology, are gradually developing; therefore, each IT professional should grow and deepen expertise continuously to meet market expectations and be on the edge of the tech stream. The sooner you figure it out, the better. Fortunately, I was inspired by more mature colleagues who motivated me to move on and invest more time in self-education.
As a result, I completed AWS Cloud Practitioner and AWS Developer (Associate) certifications before joining EPAM, and currently, I'm looking forward to the next step – to get AWS DevOps Engineer (Professional) certification.
Besides AWS certification program, I also joined Microsoft Azure certification program for EPAMers, and finally passed three certifications: Azure Fundamentals; Azure Developer (Associate), and, after a small time out, Azure Solutions Architect (Expert).
I believe that education is never-ending, no matter what the subject is. Our society and all the industries are gradually developing; therefore, each IT professional should grow and deepen expertise continuously to meet market expectations and be on the edge of tech stream.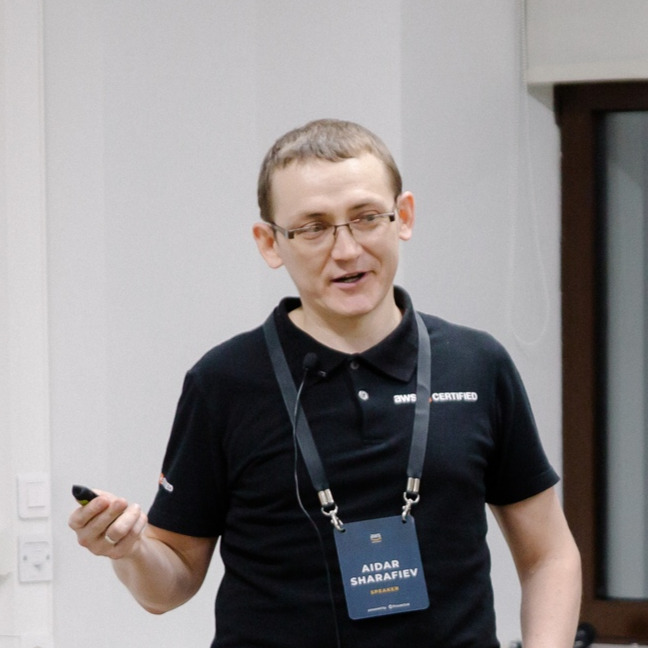 From AWS and Microsoft Azure Certificates to Google Cloud and 4 more completed programs
So, you have had a command of at least two top-notch Cloud Platforms to the moment. Why have you decided to move on and get Google Cloud certificate? 

To be honest, there were several reasons for it. On the one hand, I was on bench for some time and was looking for new project opportunities, on the other – my professional dream was to work with Cloud technologies and grow in this stack. So, I browsed through open positions at EPAM and realized that one of the keys to success in the new project role could be a proven experience in Cloud technologies.
Then I read a success story about our colleague, who got a number of professional GCP certifications, which helped him to find a new interesting project. I think that it was a trigger for me to apply for one more GCP certification and get Google Cloud Engineer (Associate) certificate.
Still, this is not the end of the story😊. As far as I rode the "self-educational wave", I also decided to invest my time into Kubernetes training programs and finally passed the exam for Kubernetes Application Developer (CKAD).
Could you please summarize, how many certifications are there in your portfolio right now? 
Seven completed programs, but I'm in progress with getting more😊.
One of the lifehacks from me is to communicate with colleagues and do not undervalue the professional community. There are dedicated groups, whom you can ask any occurring questions, share your ideas, or initiate discussions on the topic of interest. There are always many different opportunities.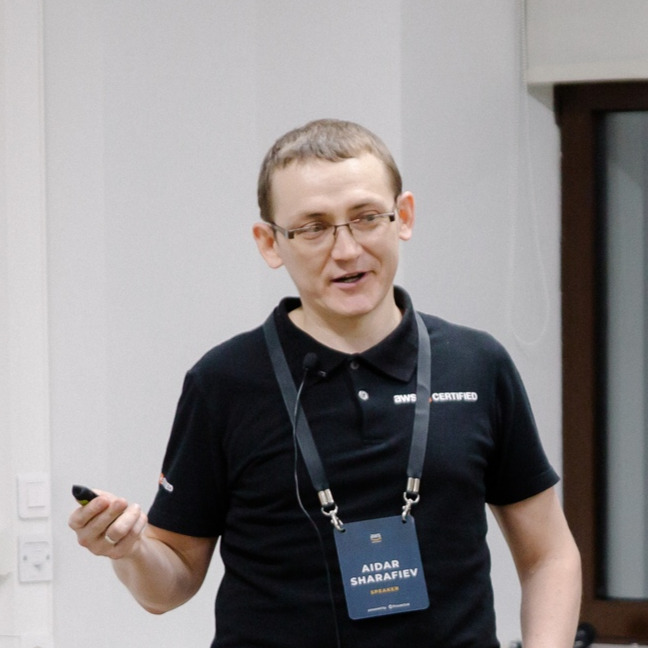 Secrets to success: key principles that will help you get the certificates you want
You are a "certification guru" and a professional motivator for many colleagues. What is your secret? How to manage your working hours to balance project and non-project activities?
Time management and planning skills play a crucial role, and it's not as complicated as you might think. Anyone can cope with that. Start with strategic planning and then calibrate the steps. The rule is simple: if you don't set goals and don't strive to achieve them, then you risk to spend months and even years on minor tasks
It is also very advantageous to "match" to the rhythm of the program you are participating in. For example, it took me 9 months to complete my Azure, GCP, and Kubernetes certification programs - I've passed six exams in total, which means one exam every six weeks.
To sum up, there are three pillars of a successful certification exam, no matter what the subject is:
Your motivation, that is based on the understanding of the benefits that the certification will bring to your professional growth.
A thoughtful strategic plan of your career development for the upcoming period: 5 years, 3 years, 1 year, or less.
Preparation plan (created preferably in advance) and the schedule for the precise steps in the short term. This is really important if you have to proceed with several tasks in parallel.
For instance, only 4 weeks were allocated for the preparation for Azure mentoring program. Accordingly, I split my working week into hours which I could devote to preparation. Usually, I had two hours a day, before and after my project work, plus a few weekend hours. Sometimes, I was even studying during my working hours in case I had no urgent tasks.
For those who still doubt how to begin their Cloud journey, I would recommend just start with the basic Cloud Fundamentals, that describe what Cloud is and the key principles of working with it. Then you could decide which Cloud better suits your ambitions.
Move on and never stop on the way to your dreams! 😊