For starters, let's figure out the bench meaning. Generally, a bench is a mandatory measure for large services companies. Approximately 5-6 percent of developers on bench is considered a healthy number that allows organizations to keep a staff reserve and staff projects quickly when it's necessary. For a business, a bench means an opportunity to be prepared for sudden staffing spikes and keep the best talents in a long-term perspective.
At EPAM Anywhere, a bench is the last resort that might happen in the following cases:

between transitions from one project to another. We're striving to make this transition as seamless as possible and ensure zero downtime with the help of a personal resource manager and automated tools that monitor the project's workload and staffing demand
after project termination or closed position. While many projects at EPAM Anywhere last for years, some projects involve short-term scope of work that may lead to having some people on bench
when hiring top talents. A bench can also indicate that you're a top talent. Sometimes, we recruit highly demanded specialists with a high level of seniority and a rare technology stack for future projects. In this case, you need to stay on a bench for a short time period while the project is prepared for a launch.
A bench time ranges from zero per year to thirty days per year. Anyways, if specialists at EPAM Anywhere face the bench, we do our best to shorten this time or avoid it completely. 

In addition, our specialists can take a proactive approach in developing their career and preventing staying on a bench. Below, we'll share some insights that'll help you stay in demand on our platform.

1. Keep your EPAM Anywhere profile up to date
Fine dress helps to impress. At EPAM Anywhere, every specialist has a personal profile with essential information like specialization, top skills, English level, and past project experience.

The more detailed profile is, the more it helps to impress and stand out from the competition. Here's how you can keep your corporate profile attractive and credible:

add information about projects you've been working on, including commercial, social, and pet projects
add new skills and technologies you've learned
boost your English language level (the information about English skills is displayed on your profile)
Twice a year, our system automatically sends a reminder to update your status. Ideally, keep your profile up to date before you get the notification.


Sometimes, developers land on a bench because they lack some technical knowledge or have low communication skills. To detect the issue and find ways for improvement, consult with our Skill Advisors - personal specialists that help you detect the skills you need to train, recommend you how to improve your visibility among other candidates, and spread the word about yourself.
Here's how it works: you request a technical assessment from our skills advisors. Next, they conduct interviews and tests to detect the skill gaps and devise a roadmap to gaining required competencies. By continuously training your technical and soft skills, you get a competitive edge and increase your chances to get hired quickly. Besides, EPAM Anywhere presents almost limitless education opportunities that you can access to level up the skills you need.
3. Participate in charity projects
Non-commercial, social projects are a great chance to gain practical development skills, boost your English and communication skills, or learn a new technology from scratch. Besides, participation in non-commercial projects demonstrates your proactive life attitude and learner mindset.
However, we recommend you consider social projects as a permanent activity throughout your EPAM Anywhere career. Our project coordinators plan the project's scope and workload in advance. Therefore, we expect commitment and passion for making the world a better place, not just a temporary hobby. 
4. Discover opportunities
With an internal EPAM Opportunities platform, you can find projects that resonate with you and apply for joining them on your own. The platform offers various assignments for software developers, quality assurance engineers, UX designers, project managers, and other IT specialists.
The platform allows you to search among multiple assignments, using advanced filters (location, required skill set, clients, etc).
5. Synchronize with EPAM Anywhere managers
At EPAM Anywhere, a Resource Manager is responsible for your in-company comfort - monitoring your salary satisfaction, tracking your project capacity, and ensuring stable workload with no downtime.
Based on the internal automated tools that let our Resource Managers know about the termination of a project assignment, we start a new project's search a month before. During the search, you're able to discuss your expectations for the future project and technology stack with staffing coordinators. Our goal is to find a long-term project that'll allow you to train your skills, learn continuously, and see the results of your professional growth. 
As you can see, you can control your career path at EPAM Anywhere and prevent frustrating situations like a temporary lack of projects. In our next blog post, we'll find out how to fruitfully spend your time on bench. Spoiler: it gives you excellent and unexpected opportunities to become a demanded specialist.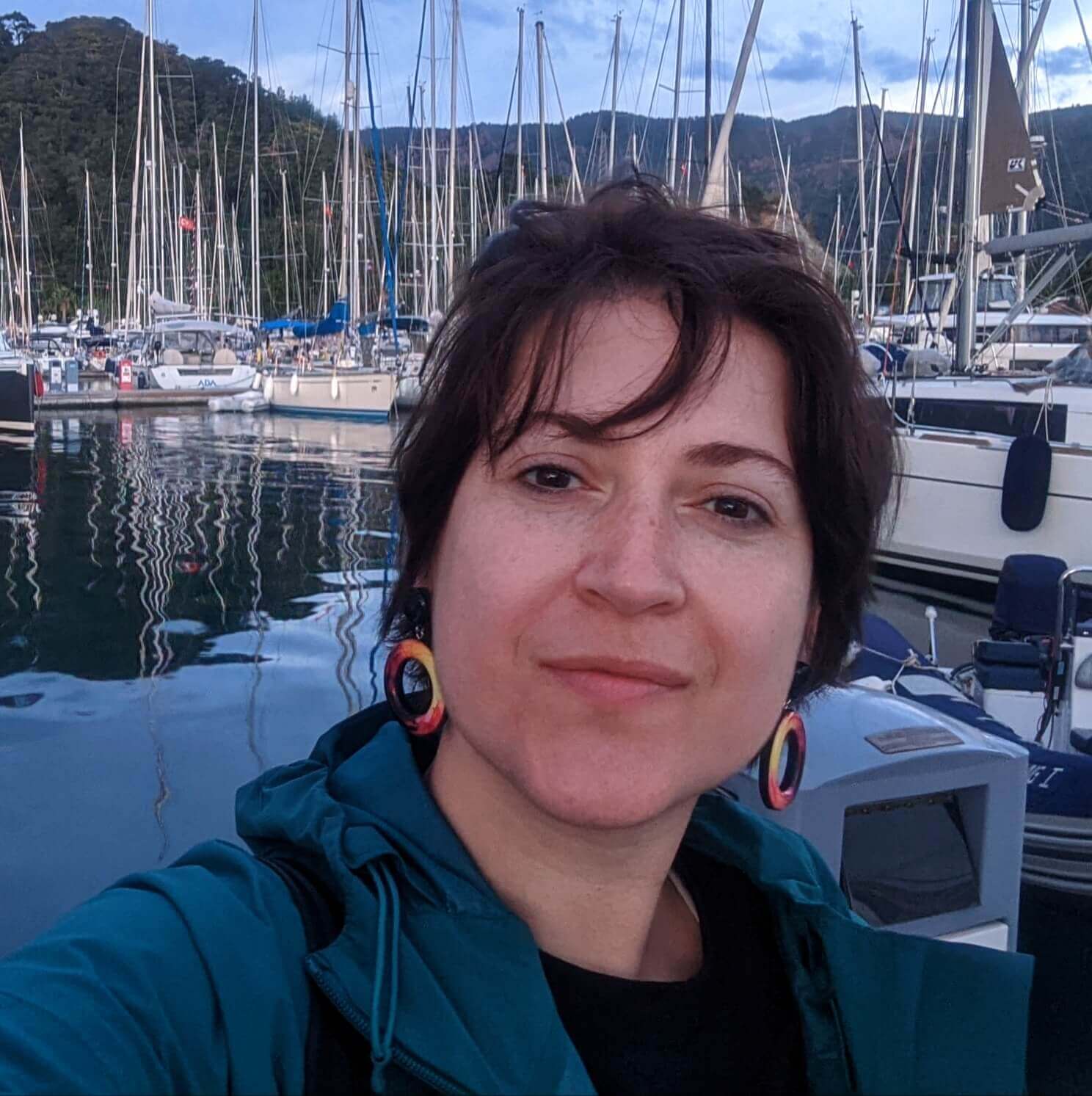 written by
As Chief Editor, Darya works with our top technical and career experts at EPAM Anywhere to share their insights with our global audience. With 12+ years in digital communications, she's happy to help job seekers make the best of remote work opportunities and build a fulfilling career in tech.
As Chief Editor, Darya works with our top technical and career experts at EPAM Anywhere to share their insights with our global audience. With 12+ years in digital communications, she's happy to help job seekers make the best of remote work opportunities and build a fulfilling career in tech.