Web developers remain highly demanded professionals. There is a great number of remote web developer jobs available, but the number of candidates is even greater. The field is incredibly competitive, making it challenging to get a job. To open that door, you need a solid web developer cover letter.
Knowing your awesome web development skills, you deserve a good job. So read on to learn how to write an effective cover letter for a web developer job. You can also download our free cover letter template to get started, whether it's for employers hiring PHP developers or any other popular web programming positions.
forget about cover letters!
Apply to EPAM Anywhere with just your CV. Start now to find the best-matching remote job at EPAM Anywhere for you.
find me a job
6 essentials of a cover letter for web developers
Web development is a technically intensive job. As a programmer for the web, you know how important it is to show your practical knowledge and working experience. However, cover letters offer an opportunity to show important information beyond what your resume shares. Below, you'll find six tips to increase your chances of getting a web developer position.
1. Create a winning introduction
A winning introduction is one that catches the eye of your hiring manager. It is direct, to the point, and (most importantly) addresses the needs of the position.
A good cover letter always starts by addressing the hiring manager directly. This means you'll need to do some research and find their name. If you can't find it, say something like, "Dear hiring manager." The "to whom it may concern" approach is generic.
Start with a short intro explaining why you would be the best fit for the position. To do this, identify the most important duty of the position and ask yourself how you could apply your experience or skills to it. Describe how your skills can help their business grow.
2. Showcase your relevant experience and skills
After the introduction, your second paragraph should elaborate on your experience and skills. Once again, these skills should directly relate to duties and problems mentioned in the job description.
For example, a job listing states they want someone to create clean, scalable code. To address this concern, you can say that this is your priority and provide an example of clean code you have written in your portfolio. See these data engineer cover letter examples for more guidance on showcasing your hard skills.
Cover letters offer a Q&A opportunity to the company. If you position yourself as a problem solver, it shows that you have an excellent focus on what matters most to them.
3. Show your enthusiasm for working at the company
Companies love to see how much you know about them. Eagerness shows a company that you want to work for them. It also shows that you aren't just applying for another job, but a career.
Showing that you have done research on the good work the company does will convey your enthusiasm. Focus on the values and mission of the company. If those values resonate with you, share that.
4. Show the employer your soft skills
Resumes are technical documents that show your history, whereas cover letters display your soft skills. The hiring manager will be able to assess your communication skills from your ability to read and be responsive.
Mention how much pride you take in your work and your passion for working in web development. A good cover letter for web developer jobs has a few storytelling elements. Mention how you have grown throughout your career and developed your passion, but only include relevant details.
5. Provide metrics for your contributions
When writing a cover letter, web developers often forget to include metrics. Metrics are specific measurements that are typically focused on growth. Providing them in your cover letter offers believable, researched proof.
State how you redesigned a company's website resulting in (a certain percent of) growth. Get these statements and results directly from old clients. If they were happy with your work, your past employers will be more than happy to contribute.
6. End your letter with a call to action
If your letter makes specific requests, recruiters are more likely to respond to it. Providing a phone number and email with an offer to contact you gives the employer something to work with.
If possible, mention specific times during the week you are available to talk. The more information you provide in your call to action, the better. Try to offer some flexibility while sharing your willingness to work with the business.
Once your letter is complete, it's time to think about the next stage: the interview. Checking out a list of full-stack developer interview questions can help you prepare for this next step.
Web developer cover letter example
Here's an example of a cover letter you can adjust for the job you are applying for:

[Your name]

[Your contact information]
[Your address]
[Today's Date]
Dear [Recruiter's name],
As a web developer with experience in [relevant skill], I was excited to see an opening with [company name]. My recent job at [relevant experience] shows I have experience. With recent projects, my contribution provided [specific contribution + metric of improvement] for [old company].
[Company] has always inspired me, especially your work with [specific example]. I've had similar experiences at [past company] working on [specific project]. My past experience has helped me develop skills I can apply to [mention specific need or responsibility of job].
Here are a few more accomplishments I've had that could help [company]:
Contact me at [phone number] or [email address] if you have questions. I'd love to chat with you about upcoming projects or plans to see how I can help. I'm usually available around [time frame], but you let me know what works for you.
Sincerely,
[Your name]
Applicant
[Contact information]
Click below for your free web developer cover letter template and fill it in with your details to land your dream job.
Apply for a web developer job at EPAM Anywhere
Now that you have a list of tips to make a web developer cover letter, try them out on us. EPAM Anywhere has a huge list of web developer jobs you can apply for today. Now go out there, use these tips, and land your perfect job in web development.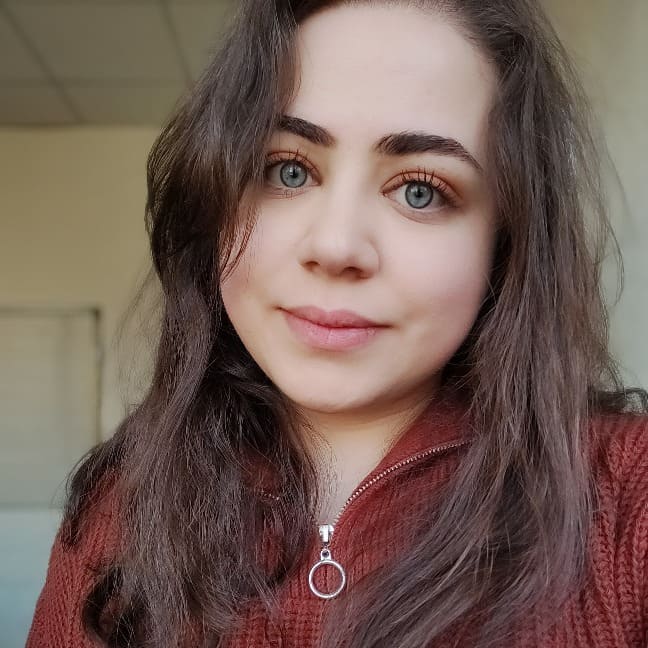 written by
With a focus on remote lifestyle and career development, Gayane shares practical insight and career advice that informs and empowers tech talent to thrive in the world of remote work.
With a focus on remote lifestyle and career development, Gayane shares practical insight and career advice that informs and empowers tech talent to thrive in the world of remote work.