Writing an impressive backend developer resume is crucial for your career growth. This is because it is one of the main documents a prospective employer will see when considering and evaluating you for a position in their organization. It's an excellent opportunity for you to make a good first impression and promote yourself as the ideal candidate for the job.
Are you wondering how to snag the best backend developer jobs but concerned about the quality of your backend engineer resume? The resume for a backend developer below will help you emphasize and highlight your academic qualifications and experience in the most effective way, giving you an excellent opportunity of landing that coveted backend developer job with a top salary.
Senior backend developer resume sample for your inspiration
Looking for a senior backend developer sample resume to get some inspiration? The following senior backend developer CV example will give you an idea of how a well-crafted backend developer resume can effectively showcase your relevant skills and experience, like proficiency in programming languages and API development. It also demonstrates a track record of success and will impress a prospective employer.
NAME SURNAME
Senior Backend Engineer
SUMMARY:
Web applications backend developer on Java 8/11 with Spring.
Developing features and supporting a high-performance time-series database.
Developed backends from scratch for multiple products.
Had experience in project-managing a small team consisting of a frontend developer, backend developer, and QA.
TECHNICAL SKILLS:
Consulting practice:
Engineering practices:
Concurrency
Java development
Technologies:
Java
C++
Docker
Gatling
Git
Gradle
Hibernate
IntelliJ IDEA
Java 11
MySQL
STOMP
SWIG
Spring
Spring Boot
WebSockets
Node.js
React
Leadership & soft skills:
Active listening
Trust building
WORK EXPERIENCE (SAMPLE PROJECT DESCRIPTION):
June 2020 - now
Project Role: Key Backend Developer
Customer Domain: Software & Hi-Tech
Team size: 11-12 members
Responsibilities:
Developing the core business logic of a web app backend;
Building and streaming charts (market data, bars, linear);
Building and streaming order books;
Implementing SSO support using OAuth2.
Tools: IntelliJ IDEA
Technologies: Java 11, Spring Core, Boot, MVC, Rest, WebSocket, Security, Gatling
EDUCATION:
BA in Systems Engineering, 2018
CERTIFICATIONS:
Google Cloud Professional Data Engineer Certification, 2021
LANGUAGES:
English C1
Armenian Native
Backend developer resume template
A backend developer resume template can be valuable for first-time job seekers and those looking to make a transition. A template with backend developer resume summary and skills section will inspire you to craft a remarkable resume that will set you apart from other applicants, providing a starting point for interview discussions.
If you are looking for a reliable template with a persuasive backend developer resume description, you can download our CV template to secure that coveted job.
Final tips for building a job-winning backend developer resume
Keep it concise and easy to read
To encourage reviewers and employers to read your backend developer resume, it is best to limit the length to about two pages. If required, list additional positions at the end of your document. However, remember that it is better to focus on your most in-demand skills and recent jobs.
Also, your backend developer resume must be readable by humans and computers. A PDF file, for example, is often compatible with ATS as well as human reviewers. The best backend executive resumes are succinct and to the point.
Customize your CV for each job application
Customizing or tailoring your backend developer resume for each job application will help you stand out and show your suitability for the specific role. You should highlight your most relevant experience and skills that align with the job requirements.
For instance, if the job requires experience with a specific programming language, you should highlight your experience with that language. Also, use the same keywords and phrases, such as "full-stack developer", which appear in the job description throughout your resume.
This is important as it will ensure that your backend developer resume gets through any automated applicant tracking systems (ATS) and is seen and reviewed by a human recruiter.
Before applying for a specific job, go through these backend developer interview questions and answers to make sure you are prepared for the interview.
Attach a portfolio in a readable format
To augment your backend developer skills resume section, you should also include a portfolio in a simple and readable format. You'll need an online web development or application development portfolio showing your greatest and most important work to impress your prospective employer. Here are web portfolio examples for your inspirations.
Include a cover letter
You will need a customized and persuasive cover letter for each job application. You may capture an employer's attention with a compelling and concise backend developer cover letter, boosting your odds of getting a job interview.
If you are not good at it, use these tips to write a cover letter with examples.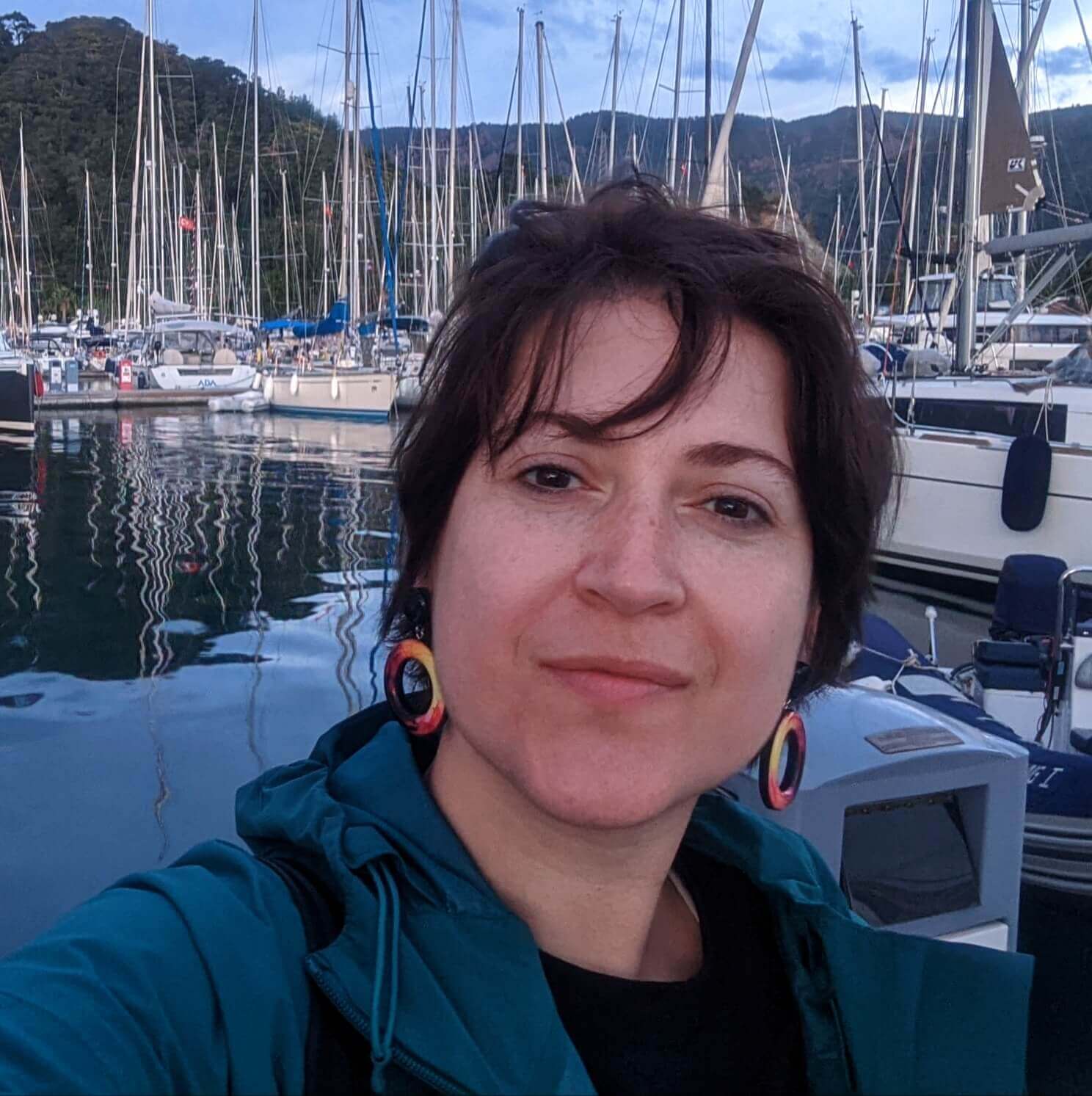 written by
As Chief Editor, Darya works with our top technical and career experts at EPAM Anywhere to share their insights with our global audience. With 12+ years in digital communications, she's happy to help job seekers make the best of remote work opportunities and build a fulfilling career in tech.
As Chief Editor, Darya works with our top technical and career experts at EPAM Anywhere to share their insights with our global audience. With 12+ years in digital communications, she's happy to help job seekers make the best of remote work opportunities and build a fulfilling career in tech.