The job market for automation testers is ripe with offers, attracting more applicants than ever. With more applicants, you can expect more competition.
This means you'll need the right tools to stand out, and your first tool to open the door to employment should be your test automation engineer resume, which is why we've compiled a few automation test resume examples below.
As you'll find throughout our article, a tried and true method exists to build an effective automation testing resume. Using our examples, you can pass through the tracking systems that block some applicants and get your resume in front of a human being, solidifying your recruitment.
You'll first see three examples for regular automation testers, senior automation test engineers, and automation testing managers. You'll also find tips for structuring your resume in the second half of this article.
want a perfect job match?
Send us your CV and we'll match it with the best remote job at EPAM Anywhere. No cover letter needed!
apply now
Resume example #1: automation tester resume sample
Automation testers need firm experience in hard skills like Java, Python, or similar programming languages. Testers get this experience through working with companies, volunteering on projects, and developing solutions while in school. You'll want to highlight these hard skills in your resume.
You'll also want to connect those hard skills directly to success. For example, you might highlight how your testing process resulted in a 20% improvement in customer satisfaction.
Resumes are also an effective way to display soft skills like communication and collaboration. Briefly discussing how working with your teams bolstered your verbal and written communication skills can help. You should also provide details on how you contributed to the team.
Below, you'll see a sample with these tips in mind:
NAME SURNAME
Software Test Automation Engineer
SUMMARY:
2+ years in IT as a software test automation engineer/functional testing engineer experienced in designing test scenarios/cases, UI/API testing
I have experience working with:
Automated (.NET, Java, JavaScript) & manual testing of web resources
Manual API testing (Fiddler, Postman)
Writing BDD test scripts and test cases
Producing test reports
Maintenance of test cases
The bug tracking system JIRA, test management software TestRail and qTest, and automation frameworks
Acceptance testing
TECHNICAL SKILLS:
.NET, Java, HTML, xPath/CSS, TestNG, SQL, Selenium automation (Selenium WebDriver), GIT, Scrum
WORK EXPERIENCE (A SAMPLE CV PROJECT DESCRIPTION):
Feb 2021 - now
Project Role: QA engineer; Automation/Manual QA
Customer Domain: Retail
Team size: 11 members
Responsibilities:
Full-cycle testing of a back-end platform and application for store employees, including:
Performance testing
System testing
UAT
Database: SQL Azure
Tools: IntelliJ Idea, JIRA, Jenkins, Postman, Fiddler, JMeter, Loadrunner
Technologies: Java, Cucumber, Selenide, REST Assured, JUnit, Gradle, Git, SQL, CI/CD, BDD, Scrum
EDUCATION:
BA in Electronic Systems, 2018
LANGUAGES:
English B2
Ukrainian Native
Once you study this QA tester resume sample, you can use it to get to the next phase: the interview. For more tips, check out our automation testing interview questions article.
Resume example #2: senior QA automation engineer resume sample
"Senior" positions have a minimum of five years of experience. During this period, automation testers will have gained more real-world experience, bolstering their accomplishments list. Naturally, this means the expectations for seniors are a bit higher.
First, QA automation engineers need to affirm their programming languages. They must also display experience working with automation, testing tools, and more advanced toolsets.
Senior engineers are also expected to plan test activities and produce results. They're expected to take up more of a leadership-focused role, calling launch meetings and handling project management factors.
Connecting this work to specific business goals and accomplishments is just as important. Without proof of your contributions, businesses might not consider you for a senior position.
Below, you'll find a few examples leveraging these tips:
NAME SURNAME
Senior Software Testing Engineer
SUMMARY:
Practical experience with different testing approaches: functional, regression, ad-hoc, UI, exploratory, regression, integration, black-box testing, keyword-driven and data-driven testing frameworks
Experience with Jira/QA Space
Experience in requirement analysis, validation, and quality management
Work with test documentation: bug reports, checklists, test cases, test reports, test planning/strategy, traceability matrix
Experience in writing guides and creating metrics for projects
Experience in automation and support via Katalon Studio
Experience in creating plans and library structures for automation via Katalon Studio
Develop automated TCs and their execution using VIVIDUS and Selenium IDE
Analyze automation test result reports (Allure, Katalon Reports)
Work within Agile methodology (Scrum, Scrumban, Kanban)
Working with Git, Jenkins, OpenShift, Kafka Manager, Azure, SharePoint, Figma
Practical experience in databases (NoSQL, Microsoft SQL Server, PostgreSQL)
Experience as QA team leader and Scrum master
Practical and theoretical usage of HTML/CSS, XML, Java, Groovy, Gherkin
Fast learner and adaptive to new technologies and teams
TECHNICAL SKILLS:
Defect management
Functional testing
Regression testing
Requirements analysis and testing
Test case development
Test results analysis and reporting
Testing in SDLC SDMM
Code review
Component / integration testing
Cross-browser testing
Data migration testing
Database testing
Exploratory testing
Debugging
GUI testing
Requirements analysis
Scrum master
Test automation approaches
Test automation estimation
Test automation metrics and reporting
Test automation principles
Test estimations
Test strategy development
Usability testing
Web service / API testing
Writing test plans
Technologies:
QTP/UFT
Adobe Premiere Pro
Android
Brackets
SoapUI
Fabfilter plugins
Image-Line FL Studio
Sublime Text
Testing Tools
Windows 10
Adobe Photoshop
Apache Kafka
Linux / Unix
WORK EXPERIENCE (A SAMPLE CV PROJECT DESCRIPTION):
September 2022 - now
Project Role: Quality Engineer
Customer Domain: Software & Hi-Tech
Team size: 4 members
Responsibilities:
Organization of automation test structure
Creation of automation scripts and auto-tests
Organization of web-objects library
Regression testing
Manual testing
UI testing
Adding additional elements to project code to make automation easier
Tools: Katalon Studio, GIT, JIRA, QA Space, Visual Code
Technologies: Kanban, YARN
LANGUAGES:
English B1
German Native
To get a little more insight into how senior QAs might impart their knowledge and experience, check out this story on how one passed the ISTQB Foundation Level Agile Tester Exam. It'll give you some insights (and an appreciation for how a bit of storytelling can work in your resume).
Resume example #3: sample QA automation manager resume
The critical word in this resume example is "manager," which demands the need for management-driven activities. So, instead of individual contributions, focus on how your contributions directed the entire team.
Your project management experience during your senior days will be essential here. You'll want to feature accomplishments from this period to affirm your ability to manage projects, budgets, and team members.
A deep understanding of the software development life cycle and agile methodologies is also crucial. Technical experience is still essential, even though you should highlight your abilities to lead and communicate.
Below is an example of a QA manager's resume:
NAME SURNAME
QA/Delivery Manager, Test Automation Consultant
SUMMARY:
Senior QA manager with hands-on experience in solutioning and developing test automation plans, strategies, estimations, and transition plans for various customers
Specialized experience working on SAFE Agile Transformation for large multinational enterprises.
Multi-cloud certified, SAFE and PMP-certified consulting / senior delivery manager
Building world-class cross-functional teams, cultivating a result and quality-first culture, expertise in DevOps methodologies, cloud architecture, and quality assurance and control
Hands-on experience in CI/CD test automation implementation with DevOps tools such as Jenkins, Azure DevOps, Selenium-Grid, Gradle, Docker, and AWS
Providing thought leadership at consulting capacity for key customers in insurance and healthcare industries
TECHNICAL SKILLS:
Consulting practices:
Digital platforms
Technology consulting
Testing strategy
Technology strategy
Engineering practices:
Component / integration testing
Delivery management
Functional testing
Management
QE / testing
Scrum master
Test automation approaches
Test automation strategy and planning
Test design techniques
Test estimations
Test levels
Test management
Test results analysis and reporting
Test strategy development
Technologies:
Java Web UI test automation tools
Selenium Grid
AWS
BrowserStack
Xray plug-in for JIRA
qTest
ALM / Quality Center
Azure relational databases
Azure Blueprints
Azure DevOps
Jenkins
Postman
Selenium
Apache Maven
Docker
Gradle
WORK EXPERIENCE (A SAMPLE CV PROJECT DESCRIPTION):
June 2019 - now
Project Role: Technology Consultant
Customer Domain: Healthcare
Team size: 100+ QA engineers
Responsibilities:
Leading a team of 100+ quality engineers
Managing cross-geo delivery teams across 8 countries
Taking end-to-end ownership of quality certification
Solutioning across different levels / types of quality certification
Pioneering discussions with client on quality transformation and strategic improvements toward speed to market
Transforming delivery from system engineering to product engineering by implementing 'product-first' mindset, assorted with SAFe principles
Contributing toward the community with products, sales, and solutioning experience
Providing consultant and SME support in shaping new opportunities in the insurance domain
Database: cosmosDB, mySQL, Oracle
Tools: Selenium, Azure DevOps, Jira, ReadyAPI, MS Dynamics, Mobile Cloud, ReportPortal, JMeter
Technologies: Java, GraphQL, Rest Assured, MobileUI, WebUI, ReactJS, ReactNative
CERTIFICATIONS:
Microsoft-Certified: Azure Data Fundamentals (2023)
Certified SAFe® 5 Scrum Master (2022)
AWS-Certified Developer – Associate (2020)
EDUCATION:
MA in Computer Science, 2012
LANGUAGES:
English C2
Download our test automation engineer CV template
Using these resume templates is a great way to get started on inspiring your own resume. You can check out our CV template below to make things even easier.
A CV, or curriculum vitae, is a deeper version of your resume. However, in modern times, people use "CV" as just another word for their resume.
To inspire your automation tester CV, check out this free downloadable template you can use to wow your next potential employer:
How to make your QA automation engineer CV stand out
There are potentially hundreds of other applicants looking at the job you just applied for. These applicants might have similar experiences, backgrounds, and education.
Below, you'll find some advice on how you can help your CV stand out:
Make a 2-3 page resume
To make your CV stand out, start simple: make a two- to three-page resume.
"A major thing to avoid is making your CV shorter than one page or longer than three pages. Also, don't put your life stories on your CV — how you graduated from high school, why you got into fishing or tennis, etc. To help you format your CV, use online resume builders, as they can be quite helpful."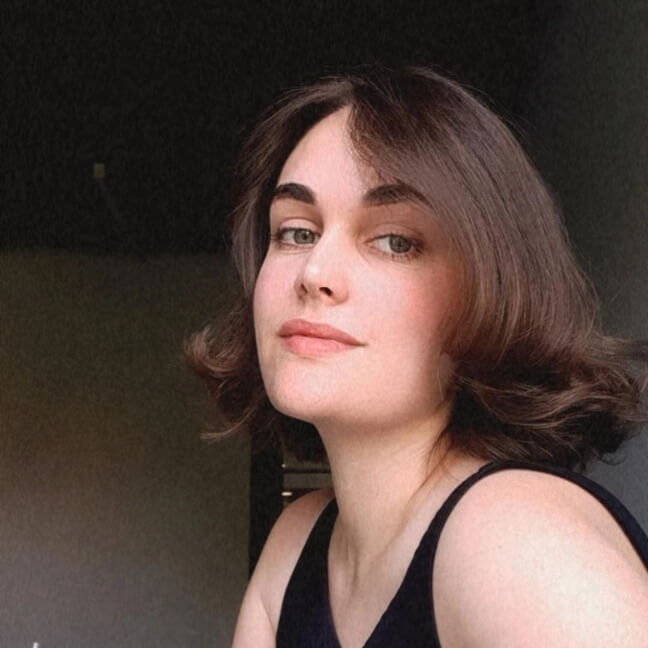 Back in the day, CVs (the old form) could be up to ten pages long. So, if you've got a long list of accomplishments, offer a long-form CV that's up to ten pages. You can reference the best parts of this 10-page version for your two-page version.
Never provide a 10-page CV upfront — you'll cause recruiters to run for the hills. Instead, consider your CV to be more like a movie trailer for the full thing (the actual movie), showing the best parts to get people to attend the premiere.
Structure your resume clearly
Use pre-existing resume structures (like our free CV download above) to stand out. Following a well-known format and clarifying your sections will make it easier for the recruiter to read your resume. In turn, this makes it easier for them to find out how great you are.
There are two popular formats you can choose from:
Reverse-chronological order: Order your job experience from newest (first) to oldest (last). This is the ideal format for those seeking senior or management roles because it highlights your expertise.
Hybrid order: This is a resume that balances your job skills and professional experience. This is ideal for those with many skills (but not much experience).
Regardless of what resume structure you choose, keep it simple. Don't get too flashy with the fonts, include unnecessary images, or choose colors that distract from your talents.
Some applicants choose to have two versions of a resume: a style resume (built in Canva or a similar image editing tool) and a basic one (made in Google Docs or Microsoft Word). Some Applicant Tracking Systems (ATS) aren't smart enough to understand complex designs.
Reference all the technical skills needed to be an automation tester
In the resume examples above, you'll notice we put in a lot of technical skills. After all, that will be the bulk of your job, so you need to know your stuff.
So, what's needed to be an automation tester? Different technology applications and programming languages are a good start. It also helps to list out analytical abilities, problem-solving skills, and process management.
However, not all automation testers are created equal, and each job is different. This is why you'll want to see if the job description matches your skills.
If the job description asks for something specific, put that skill upfront on your skill list. In other words, always read the job description carefully and prioritize the hiring company's needs.
However, be sure these are things you can actually do. After all, you'll need to answer related questions during the interview. You can check out this article for QA engineer interview questions.
Pick your top automation testing projects for the resume
Part of your technical prowess is identifying where you learned and applied your skills. To do this, you need to reference the projects you contributed to that put your skills to practice.
Think of the projects you worked on in and outside of class during college. Explain how these projects solved problems and made things easier.
After college, if you need a bit more experience, take some free time to volunteer for projects. This volunteer time can be for local organizations or public projects. For example, you can work with friends and publish projects on websites like GitHub.
This will become part of your online portfolio and give you extra firepower to complete your resume.
Quantify your work results
Listing your projects and what you did is only part of your resume's skill justification list. The other half quantifies how these projects contributed to the greater good.
Quantification applies specific growth and improvement statistics to your resume. For example, you could show how your project contributed to a 20% increase in conversions.
You'll want to connect to how your work creates results (not just the project). So, be specific to yourself and avoid just discussing general group accomplishments.
Use action verbs
Action verbs make the resume look a lot more dynamic. Action verbs are helpful for writing better stories, creating online content, and (most importantly for us) describing accomplishments.
Here are some example action verbs:
Accelerated
Constructed
Explained
Facilitated
Shaped
Perceived
Oversaw
Identified
Designed
Assembled
Action verbs are fancier alternatives to more basic words. So, have a thesaurus (online or otherwise) handy to brainstorm ideas.
Use the online job description's keywords
Keywords refer to the words a job description uses to... describe a job. By using the words and phrases identified in these descriptions, the automated resume tracking systems bring you to the front.
Copying and pasting the job description and editing them for clarity in your resume is how you get noticed by these online systems. Don't try to get too creative here, as that will confuse these systems.
Plus, using these job description references proves you've read and prioritized the needs of the reader (hiring manager). This focus gives you a solid chance to compete against other applicants.
For example, you wouldn't focus on your other experience if the job description prioritizes Python expertise. Once you mention your expert-level knowledge, you can use this for your Python automation testing interview.
Include a QA automation engineer cover letter
If a business says "cover letter optional," that means "mandatory" (they use creative language). You probably won't be considered if you don't provide a cover letter. So, check out our article for more tips on creating an automation engineer cover letter.
Consider LinkedIn as your public CV
Don't want to create a whole new 10-page document for what you do? Most job applicants would agree with you, so you can use LinkedIn as your public CV. Check out these LinkedIn profile tips to learn how to leverage this tool.
Apply for an automation tester job at EPAM Anywhere
Now that you have some tips, test automation engineer CV examples, and a free template, try out your new resume with us! Check out our remote QA automation engineer jobs at EPAM Anywhere.
We wish you the best in your future job search! You can do this!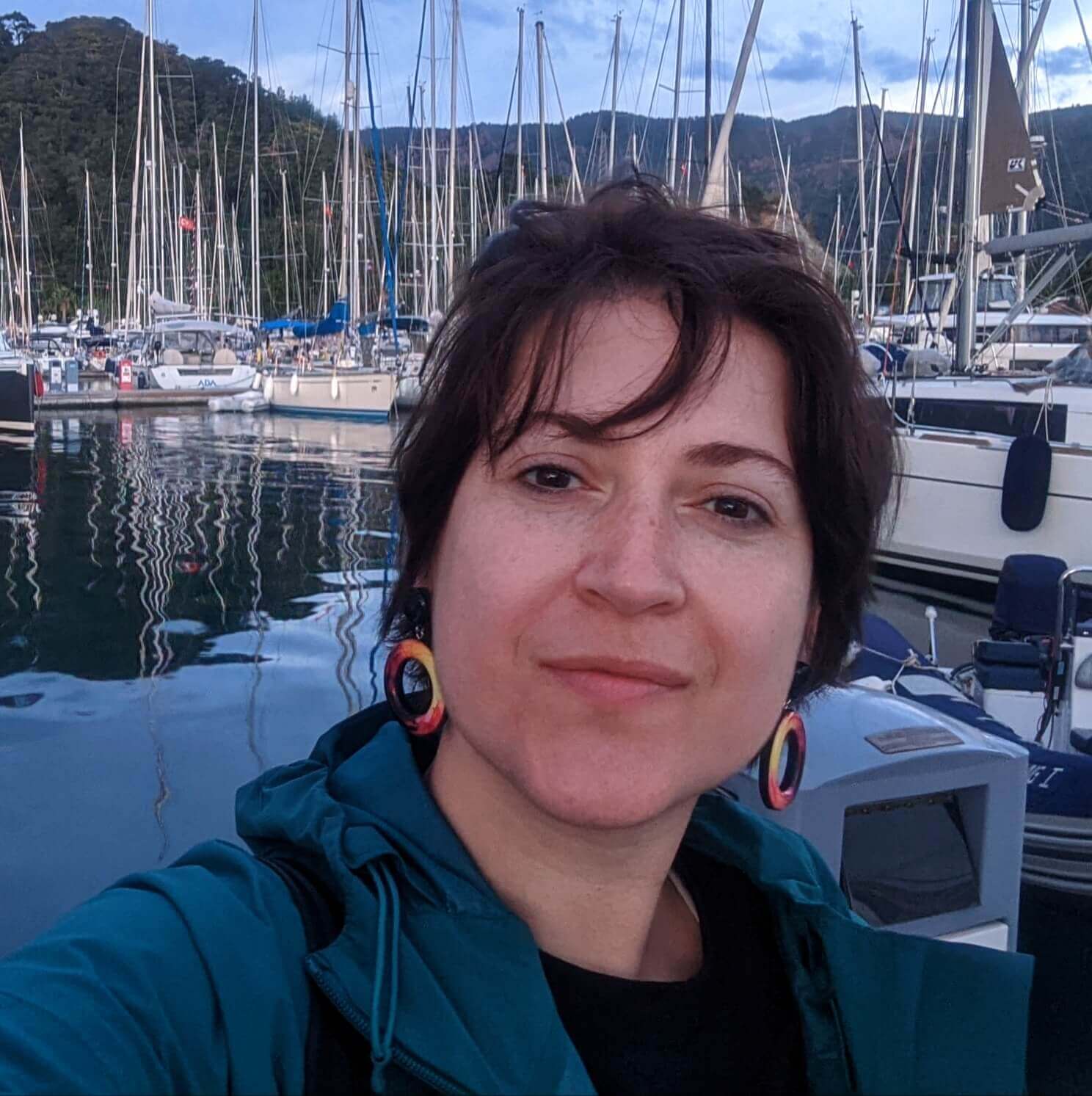 written by
As Chief Editor, Darya works with our top technical and career experts at EPAM Anywhere to share their insights with our global audience. With 12+ years in digital communications, she's happy to help job seekers make the best of remote work opportunities and build a fulfilling career in tech.
As Chief Editor, Darya works with our top technical and career experts at EPAM Anywhere to share their insights with our global audience. With 12+ years in digital communications, she's happy to help job seekers make the best of remote work opportunities and build a fulfilling career in tech.