In the fast-paced world of technology, backend developers play a crucial role in creating and maintaining the functionality of websites and applications. As a result, they demand high backend developer salaries. This article will explore the salary trends and projected growth for backend developers in 2023.
If you're interested in remote backend developer jobs, EPAM Anywhere is a great platform to explore. We connect talented developers with our remote job opportunities, allowing you to work from your own location. Whether you're an experienced professional or just starting your career, EPAM Anywhere offers various opportunities for backend developers seeking full-time remote work.
get the salary you deserve at EPAM Anywhere
Apply for our competitively paid positions and secure a job offer with one of the leading software engineering companies in the world.
apply
Now, let's dive into the trends and numbers for backend developer salaries in 2023.
How much does a backend developer make?
Disclaimer: The following salary figures are sourced from publicly available data and are for reference only. This information does not indicate the salaries at EPAM or EPAM Anywhere and cannot be considered as such.
On average, a backend developer in the United States earns around $107K annually. However, it's important to note that this figure can vary significantly based on the developer's location, skills, and expertise.

Location has gradually become less of a factor, thanks in part to the growth of the remote job market. Much of this comes from the massive growth of the IT industry specifically. Worldwide, IT services are growing at nearly 7.4%, expected to reach a market volume of $1,771bn by 2028. Much of this comes from emerging trends (AI, IoT, big data, etc.).
As more businesses and organizations shift toward digital platforms and embrace technological advancements, the need for skilled backend developers continues to rise. This increased demand creates a competitive job market and can potentially impact salary trends for backend developers.
But who says you have to stick with trends? If you want to get more, check out our article on software engineer salary negotiation dos and don'ts.
Still curious about backend developer salaries? Below, you'll learn how these salaries can vary based on skills and experience.
Backend web developer salary by primary skill
The wages of backend web developers are influenced by several primary skills. These skills play a crucial role in shaping the salary levels of backend web developers.
Some of the highest tech salaries are found to involve data-related tech skills. Below are some jobs and their wages in backend development:
This data is based on what you might find in the United States, so your results might vary depending on location.
The information above reveals a couple of interesting factors. First, it's important to note that the programming language you know can affect your average salary. Python, an incredibly popular programming language, commands a higher salary. However, as a programmer, you might be expected to know multiple languages.
You'll also find that certain job types treat frontend developers differently from backend ones. For example, web designers who work on the front end receive a higher salary average (of about $90K). In such situations, it's much more lucrative to become a full-stack developer (one who works both on the front and back end).
Of course, you can also find evidence of the importance of data-driven skills. Data scientists (a step above analysts) make far more than their counterparts because they do more with the gathered information. Thus, your exact technical skills can have a huge impact on your salary.
Of course, your experience in those skills can have just as much of an impact.
Backend developer salary by years of experience
Backend developer salaries vary based on years of experience in the field. Entry-level backend developers typically earn a lower wage than those with more experience. On average, entry-level backend developers earn around $95,000 to $120,000 annually.
Senior developers, who have accumulated five or more years of experience, have the potential to earn higher salaries. On average, senior-level backend developers can make anywhere from $136K to $165K per year depending on their expertise, the company they work for, and the location of the job.
It's important to note that these salary ranges are approximate and can vary depending on the company's size, industry, location, and the cost of living. Factors such as certifications, additional skills, and knowledge of specific programming languages or frameworks can also influence a backend developer's salary.
do a reality check of your salary expectations with us
Apply for an opportunity to talk to our hiring managers and check if your desired salary is realistic.
let's start
Factors affecting the backend developer salary
Beyond experience and technical skills, a few different factors can impact a backend developer's salary. Below is a quick list of those factors:
1. Location:
The location of a backend developer plays a significant role in determining their salary. Salaries can vary greatly depending on the cost of living and demand for developers in a particular area.
For example, backend developers in Australia make about AUD 110K (USD$72K), while those in Europe make €60K (USD$65K). These numbers used to fluctuate heavily if you lived in different cities in the same country. However, remote work has leveled the playing field in many cases.
Nonetheless, remote work is still very competitive, so read these backend developer interview questions to give yourself the best chance of getting that job.
2. Communication skills:
Even when working remotely, it helps to have solid written and oral communication skills. The right skills can help you communicate with your team, display good leadership, and make your case when you negotiate for a higher salary.
Good communication skills help put people at ease, especially when they don't know you, so practice them and put yourself in uncomfortable situations when you can. This helps with your oral communication skills. For written skills, practice sending emails to connections in your network.
3. Professional network:
An extensive professional network, such as on LinkedIn, can be beneficial in finding job opportunities and negotiating a higher salary. A good network can give you access to resources, new contacts, and potential employers. Establishing relationships with fellow professionals in your field can also help you stay up to date on industry trends and changes in the job market, as well as get a job referral when you need one.
Connections show your work colleagues that you remain connected in the industry. As a result, they show you honestly care and want to engage with fellow industry members. You'll also become more valuable when filling job opportunities in your company.
4. Additional skills:
Backend developers with additional skills beyond their core expertise can often command higher salaries. For example, proficiency in a second programming language like Python or JavaScript can significantly increase a developer's value in the job market.
Other sought-after skills include knowledge of frameworks and tools like Node.js, Django, or Ruby on Rails. Developers with skills in emerging technologies like machine learning or artificial intelligence also earn higher salaries due to the increasing demand for these specialties.
These extra skills don't even have to be in various technology stacks; a certification in leadership or something else related to your field can help. Whatever it is, you can add something to your backend developer resume should you want to compare your salary options.
5. Education:
The level of education a backend developer has can greatly influence their salary. A bachelor's degree in software engineering or computer science is often the minimum requirement for these jobs, but employers may prefer higher levels of education, such as a master's degree.
Higher degrees indicate to employers that the individual better understands programming languages and frameworks, which will benefit their projects.
6. Profit-sharing jobs:
Sometimes, employers may offer profit-sharing bonuses or stock options as an incentive for backend developers. This type of compensation can increase a developer's salary by giving them a portion of the company's profits or a share of the company's stock.
However, it's important to understand the terms of these bonuses before accepting them since there are usually restrictions on when you can receive or be eligible for them.
Grow your backend software developer salary at EPAM Anywhere
Are you a talented backend software developer looking to increase your salary? Look no further than EPAM Anywhere.
At EPAM Anywhere, we understand the value of your skills and experience. By browsing EPAM Anywhere, you can take advantage of our global network, remote work opportunities, and the chance to work with top-tier clients worldwide.
EPAM Anywhere is a leading global provider meeting the increasing demands of tech workers who need flexible jobs. To find out how our guided process can help grow your backend developer salary, apply today.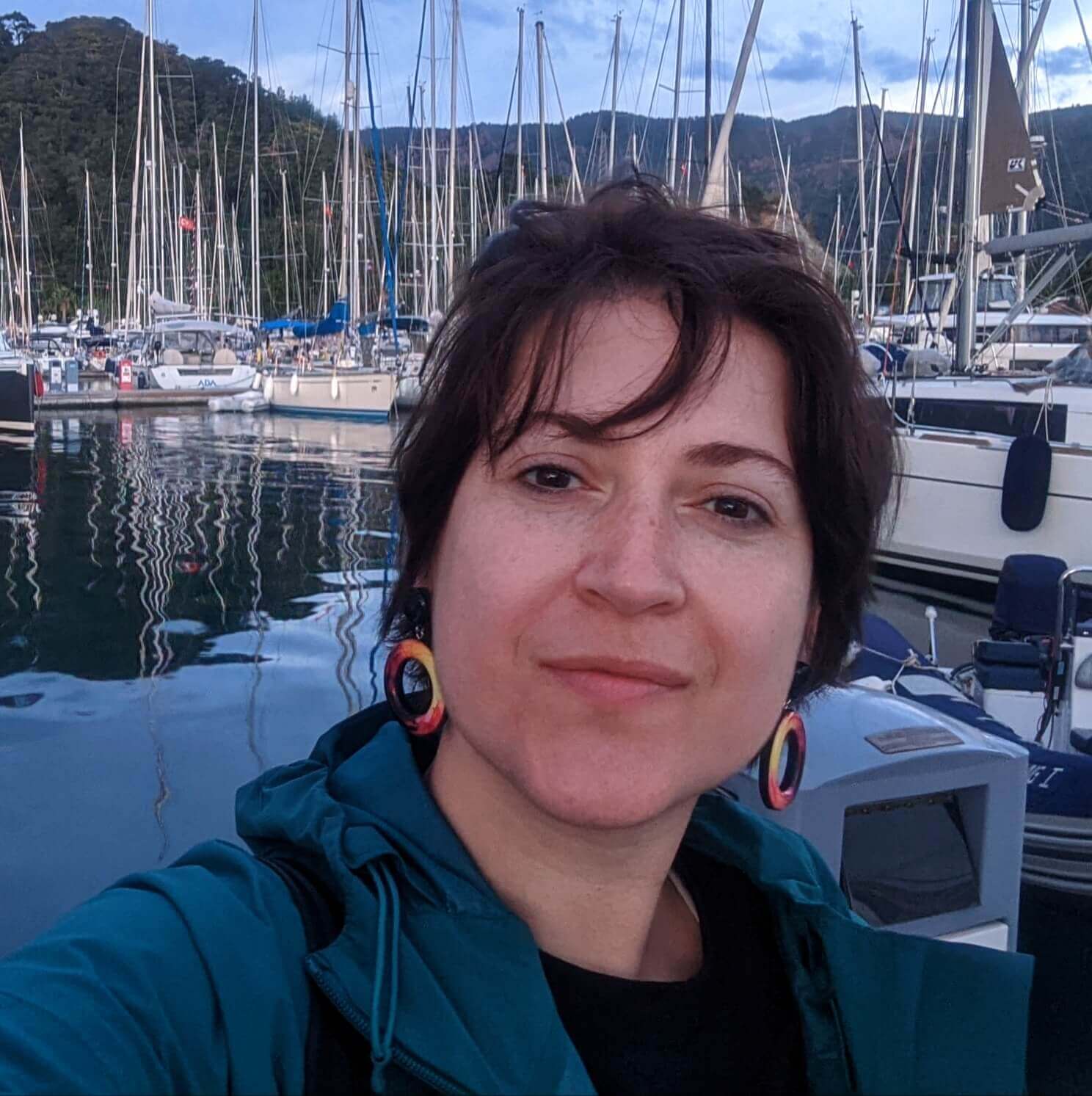 written by
As Chief Editor, Darya works with our top technical and career experts at EPAM Anywhere to share their insights with our global audience. With 12+ years in digital communications, she's happy to help job seekers make the best of remote work opportunities and build a fulfilling career in tech.
As Chief Editor, Darya works with our top technical and career experts at EPAM Anywhere to share their insights with our global audience. With 12+ years in digital communications, she's happy to help job seekers make the best of remote work opportunities and build a fulfilling career in tech.