Are you wondering whether an employer can dictate where you work remotely? The short answer is yes.
The coronavirus pandemic has revolutionized our work environment, pushing remote jobs into the mainstream. As more individuals embrace the flexibility and convenience of working from home, it's essential to understand the legal implications and best practices associated with this work arrangement.
This article will explore whether an employer can dictate where you work remotely.
Do employers have the right to dictate where you work remotely?
While employers generally have the authority to determine your remote work location, several factors must be considered. The policies and agreements established by your employer and the terms outlined in your employment contract will largely dictate their rights in this regard. It's common for employers to set guidelines and expectations for telecommuting, including the designated location.
However, it's important to note that certain legal and practical considerations may limit an employer's ability to dictate your remote work location. Employment laws and tax regulations vary by jurisdiction and may impose requirements such as providing reasonable accommodations for remote employees or considering individual circumstances. For example, if an employee has specific needs or limitations that necessitate a particular remote work location, the employer may need to accommodate those requirements if reasonable.
Ultimately, it's advisable to review your employment contract, consult your company's remote work policies and employment lawyer, and familiarize yourself with the applicable local laws in your jurisdiction to understand the extent of your employer's authority in dictating where you work remotely.
work remotely with EPAM Anywhere
Join our top tech talent from 20+ countries. Just send us your CV and our recruiters will get back to you with your personalized best-match job.
find me a job
What are the most common employer remote work policies?
Remote work policies vary across companies, but several common elements are typically addressed. Here are some of the most common aspects found in remote work policies:
Eligibility: The policy should clearly outline who is eligible for remote work, including any specific criteria or requirements that need to be met.
Communication and availability: Remote workers are usually expected to communicate regularly with their supervisors and colleagues and be available during designated working hours. The policy may specify preferred communication channels and response time expectations.
Work hours and schedule: The policy should address whether remote workers are expected to adhere to a particular full-time or part-time schedule or if there is flexibility in setting their schedules. It may also include guidelines on requesting time off or taking breaks during the work day.
Workspace equipment: Remote workers may be provided with company equipment (e.g. laptops, software) or be required to use their own, and policies often outline the responsibilities for maintenance, security, and data protection.
Data security and confidentiality: The policy may cover guidelines for handling sensitive information, including data security measures, secure internet connections, and protocols for safeguarding confidential data.
Performance and productivity: Remote work policies often set performance standards and productivity expectations, including measurement methods, reporting structures, and specific goals or targets.
Remote work location: The policy may address whether employees are free to choose their remote work location or travel while working remotely, and whether there are restrictions or requirements, such as proximity to company offices or specific time zones.
Expenses and reimbursement: Policies may outline reimbursement procedures for work-related expenses incurred by remote workers, such as internet fees, phone bills, or office supplies.
Termination or modification: The policy should clarify how the remote work arrangement can be terminated or modified, including procedures for returning to an in-office setup if necessary.
Compliance with laws and regulations: Remote work policies typically emphasize compliance with applicable employment laws, data protection regulations, and any industry-specific regulations that may be relevant.
How can remote work impact your career?
Remote work can have both positive and negative impacts on your career. Here are some ways in which remote work can influence your professional development and trajectory:
Flexibility and work-life balance: Remote work can offer greater flexibility in managing your work schedule and personal obligations. This can improve work-life balance and reduce stress, allowing you to focus on professional and personal priorities.
Increased productivity: Remote work eliminates the distractions and interruptions often encountered in a traditional office environment. This autonomy can lead to increased productivity and the ability to structure your workday in a way that best suits your preferences and work style.
Expanded job opportunities: Remote work removes geographical limitations, opening up opportunities to work for companies located anywhere in the world. This can broaden your job prospects and expose you to diverse industries and cultures.
Enhanced time management and self-discipline: Remote work requires strong time management skills and self-discipline. Successfully managing your schedule and meeting deadlines can strengthen these skills, which employers highly value.
Improved focus and concentration: Remote work allows you to create an environment tailored to your preferences, which can promote better focus, concentration, and career growth. This can increase efficiency and the ability to accomplish tasks more effectively.
What does working remotely mean at EPAM Anywhere?
Discover the possibilities of a remote work lifestyle with EPAM Anywhere. Our company is committed to providing jobs that are designed to be remote-first, allowing you to build your work around your desired lifestyle. Enjoy the freedom and flexibility offered by our remote positions while receiving competitive compensation that matches global market rates.
We value your growth and continuously review your pay as you progress in your work-from-home IT jobs. Engage in fulfilling long-term projects that allow you to plan your life and career for years ahead. We prioritize your well-being by providing social protection benefits, including health care insurance, paid leave, and a stable income, tailored to your location.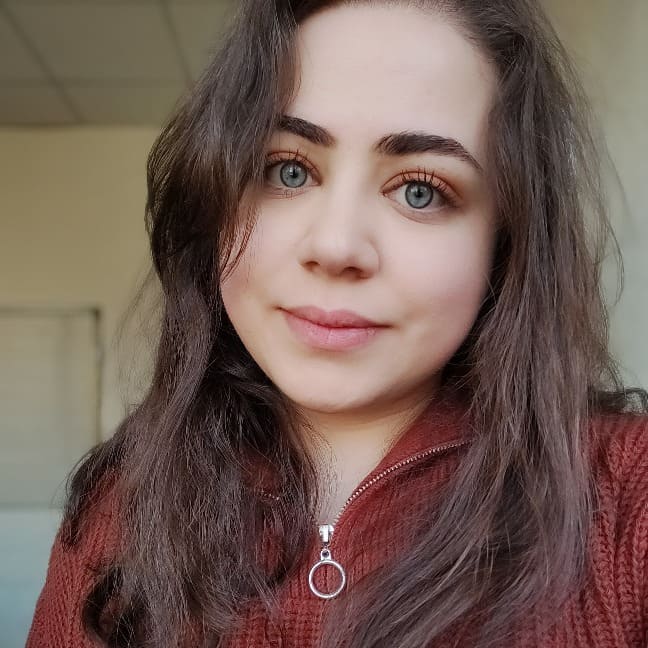 written by
With a focus on remote lifestyle and career development, Gayane shares practical insight and career advice that informs and empowers tech talent to thrive in the world of remote work.
With a focus on remote lifestyle and career development, Gayane shares practical insight and career advice that informs and empowers tech talent to thrive in the world of remote work.