Going through an interview without preparation can be quite stressful. If you are a senior Android developer and applying for a well-paid position in Android app development services, you should not only be good at your job, communicate with the team, but also be able to pass interviews.
We have prepared six senior Android developer interview questions and answers to help you successfully pass a technical interview. By studying them, you will be able to prepare for the upcoming interview and increase your chances of getting a job.
are you on a job hunt?
Look no further. Send your CV and our team will match our senior Android developer jobs with your skill, saving you time and effort.
find a job
Top senior Android developer interview questions asked
1. How do you feel about working independently on the development of new applications for Android?
This question allows the interviewer to understand whether you can work without someone else's guidance or control. Therefore, as a specialist, it is important to demonstrate independence. If you have experience with independent work, be sure to describe it. If not, you can simulate the situation and talk about how you would do it.
Sample answer:
"I've had similar experiences before. At my previous job, I was often assigned to develop new Android applications due to my skills. It is a comfortable format of work for me. I like the independence and the ability to be creative in using my skills. Thus, in the end, the client receives a unique application that has a positive effect on the development of their business."
2. We would like to improve our application. What feature would you suggest adding?
The interviewer asks this question to find out how well you work with existing applications. It also demonstrates your ability to interact with other team members. To successfully answer this question, you need to propose a new feature and justify the importance of adding it.
Sample answer:
"In my opinion, the application lacks a filter. A filter is always a good idea when there is a large assortment. This significantly saves the user's time and improves their experience. For example, if a visitor wants to find a specific product, it is enough for them to filter the products by the characteristics of interest. It will take no more than a few seconds and will help them quickly navigate."
3. Suppose your application was not successful, what would you do on the next project?
This is one of those Android interview questions for senior developers that demonstrates that you can learn from mistakes and use previous experiences to work on new projects. Do you have the ability to analyze and improve skills based on mistakes you have made?
Sample answer:
"I would definitely take into account my previous experience and draw conclusions. At my previous job, I experienced a situation that demonstrates this well. My task was to develop a mobile application that would be compatible with several operating systems. During the release, the client checked the operability of the solution and it did not work on their device. I immediately started looking for the cause of the problem. As it turned out, I forgot to enable compatibility with one of the OSs. After that incident, I always double-check this point before demonstrating the app to a client."
4. How well can you communicate with other developers on the team?
The job of a senior developer usually involves close communication with the team. The purpose of this question is to assess your communication skills with others. How well do you cooperate and are you a team player? Your response should demonstrate your ability to be part of a team and work with others.
Sample answer:
"I enjoy being part of a team and it has always been easy for me to communicate with other people. At a previous job, I worked closely with 3 developers and made sure everyone was given clear instructions about the tasks. We constantly kept in touch and shared the process with each other. We discussed work processes and always knew the status of the project. This helped us to do our job efficiently and meet deadlines."
5. How regularly do you improve your skills and knowledge?
The IT market is an area that is constantly changing. Therefore, a professional developer must keep up with the technology and follow trends. This question helps the employer to know how engaged you are in your work and whether you are improving your skills. By answering this question, you should demonstrate that you are always aware of what is happening. To do this, share the methods that you use to improve your skills and where you look to get relevant information.
Sample answer:
"I regularly improve my knowledge and follow the market trends and the emergence of new technologies. I have a few favorite blogs that I read and I am also a member of 3 professional communities. I am constantly looking for new courses and attending thematic conferences. I find them useful because it helps me to get up-to-date information all the time and improve my skills."
6. Do you have experience working remotely?
Remote work is a new reality. So this is nothing new for senior developers. This question is asked to see if you can communicate effectively with a team that is not in the office with you. The answer should demonstrate your ability to adapt to any conditions and methods that you use to ensure productivity for remote work.
Sample answer:
"I have experience working in a variety of formats. I have worked both in the office and remotely. In general, I believe that effective communication between developers is a key aspect of the successful execution of work. Therefore, I always use Slack and Jira to interact with team members. This helps to keep abreast of what is happening, leave timely feedback, and monitor the progress of the project and make changes as necessary."
your career, your terms
Discover the freedom to be where your heart belongs and work at EPAM Anywhere
apply now
Final tips for passing an interview
In order to successfully pass the interview, you need to carefully prepare. Below are some remote interview tips to help you be better prepared.
Find out as much as you can about the company
Do some homework and detailed research. Find out the values of the company, in what direction it works, and what it strives to accomplish. This way you can demonstrate your value and show interest in the job.
Stay focused and mindful
Listen carefully to sr Android developer interview questions and try to give accurate and concise answers. Avoid empty talk and speak to the point. Try to include no more than two examples of experience or skills within your answer. This will help the interviewer assess your professionalism and structure the information.
If you don't understand a question, ask for clarification. It is better to ask again and give a relevant answer than not to do so and appear inattentive or incompetent.
Be prepared for awkward questions
Often senior Android developer interview questions are not related to the specialist's immediate skills. They are aimed at understanding what kind of person you are — whether you are a team player, are stress-resistant, and also to get a picture of your other qualities. So prepare for the fact that, at times, you may feel the question is difficult to answer.
Explore our senior Android developer jobs and feel free to apply and use this opportunity to prove your Android engineering knowledge and skills.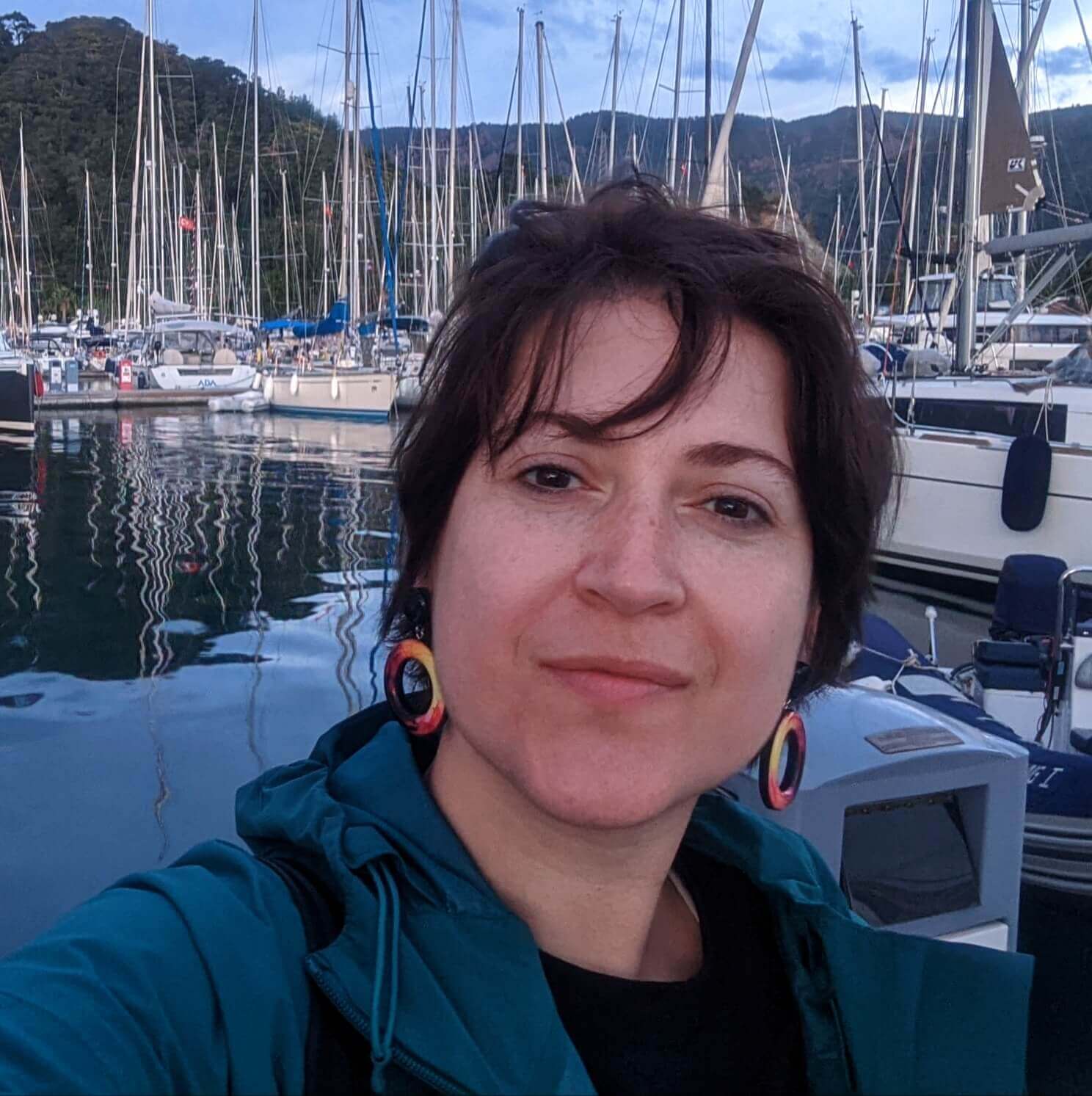 written by
As Chief Editor, Darya works with our top technical and career experts at EPAM Anywhere to share their insights with our global audience. With 12+ years in digital communications, she's happy to help job seekers make the best of remote work opportunities and build a fulfilling career in tech.
As Chief Editor, Darya works with our top technical and career experts at EPAM Anywhere to share their insights with our global audience. With 12+ years in digital communications, she's happy to help job seekers make the best of remote work opportunities and build a fulfilling career in tech.