With remote IT jobs, companies and employees are getting used to a geographically borderless talent pool. The computer and IT category stands out as the top career category for fully remote jobs in 2023, with fully remote listings growing year over year.
In this article, we're looking at the highest-paying remote tech jobs in 2023, the average salary you can expect, and some insight into what each job entails and how it fits into the world's new remote work reality.
get the salary you deserve at EPAM Anywhere
Apply for our competitively paid positions and secure a job offer with one of the leading software engineering companies in the world.
apply
What is a remote tech job?
A remote tech job is where you are contracted to work for a business without geographical distance or location constraints. Many of us are familiar with work-from-home jobs, with tech jobs pioneering the transition to a hybrid or solely WFH arrangement.
Some of the most coveted and in-demand tech jobs have requirements that make it easy to do this work from a home office or on the go.
To learn more about the high-paying remote jobs in the industry, check out our 2023 guide to hybrid remote work in tech. It explains what to expect when taking a remote job and can help prepare for the transition.
Tech jobs and salaries: do remote tech jobs pay more?
The best tech remote jobs offer many benefits, including location independence, better work-life balance, and flexibility. Do they pay more, though?
Some sources say the best remote tech jobs can pay more than their in-office counterparts. For instance, a report by Owl Labs found that 24% of remote workers reported earning at least $100,000 per year compared to just 7% of in-office workers. Another 6% of remote workers reported salaries over $200,000, while only 1% of their in-office counterparts had the same.
Part of this is the fact that remote workers can save more money and have more ability to negotiate, as well as other favorable outcomes that stem from working from home.
We have a handy guide on how to negotiate a salary after a job offer, as well as the dos and don'ts of software engineer salary negotiation for specifics on how to approach the opportunity.
Top benefits of remote IT jobs
Before we get into the highest-paying remote software engineer jobs and what they pay, let's first look at some of the main benefits that drive more people to adopt a work-from-home lifestyle.
Better work-life balance

Working from home gives you more control over your time, allowing you to use more for your personal life. This means you can spend more time looking after your family, meeting friends, engaging in hobbies, getting access to better healthcare, and more. The best remote computer jobs reduce the stress of hassle stemming from traffic, public transportation, parking, and more.

Expanded opportunities

With better hours and flexibility on what to do and when to do it, you have expanded opportunities regarding taking on more clients, as long as it works for your schedule. Following remote tech careers not only directly adds to your bottom line but also offers access to networks and people you would never meet if you were doing your IT job in-office.

Greater flexibility

When you work in the highest-paying remote IT jobs, you can control your productivity and time, allowing you to pick the hours you want to work to coincide with when you are most active. You can also take breaks as needed without worrying about coworkers or managers. Additionally, you can adjust online tech jobs to fit your work environment and provide the kind of comfort you prefer, including working outside, in a café, while on a trip, etc.

Enhanced productivity

IT jobs that can be done remotely have fewer interruptions and distractions, allowing you to focus on the tasks without disturbance from an office environment. You can also use tools and technologies that include AI to improve workflow without necessarily needing to follow company policy or protocol, which can sometimes be limiting.

Lowered operational costs

The best tech remote jobs have the added benefit of saving money on expenses, including rent, equipment, clothing, food, furniture, utilities, and transportation. In addition to these standard cost-cutting perks, you could also make the case that you are saving your employer money.
9 best remote tech jobs in 2023
Disclaimer: The following tech jobs and salaries are sourced from publicly available data for your reference only. This information is not indicative of the salaries at EPAM or EPAM Anywhere and cannot be considered as such.
1. Remote frontend developers
Remote frontend development offers computer jobs from home that pay well, where you work on the interface of web apps and websites, including technologies like JavaScript, CSS, HTMP, and various frameworks and libraries.
A remote frontend developer earns about $98,828 annually in the U.S. Here are the annual top tech salaries of some of the remote frontend jobs:
React developer average salary: $69,4801
JavaScript developer average salary: $128,9142
Angular developer average salary: $60,5001
Vue.js developer average salary: $67,018 to $100,4043
HTML/CSS average salary: $87,7394
To effectively identify the best tech jobs for remote work that appeal to you, consult our frontend developer job guide to learn more.
2. Remote backend developer jobs
If you are skilled in the server side of applications, one of the best remote tech jobs in 2023 is remote backend development. You are tasked with creating, maintaining, and improving performance and security across the web services that power the apps and sites.
The average salary for a remote backend developer in the U.S. is $119,704. Even though ZipRecruiter is seeing annual salaries as high as $176,000 and as low as $11,500, the majority fall between $104,000 (25th percentile) to $147,000 (75th percentile).
Our backend developer job guide might be helpful for those looking to land their best-paying backend development job. Check it out!
3. Remote cloud engineer jobs
Cloud engineer roles comprise some of the most flexible tech jobs that allow you to work on the cloud computing platforms and services we use daily. Your responsibilities will include designing, developing, deploying, and maintaining cloud-based solutions that meet the needs of users and clients.
The average salary for remote cloud engineers stands at about $144K per year, with different platform cloud engineers attracting slightly different salaries, including:
We also have a cloud engineer job guide to help add to what you already know about the market.
find your best-paying remote job at EPAM Anywhere
Just send us your CV and our recruiters will get back with a personalized job opportunity for you.
find me a job
4. Remote big data engineer jobs
Big data engineering is one of the top remote IT jobs, where you collect, process, analyze, and visualize large and complex data sets. You will be tasked with building, testing, and maintaining data pipelines, warehouses, lakes, and platforms to enable data-driven insights and decisions.
Some programming languages you'll be expected to use include SQL, Python, Scala, or R, as well as tools like Hive, Kafka, Airflow, and more. You must be familiar with and practice the core tenets of data science, ethics, security, quality, and governance.
The average salary for a remote big data engineer is $128K per year. Other jobs in the same domain include:
Remote data analyst average salary: $55K to $114K8
Remote data scientist average salary: $127,0009
SQL developer average salary: $96,00010
Hadoop developer average salary: $60 per hour11
5. Remote QA engineer jobs
Some of the remote jobs with salaries among the highest include quality assurance. A QA engineer is tasked with the quality assurance of software products and services. Their responsibilities include testing, debugging, and reporting issues affecting functionality, usability, and performance.
Some major tools used to accomplish these tasks include Selenium, TestRail, Jira, or Postman, and methodologies like Kanban, Scrum, and Agile. You must also know the software development life cycle, testing frameworks, automation, and best practices.
The average salary for remote QA engineers is $103K per year, while the remote IT jobs salary for related fields stands at:
Remote QA manual tester average salary: $79,00012
Remote QA automation testing average salary: $107,00013
6. Remote software architect jobs
Remote software architects are tasked with designing and developing software applications that can run on various devices and platforms. You will need to have proven experience in the role using a variety of languages, have excellent knowledge of software and app design and architecture, and be skilled in UML and other modeling methods, among other pertinent qualifications.
The average salary for remote software architects is around $131K annually. Other high-paying remote IT jobs in the architect category include:
Cloud security architect average salary: $154,00014
Cloud architect average salary: $146,09915
7. Remote DevOps engineer jobs
Remote DevOps engineers are tasked with streamlining software application delivery for various platforms and devices. DevOps is a methodology in the software development industry that integrates and automates development and operations to improve and shorten the development cycle.
Remote DevOps engineers are paid an average of $134,774 per year, making it one of the best IT remote jobs. However, this salary range may vary greatly depending on your skill level, location, and years of experience.
8. Remote business analyst jobs
Remote business analysts have one of the best remote IT jobs, where they are responsible for analyzing and improving the business processes, operations, and performance of a company or organization that uses IT. A remote business analyst is paid an average salary of about $92,944 annually.
You will be tasked with gathering and documenting business requirements and specifications of all stakeholders, developing and proposing solutions addressing business needs and goals, communicating and presenting findings, collaborating with teams and departments as needed to implement solutions, testing and validating solutions to align with business requirements, and monitoring and measuring the outcomes and impacts of the solutions.
9. Remote web analyst jobs
Remote web analysts are tasked with using various tools to collect, analyze, and report on the data generated by the online activity of website visitors. This job aims to understand users' behavior and needs, providing insights and recommendations to web developers to improve the website's design, performance, functionality, conversion rate, etc.
The average salary for remote web analysts is about $7.3K to $9K monthly, while some companies can go as high as $15.8K per month.
The best remote computer jobs in the web analysis space require you to have a bachelor's degree in computer science, marketing, statistics, or another related field, be familiar with major web analytics tools like Salesforce and Google Analytics, and have good communication skills, attention to detail, accuracy, and creativity.
If you love working with data and are passionate about seeing websites improve due to your insights and findings, this category might present exciting opportunities.
How to land a high-paying remote tech job
Now that you know what's out there and what kind of money you could make on average, it's worth looking at some tips to help you land one of the top remote tech jobs we discussed before wrapping this article up. Let's get to it.
Identify your niche and skills

Tech jobs that are remote tend to be diverse and span various domains, including cybersecurity, software engineering, data science, web development, and more. You must find out what areas interest you most and what skills you need to succeed.

You can use online resources, like this career assessment test, to help narrow your options based on goals, strengths, and personality.

Learn the skills and keep them sharp

After you find your 'calling,' as it were, you need to acquire or polish the relevant technical skills and knowledge to back up your qualifications. You can use online platforms like Coursera, Codecademy, Udemy, edX, and more to learn from experts and get certifications while keeping your skills sharp by working on personal projects, participating in hackathons, contributing to open source projects, engaging with core programming languages, and joining online communities with the same interests.

Build your CV and portfolio

Doing high-paying computer work from home requires a strong portfolio and a remote job resume to showcase your skills and potential to employers. It summarizes your experiences and skills and includes samples, projects, testimonials, and contact information.

You should keep your CV current with relevant achievements, keywords, and metrics highlighting your value and impact.

Build your network and apply for jobs

Networking is a key component of landing remote work, as it can help you find new referrals and opportunities and get feedback. To help with this, you can use LinkedIn and other specialized platforms that bring together people in tech for easier connection, joining groups, attending events, and sharing your work.

Prepare for interviews

After applying for high-paying computer jobs from home, you must prepare for phone screening and technical interviews.

You should research the company and your role, practice common interview scenarios and questions, review your portfolio and resume, and test your equipment and internet connection. Dress professionally, communicate clearly, be punctual, and show interest and enthusiasm.
If you're currently working in-office and are wondering what IT jobs are remote, we offer resources like a script with tips on how to ask to work remotely, information on specific jobs/roles in tech, and general advice on navigating the transition to remote roles.
In addition, you can use our 'find me a job' feature to get a personalized open job offered to you. Our tool aims to find the best-suited job for you, ensuring it matches your professional profile and career goals.
Continue your career journey with EPAM Anywhere and take advantage of our remote workstyle along with the high-paying, in-demand IT jobs.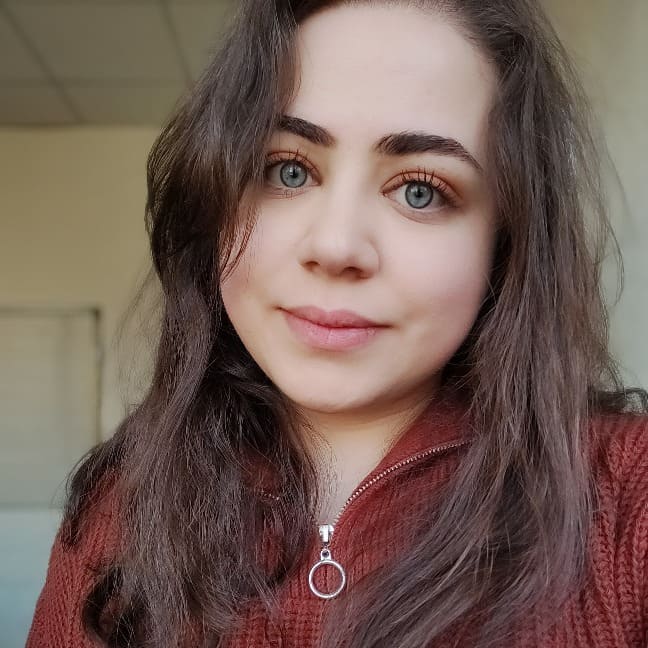 written by
With a focus on remote lifestyle and career development, Gayane shares practical insight and career advice that informs and empowers tech talent to thrive in the world of remote work.
With a focus on remote lifestyle and career development, Gayane shares practical insight and career advice that informs and empowers tech talent to thrive in the world of remote work.