Having a senior software developer cover letter is important. Yes, at this advanced stage of your career, you've got the experience (and the skills to back it up). However, if you want to stand out from the crowd on your next job application, a top-notch letter of introduction is still crucial.
To help you out, we compiled a few helpful resources. Use the following tips and tricks (and a free senior software engineer cover letter sample you'll find below) to create a compelling opening statement for any hiring manager.
forget about cover letters!
Apply to EPAM Anywhere with just your CV. Start now to find the best-matching remote job at EPAM Anywhere for you.
find me a job
How to write a cover letter for senior software engineers
The secret to creating a remarkable cover letter depends on how you present your skills. Can your mastery and previous experience solve an existing pain point for the company? The new organization is hiring to address a specific issue that only the abilities of a senior engineer can facilitate — it's your job to frame your cover letter according to those demands.
In short, your cover letter should showcase how you are the best answer to the various problems listed in the job description. Luckily, that answer does not need to turn into a long and arduous process. Cover letter submissions with the best levels of success include common, expected elements that often follow a known format.
How to start your senior software engineer cover letter
Regardless of the company, your cover letter should begin with a header and a salutation:
The header: List your contact information and any pertinent identification details. Hiring managers may see hundreds of cover letters in a single day — your name, phone number, and email should be visible and easy to read. You might be the ideal candidate, but if your resume does not include your name, you're still out of luck. If possible, add additional data such as your location, the date, and the recruiter's name.
The salutation: Introduce yourself with a professional demeanor to make a positive impression. The exact words you can use will depend on the context of the submission. For example, if you know the recruiter personally, you can create much better rapport by using casual language beyond the standard "To whom it may concern." However, when in doubt, err on the side of caution. If you don't know the hiring manager's name, stick with professional salutations such as "Dear hiring committee." If all goes well, you will see the same recruiter later in the hiring process for the senior software engineer interview questions, so stay professional and friendly.
What to include in the cover letter body
The body of the cover letter is your chance to demonstrate how you are the ideal fit for the open position. Most senior software engineer cover letter examples take pains to explain applicable career achievements using the following format:
The opening paragraph: List the skills and experiences that will catch the attention of the hiring rep. Now is your chance to impress, so showcase the unique abilities you possess and explain how they are of value to the organization. Introduce pertinent and current projects, education information, and referrals in the opening paragraph.
Company highlights: Prove how your skills can help the company achieve its goals and central mission. Use the second paragraph to relate how your work aligns with the organization's office culture. Explain how your experience and skills can be of service.
Relevant details: Add any additional professional development or educational knowledge that would be of interest to the hiring manager. Extra data will depict your current career trajectory and hint at how easily you can repeat past successes. Get specific about the results you have achieved previously. You can also use keywords here to help you pass any digital screening tools.
How to best conclude your senior software developer cover letter
The ending of your senior software engineer cover letter is the opportunity to thank the hiring manager for their time. However, more importantly, it is how you can encourage further communication. For example, you can ask if there is any additional information from your resume or portfolio that you can give to the recruiter or outline your availability for an interview so that hiring reps are more likely to take the time to call or email. The more you convey an open attitude that attempts to build a fruitful work relationship, the better. For bonus points, list your contact information again.
Senior software engineer cover letter example and template
Use this cover letter sample for senior software engineers to help guide your writing:
Mr. John Doe
Kansas, USA
555-555-5555
johndoe@gmail.com
August 31, 2023

Dear Hiring Committee,
As a senior full-stack developer using JavaScript frameworks, I am excited to offer my services for the open Angular Developer position at Great Developers Co. My experience and education would be a good fit for the unique demands of the role, and I would relish the chance to handle the challenges associated with the leadership position.
The reliability and delivery speed of Great Developers Co is well-known, and the level of commitment your organization has toward the quality of its products is of the highest value. My own career trajectory aligns with that mission, as best shown by my mastery over various technologies such as Node Packet Manager, RxJS, Angular CLI, and TypeScript.
In addition to these beneficial hard skills, I have professional development credentials in Angular architecture patterns and attribute directives. My current projects at Second Best Developer Co can further speak to the level of skill I bring to all clients and the set of best practices I follow.
Please do not hesitate to contact me if you have any additional questions. I would be happy to provide extra details or portfolio entries. I am available for an interview at your discretion.
Thank you, and I look forward to hearing back from you about the opportunity.
John Doe
Senior Developer
555-555-5555
johndoe@gmail.com
For additional cover letter samples, explore our front end developer cover letter and web developer cover letter. You can also download our free senior software engineer cover letter template below:
Apply for a senior software developer job at EPAM Anywhere
So, are you ready to write that cover letter and submit your application? Head to our remote senior software engineer jobs to access flexible work opportunities from around the world, in addition to the education and professional development support of EPAM Anywhere.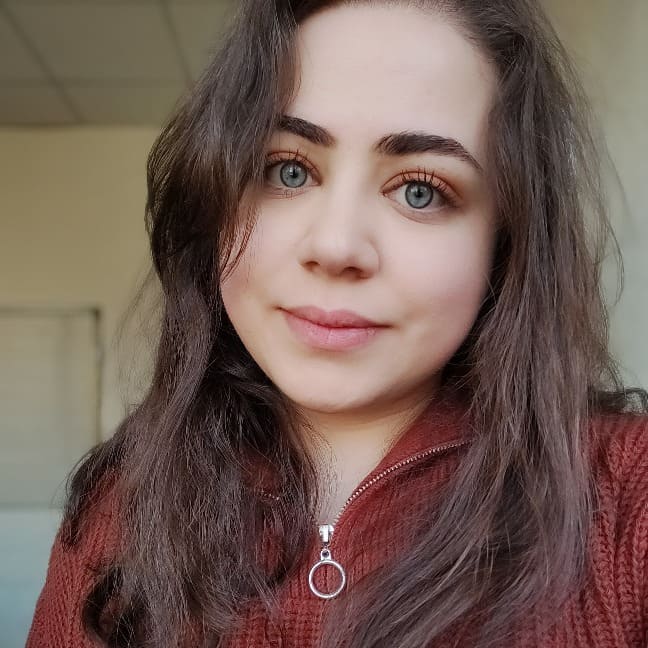 written by
With a focus on remote lifestyle and career development, Gayane shares practical insight and career advice that informs and empowers tech talent to thrive in the world of remote work.
With a focus on remote lifestyle and career development, Gayane shares practical insight and career advice that informs and empowers tech talent to thrive in the world of remote work.