If you're in the tech industry and your employer wants you to move, you might feel pressure to comply. But not everyone wants to work in a new space, especially if they don't have to. So, if you put your foot down, can your employer make you transfer to another location?
Office workers might be able to go remote to overcome this, but if your boss still wants you to move, check out the location change considerations below.
keep your location with EPAM Anywhere
Check if your location is eligible — apply now for a top tech job at EPAM Anywhere
apply now
Can your employer transfer you to another location within your country?
Generally speaking, the employer might be able to transfer you to another location within your country. But "might" doesn't help you, so there are some conditions to keep in mind.
The following information is for your reference only, and doesn't constitute any legal advice. We encourage you to consult an employment lawyer before making any employment-related decisions.
Condition #1: Distance
First, "within your country" implies a wide range of distances. This can be anywhere from five minutes away to two hours in another province or state. The distance from the relocation affects whether relocation will be forced.
There is an expectation of reasonableness when asking you to relocate. If it sounds unreasonable, it probably is. This brings us to condition number two.
Condition #2: Your employment level
If you're a director or high-level manager, you have more responsibility. If your boss needs you to relocate, there will be a greater expectation for you to move when at a higher rank. The company might even pay for your move.
Entry-level workers aren't expected to make the same sacrifices. So, if your boss says you are now working 40 minutes away, you can tell them these expectations weren't set. If you stand your ground, it can be difficult to fire you over refusing to move.
Condition #3: Mobility clause
Companies can introduce the "mobility clause" — a contractual provision enabling employers to change an employee's workplace. If your employment contract contains a mobility clause, they can make you move based on the contract terms.
Even mobility clauses need to be reasonable. So, they can't expect you to move across the country in three days. Instead, companies might give you a month or two to do this. So, pay attention to your employment contract.
Condition #4: Reasonable time frame
Ultimately, the employer has greater control than the employee. If your employer needs your position to be in a new space, it can force that within a reasonable time frame. In these cases, it's not about moving the job, but eliminating the position in one spot and opening up a similar one in another.
A reasonable time frame, in this case, is often up to a year, which is usually how long it takes for rental contracts to expire (or for you to sell your home). This means an employer will get its way given enough time, as long as they have a justifiable business need to move you.
Thankfully, in the tech field, this is a great opportunity for you to request a remote alternative. Check out our article on tips if you want to ask to work remotely.
If you work remotely, the situation changes, and there is often no need to move. However, some companies might dictate where you work remotely to keep you closer to meetings.
Can your employer force you to move to another country?
First, let's state the obvious: you deserve respect, and nobody can force you into anything. Getting pushed into working in an unwanted location is a quick way to face relocation depression, or the negative feeling connected with moving to a new place.
Your boss can't force you to start working from another country, even if that country is next door. Moving between countries requires changing tax jurisdiction and (sometimes) citizenship.
Much like moving within your country, your company can choose to eliminate the position in your current country of residence and offer it in the new country. They can then provide you with a "new" position in the country. But, if they want you to move to another country (assuming you accept), they must give you time to prepare.
Sometimes, jobs require you to work remotely and travel, such as travel bloggers (who usually aren't hired by a company). But, in the tech field, situations requiring you to be in another country are rare. In these cases, the business need would be hard to prove.
Changing your work location: know your employee rights
Keep the four conditions from above in mind when it comes to changing your work location. You can also check with your country's laws on employment. If you ever feel coerced, review your employment contract and seek legal advice.
If you believe you are the victim of unfair dismissal, contact a lawyer experienced with employment violations. You might be entitled to severance pay depending on certain factors (like how long you spent with the company).
Employers might also add new terms to your contract without your knowledge. It helps to keep a copy of the employment contract on hand so you can compare notes. Employers must provide you with a variation clause (or flexibility clause) dictating the changes to your agreement. Bad employers might also fire and rehire you under changed terms to get around this limitation.
The employee has rights even if the employer has a perfectly logical business need (like if the business is moving to a new office building). It's up to the employee to communicate plans beforehand, especially if these changes could completely change your life.
If all else fails, working remotely is a great way to take control of where you work. Check out remote IT jobs at EPAM Anywhere for an opportunity to keep your location with no need to move anywhere unless you want to.
Here's a quick wrap-up of things to keep in mind if your employer wants to transfer you:
Employment laws protect you.
Nobody can force you to move.
You might be able to do your job remotely.
Your employer must be reasonable (meaning they must give you enough time to respond).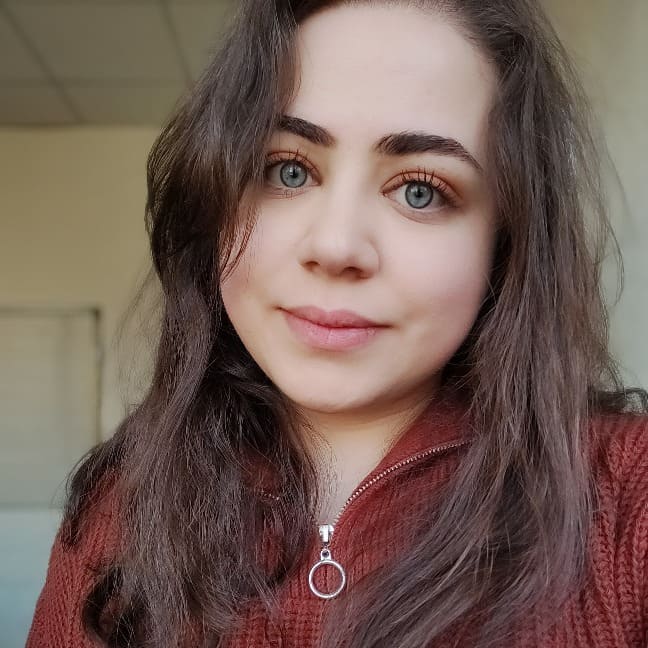 written by
With a focus on remote lifestyle and career development, Gayane shares practical insight and career advice that informs and empowers tech talent to thrive in the world of remote work.
With a focus on remote lifestyle and career development, Gayane shares practical insight and career advice that informs and empowers tech talent to thrive in the world of remote work.