Relocating while working remotely typically seems straightforward on the surface. After all, you can usually do your job from any location with a reliable internet connection. However, the reality of the situation is a bit more complex, particularly if you want to safeguard your current job.
If you're thinking, "I'm interested in moving but want to keep my job," here's what you need to know about relocating while working remotely.
Relocating while working remotely: best practices
Research and choose the right location
The ability to work remotely and travel is one of the most appealing parts of remote work, but you need to make sure that you choose the right new location. There are several factors that play a role in your relocation, and you need to consider them before selecting a destination.
First, you need to check your company's policies regarding remote work locations. These outline the organization's rules about what needs to be available to you, such as minimum internet connection speeds, approved service providers, or the availability of a suitable coworking space or home office in your new house. Often, human resources managers will outline the rules or requirements, making them an asset.
Second, consider which time zones align with your position if you're required to work during specific hours. While being an hour or two off your job's time zone isn't always problematic, more significant differences will be potentially challenging to manage.
You also want to take a look at the cost of living, which can vary between countries and cities. Since your salary may change when you relocate if your pay is tied to location, ensuring that it's enough to provide a comfortable living is a critical part of the equation.
As you narrow down your options, check for pandemic-related laws that could apply to you. For example, vaccination requirements are still in place in some areas, particularly for people coming from outside of the country. Similarly, rules about health insurance or access to medical care as a non-citizen can vary.
Finally, even if you think you've found your perfect city or small town, check local rules about real estate purchases or rentals for foreigners. Some areas are highly restrictive – particularly in the aftermath of the pandemic – and you want to make sure you're able to secure a new home without issue.
work remotely with EPAM Anywhere
Join our top tech talent from 20+ countries. Just send us your CV and our recruiters will get back to you with your personalized best-match job.
find me a job
Learn about the local employment regulations
Before selecting a location and scheduling movers to help you settle down in a new country, remote workers need to familiarize themselves with local labor and employment laws. Even if you're in a remote job that's based in another country, you need to ensure that you have a legal right to work once you arrive at your new home.
The process for securing legal employment authorization when relocating while working remotely varies from one location to the next. Some countries have relatively simple procedures, while others are lengthy and cumbersome.
As a first step, you need to determine which type of visa is required, as your visa determines how long you can stay in a country, your access to specific services, and the types of employment activities you're allowed to participate in while there.
One of the key things to know when working remotely from another country is that if you need a work permit, you also need to ensure that it allows remote work if your company is based in another nation. Some work permits explicitly bar these arrangements, while other countries have specialized visas designed for digital nomads.
After that, you also need to dig into what's necessary to handle tax obligations before moving forward with a work relocation. Rules about paying taxes vary by country, and you need to determine how your tax residency is impacted if you move to another nation. Often, the length of your stay alters whether you're a tax resident in your new country or your home one, and there are situations where you could owe income taxes in both. As a result, it's critical to learn the details in advance.
If you're considering moving to the U.S. or between states, it's critical to note that rules change between states, too. While most people living in the U.S. for at least six months – not just U.S. citizens – must pay income taxes the same way on the federal level, the state income tax rules vary. As a result, what you owe and how you file at the state level differs depending on whether you're in New York, Florida, California, Texas, Pennsylvania, Tennessee, Oklahoma, or any other new state, as well as whether you're doing work for a company located in that state or not.
In addition, the new city you select can impact your income taxes in the U.S. While local income taxes are rare, they are allowed in 14 states and Washington, DC. As a result, while you don't have a city income tax if you move to San Francisco, California, you might have a local income tax if you're living in Denver, Colorado.
Set up your new workplace for productivity
Full-time remote workers and freelancers need to ensure that they have access to a suitable office space that's designed to enhance productivity. Generally, that means creating a designated, organized work area with all of the tools, equipment, and connectivity you require to perform your duties.
For many, a desk that can comfortably hold their laptop and a few basics – like notepads and pens – is often enough. Others may require more equipment, like copiers and scanners, or furnishings like filing cabinets, to handle their responsibilities. However, what matters is covering all of your critical bases, so consider what you require to achieve full productivity and make sure it's available to you.
When it comes to connectivity, this mainly involves having internet access with suitable speeds and reliability. Spend time learning about local internet providers in advance to ensure they can meet both of these needs. It's also wise to have a backup connection – such as a Wi-Fi hotspot through a wireless carrier – as a precaution.
After that, it's time to consider comfort. Choosing a chair that's ergonomically designed allows you to work throughout the day without any undue discomfort, so consider investing in a quality chair. Also, seize opportunities to limit distractions. If your office area isn't naturally quiet, use a white noise generator or some noise-canceling headphones to block out extraneous sounds, making it easier to focus.
If you're staying in your new location for an extended period, you may also want to invest in other tools that make working easier. For example, if you have a company-provided laptop, you may want to explore docking stations or the available ports to connect additional monitors. That allows you to position monitors ergonomically, as well as potentially increase your functional digital workspace. Plus, you can connect a more comfortable keyboard if you prefer, which can reduce typing fatigue.
Finally, make your work area a space you enjoy. Add decor items or plants to brighten up the area and give it a sense of fun and life. Supplement your lighting with desk lamps if your room is darker or only has an overhead light, and open curtains to bring natural light into the space.
Take care of your well-being
When working remotely, prioritizing self-care is a must, particularly since it helps you avoid relocation depression. One of the easiest steps to take is to schedule your breaks and lunches on your calendar and set alerts to notify you when those times arrive. Then, fully disconnect during your breaks and lunches, giving you a chance to properly relax and recharge.
After relocating, it's wise to incorporate check-ins with your family and friends, too. Moving to a new city or country can leave you feeling disconnected from your loved ones, so having regular video calls can help keep a sense of connection no matter where you're located. Plus, it gives you a chance to socialize while you acclimatize to your new home, which can boost your mood.
Taking certain steps when it comes to the work itself is also wise. Speak with your manager about expectations, particularly after-hours availability, and set healthy boundaries that are mutually acceptable. Establish a routine to keep your activities organized and ensure you're suitably tracking your tasks.
Once you've moved and settled, using your off-hours to explore your new area is also wise. This helps you enjoy everything the city or country has to offer, which can make your relocation feel more worthwhile. Additionally, it creates opportunities to meet locals or other remote workers in the area, allowing you to build a new community that you can turn to for support or have fun with while you're there.
You can also have fun during your workday. Remote work bingo is a prime example, as you can fill the spaces when various common activities or occurrences relating to remote work happen, and you can even have some friendly competition with other remote workers to keep things lively.
Finally, make sure you're getting enough sleep. If you move to a new time zone, it may take a little time to acclimate to new hours, so give yourself some room in your schedule while you adapt your sleeping pattern.
Ultimately, making time for fun and relaxation is critical for all professionals, including remote workers. As a result, it's wise to prioritize self-care to ensure you're always at your best.
Moving but want to keep your job? Consider remote-forever jobs
If relocating while working remotely is a priority, remote-forever jobs are typically the best fit. These positions don't require any in-office time, making it easier to travel around the country or the globe without harming your current employment arrangement. Plus, remote-forever jobs typically don't change to require in-office components, giving you that level of freedom as long as you remain with the company.
Even better, with remote-forever jobs, climbing the career ladder remotely is simpler. You'll typically have access to the same advancement opportunities as you would if you were based in the company's office, so long as you use the right approach to your work.
Remote jobs with relocation opportunities at EPAM Anywhere
At EPAM Anywhere, our jobs are remote by design. Additionally, relocation opportunities are available through our global mobility program. We have a wide array of open positions, too, including remote senior software engineer jobs and a variety of other tech-focused roles. For more information, explore our jobs, check out our fantastic benefits, and speak with a recruiter to see how working with EPAM Anywhere can not only make relocating while working remotely possible but also expand your horizons.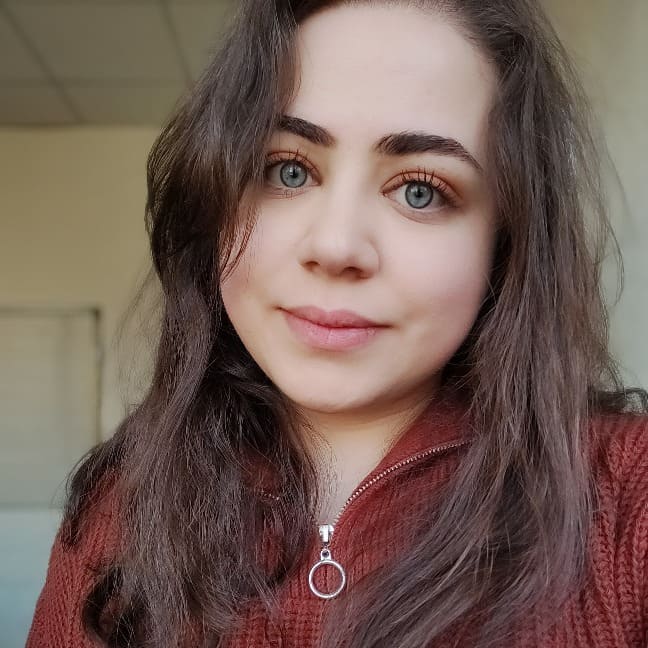 written by
With a focus on remote lifestyle and career development, Gayane shares practical insight and career advice that informs and empowers tech talent to thrive in the world of remote work.
With a focus on remote lifestyle and career development, Gayane shares practical insight and career advice that informs and empowers tech talent to thrive in the world of remote work.