In this article, we'll look at DevOps engineer salaries in 2023 to see what you can expect from the market before you enter it.
DevOps engineer is a catchall term with various connotations and definitions, depending on where you work. In general, a DevOps engineer collaborates with IT and operations teams and has comprehensive engineering and coding knowledge.
In recent years, various software developers have adopted the concept of DevOps, given its focus on process automation and unification, giving rise to more in-person and remote DevOps engineer jobs.
DevOps refers to using tools, best practices, and philosophies to boost an organization's ability to deliver applications and services quickly and with the fewest disruptions to the user experience. It combines the processes a software developer and operations are tasked with under one umbrella, so as a DevOps engineer, you will need to have a breadth of skills encompassing the entire software development life cycle.
get the best salary you deserve at EPAM Anywhere
Apply for our competitively paid positions and secure a job offer with one of the leading software engineering companies in the world
apply
How much do DevOps engineers make?
Disclaimer: The following salary figures are sourced from publicly available data and are for reference only. This information is not indicative of the salaries at EPAM or EPAM Anywhere and can't be considered as such.
The stats show that the average annual DevOps engineer salary in the US is $129,612. One of the main ways DevOps engineers get better salaries is by negotiation. While it may seem complicated, we have compiled software engineer salary negotiation do's and don'ts to help you practice tech job salary negotiations.
In this segment, we'll look at how years of experience impact a DevOps engineer's salary and the different kinds of DevOps engineer jobs and salaries you might expect to see if you're entry-level vs. a senior DevOps engineer.
DevOps software engineer salary by years of experience
The logic with work experience is that the more years you have worked in a field, the more proficient you are. Therefore, companies are willing to pay you more with every year of experience you have under your belt.
According to BuiltIn, DevOps engineer average salaries in 2023 based on years of experience break down as follows:
1 year of experience: $83,710 per year
1–3 years of experience: $109,234 per year
3–5 years of experience: $126,399 per year
5–7 years of experience: $149,168 per year
7+ years of experience: $147,409 per year
However, it is not just years of experience you must consider, but also things like skills and certifications, which we will discuss further.
DevOps cloud engineer salary
By definition, DevOps engineers are a superset of cloud engineers. A cloud engineer is, therefore, a subset of a DevOps engineer. You will specialize in developing and operating cloud-based services and apps in this role.
So, what does a cloud DevOps engineer earn? In the US, ZipRecruiter pegs the salary at an average of $132,478 per year.
DevOps support engineer salary
Glassdoor data says that the average yearly salary for a DevOps support engineer is $108K in the United States. But take this number with a grain of salt, as it's based on eight salaries submitted anonymously by employees in that role in the US.
DevOps security engineer salary
DevOps security engineers specialize in security during the software development life cycle. In the United States, the average salary is around $158,264 per year or $76.09 per hour, based on data from Glassdoor.
Factors affecting the salary of a DevOps engineer
To understand what you can expect from the DevOps market as a job seeker, you need to know what factors affect your average salary, so let's go through them:
1. Experience
We have already covered how this affects your salary as a DevOps engineer. Generally, companies look for the most skilled, versatile, and knowledgeable people to work in DevOps. It is a new paradigm requiring individuals to have a wide array of skills that include the ability to collaborate seamlessly with others and work on diverse developments, including everything from web applications to the user interface.
2. Certifications and qualifications
The salary you get can depend on your certifications and technical skills. For instance, Coursera reports that the average salary for an AWS-certified DevOps engineer in the US in 2023 is $131,000 annually, well above the national average.
Adding certifications to your DevOps engineer resume while you look for work is a great way to build up your confidence and increase your chances of getting hired.
3. The company
The salary of a DevOps engineer can vary depending on the company's reputation, size, industry, and demand. Glassdoor currently reports that the top companies hiring DevOps engineers include Amazon, Deloitte, IBM, and Lenovo.
4. Location
The salary for DevOps engineers can vary significantly depending on the country, city, or state you work in, given that the cost of living varies based on the same. In 2023, ZipRecruiter data shows that the highest-paying cities for DevOps engineers in the US are Green River (WY), Santa Clara (CA), and San Francisco (CA). The lowest-paying cities are listed as Boise (ID), Des Moines (IA), and Memphis (TN).
5. Preparation
What does it mean to be prepared for a DevOps engineer job application? There is a multi-pronged way of looking at it:
You can add more experience to your skill level through a current job if you have one, but also through side projects like open-source work or volunteering.
You could expand your education, another factor employers look at, by learning new in-demand programming languages, frameworks, scripting skills, QA engineering, security systems, data management, or automation.
You could pursue additional certifications, demonstrating your knowledge of DevOps and the surrounding systems. These can include certificates for GitLab, Docker, Kubernetes, Ansible, and Puppet.
You can improve your soft skills, which are essential in a DevOps environment. These include collaboration, analytics, communications, problem-solving, and leadership skills. You can also learn how to negotiate salary after a job offer to ensure you get the best contract.
Check out our DevOps engineer interview questions to prepare for in-person/over-video interactions.
do a reality check of your salary expectations with us
Apply for an opportunity to talk to our hiring managers and check if your desired salary is realistic
let's start
Grow your DevOps software engineer salary at EPAM Anywhere
At EPAM Anywhere, we connect DevOps software engineers with our job opportunities worldwide. The beauty of remote work at Anywhere is not just in the freedom it affords you but also in all the perks we offer our employees.
Look around, see what's out there, and apply for an opportunity to grow your DevOps salary.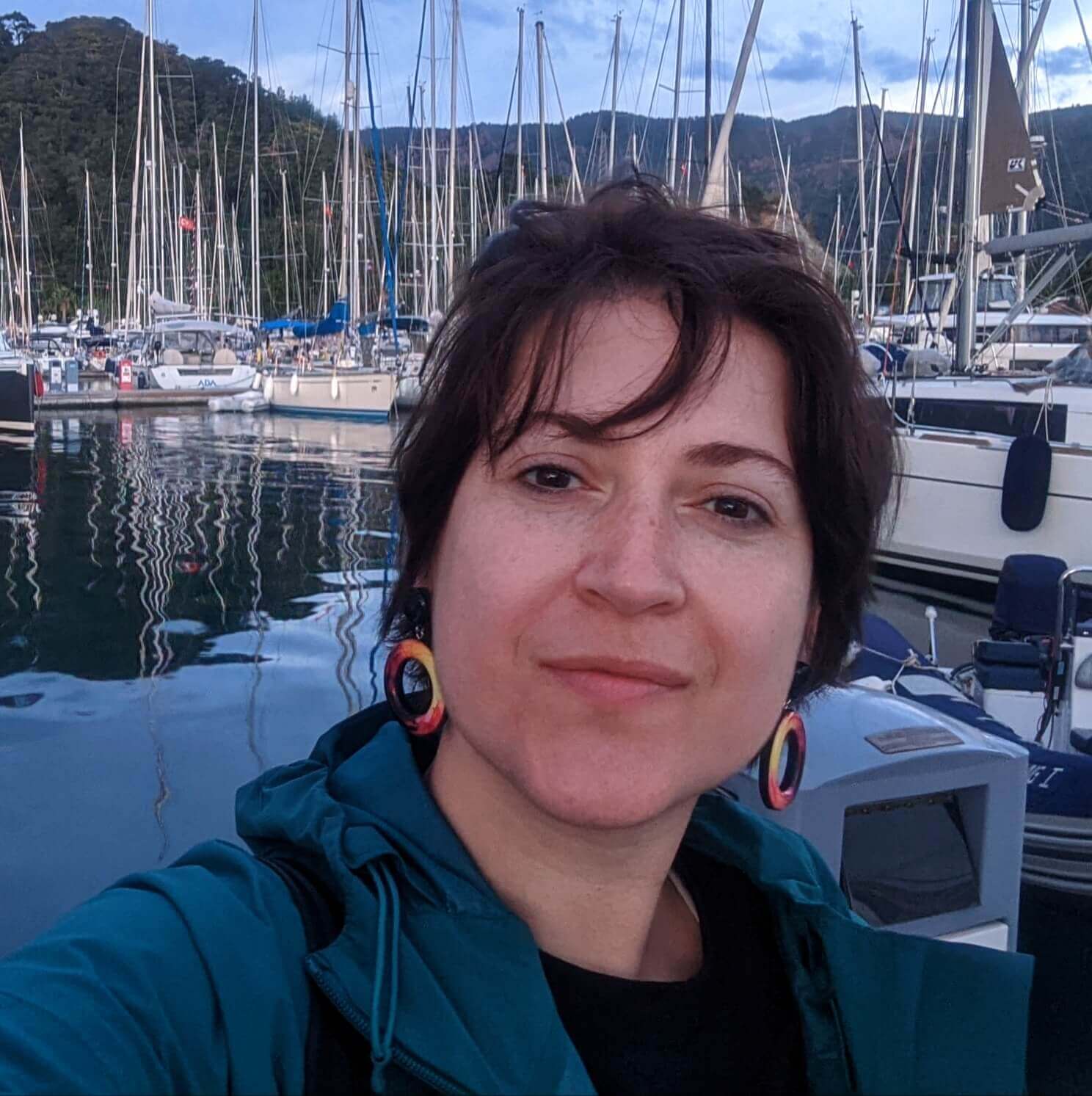 written by
As Chief Editor, Darya works with our top technical and career experts at EPAM Anywhere to share their insights with our global audience. With 12+ years in digital communications, she's happy to help job seekers make the best of remote work opportunities and build a fulfilling career in tech.
As Chief Editor, Darya works with our top technical and career experts at EPAM Anywhere to share their insights with our global audience. With 12+ years in digital communications, she's happy to help job seekers make the best of remote work opportunities and build a fulfilling career in tech.