Demand for Power BI developers has skyrocketed. However, while that demand offers skilled developers plenty of opportunities, it also brings a lot of competition. If you want to advance your career as a Power BI developer, you need a resume that can stand out from the crowd.
Use the following tips and tricks along with an EPAM Anywhere-approved Power BI developer resume sample and template to craft a CV that helps you land the gig.
Top sections to include in your Power BI resume
The purpose of a resume is to market your skills to prospective employers. How you achieve that goal can look different for varying career paths, industries, and businesses. However, while the precise structure of a resume is heavily debated, recruiters commonly expect the following sections on a standard resume:
Summary or resume objective
First and foremost, write a 2-4 sentence opening statement. Summarize the primary attributes, experience, and educational achievements you possess. Recruiters want to read a quick snapshot of who you are, so a tailored resume summary can catch their attention and encourage further reading.
Technical skills
Second, highlight your technical skills as direct proof of your candidacy. Most experienced Power BI developers have highly specific skills within the diverse sets of business intelligence tools common to the industry. A brief bullet point list of your mastery (front-end, full-stack, web applications, etc.) will serve as evidence of the information you presented in your opening statement.
Work experience and past successes
Technical skills alone offer a company no benefit unless they drive results. That's why you should include a work experience section in your Power BI resume. Examples of past successes depict how you leveraged your abilities to complete projects, tasks, and work requirements. Be specific, go for short sentences, and explain how your skill sets helped you achieve positive outcomes in the past.
"The surest way to ruin a recruiter's impression is to send a half-empty CV. We still get these a lot — where there is only a list of past employers with no other information on who the candidate is and what technologies they work with. The recruiter can only guess whether the candidate is suitable for a particular position. The flip side of the coin is when the candidate, to impress the recruiter, lists ALL the technologies they have ever studied or used. In this situation, the recruiter also has to guess what the candidate's professional focus is."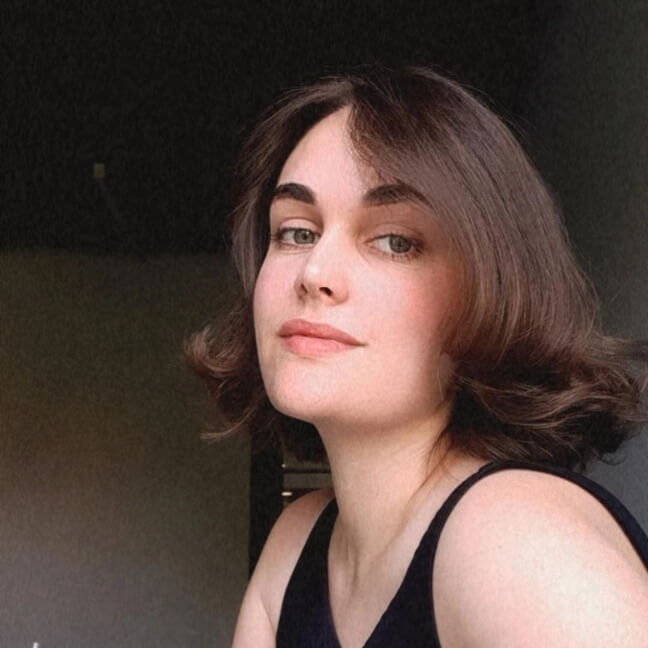 Education and training
Numerous job postings will require education credits. The technical nature of the job (and industry as a whole) demands a baseline education expectation — often a bachelor's in computer science. Moreover, IT rapidly evolves, so many recruiters want to see a steady trajectory of professional development. If you have taken additional courses or certifications related to your field or the job advert, place those achievements front and center.
Soft skills
Many people include a section reserved for soft skills within their Power BI developer resume. Several core competencies outside of technical proficiency have immense value to organizations, such as leadership, project management, inter-department communication, client-facing work capabilities, independent process creation, etc. If you have the space, insert a standalone soft-skills section. Otherwise, weave in examples of such oft-requested abilities throughout your resume.
Spoken languages
The world has turned remote, and many companies are now willing to hire from diverse regions around the globe. Proficiency in language and communication will easily expand the number of opportunities available to you. In addition, capabilities with multiple languages are a desirable asset; a company with worldwide clients finds immense benefit from a fluent polyglot.
Contact information
Lastly (and most importantly), include your contact information in the header. Your resume should inspire a recruiter into action — that way, they will call or email you to set up a job interview. Plus, even if you're clearly the best candidate, you may lose the opportunity if a hiring manager cannot easily find your contact details. Present your name, address, email, and phone number in a clear, legible font at the top of all your Power BI resumes.
send us your CV for review!
Ready for a real-life test of your resume? Send it to our recruiters and see if there's an open job matching your profile.
submit your CV
Top in-demand skills to include in your Power BI resume
Business Intelligence is a diverse field. The industry continues to evolve with new tools, technologies, and best practices. While most Power BI developers niche up into specific software engineering skill sets that match industry demand or personal proficiency, it's a good idea to have competency in the following categories:
Scripting/programming languages: Python, Java, HTML, CSS, jQuery
Data Analytics: SQL/MYSQL, DAX
Intelligence tools: Power BI, Tableau, SAP
Data management: Modeling, warehousing, OLAP
You will need to demonstrate your understanding of the listed skills during the interview, especially if there's a technical test portion, so be sure to brush up on data analyst interview questions while you submit your resume. And remember, honesty is the best policy: if you don't have a skillset listed in the job description, don't include it in your resume.
Power BI sample resume for your inspiration
To illustrate what a top-quality resume might look like, we've developed a Power BI CV sample. This sample features a good format and shows how you can best display each required section according to recruiters at EPAM Anywhere.
NAME SURNAME
Power BI Developer, Software Engineering Team Leader
SUMMARY:
Business Intelligence developer with 8+ years of production experience
Advanced level in reporting including Power BI, Tibco Spotfire, Qlikview
Power BI POCs, pre-sales, mentoring, interviews participation
Strong business analysis skills and experience in elicitation and communication with stakeholders
Delivery management production experience
Practical HTML, Python, R development experience
Working in Agile, Scrum, and Kanban methodologies
Ability to deliver, even when working independently and under pressure
Strong communication, presentation, and interpersonal skills
Strong analytical and problem-solving skills
Great team player (including distributed and cross-region teams)
TECHNICAL SKILLS:
Consulting practice:
Product Leadership & Management Consulting
Engineering practices:
Data analytics engineering
Data analytics and visualization
Business analysis information management
Data integration
Data quality engineering
Analytics visual storytelling
Analytics, self-service analytics
Data collection and analysis
Data modeling for reporting
Data preparation
Data visualization basics
Data visualization essentials
ETL/ELT solutions
SQL for data analytics
Leadership & soft skills:
Mentoring
People management
Technologies:
Microsoft Power BI
Power BI Architecture
Power BI Report Development
Jira
Microsoft Dynamics AX
Microsoft SQL Server
Power BI Mobile
Power BI Report Delivery
SQL
TIBCO Software Spotfire
Tibco Spotfire
Google Cloud BigQuery
Google Cloud Bigtable
Google Cloud Dataflow
Google Cloud Firestore
Google Cloud Functions
Google Cloud Platform
Google Cloud Pub/Sub
Google Cloud SQL
Google Cloud Storage
Google Data Studio
Power BI Embedded
WORK EXPERIENCE (SAMPLE PROJECT DESCRIPTION):
December 2021 - present
Project Role: Power BI Consultant
Customer Domain: Energy
Team size: 5-7 members
Responsibilities:
Power BI reports development, design, and redesign
Dimensional modeling
Improvement of existing reports
Prepared training materials for Power BI developers with report development best practices, recommendations for specific cases, and overall report design patterns
Analysis and improvement of reports performance
Database: MS Azure Stack
Tools: Power BI Desktop/Service, Microsoft SQL Server Management Studio, Visual Studio 2017
Technologies: Azure, Power BI, GIT
EDUCATION:
BA in Business Informatics, University of Applied Sciences, 2013
CERTIFICATIONS:
Google Cloud Professional Data Engineer Certification, 2020
LANGUAGES:
English C1
Spanish Native
We've also crafted a universal CV template for you. This is a formatted document complete with instructional tips describing how to write each section. Use the example resume template to guide your own writing and ensure you deliver the best possible summary of your skills and experience.
8 expert tips to boost your Power BI developer resume
The final hiring decision always depends upon the skills and experience of each candidate. However, there are several known Power BI resume-building best practices that improve the quality of your submission. How you present yourself has an impact, especially for recruiters who might receive thousands of CVs every month. Use the following tips to boost your odds of getting hired.
1. Customize your CV for each job application
An organization hires a Power BI developer because they need support managing data-intensive business intelligence tools. However, business intelligence is an umbrella term that covers a range of responsibilities. The exact needs of each company will differ — it's therefore in your best interest to align your skills to the specific pain point of each company.
You can find those pain points in the job description. Don't display a generic resume; instead, strategically show how your unique talents will solve the listed problems of the organization. The more pertinent and relevant you make your CV in Power BI, the more likely you can catch the eye of a hiring manager.
Use the following tips to customize your resume:
Write your Power BI developer CV in functional skills-based order rather than reverse-chronological order if you have less than 10 years of entry-level experience. Of course, add dates for all entries and order based on time if that provides a more coherent flow.
Add in additional supporting data such as relevant certifications, educational GPA, and awards.
Use personalized introductions, include the name of the hiring manager, and reference company-specific metrics.
2. Depict work results/outcomes
The best way to display your proficiency is through the use of data. Don't just list basic skills and call it a day. Instead, explain how you used those skills to achieve success throughout your Power BI resume points.
A recruiter will want to see hard numbers, as this is how they can quantify and understand your impact. Make their job easier by placing more focus on the outcomes related to your past work in your Power BI developer resume. You can convince the hiring manager that you can replicate your past successes with definitive examples of your competencies.
Tips for converting boring or wordy elements of your resume with data points:
Change common generic statements:
I am a team player
I work hard
I am educated
I am a good leader
into data-specific outcomes and achievements:
Dollars saved
Revenue earned
Percentage increased
Time saved
Years of education
Teams led
Projects completed
3. Implement action verbs and keywords
Another great way to transform the quality of your Power BI resume is through the use of action verbs. Verbs demonstrate activity, and that helps color your past experiences with vigor. It moves you away from states of being and pushes you into accounts of doing.
For example, you could say that as a manager, you are responsible for a team. This is a state of being. Alternatively, you could declare that you led a team that accomplished several required tasks. That is a state of action. Not only do verbs help set up your data points, but they also help inform the recruiter of your abilities. This is how you can show who you are rather than simply tell.
Common action verbs you can use:
Improved
Reduced
Saved
Earned
Contributed
Partnered
Facilitated
4. Use good structure and format
The exact format of a Power BI resume will not solely determine who wins an open candidacy. However, a messy and disorganized resume format will surely hurt your chances. A clean, readable submission allows you to best convey the scope of your abilities to a recruiter.
Moreover, a Power BI developer helps organizations draw conclusions from visualized data, reports, and business tools. Be sure to demonstrate those exact data-compiling skills with your resume's design and layout.
Tips for improving your layout:
Pick a simple format over a mix of colors, fonts, and graphics
Use whitespace to divide sections for easy reading
Use a professional font (Calibri, Arial, Verdana, Cambria, etc.)
Your name and contact information should be apparent and legible
Use professional email addresses only
Use traditional 1-inch margins
Save your resume in .pdf format to avoid transfer errors
5. Insert relevant keywords
In addition, place several primary keywords listed in the job description within your resume. This will satisfy the requirements for companies that use applicant tracking systems to sift through submissions. If your resume includes zero relevant phrases, it might get automatically filtered out.
Tips on finding the right keywords:
Look through the "About Us" page on the company website to discover how the organization describes itself. Use that same language in your resume.
Scour the job description for key skills, qualifications, and industry buzzwords.
Use the same language found in the company's mission statement.
6. Include a cover letter
While some advanced or senior engineers might simply list their experience with a resume, a cover letter gives you another chance to highlight your exact fit with the potential employer. Just as an opening statement has attention-grabbing value, so does a cover letter. You earn some extra time to showcase your talents.
That said, a bad cover letter can deter a recruiter from an otherwise perfect resume, so make sure you craft a well-written introduction summary!
7. Include a link to your portfolio
With the advent of online portfolios, you can conveniently direct a recruiter to your professional portfolio. It's far easier to demonstrate the data-driven details of past successes with a visual representation.
Portfolios are useful since Power BI developers work within a complex mix of strategic insight, managerial leadership, and creative skill. You will use BI systems to build interactive reports, discover correlations, aid in decision-making, and translate software development goals via technical processes. Hiring managers want that information to determine how you operate. The best way to explain your personal approach to such specific skill sets is through a detailed portfolio.
Creating a job-winning portfolio does take some time and effort, but you can use the following tips to improve the creation process:
Opt for a website version rather than a submitted presentation, as it is far more convenient for you and recruiters (e.g. you can edit an online site but not downloaded file types).
Include helpful supporting material such as references, customer reviews, or testimonials.
Keep all samples specific, concise, and data-driven.
Make it visually appealing. A slow, messy website will deter further exploration by recruiters.
Include direct samples of your work (pictures, code, files, etc.).
8. Use LinkedIn as your public CV
Even if you don't find your work opportunities through LinkedIn, it's still a well-regarded platform in the professional sphere. Many companies don't even consider submitted resumes and prefer to see all that data on your public profile. Plus, the social media company offers public exposure and is a viable way to build your professional brand.
The key is to make LinkedIn work for you, as you can get bogged down with posting. Use the platform as a helpful supplement to your other job-hunting activities.
"As a recruiter, if I contact a candidate on Linkedin, the first thing I see is the information in their profile. Usually it's enough to understand the candidate's level and skills. So if your LinkedIn profile is well-prepared, why not use it instead of a CV? LinkedIn has the function of uploading information in the pdf format, turning it into your full-fledged CV. But it's also important to remember that if your page has hidden contact information, it won't appear in the pdf file so you need to add that separately."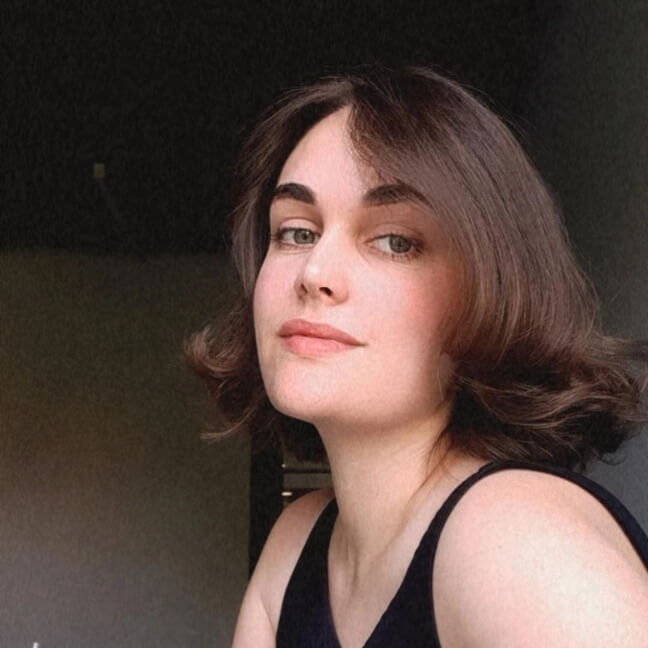 Apply for a data engineer job at EPAM Anywhere
Now that you've perfected your resume, we encourage you to apply for one of the remote data engineer jobs at EPAM Anywhere. Once you join us, you'll access a host of resources and support communities for data engineers to develop your career continuously.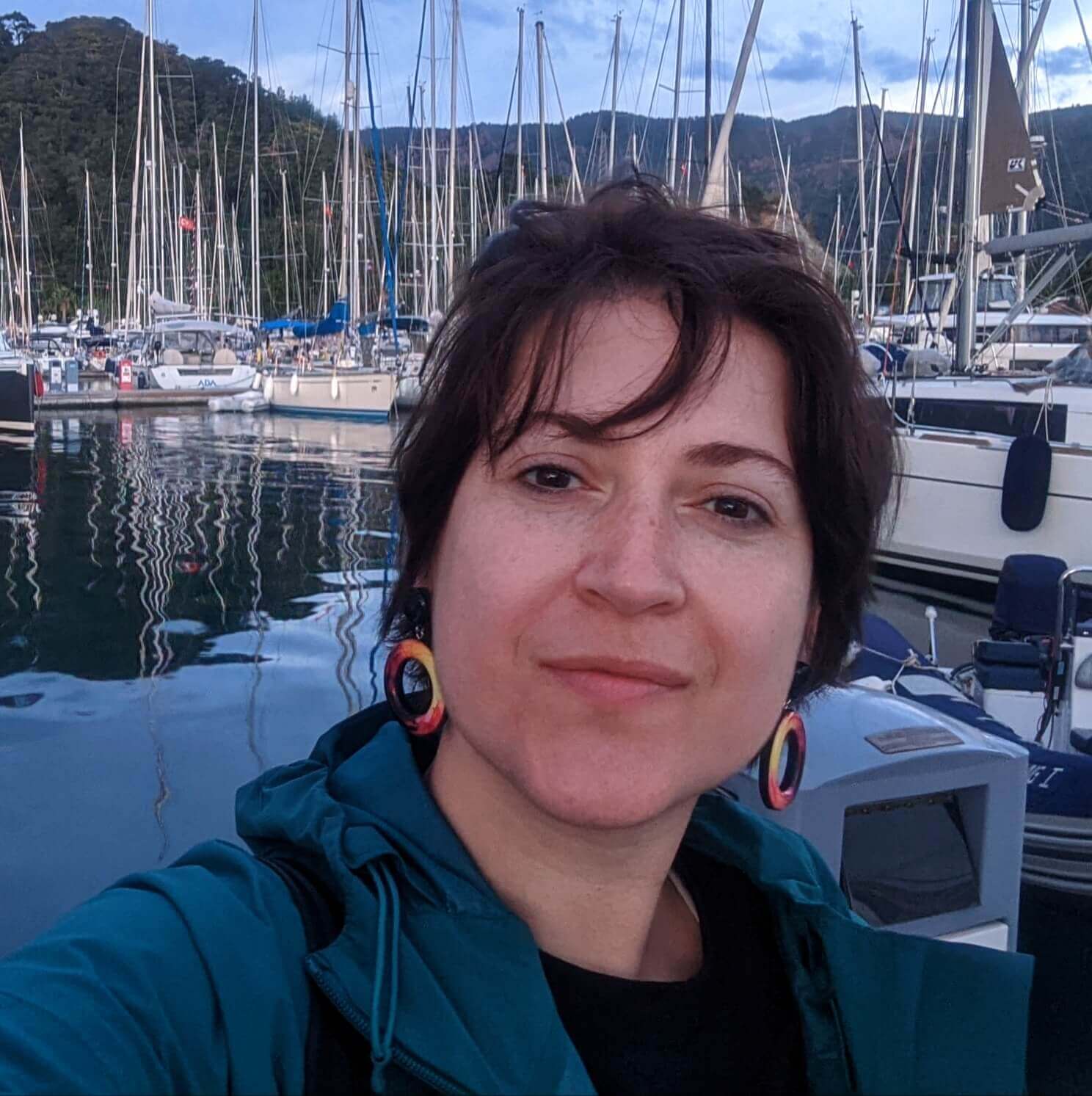 written by
As Chief Editor, Darya works with our top technical and career experts at EPAM Anywhere to share their insights with our global audience. With 12+ years in digital communications, she's happy to help job seekers make the best of remote work opportunities and build a fulfilling career in tech.
As Chief Editor, Darya works with our top technical and career experts at EPAM Anywhere to share their insights with our global audience. With 12+ years in digital communications, she's happy to help job seekers make the best of remote work opportunities and build a fulfilling career in tech.